Years active

2000–present




Born

November 16, 1974 (age 46) (

1974-11-16

)

Parents

Kathleen Elliott, Robert Elliott

Siblings

Jamie Alexander, Adam Elliott

Similar People

Jackson Hurst, April Bowlby, Kate Levering, Josh Berman, Ben Feldman




Profiles



Drop dead diva season 5 exclusive brooke elliott
Brooke Elliott (born November 16, 1974) is an American actress and singer. She has previously appeared in musical theatre, including the US tours of Beauty and the Beast and Wicked, and the Broadway productions of Taboo and The Pirate Queen. She is best known for her roles in the 2000 Mel Gibson film What Women Want, her big-screen debut, and as Jane Bingum on the Lifetime series Drop Dead Diva.
Contents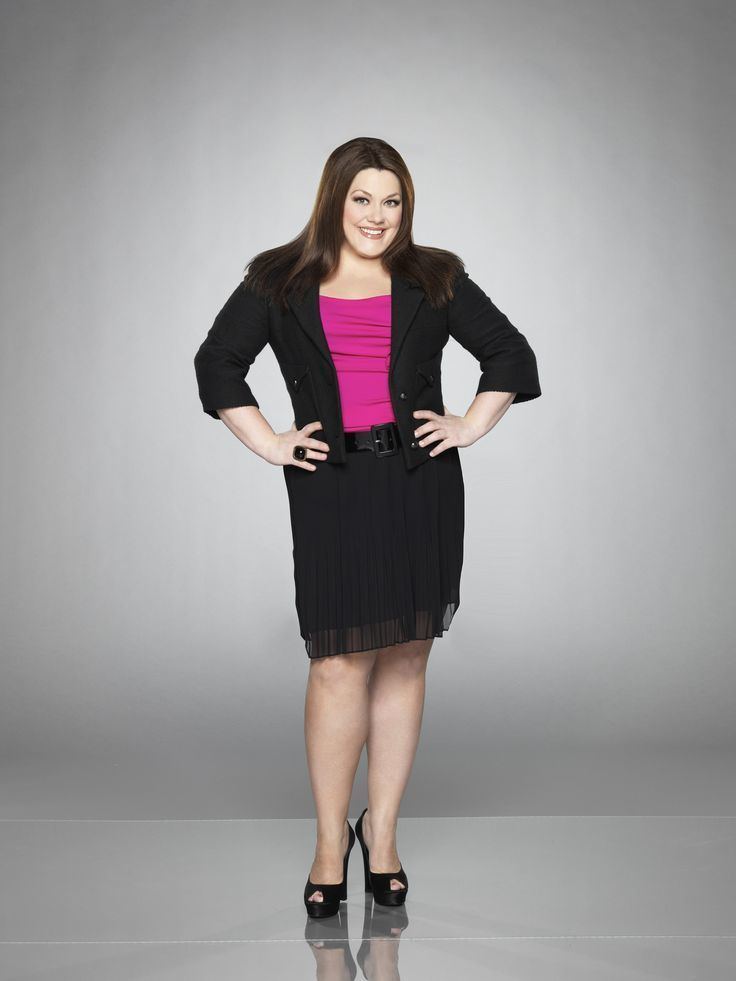 Brooke elliott talks about the return of drop dead diva
Early life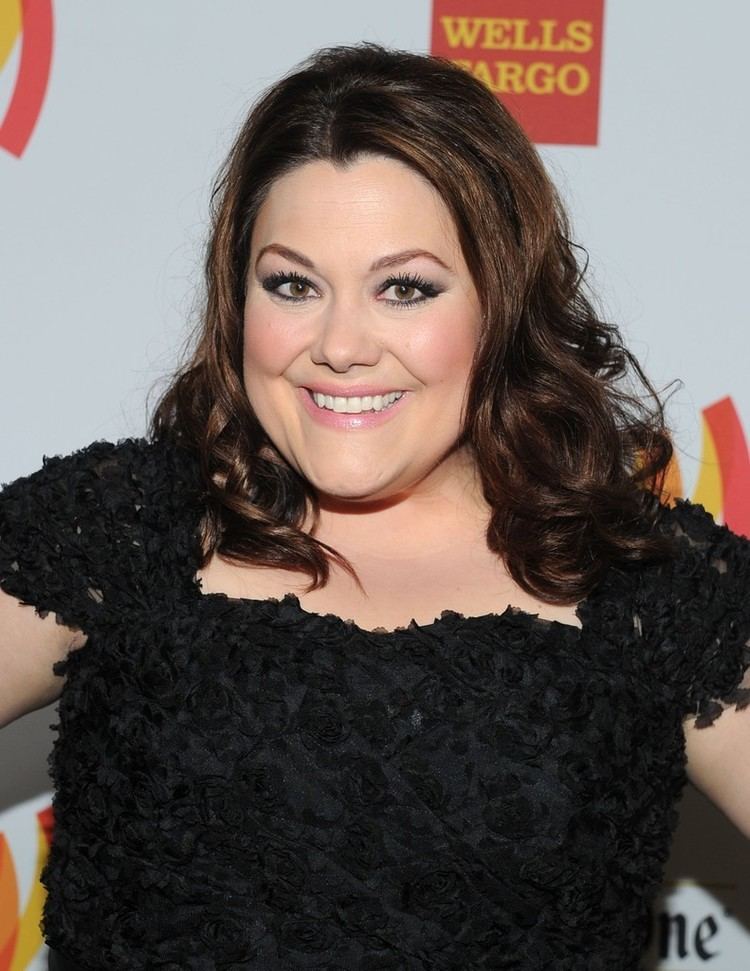 Elliott was born in Fridley, Minnesota, to Robert, a city manager, and Kathleen Elliott, on November 16, 1974. Elliott has one sister, Jamie Alexander, and one brother, Adam Elliott. Her parents have said that she began to sing when she was three years old, and footage exists of her at that age singing You Light Up My Life. Her family moved on several occasions, first to Blaine, Minnesota, and then out of state to Missouri, Oklahoma, and Illinois. The family settled in Riverview, Michigan, when Elliott was a junior in high school. She graduated from Gabriel Richard Catholic High School in 1993; she appeared in high school productions while there, including in Richard III and Joseph and the Amazing Technicolor Dreamcoat. Elliott went on to Western Michigan University, and graduated with a Bachelor of Fine Arts in Musical Theatre Performance in 1998.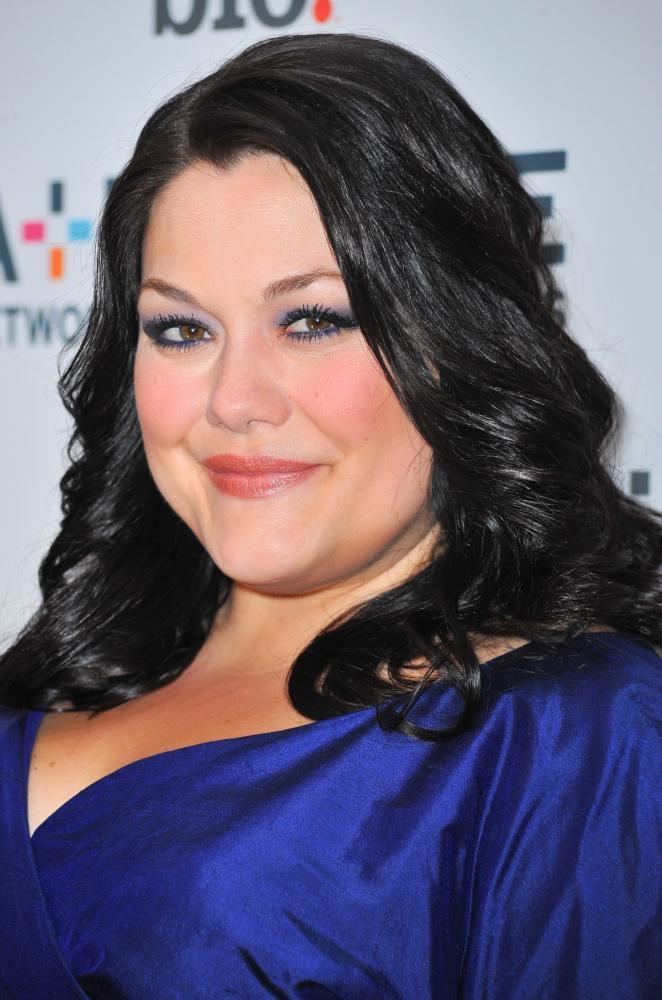 Elliott worked as a temp and a waitress, including working at a 1950s-themed restaurant where she had to dance on the tables every hour.
Career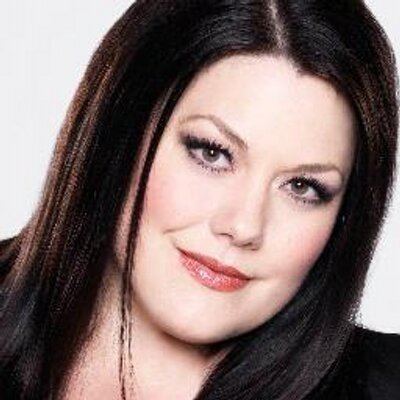 For ten weeks in 1999, she was a member of Chicago-based stage combat theatre company Babes With Blades. As part of that role, she performed a scene from Robin Hood: Prince of Thieves, The Miracle Worker and Heathers. She left for her first professional theatre role as the Sugar Bowl in the US touring version of Beauty and the Beast. She also appeared as part of the cast in the North American tour of Wicked alongside Adam Lambert, who she later supported when he appeared on American Idol.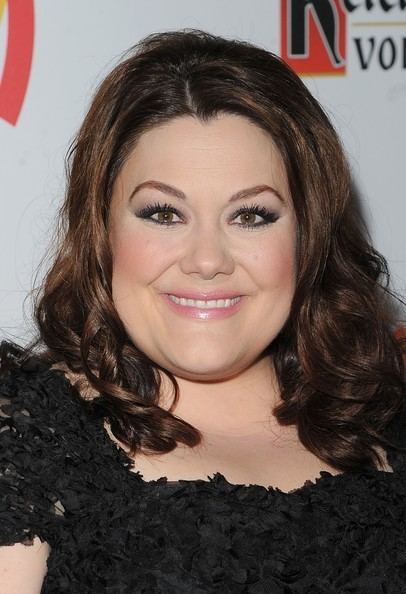 She credits Rosie O'Donnell with getting her first Broadway role alongside Boy George in Taboo. Rosie later described her as "fresh off a Disney Cruise", but allowed her to come back for a second attempt. Elliott spent $117 to change her outfit and make-up in order to be better suited to the role; O'Donnell reimbursed Elliott when she was awarded a part in the show. The show closed after only a hundred performances, but O'Donnell subsequently praised Elliott's passion for the show. Elliott went on to play Majella in The Pirate Queen, which opened in Chicago in 2006 and moved to Broadway in 2007.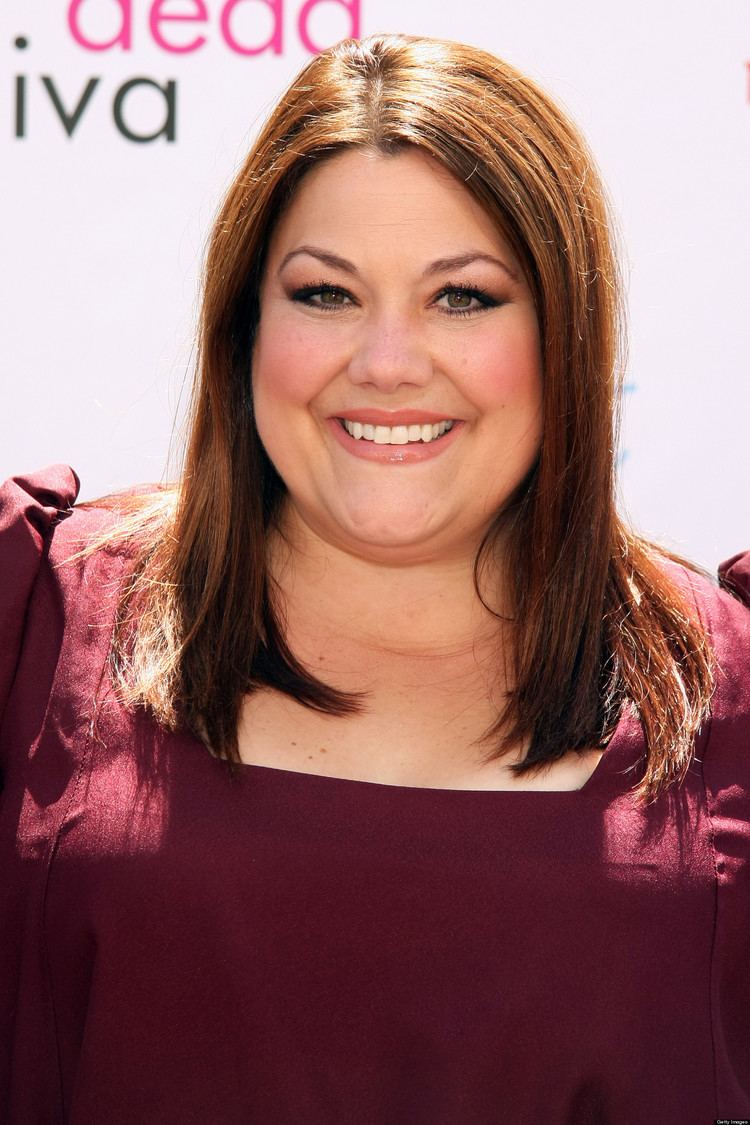 Her first film role was in the Mel Gibson film What Women Want in 2000. Her first television role was in an episode of Law & Order: Trial by Jury. In 2009, Elliott was cast as main character Jane Bingum on Lifetime's Drop Dead Diva. Producer Craig Zadan said of Elliott's casting, "We had to find somebody who's a beautiful leading lady, who can do the comedy and drama, and with Brooke, she nailed it". After the pilot, the New York Times described Elliott as "convincing, and even affecting, at every turn", and the Los Angeles Times said she was "a stage actress with fabulous comic timing and enormous dramatic flexibility". Elliott also sings on the soundtrack to the series. The show ended after its sixth season.
Personal life
Elliott has discussed the perception of plus-size actresses on television, and describes her body type as normal sized, stating "The majority of women in America look like me. It's one of the things I love about the show."
Cast recordings
Taboo - Original Broadway Cast (2003) - as Big Sue
The Pirate Queen - Original Broadway Cast (2007) - as Majella
Compilation albums
Drop Dead Diva - Music from the Original Television Series (2010)
Awards
While Elliott has been suggested as a potential Emmy Award nominee by Variety magazine, she has not yet been nominated for the award.
Filmography
Actress
2020
Sweet Magnolias (TV Series)
as
Dana Sue Sullivan
- Somebody I'm Longing to See (2023) - Dana Sue Sullivan
- A Game of Telephone (2023) - Dana Sue Sullivan
- Meet Me Where I Am (2023) - Dana Sue Sullivan
- And a Star to Steer Her By (2023) - Dana Sue Sullivan
- On This Foundation (2023) - Dana Sue Sullivan
- Beat Me at My Own Game (2023) - Dana Sue Sullivan
- Be Bold (2023) - Dana Sue Sullivan
- The Searchers (2023) - Dana Sue Sullivan
- Save My Place (2023) - Dana Sue Sullivan
- Meaning to Tell You (2023) - Dana Sue Sullivan
- If Thou Wilt, Remember (2022) - Dana Sue Sullivan
- The Rules of the Game (2022) - Dana Sue Sullivan
- Fragile Things (2022) - Dana Sue Sullivan
- Find It in Your Heart (2022) - Dana Sue Sullivan
- Great Expectations (2022) - Dana Sue Sullivan
- Dear Heart (2022) - Dana Sue Sullivan
- Walk of Faith (2022) - Dana Sue Sullivan
- The More Things Change (2022) - Dana Sue Sullivan
- So Much to Say (2022) - Dana Sue Sullivan
- Casseroles and Casualties (2022) - Dana Sue Sullivan
- Storms and Rainbows (2020) - Dana Sue Sullivan
- Where You Find Me (2020) - Dana Sue Sullivan
- What Fools These Mortals Be (2020) - Dana Sue Sullivan
- Hold My Hand (2020) - Dana Sue Sullivan
- All Best Intentions (2020) - Dana Sue Sullivan
- Dance First, Think Later (2020) - Dana Sue Sullivan
- Lay It All Down (2020) - Dana Sue Sullivan
- Give Drink to the Thirsty (2020) - Dana Sue Sullivan
- A United Front (2020) - Dana Sue Sullivan
- Pour It Out (2020) - Dana Sue Sullivan
2022
A Country Christmas Harmony (TV Movie)
as
Chrissy Kessler
2019
Dolly Parton's Heartstrings (TV Series)
as
Nancy
- If I Had Wings (2019) - Nancy
2019
More Beautiful for Having Been Broken
as
Kat
2018
Crazy Wonderful (TV Movie)
as
Keri-Ann
2017
Diary of a Lunatic
as
Kendra
2016
Furst Born (TV Movie)
as
Amber
2009
Drop Dead Diva (TV Series)
as
Jane Bingum
- It Had to Be You (2014) - Jane Bingum
- Hero (2014) - Jane Bingum
- Afterlife (2014) - Jane Bingum
- No Return (2014) - Jane Bingum
- Hope and Glory (2014) - Jane Bingum
- Identity Crisis (2014) - Jane Bingum
- Sister Act (2014) - Jane Bingum
- Desperate Housewife (2014) - Jane Bingum
- Cheers & Jeers (2014) - Jane Bingum
- Life & Death (2014) - Jane Bingum
- First Date (2014) - Jane Bingum
- Soulmates? (2014) - Jane Bingum
- Truth & Consequences (2014) - Jane Bingum
- Jane's Secret Revealed (2013) - Jane Bingum
- Guess Who's Coming (2013) - Jane Bingum
- One Shot (2013) - Jane Bingum
- The Kiss (2013) - Jane Bingum
- Trust Me (2013) - Jane Bingum
- 50 Shades of Grayson (2013) - Jane Bingum
- Missed Congeniality (2013) - Jane Bingum
- Fool for Love (2013) - Jane Bingum
- Secret Lives (2013) - Jane Bingum
- Cheaters (2013) - Jane Bingum
- Surrogates (2013) - Jane Bingum
- The Real Jane (2013) - Jane Bingum
- Back from the Dead (2013) - Jane Bingum
- Jane's Getting Married (2012) - Jane Bingum
- Pick's & Pakes (2012) - Jane Bingum
- Family Matters (2012) - Jane Bingum
- Lady Parts (2012) - Jane Bingum
- Ashes to Ashes (2012) - Jane Bingum
- Road Trip (2012) - Jane Bingum
- Crushed (2012) - Jane Bingum
- Rigged (2012) - Jane Bingum
- Happily Ever After (2012) - Jane Bingum
- Winning Ugly (2012) - Jane Bingum
- Freak Show (2012) - Jane Bingum
- Home (2012) - Jane Bingum
- Welcome Back (2012) - Jane Bingum
- Change of Heart (2011) - Jane Bingum
- Bride-a-Palooza (2011) - Jane Bingum
- Ah, Men (2011) - Jane Bingum
- Toxic (2011) - Jane Bingum
- You Bet Your Life (2011) - Jane Bingum
- He Said, She Said (2011) - Jane Bingum
- Mother's Day (2011) - Jane Bingum
- Closure (2011) - Jane Bingum
- Prom (2011) - Jane Bingum
- The Wedding (2011) - Jane Bingum
- Dream Big (2011) - Jane Bingum
- False Alarm (2011) - Jane Bingum
- Hit and Run (2011) - Jane Bingum
- Freeze the Day (2010) - Jane Bingum
- Good Grief (2010) - Jane Bingum
- Bad Girls (2010) - Jane Bingum
- Will & Grayson (2010) - Jane Bingum
- Last Year's Model (2010) - Jane Bingum
- A Mother's Secret (2010) - Jane Bingum
- Queen of Mean (2010) - Jane Bingum
- Begin Again (2010) - Jane Bingum
- Senti-Mental Journey (2010) - Jane Bingum
- Home Away from Home (2010) - Jane Bingum
- The Long Road to Napa (2010) - Jane Bingum
- Back from the Dead (2010) - Jane Bingum
- Would I Lie to You? (2010) - Jane Bingum
- Grayson's Anatomy (2009) - Jane Bingum
- Dead Model Walking (2009) - Jane Bingum
- What If? (2009) - Jane Bingum
- Make Me a Match (2009) - Jane Bingum
- The Dress (2009) - Jane Bingum
- Crazy (2009) - Jane Bingum
- The Magic Bullet (2009) - Jane Bingum
- Second Chances (2009) - Jane Bingum
- Lost and Found (2009) - Jane Bingum
- The Chinese Wall (2009) - Jane Bingum
- Do Over (2009) - Jane Bingum
- The 'F' Word (2009) - Jane Bingum
- Pilot (2009) - Jane Bingum
2005
Law & Order: Trial by Jury (TV Series)
as
Denise Bell
- Vigilante (2005) - Denise Bell
2000
What Women Want
as
Woman in Park
Director
Writer
2016
Say Hello (TV Short) (co-writer)
Soundtrack
2009
Drop Dead Diva (TV Series) (performer - 8 episodes)
- Change of Heart (2011) - (performer: "Mambo Italiano")
- Mother's Day (2011) - (performer: "Lean on Me" - uncredited)
- Hit and Run (2011) - (performer: "Don't Leave Me This Way")
- Bad Girls (2010) - (performer: "I Want You to Want Me")
- Senti-Mental Journey (2010) - (performer: "Walking on Sunshine" - uncredited)
- Would I Lie to You? (2010) - (performer: "Would I Lie to You?")
- What If? (2009) - (performer: "Love Is a Battlefield" - uncredited)
- Lost and Found (2009) - (performer: "Lucky" - uncredited)
Editor
Producer
2022
A Country Christmas Harmony (TV Movie) (executive producer)
Self
2013
Home & Family (TV Series)
as
Self - Guest
- Brooke Elliott/Tracy Metro/The Lennon Sisters (2013) - Self - Guest
2012
Good Day New York (TV Series)
as
Self - Guest
- Episode #5.56 (2012) - Self - Guest
2012
The Wendy Williams Show (TV Series)
as
Self - Guest
- Episode dated 31 May 2012 (2012) - Self - Guest
2010
The View (TV Series)
as
Self - Guest
- Episode dated 3 June 2010 (2010) - Self - Guest
2009
Rachael Ray (TV Series)
as
Self
- Episode #4.32 (2009) - Self
2009
Good Morning America (TV Series)
as
Self - Guest
- Episode dated 28 August 2009 (2009) - Self - Guest
Archive Footage
2020
Entertainment Tonight (TV Series)
as
Self
- Episode #39.222 (2020) - Self
References
Brooke Elliott Wikipedia
(Text) CC BY-SA