Broadway to Hollywood is a 1933 American Pre-Code musical film directed by Willard Mack, produced by Harry Rapf, cinematography by Norbert Brodine and released by Metro-Goldwyn-Mayer. The film features many of MGM's stars of the time, including Frank Morgan, Alice Brady, May Robson, Madge Evans, Jimmy Durante, Mickey Rooney, and Jackie Cooper. Brothers Moe Howard and Curly Howard of The Three Stooges appear—without Ted Healy and without Larry Fine—almost unrecognizably, as Otto and Fritz, two clowns in makeup.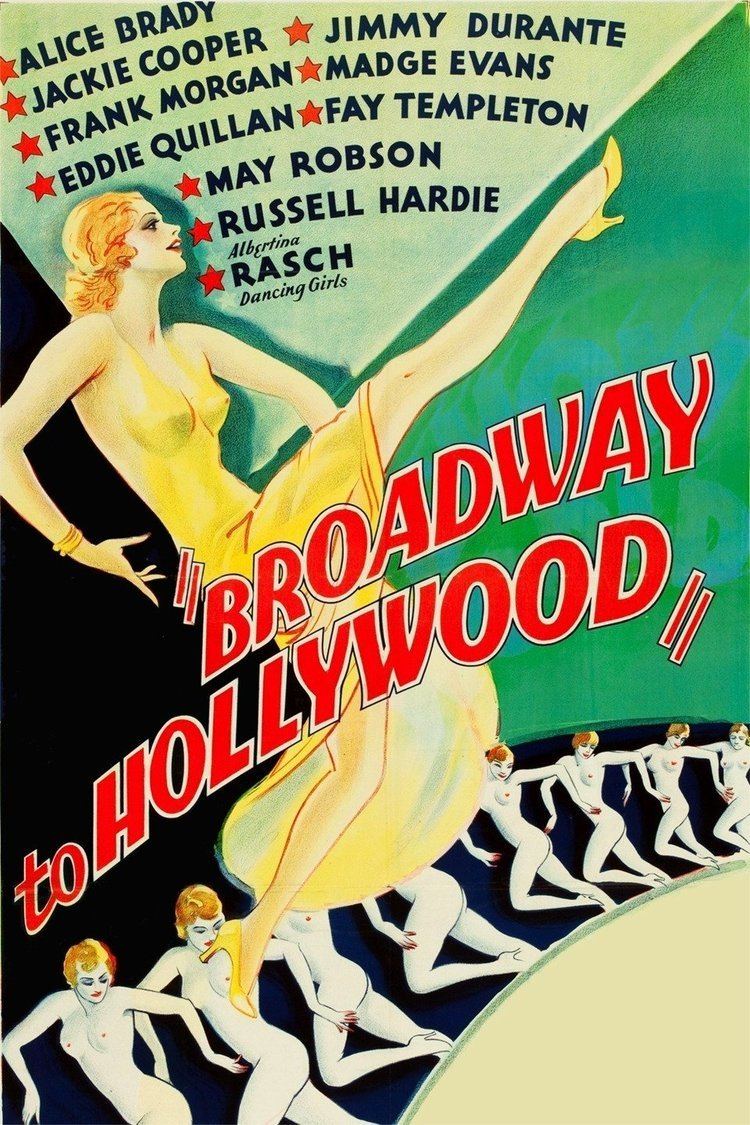 The film features several sequences taken from the unfinished MGM musical The March of Time (1930), including some filmed in the early two-strip Technicolor process. Fay Templeton, DeWolf Hopper Sr., and Albertina Rasch and her dancers are featured in footage taken from The March of Time. However, current prints of Broadway to Hollywood as shown on Turner Classic Movies have no color sequences. The film was released on September 15, 1933, by Metro-Goldwyn-Mayer.
Alice Brady as Lulu Hackett
Frank Morgan as Ted Hackett
Jackie Cooper as Ted Hackett Jr. as a Child
Russell Hardie as Ted Hackett Jr.
Madge Evans as Anne Ainsley
Mickey Rooney as Ted Hackett III as a Child
Eddie Quillan as Ted Hackett III
Jimmy Durante as Jimmy
May Robson as Veteran Actress