Brian Pattie (born April 9, 1975) is an American auto-racing crew chief and the current crew chief for Ricky Stenhouse Jr.. He was the former crew chief for Juan Pablo Montoya, Clint Bowyer, and Greg Biffle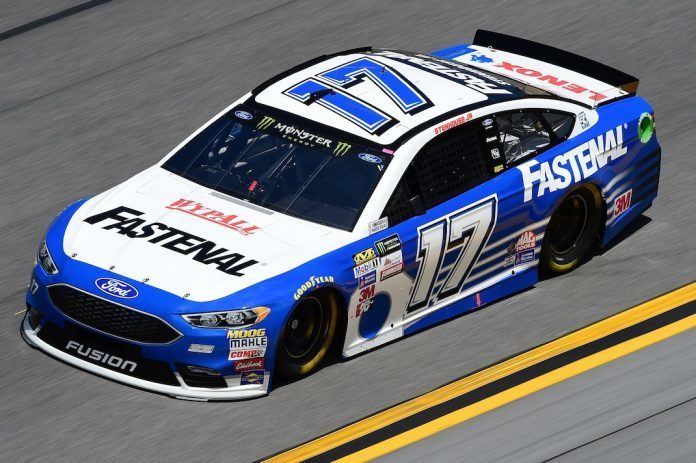 He has achieved five wins in the Monster Energy NASCAR Cup Series, with Juan Pablo Montoya (2010), Clint Bowyer (2012), and Ricky Stenhouse Jr (2017) . He has 21 wins overall as a crew chief.
He was born on April 9, 1975 to Paul Pattie (1946-2007) and Thelma "Hege" Pattie in Zephyrhills, Florida. He attended and graduated from Zephyrhills High School in 1993. He is a long-time friend of David Reutimann and went to high school together.
In 1994, Pattie began his career as the fabricator for Joe Nemechek at the Nationwide Series. In 1996, he started working for Hendrick Motorsports at the 1996 NASCAR Winston Cup Series. He returned to Nemechek in 1997 as the crew chief at the Nationwide Series. Between 1997 and 2003, Pattie only attended a few Cup Series races per year, mostly on road course races, crew chiefing for the #87 team, driven by Ron Fellows. Fellows came close to several wins with Pattie as crew chief, finishing 2nd at Watkins Glen in 1999 and leading the most laps at Sonoma in 2001.
In 2003, Pattie started working for NEMCO Motorsports as the team manager and crew chief for the No. 7 (Randy LaJoie) and 87 (Joe Nemechek) cars. In 2004, Chip Ganassi Racing recruited Pattie as the crew chief for the No. 41 car (Reed Sorenson) at the Nationwide Series. In 2007, he was the crew chief for Dario Franchitti and Scott Pruett. In May 2008, he started working as Juan Montoya's crew chief.
In December 2011, he was named as the crew chief for Clint Bowyer.
He has also worked with other racers including Jamie McMurray, Casey Mears, David Stremme, Michael Valiante, Kevin Hamlin and Scott Lagasse Jr..