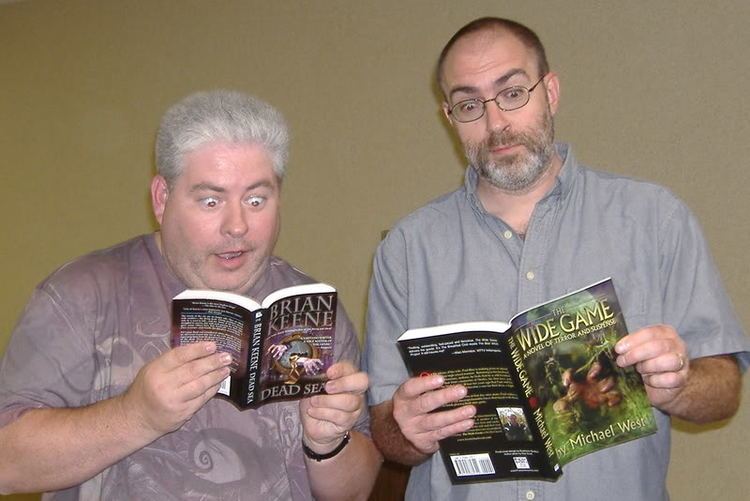 Keene was born in 1967. He grew up in both Pennsylvania and West Virginia, and many of his books take place in these locales. After graduating high school, he served as a radioman in the U.S. Navy aboard an LPD. After his enlistment ended, Keene worked a variety of jobs before becoming a full-time writer. Among them were stints as a foundry worker, truck driver, data entry clerk, dockworker, telemarketer, customer service representative, repo man, bouncer, disc jockey, salesman, store manager, daycare instructor, custodian. In interviews, he credits this diverse background as the key to the characters that populate his books.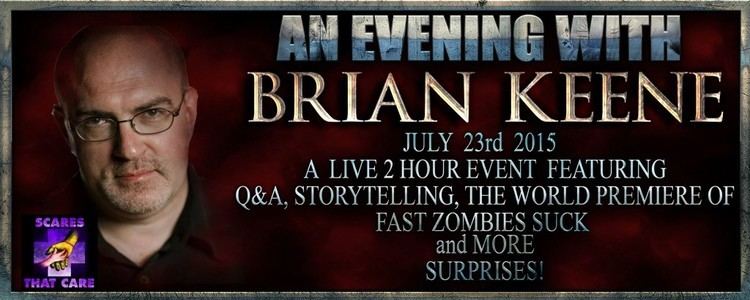 2001 Bram Stoker Award for Superior Achievement in Non-Fiction (for "Jobs In Hell")
2003 Bram Stoker Award for Superior Achievement in First Novel (for "The Rising")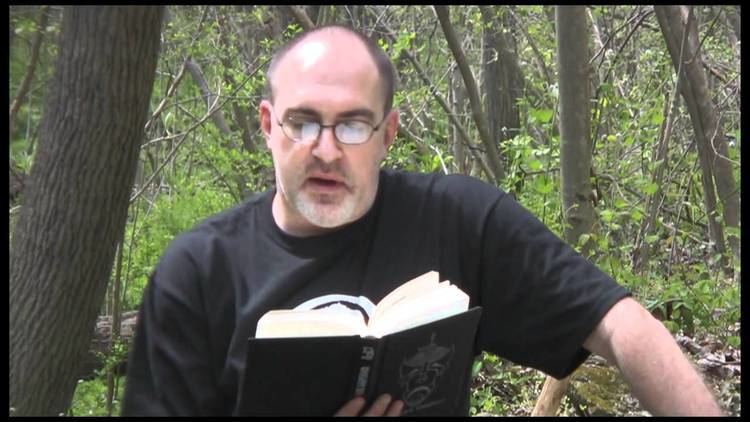 2004 Shocker Award for Non-Fiction (for "Sympathy for the Devil")
2014 World Horror Grand Master Award
2015 Imaginarium Film Festival Awards for Best Screenplay, Best Short Film Genre, and Best Short Film Overall (for "Fast Zombies Suck")
2016 Imadjinn Award for Best Fantasy Novel (for "King of the Bastards")
In 2004 and 2005, Keene spearheaded a Books For Troops program, in which various horror authors supplied free, signed books to American troops serving in Iraq, Afghanistan, and elsewhere around the world. Keene was honored for this in 2005 by the 509th Logistics Fuels Flight Squadron based at Whiteman A.F.B. in Missouri.
In 2014, an American flag was flown in Keene's honor in Afghanistan and presented to him by the United States Army International Security Assistance Force.
In 2006, three stories from Keene's Fear of Gravity were adapted in the graphic novel Brian Keene's FEAR. The stories were "Castaways", "Red Wood", and the award-winning "The King, in: Yellow".
In 2008, Marvel Comics announced that Keene would be writing for them. His first project for the company was the four-issue limited series for their MAX imprint: Dead of Night: Devil-Slayer.
Keene wrote the 25-issue series "The Last Zombie" for Antarctic Press.
Keene's work for DC Comics has included Doom Patrol, the 2010 "DCU Halloween Special", and "Masters of the Universe: The Origin of Hordak". He was originally part of the writing team for Future's End but left the project along with writer Greg Rucka, also walking away from writing Animal Man and Booster Gold.
In 2017, Keene returned to DC Comics to spearhead "DC House of Horror".
In 2006, the short story "The Ties That Bind" was turned into a short film, and it had its world premiere on April 4, 2009 at the Garden State Film Festival.
In 2009, Dark Hollow was optioned for film by director Paul Campion.
Ghoul was made into a TV movie directed by Gregory Wilson and starring Nolan Gould and debuted on the Chiller Network on April 13, 2012.
In July, 2015, a film adaptation of Keene's short story "Fast Zombies Suck" was released for free via YouTube.
In December, 2016, The Naughty List, a film adaptation of Keene's short story "The Siqquism Who Stole Christmas" was released for free via YouTube and Vimeo.
Keene hosts a weekly podcast called The Horror Show With Brian Keene. Keene and co-host Dave Thomas discuss horror-related news and events, and interview various horror authors and publishers.
Keene currently lives in York, Pennsylvania.
Since 2012, he has been in a romantic relationship with fellow author Mary SanGiovanni.
Keene is actively involved in fundraising for the Scares That Care charitable organization.
In August 2017, Keene was made a member of the Board of Directors for the Scares That Care charitable organization.