Brian Holm Sørensen (born 2 October 1962) is a retired Danish professional rider in road bicycle racing from 1986 to 1998, who rode for Team Telekom from 1993 to 1997 and was part of the team that brought his fellow Dane Bjarne Riis to victory in the 1996 Tour de France.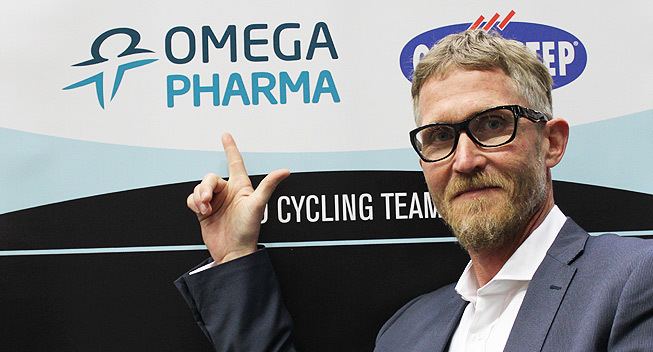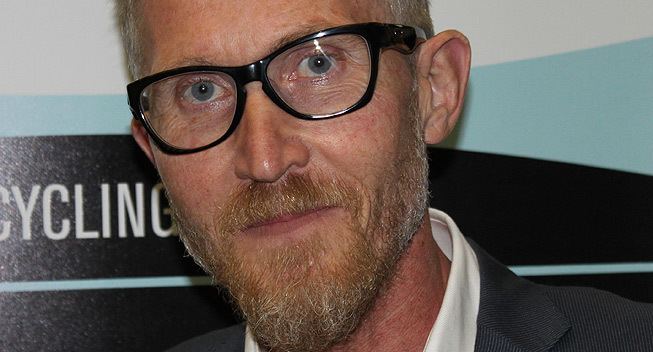 Brian Holm was born in Copenhagen. He has been a reliable domestique for most of his career, and also sports 11 individual victories, including a national championship (1990), the one-day classic Paris–Brussels and the semi-classic Paris–Camembert.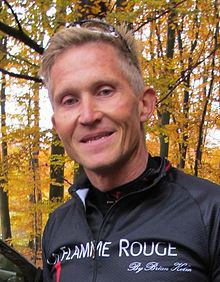 After his active career, Brian Holm has acted as a sport director, first for Danish pro-teams Team Acceptcard (1999) and Team Fakta, then for the Danish national team, and from 2003 for Team Telekom (sponsors changed several times) until 2011 when the team, latterly known as HTC-Highroad, came to an end.
Holm is cited as a motivational influence on prominent HTC-Highroad cyclist, Mark Cavendish. During the 2011 UCI Road World Championships in Copenhagen, won by Cavendish, he reportedly rode in the team support car with Great Britain coach Rod Ellingworth.
In February 2004 he was diagnosed with colon cancer, and underwent surgery before returning to racing. Following his experience with cancer, Holm established La Flamme Rouge, as a means to raise money for charitable organisations supporting cancer patients through sport. La Flamme Rouge sells various products such as cycle clothing designed for them by Paul Smith. Mark Cavendish is one of its ambassadors.
In November 2013 Holm was elected as a municipal councillor in Frederiksberg, a town forming an enclave in the Copenhagen Municipality, despite undertaking little campaigning. Holm stood for election as a candidate of the Conservative People's Party.
In his 2002 autobiography, he admitted having used doping during the 1990s. This did not cost him his job as manager for the Danish national team, despite some concern about him being a role model for the young riders. In May 2007, he admitted having used erythropoietin (EPO) on two occasions in 1996 at Team Telekom.