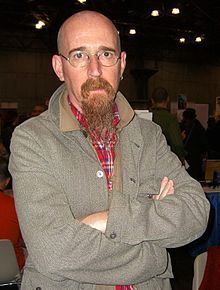 Azzarello grew up in Cleveland Heights, Ohio, where his mother managed a restaurant his father was a salesman. As a child, he read monster and war comic books, but avoided the superhero genre. He attended the Cleveland Institute of Art, where he studied painting and printmaking. After several years of working various blue-collar jobs, he moved to Chicago in 1989. After his move to Chicago, Azzarello became interested in the work of Black Lizard Press, a small publishing house which reprinted hardboiled detective and noir fiction.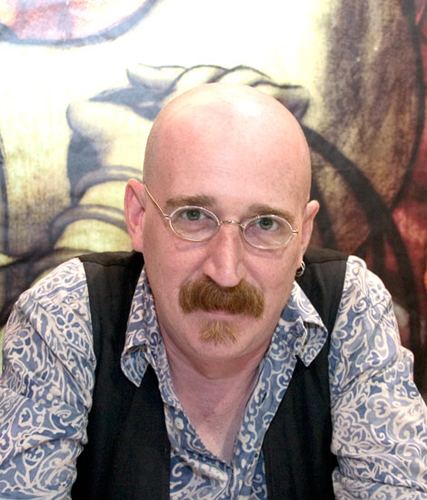 In Chicago, Azzarello met his future wife, artist Jill Thompson, then working for Vertigo (a comic book imprint of DC Comics). She also liked monster movies, and she was impressed by a werewolf story Azzarello had written. She introduced him to Lou Stathis, an editor at Vertigo who wanted to move away from the light fantasy Vertigo was publishing. He hired Azzarello as a writer.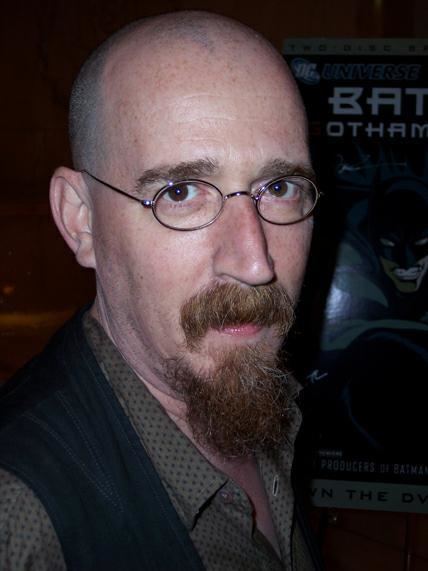 Brian Azzarello was the line editor for Andrew Rev's incarnation of Comico.
Azzarello's first published comics work was "An Undead Evolution", a text article in Cold Blooded #1 (May 1993) published by Northstar. His first story for DC Comics was "Ares" which appeared in Weird War Tales vol. 2 #1 (June 1997). He and artist Eduardo Risso launched the 100 Bullets series for Vertigo in August 1999. In addition to 100 Bullets, Azzarello has written for Batman ("Broken City"; Batman/Deathblow: After the Fire; Joker; and Flashpoint: Batman Knight of Vengeance), Hellblazer and Superman ("For Tomorrow" and Lex Luthor: Man of Steel). In 2003, upon being assigned to write both the Batman and Superman titles, Azzarello told the Chicago Tribune, "DC is giving me the keys to both cars in the garage, the Maserati and the Ferrari...Somebody told me, 'Don't drive drunk.'"
Mark Waid's and Alex Ross' 1996 miniseries Kingdom Come features a character named "666", who is physically modeled after Azzarello.
In 2005, Azzarello began a new creator-owned series, the western Loveless, with artist Marcelo Frusin. Also at Vertigo, his Filthy Rich original graphic novel was one of the two titles that launched the Vertigo Crime line. Azzarello and Risso produced a Batman serial for Wednesday Comics in 2009.
He designed the First Wave, a new fictional universe for DC Comics, separate from the main DC Universe. It started with a Batman/Doc Savage one-shot, followed by the First Wave limited series.
In 2011 he began writing The New 52 relaunch of the Wonder Woman series, collaborating with artist Cliff Chiang. He wrote two Before Watchmen limited series featuring the Comedian and Rorschach. In 2014, he and Jeff Lemire, Keith Giffen, and Dan Jurgens co-wrote The New 52: Futures End.
In April 2015 he was announced as the co-writer of an eight-issue second sequel to The Dark Knight Returns, titled The Dark Knight III: The Master Race, with Frank Miller. The series was released twice-monthly starting in late 2015. Andy Kubert and Klaus Janson were the artists on the series.
Azzarello cites Jim Thompson and David Goodis among his influences.
Azzarello and Argentine artist Eduardo Risso, with whom Azzarello first worked on Jonny Double, won the 2001 Eisner Award for Best Serialized Story for 100 Bullets #15–18: "Hang Up on the Hang Low".
Azzarello is married to fellow comic book creator Jill Thompson. The couple reside in Chicago.