Occupation

Actor




Height

1.87 m




Role

Actor




Name

Brenton Thwaites




Years active

2010–present








Born

10 August 1989 (age 34) (

1989-08-10

) Cairns, Queensland, Australia


Education

Queensland University of Technology


Upcoming movies

Pirates of the Caribbean: Dead Men Tell No Tales, Gods of Egypt


Parents

Fiona Thwaites, Peter Thwaites




Movies

The Giver, Maleficent, Blue Lagoon: The Awak, Gods of Egypt, The Signal




Similar People

Indiana Evans, Odeya Rush, Jeff Bridges, Lois Lowry, Cameron Monaghan


Profiles




Twitter
Oculus movie clip mirror dog 2014 brenton thwaites karen gillan horror movie hd
Brenton Thwaites (born 10 August 1989) is an Australian actor who is known for his portrayal of Luke Gallagher in the Fox8 teen drama series Slide (2011), and later Stu Henderson in the soap opera Home and Away (2011–2012). Since moving to the United States, Thwaites has had major roles in the films Blue Lagoon: The Awakening (2012), Oculus (2013), The Giver (2014), Gods of Egypt (2016), and Pirates of the Caribbean: Dead Men Tell No Tales (2017).
Contents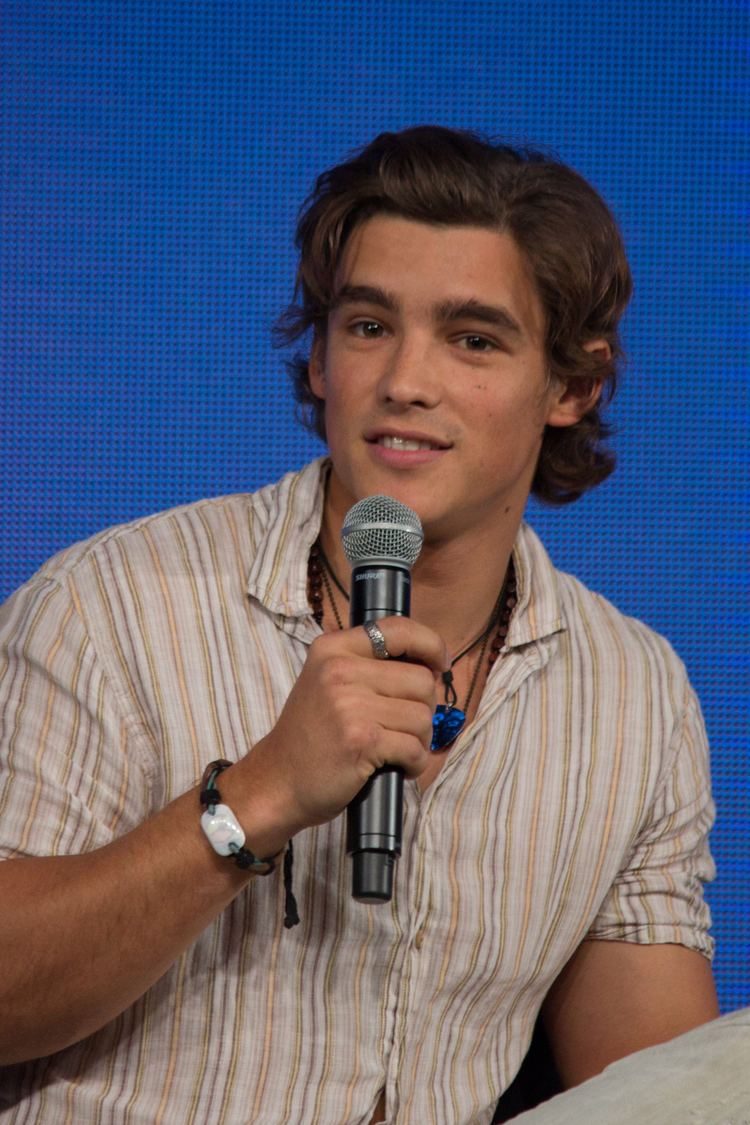 Actor brenton thwaites surprises fans at a screening of new pirates of the caribbean 5
Early life
Thwaites was born on 10 August 1989 in Cairns, Queensland, to Fiona and Peter Thwaites. He has a sister, Stacey. He underwent secondary education at Cairns State High School in Far North Queensland, graduating in 2006.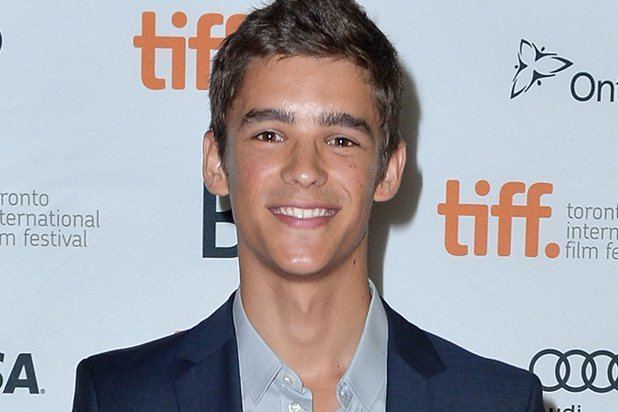 During his youth, Thwaites was drawn to the idea of becoming a policeman or a firefighter, having been interested in movies involving the latter. However, his interests diverted to the processes of filmmaking and "letting [one's] personality shine through so many different characters." At the age of 16, Thwaites gave his first performance in front of a live audience in a rendition of the Shakespeare tragedy Romeo and Juliet.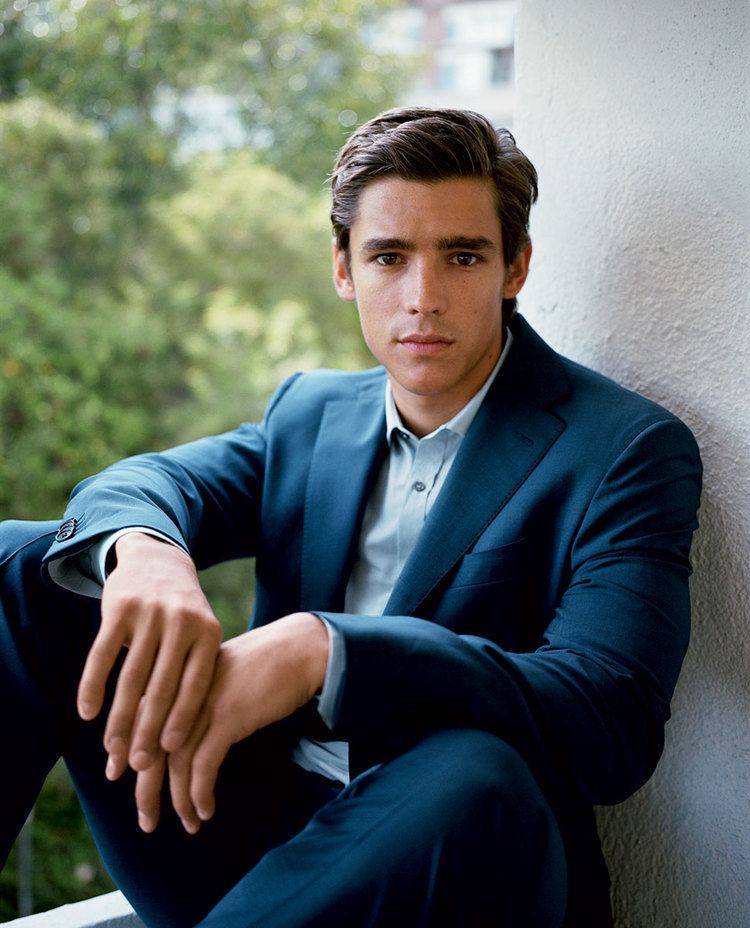 Thwaites studied acting at the Queensland University of Technology (QUT) for three years, before graduating in 2010. He then relocated to Sydney to join the long-running soap opera Home and Away before moving to the United States in 2011/12 to pursue his career in acting.
Career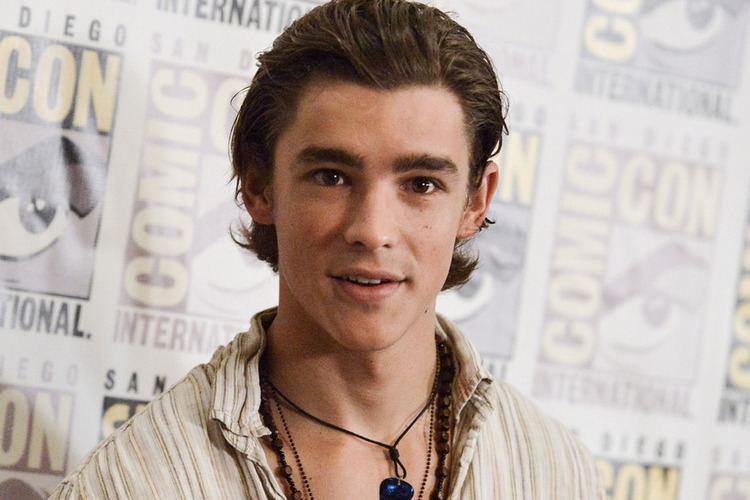 Prior to graduating from the Queensland University of Technology, Thwaites made his film debut in Charge Over You, a 2010 independent film. After he graduated, Thwaites went on to appear in an episode of Sea Patrol and in the short film, Headsmen.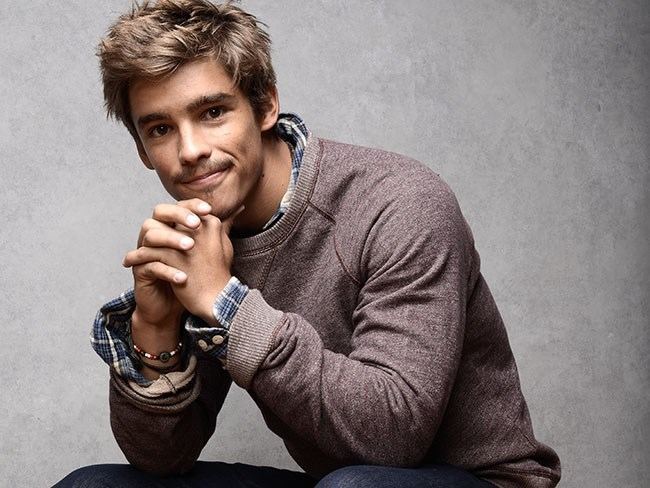 In November 2010, Thwaites, along with Adele Perovic, Ben Schumann, Emily Robins, and Gracie Gilbert, was cast in a new Fox8 Australian teen drama series, Slide. The show follows five Brisbane teenagers making their way to adulthood. Thwaites believes his character, Luke Gallagher, "stands back a bit. He watches. He's struggling with family issues. He's drawn in as it was a chance to find better friends and an opportunity to be part of a group. He's a cool, accepted kid. Some friends he can love and help him mature." Thwaites made his first appearance on Slide in the series' premiere episode on 16 August 2011. The series ran one season.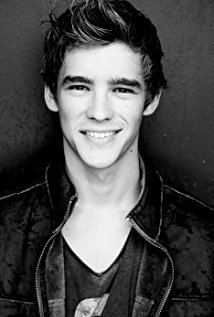 Shortly after Thwaites moved to Sydney from Cairns in April 2011, he was given a five–month recurring role of Stu Henderson in the 24th season of Home and Away. Thwaites called the show a great learning experience and said his co-stars were easy to work with. Thwaites made his first appearance as Stu, a member of the River Boys, on 23 August 2011. Tristan Swanwick of The Courier-Mail said Thwaites was a "bit too pretty to be a bad-ass River Boy" but that some fake tattoos would balance that impression. Of his character, Thwaites said, "Stu's awesome, he has some fights, he gets the girls, it's awesome fun."
Following Thwaites' relocation to the United States, he signed on to play the male lead in the 2012 television film Blue Lagoon: The Awakening opposite Australian actress Indiana Evans. The film received generally mixed reviews, with Zap2it praising both Thwaites and Evans' "(mostly) believable" acting.
In 2013, Thwaites starred in the psychological/supernatural horror film Oculus, as the male lead Tim Russell. Production on the film began in October 2012 in Alabama, and was completed a few weeks later. The film was first released on 5 September 2013, at the 2013 Toronto International Film Festival, and received a worldwide theatrical release on 11 April 2014. His performance as Russell was well received by Indiewire, which claimed that Thwaites maintained a "credibly frightened demeanor" throughout the film.
In 2014, Thwaites briefly returned to Australia for the filming of crime thriller Son of a Gun. Primarily shot in Perth, Kalgoorlie and Melbourne, Thwaites had to audition for the part of JR "up to 10 times before landing the role." Regarding his character, Thwaites said, "I jumped at the opportunity to audition when this came up and I found the character was a very vulnerable kid amongst strange men that are in some way an inspiration. I just thought that was interesting as a young man myself." Thwaites received critical acclaim for his portrayal of JR, with Variety contending that he "makes a suitably keen-eyed, clean-scrubbed lead, retaining a kind of porous naivete even as the character gets his blood up" and The Sydney Morning Herald praising his role as the embattled hero of the plot. The film premiered in Australia on 16 October 2014.
Thwaites appeared in Maleficent as Prince Phillip alongside Angelina Jolie and Elle Fanning. Additionally he starred in The Signal as the male lead, Nic Eastman, opposite Laurence Fishburne and Olivia Cooke. The film opened at the Sundance Film Festival in January 2014, seven months after shooting on location in the desert of New Mexico. Thwaites received praise by The Plain Dealer, noting that his performance in The Signal was "as a compelling presence in the driver's seat as things get freakier and freakier around him."
He also starred in The Giver as one of the male leads, Jonas, beside Jeff Bridges and Meryl Streep. Primarily filmed in South Africa, the film was met with generally mixed to negative reviews, with The Telegraph criticising Thwaites' portrayal for "he [struggled] to give us the layered, conflicted hero this film [needed]". However, his portrayal was well received by the Huffington Post, who commended Thwaites' acting and by The Plain Dealer, which noted that the "fast-rising Thwaites...does a nice job with the lead role." He was awarded the Australians in Film "Breakthrough Award" for his role in The Giver.
Thwaites starred in Gods of Egypt, alongside Gerard Butler and Geoffrey Rush. He played Bek, a human thief. Principal photography on the film began on 20 March 2014 at the Fox Studios in Sydney, Australia, and the film was released worldwide on 26 February 2016.
Thwaites starred in Pirates of the Caribbean: Dead Men Tell No Tales, which was released on 26 May 2017. Thwaites portrays Henry Turner (the son of Orlando Bloom and Keira Knightley's characters), opposite Johnny Depp, Geoffrey Rush and Javier Bardem. Shooting of the film commenced in February 2015, on the Gold Coast of Queensland, Australia.
Following Pirates, Thwaites will have a leading role in the 2017 Christian film, An Interview with God, portraying a young journalist, Paul Asher. In this role, he will star opposite Academy Award-nominee David Strathairn.
Personal life
Thwaites has been dating Chloe Pacey since 2015, after the two had been roommates while Thwaites was in Australia filming Pirates. Their daughter was born in March 2016.
Filmography
Actor
-
The Beast in Me (pre-production)
2018
Titans (TV Series)
as
Dick Grayson / Nightwing / Robin
- Titans Forever (2023) - Dick Grayson / Nightwing
- Project Starfire (2023) - Dick Grayson / Nightwing
- Game Over (2023) - Dick Grayson / Nightwing
- Dick & Carol & Ted & Kory (2023) - Dick Grayson / Nightwing
- Caul's Folly (2023) - Dick Grayson / Nightwing
- Brother Blood (2022) - Dick Grayson / Nightwing
- Inside Man (2022) - Dick Grayson / Nightwing
- Super Super Mart (2022) - Dick Grayson / Nightwing
- Jinx (2022) - Dick Grayson / Nightwing
- Mother Mayhem (2022) - Dick Grayson / Nightwing
- Lex Luthor (2022) - Dick Grayson / Nightwing
- Purple Rain (2021) - Dick Grayson / Nightwing
- Prodigal (2021) - Dick Grayson / Nightwing
- The Call Is Coming from Inside the House (2021) - Dick Grayson / Nightwing
- Troubled Water (2021) - Dick Grayson / Nightwing
- Home (2021) - Dick Grayson / Nightwing
- 51% (2021) - Dick Grayson / Nightwing
- Lady Vic (2021) - Dick Grayson / Nightwing
- Lazarus (2021) - Dick Grayson / Nightwing
- Blackfire (2021) - Dick Grayson / Nightwing
- Red Hood (2021) - Dick Grayson / Nightwing
- Hank & Dove (2021) - Dick Grayson / Nightwing
- Barbara Gordon (2021) - Dick Grayson / Nightwing
- Nightwing (2019) - Dick Grayson / Nightwing
- Faux-Hawk (2019) - Dick Grayson
- E.L._.O. (2019) - Dick Grayson
- Fallen (2019) - Dick Grayson
- Atonement (2019) - Dick Grayson
- Jericho (2019) - Dick Grayson / Robin
- Bruce Wayne (2019) - Dick Grayson
- Conner (2019) - Dick Grayson
- Deathstroke (2019) - Dick Grayson
- Aqualad (2019) - Dick Grayson / Robin
- Ghosts (2019) - Dick Grayson
- Rose (2019) - Dick Grayson
- Trigon (2019) - Dick Grayson
- Dick Grayson (2018) - Dick Grayson
- Koriand'r (2018) - Dick Grayson
- Donna Troy (2018) - Dick Grayson
- Asylum (2018) - Dick Grayson / Robin
- Jason Todd (2018) - Dick Grayson / Robin
- Together (2018) - Dick Grayson / Robin
- Doom Patrol (2018) - Dick Grayson
- Origins (2018) - Dick Grayson
- Hawk and Dove (2018) - Dick Grayson / Robin
- Titans (2018) - Dick Grayson / Robin
2020
I Met a Girl
as
Devon Cassidy
2019
A Violent Separation
as
Norman Young
2018
An Interview with God
as
Paul
2018
Office Uprising
as
Desmond
2017
Pirates of the Caribbean: Dead Men Tell No Tales
as
Henry Turner
2015
Ruben Guthrie
as
Chet Davidson
2014
Maleficent
as
Prince Phillip
2012
Blue Lagoon: The Awakening (TV Movie)
as
Dean McMullen
2011
Home and Away (TV Series)
as
Stu Henderson
2011
Headsmen (Video short)
as
Max Patterson
2011
SLiDE (TV Series)
as
Luke Gallagher
- Episode #1.10 (2011) - Luke Gallagher
- Episode #1.9 (2011) - Luke Gallagher
- Episode #1.8 (2011) - Luke Gallagher
- Episode #1.7 (2011) - Luke Gallagher
- Episode #1.6 (2011) - Luke Gallagher
- Episode #1.5 (2011) - Luke Gallagher
- Episode #1.4 (2011) - Luke Gallagher
- Episode #1.3 (2011) - Luke Gallagher
- Episode #1.2 (2011) - Luke Gallagher
- Episode #1.1 (2011) - Luke Gallagher
2011
Sea Patrol (TV Series)
as
Leigh Scarpia
- Black Flights (2011) - Leigh Scarpia
Director
2019
The Buckleys: Daydream (Video short)
Producer
2018
Office Uprising (executive producer)
Self
2021
DC FanDome 2021 (TV Special)
as
Self
2020
DC Fandome (TV Special)
as
Self
2019
Red Carpet Report (TV Series short)
as
Self
- A Violent Separation Premiere (2019) - Self
2019
Behind the Panel (TV Series documentary)
as
Self - Guest
- Batman at 80 (Part 2 of 4) (2019) - Self - Guest
2018
Last Call with Carson Daly (TV Series)
as
Self
- Gemma Chan/boygenius/Brenton Thwaites (2018) - Self
2017
Ok! TV (TV Series)
as
Self
- Episode #4.32 (2018) - Self
- Episode #2.185 (2017) - Self
2018
Sidewalks Entertainment (TV Series)
as
Self - Guest
- Brenton Thwaites and Minka Kelly (2018) - Self - Guest
2018
WGN Morning News (TV Series)
as
Self
- Episode dated 9 October 2018 (2018) - Self
2017
Entertainers with Byron Allen (TV Series documentary)
as
Self
- Hey (2017) - Self
2014
Made in Hollywood (TV Series)
as
Self
- Pirates of the Caribbean: Dead Men Tell No Tales/Wonder Woman/Captain Underpants: The First Epic Movie (2017) - Self
- Episode #9.41 (2014) - Self
2014
The Insider (TV Series)
as
Self
- Episode #13.215 (2017) - Self
- Episode dated 15 August 2014 (2014) - Self
2017
Entertainment Tonight (TV Series)
as
Self
- Episode #36.208 (2017) - Self
- Episode #36.185 (2017) - Self
2017
The Strip Live (TV Series)
as
Self - Guest
- Brenton Thwaites (showcase) on THE STRIP LIVE (2017) - Self - Guest
2017
15th Annual VES Awards (TV Special)
as
Self
2014
Flex off 2014 (Documentary short)
as
Self
2014
That Sugar Film (Documentary)
as
Self
2014
Extra (TV Series)
as
Self
- Episode dated 16 August 2014 (2014) - Self
2014
ABC News Nightline (TV Series)
as
Self
- Episode dated 14 August 2014 (2014) - Self
2014
Teen Choice Awards 2014 (TV Special)
as
Self - Presenter
2011
Rove LA (TV Series)
as
Self
- Jerry Ferrara/Kathy Griffin/Lisa Kudrow (2011) - Self
2005
Forensic Investigators (TV Series documentary)
- Damon Calanca (2005)
Archive Footage
2018
Endless Summer: 30 Years of Home and Away (TV Movie documentary)
as
Stu Henderson (uncredited)
2017
Entertainment Tonight (TV Series)
as
Self
- Episode #36.216 (2017) - Self
- Episode #36.186 (2017) - Self
References
Brenton Thwaites Wikipedia
(Text) CC BY-SA