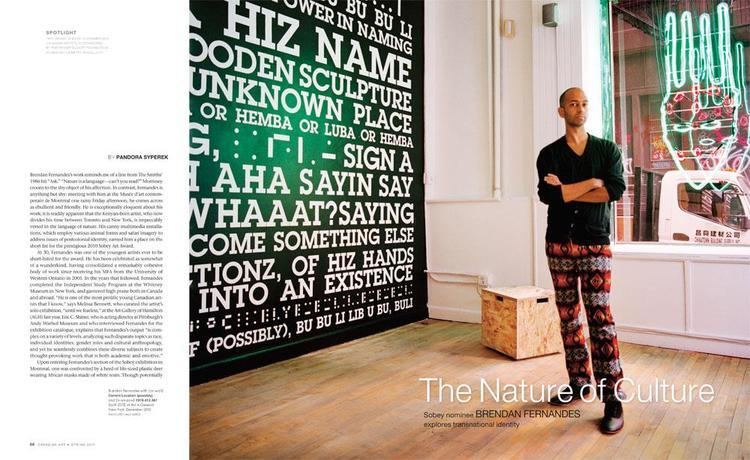 He obtained a Bachelor of Fine Arts degree from York University in 2002 and a Master of Fine Arts from the University of Western Ontario in 2005. In 2007, he also completed the Independent Study Program of the Whitney Museum of American Art, New York City.
Fernandes' work has been exhibited widely domestically and internationally, including exhibitions at the Solomon R. Guggenheim Museum, the Museum of Art and Design in New York, the National Gallery of Canada, Art Gallery of Hamilton, The Studio Museum in Harlem, Mass MoCA, Andy Warhol Museum, Deutsche Guggenheim, Bergen Kunsthall, Stedelijk Museum, The Quebec City Biennial and the Third Guangzhou Triennial in China.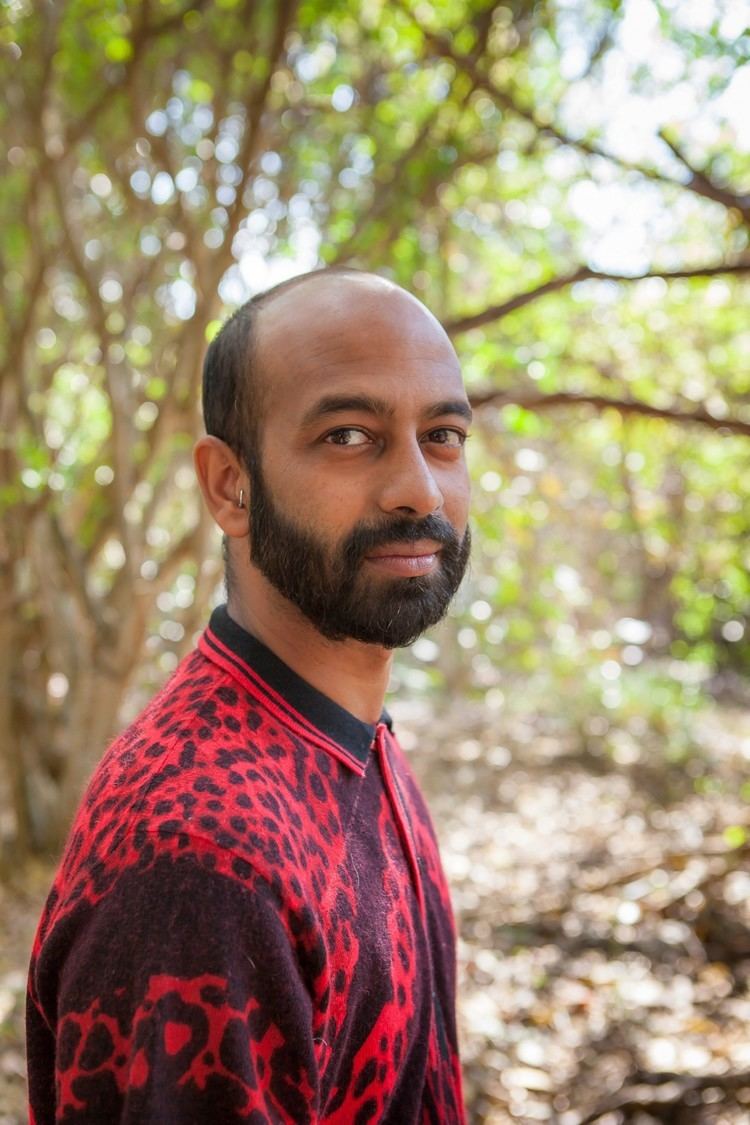 Fernandes has been awarded many highly regarded residencies around the world, including The Canada Council for the Arts International Residency in Trinidad and Tobago (2006), The Lower Manhattan Cultural Council's Work Space (2008), Swing Space (2009) and Process Space (2014) programs, and invitations to the Gyeonggi Creation Centre at the Gyeonggi Museum of Art, Korea (2009) and ZKM, Karlsruhe, Germany (2011). He was a finalist for the Sobey Art Award, Canada's pre-eminent award for contemporary art in 2010, and was on the long-list for the award in 2013 and 2015. In 2014, he was a recipient of a Robert Rauschenberg Residency and Fellowship.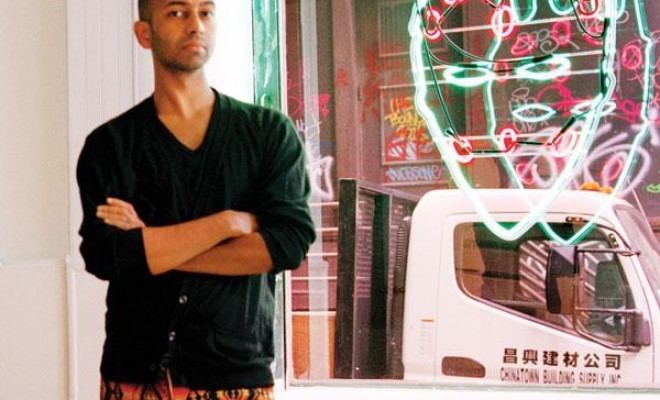 In his multimedia practice, Brendan Fernandes addresses a wide range of questions surrounding identity and expression, including the concept of queer bodies, the history of ballet as a cultural signifier—particularly in juxtaposition to African modes of visual and ritual art—and, more recently, the dance floor as a sacred space of freedom. His monographs, Lost Bodies (Agnes Etherton Art Centre, Queen's University, ON, 2016) and Still Move (Black Dog Press, London, 2017) explore these themes in depth.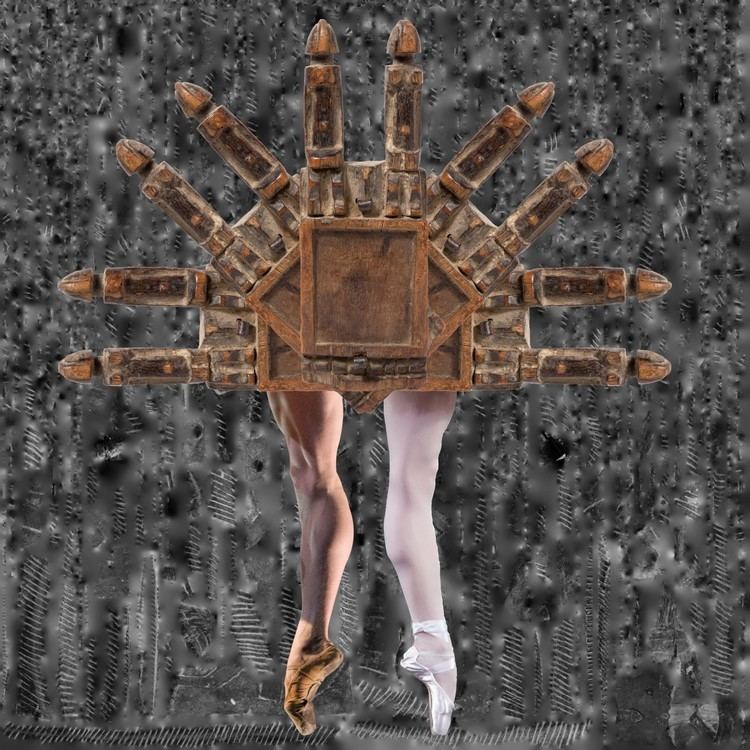 Fernandes' cultural background as a Kenyan-Indian-Canadian artist has confronted him with the hybrid and transitional nature of identity. This compels the aspects of Fernandes' artistic practice, in which he questions authenticity, all the while articulating issues that surround and debate a cultural and political agenda. His work explores the thesis that identity is not static, but enacted, challenging accepted ways of thinking about what it is to have an "authentic" self. Through these works, via mixed media and performance, he continues to bring awareness to socio-political questions regarding neo-colonialism and identity today.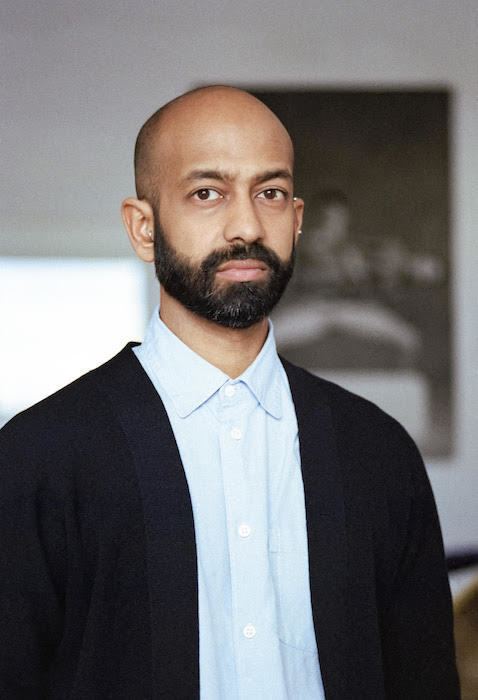 As a former trained ballet dancer, Fernandes aims to highlight the various meanings that the body can encapsulate: it is both a kind of object, endowed with cultural meaning, viewed by others and labored on by ourselves. It is also an expressive access-point to the world, constitutive of our subjectivity and selfhood. Fernandes investigates how movement techniques are recalled in the body via muscle memory and explore this phenomenon through cultural dance, ballet, and the languages that prescribe directions for dancers to move. Choreography, as he understands it, is a tool for coding and decoding the language of movement. He looks at movement through queer and laboring bodies as they relate to the construction of gender roles and physicality.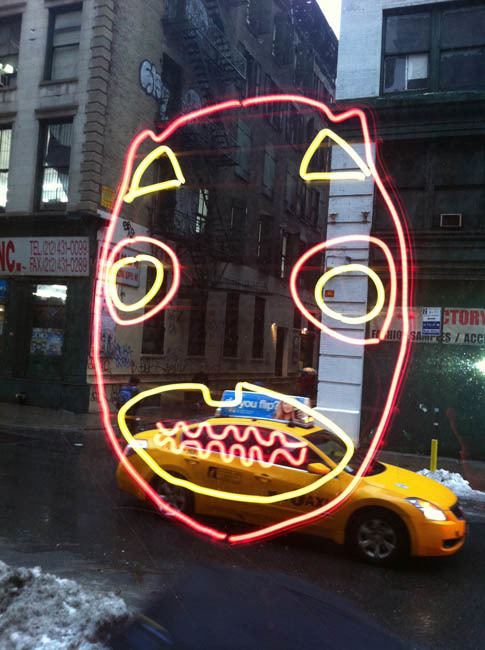 Seven Imitate is a suite of seven unique siligraph prints produced in collaboration with Master Printer Otis Tamasauskas at Queens University. The series plays with the notions of the imitator in West African masquerade. The imitator serves as a trickster character. Often appearing as a hybrid of human and animal form, the imitator celebrates the notion of hybridity and explores the transitory and adaptable nature of identity. In these prints, Fernandes takes on the role of the imitator, playfully combining images of ballet body parts with images of artifacts from the Justin and Elisabeth Lang Collection of African Art. The recombinations explore the simultaneity of Fernandes' experiences as a classically trained ballet dancer, and as a Kenya immigrant. In this light, the masked figures of the Seven Imitate, become emblems for the queerness of identity as it dances through the complicated intersections of body, place, institution and colonial history.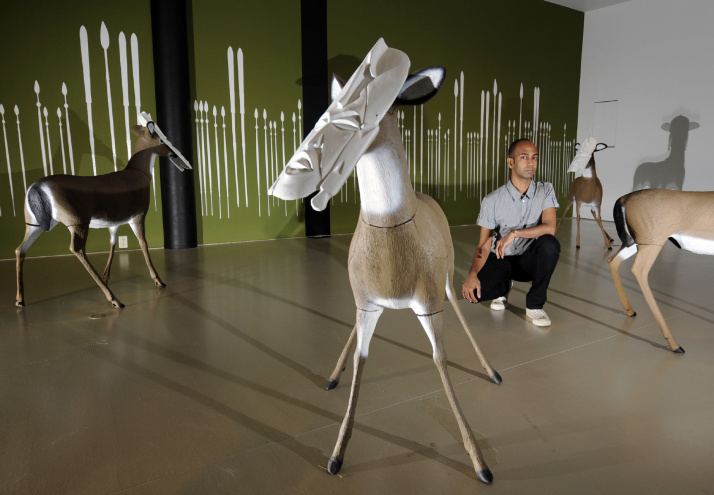 Informed by his training in ballet and modern dance, Brendan Fernandes' practice routinely explores the body, both static and in motion, in relation to space and objects. Still Move showcases dancers working with a rubber ball pressed between the body and a wall, pushing in and against it to release muscle tension. The interaction oscillates between pain and pleasure, at one moment dissolving into an organic landscape, the ball fused with the body, and the next appearing distinctly foreign, the body defiantly resistant. In addition to a live performance by local dancers at the launch of the exhibition, rear projected videos of this action are embedded in a series of walls, each larger than the next, demanding the viewer travel in the constricted space between, eliciting an awareness of our own bodies.
The Working Move is a series of photographs that depicts dancers interacting directly with plinths of various shapes and sizes – minimalist structures serving alternately as a set, a supportive prop or an unwieldy burden. In understanding the plinth, or alternatively the pristine white wall, as part of museological vernacular, the dancer's body becomes the stand-in for the artifact, commodified through the strenuous process of performing. The Working Move, and Still Move, enact a dialogue between institutional rhetoric and the language of movement, itself activated through the relationship between mind and body. For Fernandes, choreography serves as a remarkable tool for decoding and unpacking this complex conversation. Further inspired by ballet movement vocabularies that relate to labor and endurance, the work demonstrates the artist's keen interest in responding to the histories of avant-garde dance and its relationship to visual art.
Foe represents video footage of Fernandes receiving lessons from an acting coach hired to teach him the "accents" of his cultural backgrounds. He is not interested in the authenticity of these accents but in the idea of being taught to speak in these voices. The text that he learned is taken from a book with the same titled as my piece, a sequel to Robinson Crusoe was written by J. M. Coetzee. In this book, Friday (the savage) has been mutilated; his tongue has been removed and he cannot speak. For this work he memorized the specific passage where Crusoe explains this to another.
2017: "Free Fall" at moniquemeloche, Chicago, IL
2016: "Lost Bodies" at Agnes Etherington Art Centre, Kingston, ON
2015: "We As One" at Mixed Greens, New York, NY
2015: "Recent Acquisitions Spotlight: Brendan Fernandes" at Art Gallery of Nova Scotia, Halifax, NS
2015: "In Position" at Varley Art Gallery, Markham, ON
2015: "Still Move" at The Southern Alberta Art Gallery, Lethbridge, AB
2014: "The Inverted Pyramid" at Abrons Arts Center, New York, NY
2014: "They" at Rodman Hall Art Centre, St. Catharines, ON
2015: "The Foot Made" at Kitchener-Waterloo Art Gallery, Kitchener, ON
2012: "Devil's Noise" at Seven Art Limited, New Delhi, India
2011: "Encomium I, II, and III" at Diaz Contemporary, Toronto, ON
2011: "Disscontinent" at Surrey Art Gallery, Surrey, BC
2010: "until we fearless" at Art Gallery of Hamilton, Hamilton, ON
2009: "Pray For Us" at Diaz Contemporary, Toronto, ON
2008: "New Work" at Momenta Arts, Brooklyn, NY
Fernandes has been a recipient of several awards and nominations. He was short listed for the Sobey Art Award in 2010 and long listed in 2013 and 2015. In 2007 he was named Artist of the Year by the South Asian Visual Arts Collective. He has been awarded residencies by The Canada Council, the Lower Manhattan Cultural Council, and the Gyeonggi Creation Center at the Gyeonggi Museum of Modern Art in Korea, the Center for Art and Media Karlsruhe in Germany, and a Robert Rauschenberg Residency Fellowship in 2014.