Covid-19
Bradley Frank Gillis




Brad Gillis




MCA, Frontiers





1977 - present




Musician





15 June 1957 (age 58) Honolulu, Hawaii (

1957-06-15

)


Rock, hard rock, heavy metal




Guitar, bass guitar, vocals, drums, mandolin




Guitarist · bradgillis.com




Blizzard of Ozz: Diary of a Madman Tour 1982




Gilrock Ranch, Dawn Patrol, Seven Wishes, Midnight Madness, Man in Motion




Night Ranger, Hear 'n Aid



Bradley Frank "Brad" Gillis (born 15 June 1957) is a guitarist most famous for playing with the band Night Ranger. He was in the band Rubicon during the 1970s before Night Ranger. He has also played for Ozzy Osbourne and Fiona, and has released solo albums. Gillis's musical side projects include placing over 300 songs for ESPN's Sports Center, The X Games, Fox Sports, Tiger Woods Sony PlayStation Games, EA Sports, The Fuse Channel and many others. He has appeared in over a dozen music videos, with TV performances on American Bandstand, Solid Gold, Rock & Roll Tonight and thousands of live concerts. He also participated in the one-time collaboration, Hear 'n Aid, for the promotional single, "Stars," which helped raise $1 million for famine relief in Africa. He was one of several lead guitarists to contribute guitar solos for the cause, including Vivian Campbell, Buck Dharma, and Neal Schon. His first solo album Gilrock Ranch produced a top twenty single, "Honest to God," which was co-written and sung by Gregg Allman.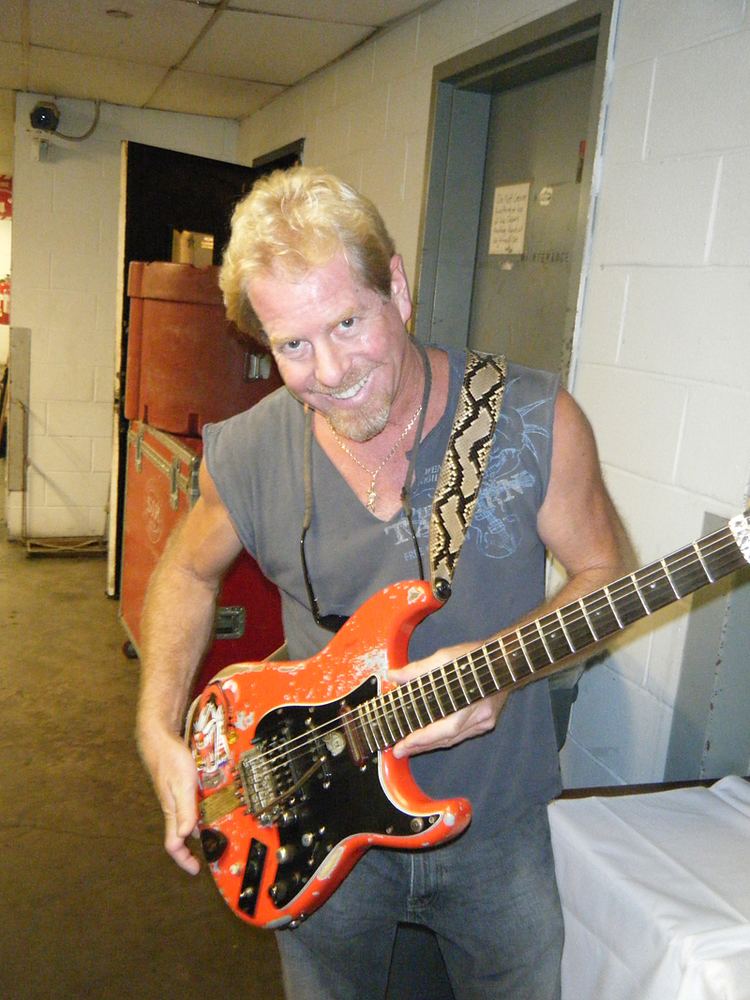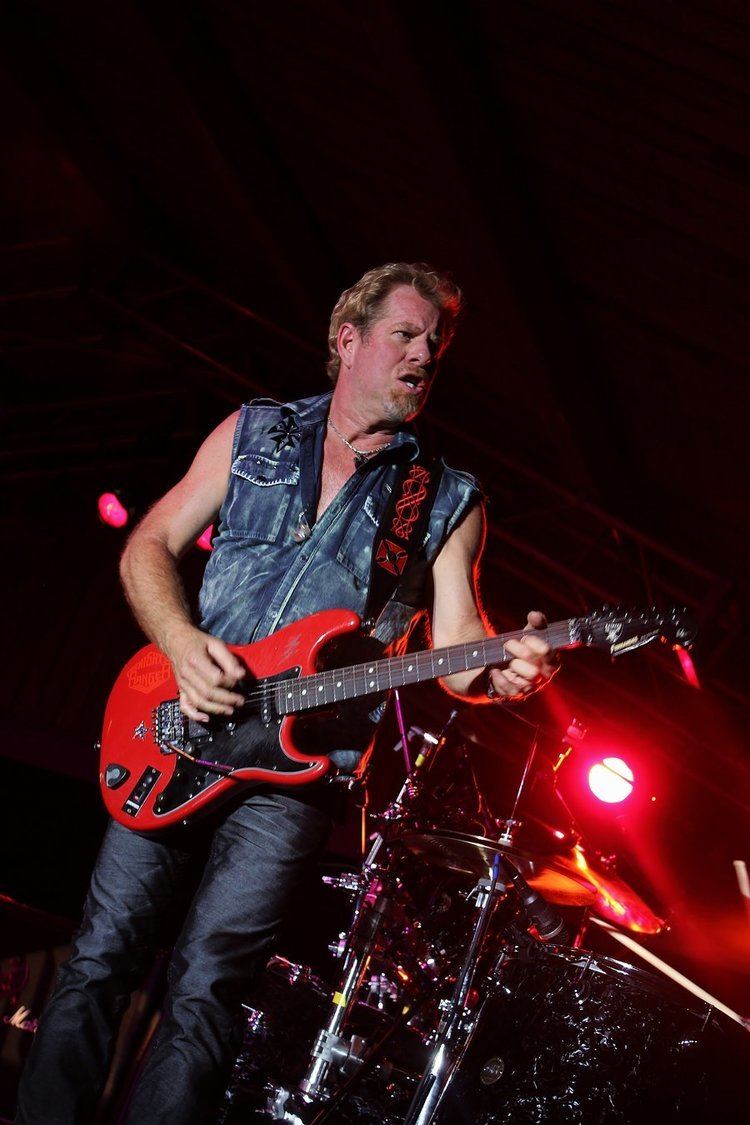 Over the course of his career, Gillis has used several different models of guitars by various brands. He has been a longtime user his 1962 Fender Stratocaster and 1971 Gibson Les Paul, and in the 1980s played Hamer and Jackson Soloists, which he still periodically uses today. He also has an extensive collection of over 100 various vintage guitars, most notably Les Pauls, Flying V's, Martin and Gibson acoustics. Today he uses his Fernandez Brad Gillis model, along with his 1962 Stratocaster, PRS 513 model and an Atomic Guitars Red, White and Blue American flag guitar. Gillis uses Taylor acoustic guitars in the studio and live with his band Night Ranger. Gillis's amplifiers are mainly Mesa Boogie but also uses Soldano, Marshall and vintage Fender amps in the studio. Gillis uses original Floyd Rose non fine tuner tremolo bridges, Nady built-in wireless systems and metal picks by Star Access Guitar Picks.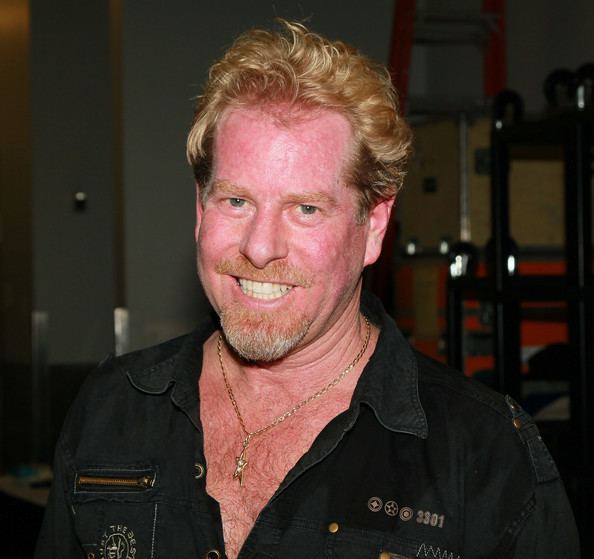 Jerry Martini formed the funk band Rubicon with bass player Jack Blades and future Night Ranger guitarist Brad Gillis. Rubicon recorded two albums on 20th Century Fox Records – ''Rubicon'', and ''American Dreams''. They had one single titled "I'm Gonna take care of Everything." Rubicon played Cal Jam 2, held at the Ontario motor speedway in California before 250,000 people. Rubicon broke up in 1979 and Gillis formed the short lived club band Stereo with Jack Blades and Kelly Keagy, who had joined as touring drummer for Rubicon.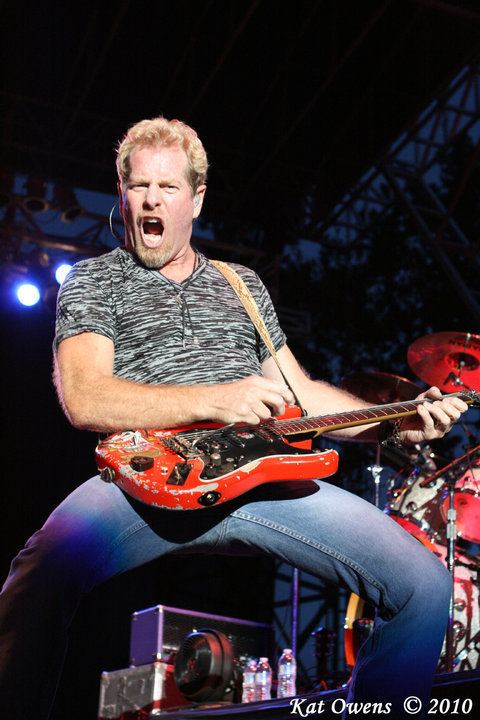 Rubicon
America Dreams
Dawn Patrol (1982)
Midnight Madness (1983)
7 Wishes (1985)
Big Life (1987)
Man in Motion (1988)
Greatest Hits (1989)
Live in Japan (1990)
Feeding off the Mojo (1995)
Neverland (1997)
Seven (1998)
Hole in the Sun (2007)
Somewhere in California (2011)
24 Strings and a Drummer (2012)
High Road (2014)
Don't Let Up (2017)
With the passing of legendary guitarist Randy Rhoads in March 1982 during the Diary of a Madman Tour, Gillis was asked to step in and to finish the Worldwide tour. He can be heard playing lead guitar on Osbourne's Speak of the Devil live album. Night Ranger already had a record deal with Boardwalk records, and Gillis chose to remain with them once his tenure with Osbourne had concluded.
Speak of the Devil (1982)
Stars (1985)
Heart Like a Gun (1989)
Gilrock Ranch (1993)
Alligator (2000)
Blood of the Snake (2006)
Warball (2006)
"Razorback Killers" (2011)
Frequency Unknown (2013)
Star Licks Productions (1986)
Brad Gillis Wikipedia