Democratic Republic of the Congo




Faculte de Theologie Evangelique de Boma


65 km2

Boma is a port town on the Congo River, some 100 km upstream from the Atlantic Ocean, in the Bas-Congo province of the Democratic Republic of the Congo. It had an estimated population of 527,725 in 2009.
Boma was the capital city of the Congo Free State and Belgian Congo (the modern Democratic Republic of the Congo) from 1 May 1886 to 1926, when the capital was moved to Leopoldville (since renamed Kinshasa). The port handles exports of tropical timber, bananas, cacao, and palm products.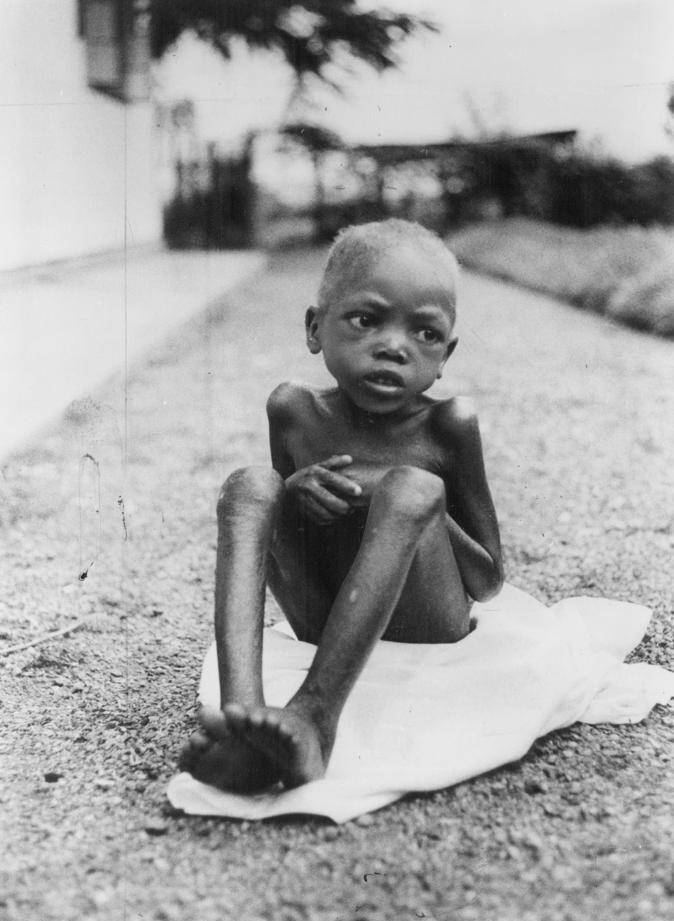 Boma was founded as a slaving station and entrepot by merchants of several European countries in the 16th century. Trade was chiefly in the hands of Dutch merchants, but British, French and Portuguese firms also had factories there. No European power exercised sovereignty, though claims were from time to time put forward by Portugal.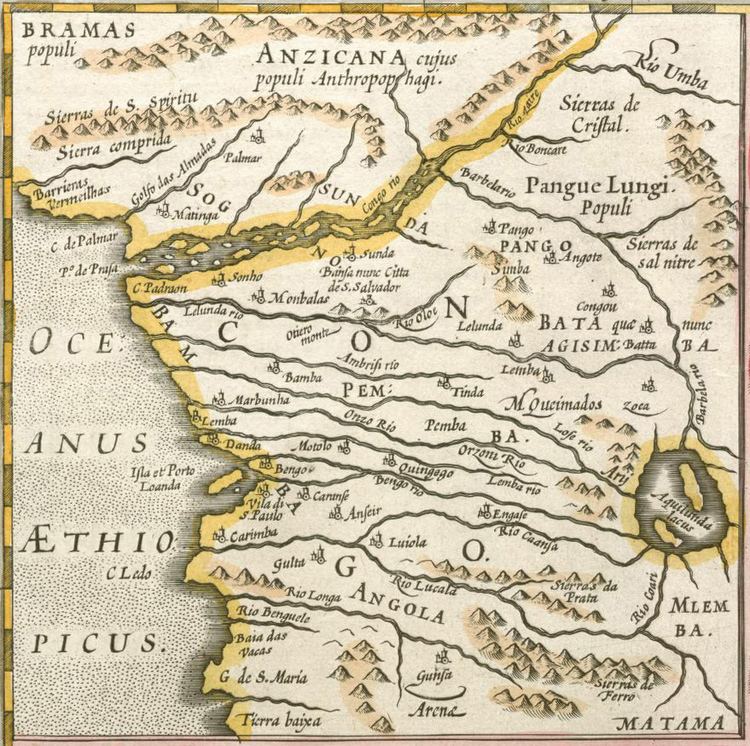 Henry Morton Stanley arrived here on 9 Aug. 1877, after crossing Africa east to west.
In 1884 the people of Boma granted a protectorate of their country to the International Association of the Congo.
Boma, Democratic Republic of the Congo Wikipedia
(,)http://histclo.com/imagef/date/2010/03/baluba01s.jpg(,)http://upload.wikimedia.org/wikipedia/commons/8/8e/Mercator_Congo_map.jpg(,)https://fbexternal-a.akamaihd.net/safe_image.php%3Fd%3DAQAByd0lHOJb1NlX%26w%3D719%26h%3D418%26url%3Dhttp%253A%252F%252Fupload.wikimedia.org%252Fwikipedia%252Fcommons%252Fd%252Fd5%252FBoma01.jpg(,)http://internationalmedicalcorps.org/view.image%3FId%3D2528(,)http://upload.wikimedia.org/wikipedia/commons/6/65/Residentie_van_de_gouverneur-generaal.jpg(,)https://fbexternal-a.akamaihd.net/safe_image.php%3Fd%3DAQDludH8zE6urPgk%26w%3D720%26h%3D686%26url%3Dhttp%253A%252F%252Fupload.wikimedia.org%252Fwikipedia%252Fcommons%252Fthumb%252Fc%252Fce%252FDemocratic_Republic_of_the_Congo_-_Bas-Congo.svg%252F720px-Democratic_Republic_of_the_Congo_-_Bas-Congo.svg.png(,)http://en.academic.ru/pictures/enwiki/67/Coat_of_arms_of_the_Democratic_Republic_of_the_Congo.svg(,)http://upload.wikimedia.org/wikipedia/commons/0/03/1F_Stamp_of_Belgian_Congo_used_Boma_c._1900.jpg(,)http://upload.wikimedia.org/wikipedia/commons/b/b5/Stanley_Founding_of_Congo_Free_State_186_View_of_Leopoldville_Station_and_Port_1884_The_Baptist_Mission_on_the_summit_of_Leopold_Hill.jpg(,)http://drcembassyinindia.org/uploads/image/Historical%2520picture/ctc_01_img0258.jpg
(,)http://media-cdn.tripadvisor.com/media/photo-s/01/ed/49/6b/kampi-ya-boma.jpg(,)http://media-cdn.tripadvisor.com/media/photo-s/01/ed/49/65/kampi-ya-boma.jpg(,)http://jeffandbrindy.com/wp-content/uploads/2014/01/wpid-2583470.jpeg(,)http://greatlakesvoice.com/wp-content/uploads/2012/03/OCC.jpg(,)http://www.louisberger.com/sites/default/files/styles/project_slider/public/Congo_BomaPort_after-rehabilitation_web.jpg%3Fitok%3Dh_owrFWx(,)http://www.louisberger.com/sites/default/files/styles/project_slider/public/DRCongo_offloading-turbine-at-Boma-port_web2.jpg%3Fitok%3DQB_kU3UJ(,)https://cdn.jovago.com/web_hotel_detail_gallery/hotel-mabuili-14394-c7ae446cfe67a4e510eba25d8ecca0bd5aee9248.jpg(,)http://dlca.logcluster.org/download/attachments/4227389/Port%2520of%2520Boma%2520Port%2520Picture.jpg%3Fversion%3D1%26modificationDate%3D1395245605000%26api%3Dv2(,)http://dlca.logcluster.org/download/attachments/4227389/Port%2520of%2520Boma%2520Container%2520Facilities%2520I.png%3Fversion%3D1%26modificationDate%3D1395314341000%26api%3Dv2(,)http://www.mambomagazine.com/sites/default/files/resize/assets/belgianrelic-500x375.jpg