24,064




Butlins Bognor Regis, Alexandra Theatre - Bognor Regis, International Birdman



Bognor Regis is a seaside resort town and civil parish in the Arun district of West Sussex, on the south coast of England. It is 55.5 miles (89 km) south-west of London, 24 miles (39 km) west of Brighton, and 5.81 miles (9 km) south-east of the city of Chichester. Other nearby towns include Littlehampton east-north-east and Selsey to the south-west. The nearby villages of Felpham, and Aldwick are now suburbs of Bognor Regis, along with those of North and South Bersted.
A factor underpinning the growth of the resort was its station opened in 1864 on what was a sandy, undeveloped coastline. Consequently small numbers of wealthy Victorian figures established large homes in the area and a seaside resort was developed by Sir Richard Hotham. It has been claimed that Hotham and his new resort are portrayed in Jane Austens unfinished novel Sanditon. In 1929 the area was chosen by advisors to King George V which led to its regal suffix, by royal consent. Butlins has been involved in the town since the early 1930s when an amusement park and zoo were opened. A holiday camp followed in 1960 and this has more recently moved towards hotel accommodation with modern amenities.
Bognor Regis was originally named just "Bognor", being a fishing (and smuggling) village until the 18th century, when it was converted into a resort by Sir Richard Hotham who renamed the settlement Hothampton, although this did not catch on. It has been postulated that Hotham and his new resort are portrayed in Jane Austens unfinished novel Sanditon.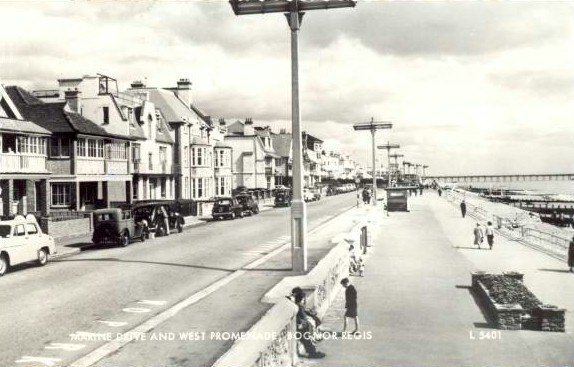 Bognor was originally part of the ancient parish of Pagham in the county of Sussex, with a port or haven on the Aldingbourne Rife. From around 1465 it was included in the parish of Bersted before attaining ecclesiastical parish status separate from South Bersted in 1873. Until 1894 it formed part of the Hundred of Aldwick, an ancient division of Chichester Rape. From 1894 to 1974 it was part of Bognor Urban District (Bognor Regis Urban District from 1929), and since 1974 it has been a part of Arun District.
On the beach between Bognor Regis and Aldwick lies the wreck of a Floating Pontoon (Caisson) which was once part of the Mulberry Floating harbours used by the Allies to invade the French coast on D-Day 6 June 1944. It was a part of the Mulberry Harbour which broke free in storm on 4 June, the day before it was due to go over the channel to Arromanche. This particular section of Mulberry was abandoned and not make it across the Channel. It was washed up on the beach shortly after D-Day. It is clearly visible at low tide throughout the year.. There are a number of Mulberry Harbour relics just off the coast of Pagham - Including a Phoenix A1 class unit was towed by tugs into a waiting area and gently sunk into shallow water, ready for the tow across the Channel where it would be re-floated by 'blowing' the internal tanks by means of a series of valves. Sadly the unit still off the Pagham coast had sunk lower than anticipated and when being moved, things did not go as planned. It swung around, settled again over a deep depression, twisted and was cracked beyond repair. Ultimately it was used by the RAF in 1945 for bombing practice. This harbour is still there today and used by scuba divers as a location to study the seabed and fish, which gather around the artificial reef. There is a memorial to the brave men who were involved in the Mulberry Harbour project. The memorial was placed there in June, 1999, and states: "To mark the 55th Anniversary of D-Day in 1944. This plaque is erected as a memorial to mark the historical association that Pagham Beach had with the Mulberry Harbour Project in support of the liberation of Europe." The plaque continues 'some 50 had been assembled between Pagham beach and Selsey. To hide them from enemy view they were sunk to await refloating when the invasion got under way'. Finally the plaque records 'The Mulberry Harbour project was without doubt, a great feat of British and allied engineering skills, many still remain at Arromanches in Normandy."
The historic meeting of the crews (and associated handshake) of the Apollo-Soyuz Test Project on 17 July 1975 was intended to have taken place over Bognor Regis, but a flight delay caused it to occur over Metz in France instead.
Bognor Regis town centre was damaged in 1994 by an IRA device left in a bicycle outside Woolworths. Fifteen shops were damaged but no injuries occurred.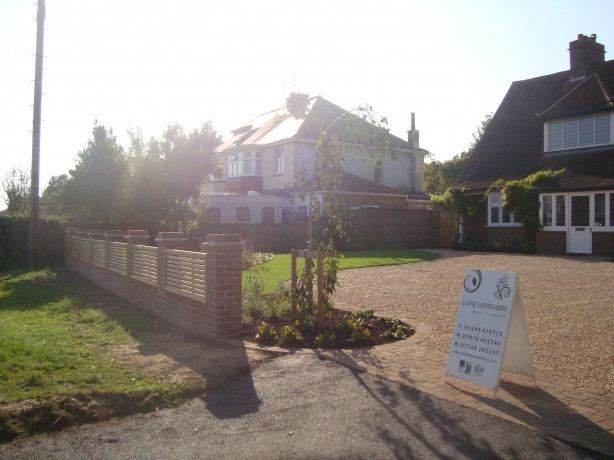 Bognor Regis has a large town centre, much of which has either been pedestrianized or made pedestrian-friendly. Since the end of World War Two the town has been subject to some piece-meal commercial redevelopment, notably in the early 1960s when a new shopping parade and road (called Queensway), a health centre and a high-rise block of flats were built on land just north-west of the High Street. In the three decades between 1950 and 1980 much residential development took place to the west and north of the town, since then mostly in-fill development has taken place, predominantly redeveloping land on brownfield sites that had formerly been used for commercial business.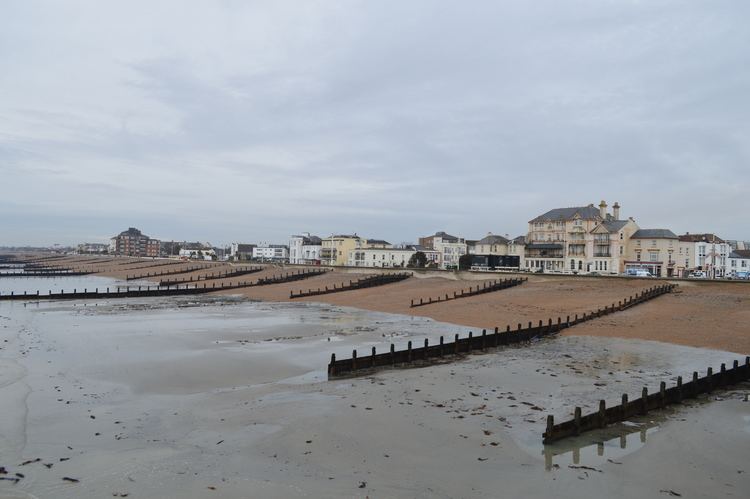 The town has several areas, and buildings, that still firmly link it with its past. Good examples, and prominent local landmarks, are the Royal Norfolk Hotel and Hotham Park.
The Anglican parish church is dedicated to St. Wilfrid while the local Roman Catholic church is dedicated to Our Lady of Sorrows.
Bognor Regis lies within the constituency of Bognor Regis and Littlehampton, the MP for which is Nick Gibb (Conservative).
Sir Billy Butlin opened one of his Butlins Holiday Camps in Bognor in 1960. The camp later became known as Southcoast World until 1998 and is now known as Butlins Bognor Regis Resort. In 1999 Butlins erected a large indoor leisure park, the buildings construction sharing aspects similar with the Millennium Dome in London. In 2005, a new £10m hotel, called "The Shoreline" was unveiled at the Bognor Regis resort. A second hotel "The Ocean" opened on the site in Summer 2009 and general landscaping and upgrading has also taken place, with a third hotel "Wave" opened Summer 2012. Postcards featuring the Butlins Reception Hall and Sun Lounge were reprinted in the book Boring Postcards (1999). More luxury hotels are planned for the site.

The International Bognor Birdman is an annual competition for human-powered flying machines held each summer in Bognor Regis. Contestants launch themselves from the end of the Grade II listed pier, a prize being awarded to the one who glides the furthest distance. Rarely taken completely seriously, the event provides competitors with an opportunity to construct improbable machines complete with outlandish dress. The spectacle drew a sizeable crowd in addition to the local media. Inaugurated in nearby Selsey in 1971, the Birdman transferred to Bognor in 1978 when it had outgrown its original location. Competitors have included Richard Branson.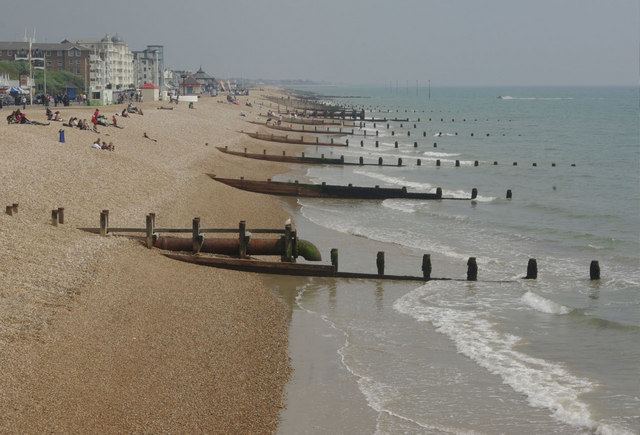 The Birdman Event of 2008 was transferred to Worthing after 60 feet (18 m) of pier had been removed by the owners due to storm damage in March 2008. This meant that there were question marks over the possible safety of the contestants landing in shallower water. The shortened pier was judged safe for the event in 2010, and the event subsequently returned to Bognor. jumping off the pier is not without its risks, illegal pier jumping has claimed at least 1 life in 1995.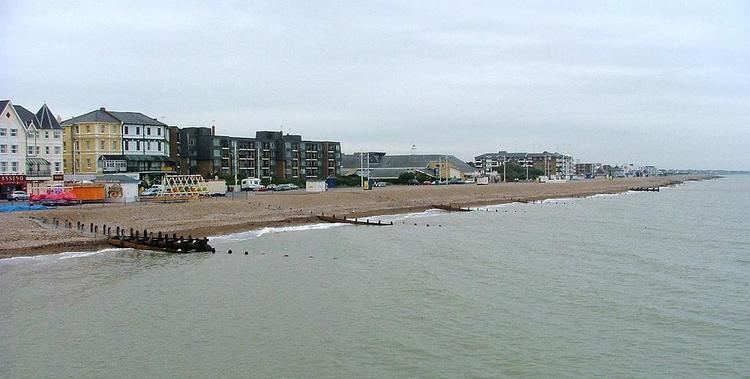 Each summer Bognor Rox free music and arts festival is held. 2015 will be the 25th Anniversary of the ROX Music and Arts Festival which attracts over 30,000 visitors and features many genres of music in 7 performance areas over 2 days. The town is also home to the Bognor Regis Concert Band, who perform at various local locations and events, including the yearly "Proms in the Park".
Bognor Regis Wikipedia
(,)http://www.bognorpubs.co.uk/images/oldpubs/shipinn1897.jpg(,)http://www.gravelroots.net/history/storebognor/bognor1960s_574.jpg(,)http://www.gravelroots.net/history/storebognor/230orig_640360.jpg(,)http://www.urban75.org/photos/sussex/images/bognor-regis-west-sussex-44.jpg(,)http://photos.francisfrith.com/frith/bognor-regis-from-the-pier-1903_50184_large.jpg(,)http://www.sussex-ancestors.co.uk/assets/images/autogen/a_bognor-regis-for-website.jpg(,)http://maps.francisfrith.com/ordnance-survey/historic-map-of-bognor-regis_hosm34183_large.jpg(,)http://upload.wikimedia.org/wikipedia/commons/c/c9/Bognor_regis_crop.jpg(,)http://photos.francisfrith.com/frith/bognor-regis-on-the-sands-1903_50194.jpg(,)http://www.bognor-regis.org/History/history_home_htm_files/7589.jpg(,)http://www.gravelroots.net/history/storebognor2/bogorchdc_500.jpg(,)http://www.gravelroots.net/history/storebognor/bognorstn1905_500.jpg(,)http://i.dailymail.co.uk/i/pix/2010/09/27/article-1315496-0143328F000004B0-905_468x321.jpg(,)http://www.gravelroots.net/history/storebognor2/bogwaterloo_500.jpg
(,)http://www.thelandscapegardener.co.uk/living-landscapes/images/uploads/_project_lrg/DSC03168.JPG(,)http://fatimasaysell.files.wordpress.com/2014/02/bognor-regis-feb-2014-022.jpg%3Fw%3D652%26h%3D433(,)http://upload.wikimedia.org/wikipedia/commons/5/59/Bognor_Regis_The_Peir_1.jpg(,)http://upload.wikimedia.org/wikipedia/commons/d/d6/Butlins,_Bognor_Regis_-_geograph.org.uk_-_1981323.jpg(,)http://mybuilder-uploads.s3.amazonaws.com/2_thumb/1327109_e9845a6520.jpg(,)http://www.leisureplex.co.uk/images/resorts/Bognor%2520Regis2.jpg
(,)http://media-cdn.tripadvisor.com/media/photo-s/02/1c/46/be/filename-13-jpg-thumbnail0.jpg(,)http://media-cdn.tripadvisor.com/media/photo-s/02/1c/57/b2/smugglers-paradise.jpg(,)http://www.bognorregisbeach.co.uk/sites/default/files/fooddrink/reminisce-restaurant.jpg(,)http://www.butlins.com/Images/46-101009_turners-1.jpg(,)http://www.bognorregisbeach.co.uk/sites/default/files/fooddrink/the-alex-bognor.jpg(,)http://royal-gurkha.com/wp-content/uploads/2013/02/momo-nepalese-royal-gurkha-bognor-regis.jpg(,)http://www.bognorregisbeach.co.uk/sites/default/files/fooddrink/prom-bar-bognor.jpg(,)http://www.bognorregisbeach.co.uk/sites/default/files/fooddrink/the_galleon_bognor_regis.jpg(,)http://www.butlins.com/Images/46-101013_turners-2.jpg(,)http://www.butlins.com/Images/46-100575_kaleidoscope-1.jpg(,)http://www.chefandbrewer.com/media/images/pubs/p1230/gallery/pub/2.jpg(,)http://www.bognorregisbeach.co.uk/sites/default/files/fooddrink/bangkok-lounge.jpg(,)http://images.pub-explorer.com/pubs/3863/49431.jpg
(,)http://static.wixstatic.com/media/76342d_3ec46bbd198d4c8f8d411a3b2a237712.jpg_srz_p_980_495_75_22_0.50_1.20_0.00_jpg_srz(,)http://images.ownersdirect.co.uk/bognor-regis-apartment-english-rentals-round-tower-old-portsmouth-160-2967748_2400_1800.jpg(,)http://www.ukscaffolders.co.uk/wordcms/wp-content/uploads/2010/07/Bognor_Birdman_003.jpg(,)http://ichef.bbci.co.uk/news/660/media/images/56301000/jpg/_56301955_53443025.jpg(,)http://www.tudorhouse.biz/photos/beach2.jpg(,)http://static.wixstatic.com/media/76342d_fd5c975b9c104992a8d920f3693c06db.jpg_srz_p_980_495_75_22_0.50_1.20_0.00_jpg_srz(,)http://media.rightmove.co.uk/dir/1k/567/47436332/567_KLG140240_IMG_00_0001_max_656x437.JPG(,)http://www.tudorhouse.biz/photos/beach.jpg(,)http://i.dailymail.co.uk/i/pix/2011/06/23/article-0-013150190000044D-11_468x293.jpg(,)http://i.dailymail.co.uk/i/pix/2010/09/27/article-1315496-0B5DD785000005DC-539_468x286.jpg(,)http://i.dailymail.co.uk/i/pix/2010/09/27/article-1315496-006E797F00000258-123_468x286.jpg(,)http://i.dailymail.co.uk/i/pix/2011/06/23/article-0-04AF8E770000044D-536_468x286.jpg
(,)http://d3mcbia3evjswv.cloudfront.net/styles/gallery_large/s3/files/bognor-arial.jpg%3Fitok%3DN5KvQ6AB(,)http://s0.geograph.org.uk/geophotos/02/39/56/2395626_2c16247c.jpg(,)http://cache2.asset-cache.net/gc/521651045-the-old-pier-bognor-regis-west-sussex-gettyimages.jpg%3Fv%3D1%26c%3DIWSAsset%26k%3D2%26d%3D%252FrErWAPaYzQClnXm6Vm6b%252BRdWBPF%252FNfxMe0YHj7y%252F82AheANTreXV3haGcFBBwEU(,)http://cache1.asset-cache.net/gc/140331288-beach-bognor-regis-west-sussex-england-gettyimages.jpg%3Fv%3D1%26c%3DIWSAsset%26k%3D2%26d%3DZblgBuFYFvD%252FYz6i2AiI3cTlG3ImlfXj5%252FAV1x%252BMhRI9xaxM%252FnCwaEYVY3L0x6bv(,)http://cache1.asset-cache.net/gc/139801949-bognor-regis-pier-britain-uk-gettyimages.jpg%3Fv%3D1%26c%3DIWSAsset%26k%3D2%26d%3DsjcjErvLMmtPghphjq20GDwhbGsvA89PxkPvuU%252FWnMvss7QmmTXSkz95pZ2cC4tZ(,)http://cache3.asset-cache.net/gc/139801950-bognor-regis-beach-gettyimages.jpg%3Fv%3D1%26c%3DIWSAsset%26k%3D2%26d%3DQltOf%252BSL8UyBOtfwLvEjfN%252FAJ%252BX6xEoUvbRd269Tcu5raap0tMkcIuI5v874dpfu(,)http://cache2.asset-cache.net/gc/139801948-bognor-regis-pier-britain-uk-gettyimages.jpg%3Fv%3D1%26c%3DIWSAsset%26k%3D2%26d%3DnGJCPuow0a1JDBJJOCTWm0NJUXIKu%252FY2uBcPu3hoxx4uJ1qlE9oINGFnNUMv6Hhb(,)http://cache2.asset-cache.net/gc/133658513-view-from-the-launch-pad-with-stop-sign-gettyimages.jpg%3Fv%3D1%26c%3DIWSAsset%26k%3D2%26d%3D9S8yhgrgntiXeYaxneHXYJXkp%252B6rlYVcOPH855Hgv1FvBkkHsTyQPtXgzLjWGFyFPlWbrm5vudVwR0q6YHXjZw%253D%253D(,)http://cache3.asset-cache.net/gc/130123857-exteriors-of-ocean-hotel-butlins-bognor-gettyimages.jpg%3Fv%3D1%26c%3DIWSAsset%26k%3D2%26d%3DH3uDzKsDvctf8Zg1bLNC6%252ByoCPKLAflYYfg3t%252Fm86f%252FxqwwPFMHKCt5KfeCZ6Si5(,)http://cache2.asset-cache.net/gc/126351627-fishing-boats-surrounded-by-nets-and-gettyimages.jpg%3Fv%3D1%26c%3DIWSAsset%26k%3D2%26d%3D19QwqkcXh0RcuFuJ53FK8exqC8aBnpldT1HLPec%252BOqZPpBLANYL71rG%252FYFeRZP6SYDENuCNnzU2xK2CYx1lGtg%253D%253D(,)http://cache1.asset-cache.net/gc/123512103-the-pier-at-bognor-regis-england-gettyimages.jpg%3Fv%3D1%26c%3DIWSAsset%26k%3D2%26d%3Dtdx02%252F6aB4f71K7bOARI8jEtoM1vu6J95VOMuLSM8SP9BsgE62PnIE0SUX795jNH
(,)http://www.bognorregisbeach.co.uk/sites/default/files/night-pier.jpg(,)http://media-cdn.tripadvisor.com/media/photo-s/01/18/8d/19/bognor-reis-at-low-tide.jpg(,)http://www.bognorregisbeach.co.uk/sites/default/files/styles/flexslider_full/public/infoimages/bognor-beach.jpg%3Fitok%3DVONAuqKt(,)http://www.bognor-regis.org/LocalLinks/ll_attractions_htm_files/4539.jpg(,)http://media-cdn.tripadvisor.com/media/photo-s/02/e6/28/0c/picturedrome-cinema.jpg(,)http://www.bognorregisbeach.co.uk/sites/default/files/styles/flexslider_full/public/infoimages/bognor-pier-west.jpg%3Fitok%3Dj7NqLwSe(,)http://www.bognorregisbeach.co.uk/sites/default/files/styles/flexslider_full/public/infoimages/bognor_sunset_16-11-2010.jpg%3Fitok%3DxBhqbexV(,)http://media-cdn.tripadvisor.com/media/photo-s/01/6f/eb/54/bognor-regis.jpg(,)http://upload.wikimedia.org/wikipedia/commons/a/a5/Skyline_Pavilion,_Butlin%27s_-_geograph.org.uk_-_654800.jpg(,)http://i.dailymail.co.uk/i/pix/2012/03/19/article-2117094-123CF40C000005DC-855_468x286.jpg(,)http://www.ukcoastguide.co.uk/Brightonbeach1.jpg(,)http://www.westsussex.info/sussexpictures/bognor-seafront.gif(,)http://www.hallhunter.co.uk/Images/Groves19.10.10/bognor%2520regisRes.jpg(,)http://www.ukcoastguide.co.uk/Bognor_regis_beach.jpg(,)http://www.coastalconnect.co.uk/images/bognorregis.jpg