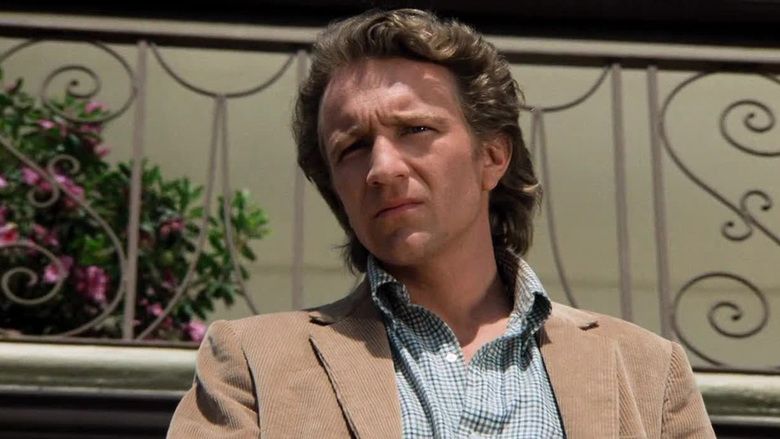 Jake Scully (Craig Wasson) is a struggling actor who has lost his role as a vampire in a low-budget horror movie after his claustrophobia thwarts shooting. After returning home to discover his girlfriend (Barbara Crampton) cheating on him, he splits and is left without a place to stay (the residence belongs to her). At a method acting class he meets Sam (Gregg Henry) who closely monitors Scully's revelation of his fears and the childhood cause of his claustrophobia. They go to a bar where Scully is offered a place to stay; Sam's rich friend has gone on a trip to Europe and needs a house-sitter for his ultra-modern home in the Hollywood Hills.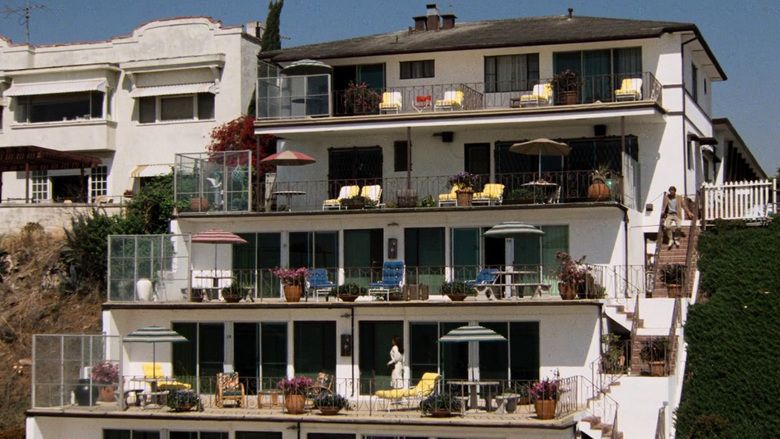 During the tour of the house with Scully, Sam is especially enthusiastic about showing Scully one feature: a telescope, and through it a female neighbor, Gloria Revelle (Deborah Shelton), who erotically dances at a specific time each night. Sam has even set up the scope and Scully voyeuristically watches Gloria at night. One night he sees Gloria being abused by a man who appears to be her boyfriend. When she goes shopping the next day, Scully decides to follow her. Gloria makes calls to an unknown person promising to meet them. Scully also notices a disfigured "Indian," a man he had noticed was watching Gloria a few days prior. Scully follows her to a seaside motel where apparently Gloria has been stood up by the person she was there to meet. On the beach the Indian suddenly snatches her purse. Scully tries to pursue him but in a nearby tunnel his claustrophobia restrains him and Gloria walks him out of it. They begin to impulsively and passionately kiss before she retreats. That night Scully is again watching through the telescope when the Indian returns. The man is seen breaking into Gloria's home. Scully races to save her but is attacked by Gloria's vicious dog. Gloria is brutally murdered by the Indian with a huge handheld drill.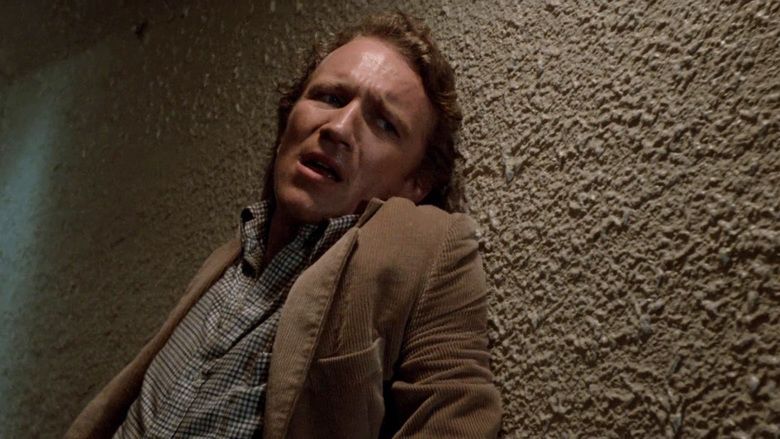 Scully is then left to alert the police, who assume it was simply a fumbled robbery. Detective McLean (Guy Boyd), however, becomes suspicious of him after finding a pair of Gloria's panties in his pocket. Although McLean doesn't arrest him, he coldly tells Scully that his voyeuristic behavior, as well as not alerting the police sooner, is what helped cause Gloria's murder. Unable to sleep, Scully watches a pornography channel on television when he observes that the actress on screen, Holly Body (Melanie Griffith), dances in exactly the same sensual way that he saw Gloria dance. Now suspicious of Holly, he pretends to be a porn producer hiring for a new film so that he can meet Holly. In the process, he even ends up acting in a hardcore film himself.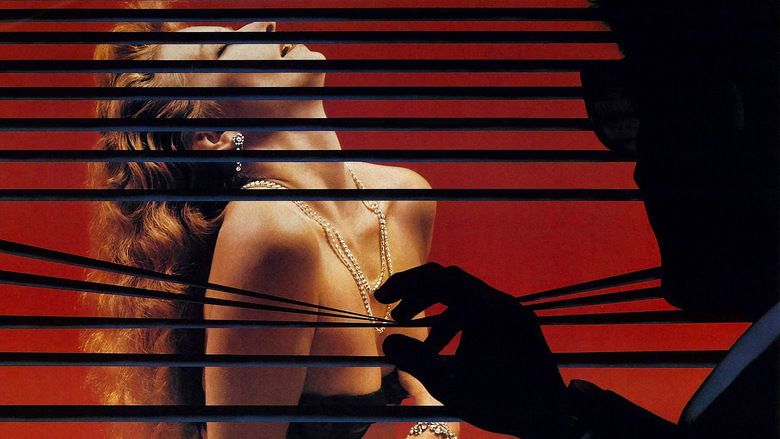 During his talk with Holly at the house, Scully learns she was hired by Sam to impersonate Gloria each night, dancing in the window, with Sam knowing Scully would watch her and later witness the real Gloria's murder. Holly is offended at the suggestion she was involved in a killing. After storming out, she is picked up by the Indian who knocks her unconscious and drives her away. Scully follows them to an aqueduct where the Indian is digging a grave. They fight, at which time he discovers that the Indian is actually Sam in heavy make-up. Scully was a scapegoat providing Sam, who was Gloria's abusive boyfriend, with an alibi during the murder. Scully is overpowered and is thrown into the grave. However, he overcomes his fear and climbs out as Sam is accidentally knocked into the aqueduct by his own dog, not Gloria's, where both perish.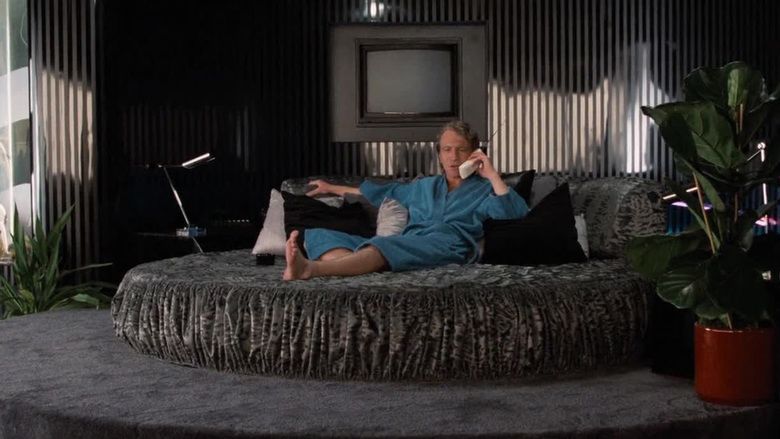 During the end credits, Scully is shown having been recast in his previous role as a vampire. Holly is there watching, as an actress doing a nude scene is then replaced by a body double.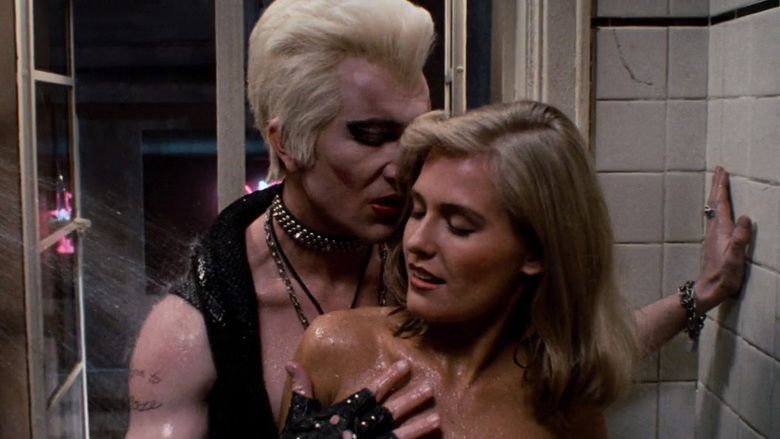 Director Brian De Palma originally considered Annette Haven to play the lead female role that eventually went to Griffith. Before filming he commented, "I'm already thinking of casting. I don't know if there're any good young porno stars out here, but the older ones - Annette Haven, Seka - some of them can really act. And Annette Haven has a terrific body."
Slavitza Jovan, who appeared as Gozer the Gozerian in Ghostbusters the same year, 1984, briefly appears as a saleslady.
Actor Rob Paulsen, known for voicing the Teenage Mutant Ninja Turtles appears in the film as a cameraman.
Body Double contains a film within a film sequence in which pop band Frankie Goes to Hollywood performs their song "Relax" on the set of a porn film, and in which scream queen Brinke Stevens, and adult actresses Cara Lott and Annette Haven appear.
The film was shot in the Los Angeles area and includes such locations as Tail o' the Pup, the Beverly Center, Barney's Beanery, the Farmer's Market, the Rodeo Collection mall on Rodeo Drive, the Spruce Goose dome in Long Beach, the Hollywood Tower and adjacent Hollywood Freeway, Tower Records, and the Chemosphere.
The movie was largely dismissed by some critics upon release and even denounced outright by others.
However, Roger Ebert praised the movie giving it three and a half out of four stars. The film developed a cult following, perhaps due to its directorial and aesthetic indulgences, its early 1980s new wave soundtrack, and the use of iconic Los Angeles locations.
Review aggregator Rotten Tomatoes reports that 77% of critics have given the film a positive review based on 30 reviews, with an average rating of 6.6/10.
The movie's trailer won a Clio Award in 1984.
Body Double is referenced repeatedly throughout the Bret Easton Ellis novel American Psycho as the favorite film of the protagonist serial killer Patrick Bateman. He mentions that he has seen the film 37 times and rents the tape of it from a video store several times in the story. He also repeats scenes from the film to the reader or to other characters.
Body Double was remade in 1993 in India as Pehla Nasha. The film was directed by Ashutosh Gowariker in his directorial debut. Deepak Tijori plays the lead role alongside Pooja Bhatt, Raveena Tandon and Paresh Rawal.