Residence

Kampala, Uganda




Years active

2000 – present




Education

Makerere University




Nationality

Ugandan




Name

Bobi Wine




Home town

Kanoni




Ethnicity

Muganda




Role

Musician




Siblings

Eddy Yawe, Mikie Wine




Citizenship

Uganda




Spouse

Barbie Itungo Kyagulanyi







Born

12 February 1982 (age 33) (

1982-02-12

)

Uganda




Occupation

Musician, entrepreneur, entertainer, philanthropist




Children

Shadraq Shilling Mbogo Kyagulanyi




Similar People

Bebe Cool, Chameleone, Eddy Kenzo, Juliana Kanyomozi, Rema Namakula




Profiles




Facebook
UGANDA ZUKUKA BY HE.BOBI WINE & NUBIAN LI
Robert Kyagulanyi Ssentamu also known as Bobi Wine, is a Ugandan politician, businessman, entrepreneur, philanthropist and musician, better known by the stage name Bobi Wine. Effective 11 July 2017, he serves as the member of parliament representing Kyaddondo East constituency in Wakiso District, in Uganda's Central Region.
Contents
Background and education
He was born on 12 February 1982, in what was then Mpigi District, but is now Gomba District. He grew up in the Kamwookya slum in the northeast part of Kampala, Uganda's capital city.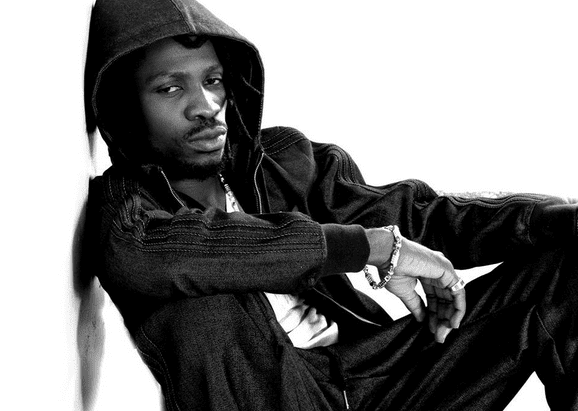 He was baptized Robert Kyagulanyi in the Roman Catholic Church. He attended Makerere University in Kampala, where he studied misic dance and drama, graduating with a Bachelor of Arts.
Discography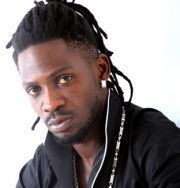 Wine started making music in the early 2000s. His first singles were Akagoma, Funtula, and Sunda (featuring Ziggy D), which brought Wine into the limelight. He was the President of the group Fire Base Crew. When that group disbanded he started a new group of which he is the president: "Ghetto Republic of Uganja".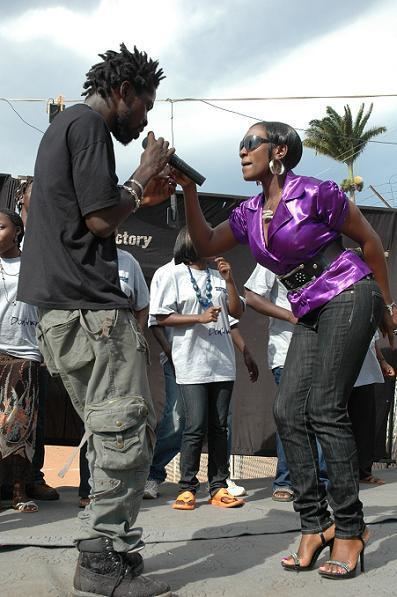 In 2008, the Uganda Professional Boxing Commission (UPBC) gave him a professional boxing license.
Filmography
Wine is also a movie actor, mainly starring in local movies commonly known as Binayuganda. In 2010, Bobi Wine was cast in Cleopatra Koheirwe's drama film Yogera and in a lead role in a Twaweza supported film Situka with Hellen Lukoma in 2015.
Politics
In April 2017, he announced his candidacy for parliament in an upcoming by-election for the Kyaddondo East Constituency. His house to house walk campaign attracted a lot of attention both in Uganda and abroad. He won that contest by a wide margin, beating two seasoned candidates: Sitenda Sebalu of the ruling National Resistance Movement party and Apollo Kantinti of the main opposition Forum for Democratic Change.
Humanitarian work
Wine's lyrics often advocate for ghetto-residents in Uganda. He has supported several practical projects to improve conditions for the poor.
In 2012, he started a campaign to promote more regular cleaning in hospitals, sanitization, garbage management and hand washing to prevent disease. A YouTube video from September 2012 shows Bobi Wine joining Kampala mayor Erias Lukwago in cleaning up Kamwookya, the slum neighborhood where Bobi grew up.
Also in 2012, Bobi donated funds to build pit latrines and construct a drainage channel in Kisenyi II, a Kampala slum that the New Vision, a major English language daily newspaper, described as being "characterized by filth, crowded shanty structures, poor sanitation and lack of basic social facilities." The newspaper quoted Wine as explaining "I am doing this because these are my people, and no matter where I go, this will always be home."
He has also campaigned for malaria prevention, with donations to Nakasongola Health Centre, and reference to the disease in his songs.
He visited the Bundibugyo Refugee Camp in Bundibugyo District in August 2013, along with representatives from Save the Children, UNHCR, and the Red Cross to deliver funds and supplies.
The same year, Wine was appointed Parenting Ambassador by Twaweza, a NGO that focuses on education and citizen engagement in East Africa; his message in this partnership was to promote responsible parenting among his Ugandan fans. "Education is what will ultimately change the course of our country and as an artiste and a father, I believe we can all make a difference in our children's learning," he said.
In 2014, Wine was appointed a Save the Children Ambassador for their EVERY ONE Campaign, and joined a team of 14 Ugandan artists who recorded a special song and video about maternal and child health. Other leading Uganda artists in the video included Jose Chameleone, and Radio and Weasel, who make up the Goodlyfe Crew.
Bobi and his wife Barbara Itungo Kyagulanyi, traveled to hospitals throughout Uganda – including Nakaseke Hospital, meeting with midwives and health workers, to popularize the campaign. Save the Children also took Wine to other regions with the EVERY ONE Campaign, including a refugee camp for South Sudanese.
Controversies
Wine is often outspoken about political and social issues in Uganda, and has, as a result, provoked controversy. Wine has a long-standing competition / animosity toward fellow Ugandan musician Bebe Cool, who has sung in support of long-time Ugandan President Museveni and his ruling NRM party; while Wine has supported opposition interests.
In 2015 Bobi, who is also known as "Omubanda Wa Kabaka" for his devotion to the Kabaka (King of Buganda), publicly defended the kingdom's fundraising efforts, when they were harshly criticized by outspoken Sheikh Muzaata, stirring up a war of words.
When the only radiotherapy machine in Uganda broke down in April 2016, Bobi Wine took a leading position in widespread public anger at the slow official response, and posted a critique of the government's handling of public health care, challenging the country's leaders to make better use of citizens' taxes.
In July 2014, it was announced that Wine was to perform in the United Kingdom, at The Drum Arts Centre in Birmingham and the Troxy in London. This led to calls for a ban because of his lyrics expressing opinions against homosexuality. Both venues subsequently cancelled Wine's appearances.
In a May 2016 Twitter exchange with ULC Monastery LGBTI, an American Christian group that promotes tolerance toward the LGBT community, Wine acknowledged that he has moved away from his previous public comments about homosexuality.
Throughout Uganda's election period in 2015 and 2016, Wine refocused his messages to call for tolerance of different views. Wine's public calls for calm activism during the 2016 election - with songs such as Dembe - provoked mixed reactions, from different political interests in Uganda. The Ugandan Communications Commission denied, during the election period, that it had banned Dembe from Uganda radio. Three months after the election, the U.S. Ambassador to Uganda invited Wine to a formal embassy event, and commented that he was a positive influence for local youth.
Following the 2016 election, Bobi released the song "Situka," which challenges Ugandans to do something about corruption and injustice in their country. The song opens with the lines: "When the going gets tough, the tough must get going, especially when our Leaders have become Misleaders and Mentors have become Tormentors. When freedom of expression is met with suppression and oppression." A fan video for the song shows news footage of public protests and arrests of demonstrators and journalists.
When the Ugandan government turned off social media during the 2016 election, Wine used VPN to post about his defiance to the communications shut down on his Facebook page, while also pointing out that the government continued to use social media during the shut-down they initiated. Bobi Wine was later chosen as a panelist to speak about freedom of expression on World Press Freedom Day in Kampala in May 2016. In March 2016, his fans were surprised to hear him defend the right of his artistic rivals to express views that Wine himself does not support.
Personal life
Wine met his wife while he was at Makerere University and she was a S6 student at Bweranyangi Girls' Senior Secondary School. Their wedding took place in August 2011. They have four children together: Solomon Kampala Nyanzi, Shalom Namagembe, Shadraq Shilling Mbogo, and the one born in August 2015. In 2013, after having shown a good example caring for his children on his Ghetto President Reality TV Show, he was appointed parenting ambassador by Twaweza.
At his home in Magere Village, Wakiso District, Wine raises his children away from the media glare. He said to The Daily Monitor about his home life, "I have this big garden at home and I always ensure we go together to dig and get food, whenever we can. I do that because I want them to learn to live an ordinary life, not as a celebrity's children." In a 2015 interview, Wine's wife Barbie spoke of his canceling work trips to take care of their children during her fourth pregnancy when she suffered from severe morning sickness.
Wine lost his father, whom he credited with influencing him to be a good parent, on 10 February 2015. The vigil and burial attracted hundreds of mourners, including government officials and other celebrities.
One month later, he released the song "Paradiso," which had the message of valuing your parents while they are still alive.
Awards
Bobi Wine has won awards at the prestigious HiPipo Music Awards (HMA) and Pearl Of Africa Music Awards.
Won:
2005 Pearl of Africa Music Awards - Song of the Year ("Mama Mbiire" with Juliana Kanyomozi) PAM Awards: 2005 Winners
2006 Pearl of Africa Music Awards - Artiste of the Year & Best Afro Beat Single ("Bada")Ugandaonline.net: PAM Awards 2006 Winners
2007 Pearl of Africa Music Awards - Best Afro-Beat Artiste/Group Best Afro-Beat Single ("Kiwani") Museke: Pearl of Africa Music (PAM) awards 2007 winners - Uganda
2008 Pearl of Africa Music Awards - Best Afro-Beat Artiste/Group Museke: Pearl of Africa Music (PAM) awards 2008 winners - Uganda
2013 HiPipo Music Awards - Best Afrobeat Song ("Jennifer")
Nominated:
2006 Tanzania Music Awards - Best East African Album ("Mama Mbiire").Tanzania Music Awards - Nominees 2006
2007 Kisima Music Awards - Best Song Uganda ("Bada") Kisima Awards nominees 2007
2009 MTV Africa Music Awards - Best Video ("Little Things You Do" with Wahu) Museke: MTV Africa Music Awards (MAMAs) 2009 nominees.
2013 HiPipo Music Awards - Best Dancehall/Ragga Song ("By Far")
References
Robert Kyagulanyi Ssentamu Wikipedia
(Text) CC BY-SA