An international co-production between the United States, Germany, Romania, and the United Kingdom, Blood & Chocolate was both a commercial and critical failure.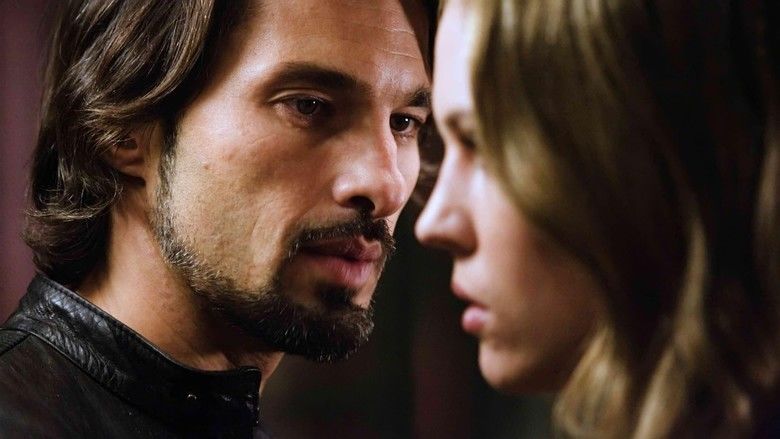 Vivian (Agnes Bruckner) is a nineteen-year-old werewolf born in Bucharest, Romania to American parents who then moved back to America. When Vivian was nine years old, her parents and two siblings were killed by two hunters who then proceeded to burn down their house. She then moved back to Bucharest to live with her aunt Astrid (Katja Riemann), who was the mate of the pack's leader, Gabriel (Olivier Martinez) at that time. To Astrid's distress, Gabriel left her after seven years in accordance with pack law to choose a new mate. The culmination of another seven years is only a few months away and Gabriel wants the reluctant Vivian as his.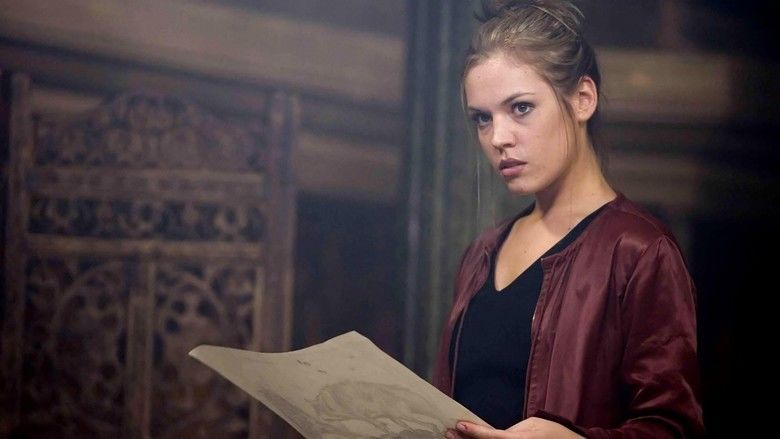 This is not, however, what she wants. She begins a romance with a graphic novelist Aiden (Hugh Dancy) who is researching for his latest book. Though he is human, he knows much about her kind, the Loups-Garoux (werewolves). Their romance is closely watched by her cousin Rafe (Bryan Dick) and his friends Ulf (Chris Geere), Gregor (Tom Harper), Finn (John Kerr), and Willem (Jack Wilson), together known as The Five. Believing that she is telling him all their secrets- as seen by a drawing he did of her and wolves because he knew her as "The Wolf Girl"- and may grow to be a danger to their pack, Rafe tells Gabriel of them. Gabriel then tells Rafe that Aiden must leave or he must be dealt with.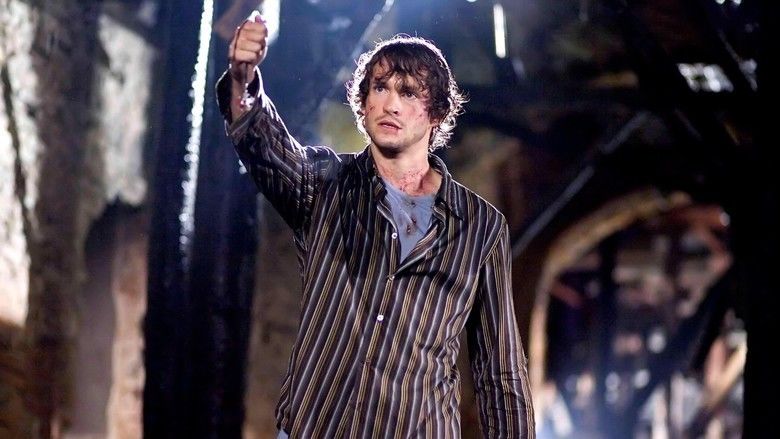 Rafe lures Aiden to an abandoned church with the ruse that Vivian wanting to reconnect and attempts to scare him away. When this doesn't work, Rafe attacks and underestimates Aiden who defends himself and forces him back into a table where he cuts himself. Aiden, who did not know prior what Vivian and her friends were, sees the golden glow of the Loups-Garoux and realizes what he's been dating. The two fight, with Aiden attacking Rafe with a silver pendant and Rafe turning to a wolf, until Aiden eventually gains the upper hand and sends both over the rail, killing Rafe.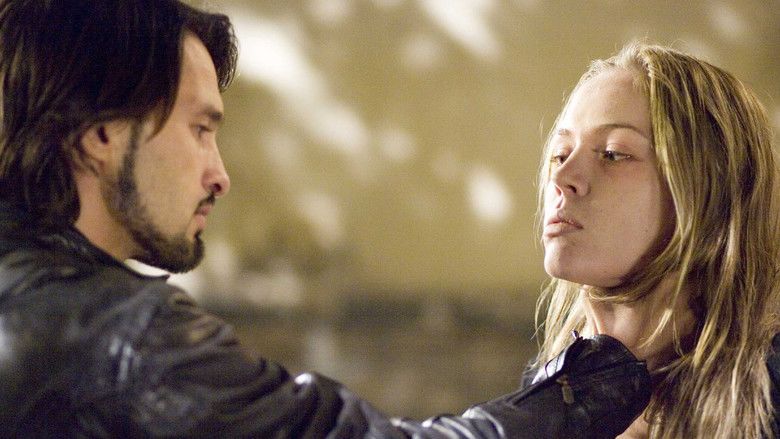 Afterwards, Aiden confronts Vivian about what she is, tempting her with his blood. She does not give in but is hurt that Aiden would think she was such a monster. Not long after, Aiden is captured by the pack to answer for killing Rafe, Gabriel's son. He is made to run through the forest while being chased by the pack. If the pack catches him, he dies. If he makes it to the river and crosses it, he lives. Vivian is scared for him and changes into her wolf form, a white wolf, to save him from the rest of the pack. Aiden makes it to the river by confusing the pack, using his blood to spread his scent and make it harder for the pack to track him. Gabriel, however, is angry that Aiden made it to the river and attempts to follow him anyway, to kill him. Vivian helps to protect Aiden by throwing Gabriel off. Aiden, not realizing that the white wolf is Vivian, strikes her with a silver knife causing her to slowly die unless she gets an antidote.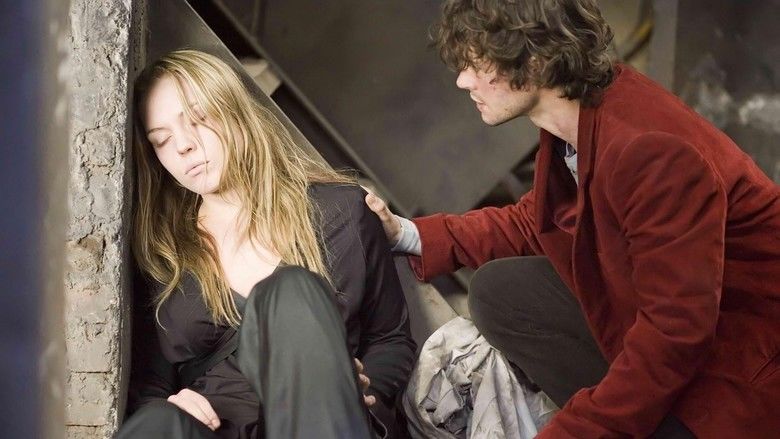 After hiding from the pack, Aiden and Vivian find the pharmacist who has the antidote for the silver poisoning and steals it from him, but not before he calls the rest of the pack. After being chased, Vivian tells Aiden to save himself and is captured by the pack. She is held in a cage and taunted by the rest of the five while Gabriel attempts to curve her to his way of thinking. Aiden comes to Vivian's rescue and in the end Vivian has to kill Gabriel.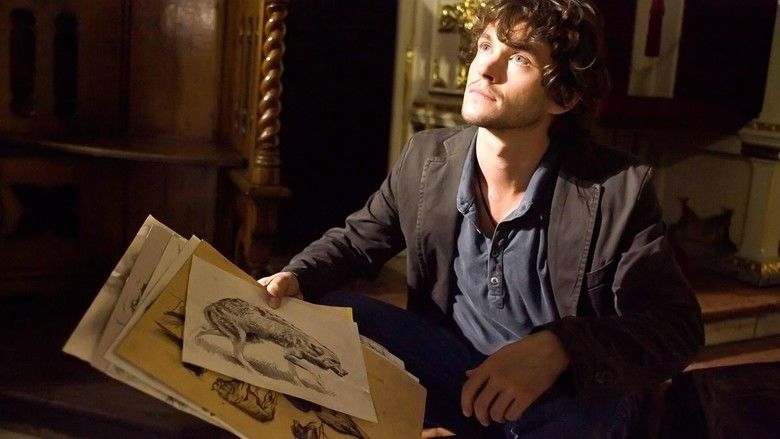 Aiden and Vivian go towards the age of hope. Driving past other Loups-Garous, the wolves are shown to bare their necks in respect to Vivian and Aiden, showing Vivian to possibly be the new leader of the pack.
Since 1997, five directors were in talks to film Blood and Chocolate, namely Larry Williams and his wife Leslie Libman, Po-Chih Leong, Sanji Senaka, and Rupert Wainwright, before Katja von Garnier finally signed in January 2005 to direct the film. The book was originally adapted into a script by Christopher Landon, whose father Michael Landon had a leading role in the film I Was a Teenage Werewolf (1957).
Author Annette Curtis Klause was not kept up to date by the producers of the film. She had to find the information about the filming on the Web.
Principal photography was set in Bucharest historic part of the city and at MediaPro Studios in Buftea. However, as many of the American films based in Bucharest, the film failed to be accurate in presenting the real places in city, for example the Piata Romana (Romana Square) is actually the Curtea Veche yard (Old Court, a destroyed old palace), or Biserica Silvestru (Silvestru Church, in downtown Bucharest) is actually a church in Stirbey Palace, Buftea, a few tens of kilometres west of Bucharest.
The film's score was composed by Reinhold Heil and Johnny Klimek. The soundtrack consists of fifteen songs, none of which are featured in the film.
Songs featured in the film
"Garab" - Rachid Taha
"Let Yourself Go Wild" - Jasmin Tabatabai
"Velvet Hills" - Katja Riemann
"You Know the Truth" - Aurah
"Cash Machine" - Hard-Fi
"Amor Fati" - Aurah
"Silence Summons You" - The Sofa Club
"Eu Te Iubesc Prea Mult" - Nicolae Guta
"Stand My Ground" - Within Temptation
The original novel Annette Curtis Klause's 1997 young adult novel of the same name has significant differences from the plot and character's portrayed in the film. Often drawing criticism that the film should have changed its production name as nothing was retained from Klause's novel other than character names.
In the film Vivian and Aiden are portrayed as older and meet under different circumstances, originally they were both attending the same high school and she seeks him out after reading a poem he wrote about werewolves. In the events of the novel the pair start to date despite the disapproval that Vivian receives from her mother and the pack. When she eventually reveals what she is to Aiden he rejects her fearfully and later tries to kill Vivian with a silver bullet believing her to be a murderer.
Additionally Gabriel in the film is portrayed as an aggressive antagonist ruling by force and fear, originally in the novel he is a new addition to the pack and wins his mantle of leadership in the Ordeal according to the Old Way. The relationship between Gabriel and Vivian in the novel is much more complex and vastly different than the relationship depicted in the film. Originally Gabriel is interested in Vivian before he becomes alpha and Vivian unintentionally declares herself his mate and equal when she defends her mother from Astrid during the ritual of the Bitches Dance (the counterpart to the Ordeal by which Gabriel becomes alpha). Afterwords Vivian declares she does not want to be alpha and continually rejects Gabriel who despite this continually helps Vivian as she deals with her relationship with Aiden and it's eventual fallout - comforting her on multiple occasions. When he comes to save Vivian from Astrid, Rafe and Aiden he originally meant to spare the human boy out of love for Vivian but when Vivian takes a bullet meant to kill Gabriel, he threatens Aiden with death if he comes back after any of them or spills the pack secret to other humans. The novel ends with Gabriel and Vivian sharing a kiss and a run in their wolf forms, Vivian embraces her place as alpha female alongside Gabriel and her place as his mate.
The film depicts the nature of the Loups-Garoux very differently. The film portrays the pack as blood thirsty and vengeful towards humans, seen hunting them down for sport on every full moon. In the film Aiden is subject to this event due to his relationship to Vivian, whereas in the novel none of this occurs. The pack is also depicted of having a tradition where the alpha male takes a new mate every seven years, and Gabriel chooses Vivian to be his next mate after Astrid - again none of this occurs in the novel. Instead an alpha male and female is decided by the Ordeal and The Bitches Dance respectively, however it is hinted that if a male is mated when he competes and wins in the Ordeal his mate will be alpha female and no Dance will occur.
It also omits their ability to maintain hybrid forms where they have both features of wolf and human. This is an important aspect as at the end of the conflict with Aiden, Vivian becomes stuck in this form until Gabriel comforts her and helps her overcome her fear and heartache and achieve the ability to shift once again.
The general plot of the book is completely different than what occurs in the film. Vivian's background story is changed entirely, as well as the fate of her family. Also at the start of the film Astrid is shown as Gabriel's current mate and wife, they share a son - Rafe. In the book Astrid is not alpha female at any point, she does try and gain the romantic interest of Gabriel and also attacks Esme in the Bitches Dance to win the right to be Gabriel's mate but is defeated by Vivian instead. Astrid is the main antagonist in the novel who seeks revenge on Vivian for winning the Dance and becoming Gabriel's mate, she seduces Rafe and gains his help in setting up Vivian to believe she had murdered a couple of humans during blackout episodes. None of this plot appears in the film and instead is recycled as the whole pack ritualistically hunting humans.
Blood & Chocolate opened on January 26, 2007 in 1,200 theaters and earned $2,074,300 in its opening weekend, ranking number 16 in the domestic box office. By the end of its run, a little over two months later, the film had grossed $3,526,847 domestically and $2,784,270 overseas for a worldwide total of $6,311,117.
The film was panned by critics. On review aggregator website Rotten Tomatoes, the film has an 11% rating based on 63 reviews. On Metacritic, the film has a 33 out of 100 rating from 16 critics, indicating "generally unfavorable reviews".