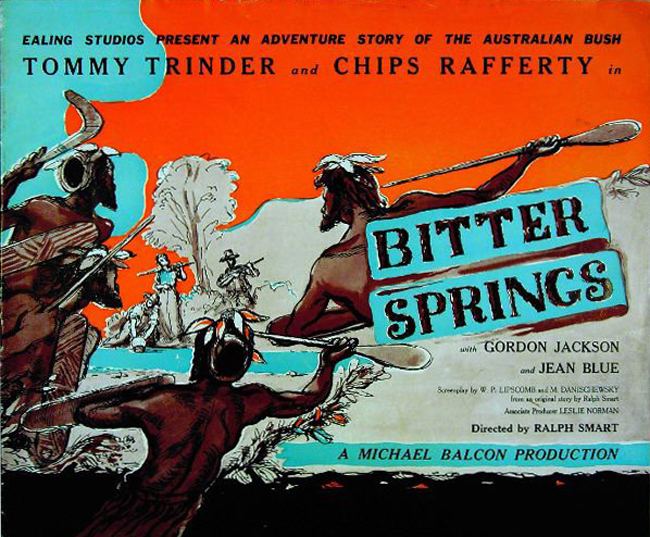 In the early 1900s, Wally King travels 600 miles to outback South Australia to occupy land he has leased from the government. He is accompanied by his wife Ma, children Emma and John, and friends Tommy and Mac. Despite warnings from a local trooper, the bigoted King clashes with an Aboriginal tribe who depend on water located on what has become the family's property.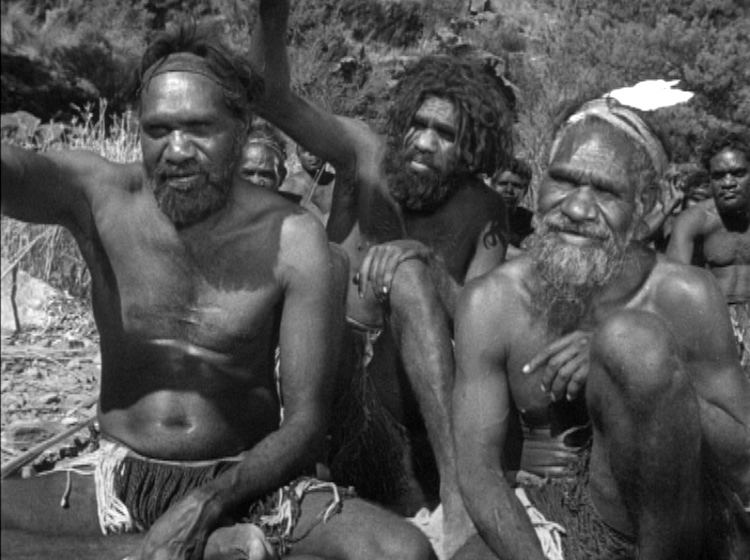 Relations with the local Aboriginal people deteriorate to the point where John King is speared. The Kings are in danger of being killed by a raiding party but they are rescued by the trooper and his men. A compromise is reached where the Kings agree to work with the Aboriginal people running a sheep station.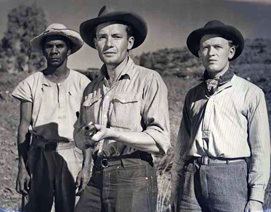 Tommy Trinder as Tommy
Chips Rafferty as Wally King
Gordon Jackson as Mac
Jean Blue as Ma King
Michael Pate as Trooper
Charles 'Bud' Tingwell as John King
Nonnie Piper as Emma King
Nicky Yardley as Charlie
Henry Murdoch as Blackjack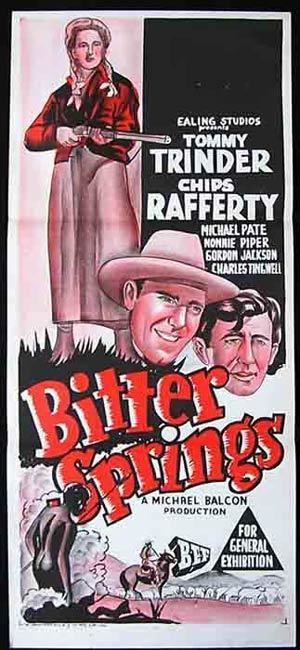 The film was the idea of Ralph Smart and roughly based on an apparently true story. This was the third movie Ealing Studios made in Australia following the success of The Overlanders (1946). It was originally announced as a comedy starring Rafferty and Trinder, and was meant to be followed by a version of Robbery Under Arms.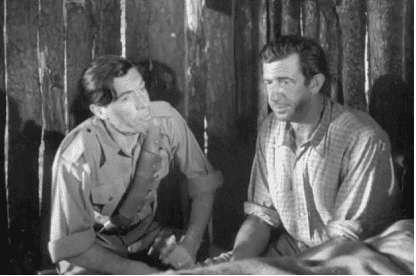 Tommy Trinder's part was created especially for him to ensure the movie had some comic relief. Nick Yardley had previously appeared in Ralph Smart's Bush Christmas. Nonnie Piper was a 19-year-old model.
The original script ended with the massacre of Aboriginal people at the hands of the white settlers, but this was changed at the insistence of Ealing Studios.
Ralph Smart scouted around Australia for locations and at one stage it seemed that the film would be made in Murgon, Queensland but eventually it was decided to make it in South Australia.
Writer Dave Moore flew out to Australia to help with the script.
Filming started in May 1949. Location shooting was completed in November, nearly two months behind schedule due to rain delays, and was followed by two weeks at Pagewood Studios in Sydney.
130 Aboriginal people were used as extras. They had nowhere to stay when they arrived due to an administrative oversight and their treatment on set was criticised. Ealing wanted to pay Aboriginal actor Henry Murdoch the same as white actors but the Department of Native Affairs refused, only granting him a regular allowance.
During filming a man went around Adelaide pretending to be a talent scout for the film offering women the chance to appear in it.
Leslie Norman is credited as associate producer. He later recalled "I went out [to Australia] as a sort of hatchet man. It was a shame, but that film was awkward, a bit stiff and staid."
The film had its world premiere in Adelaide, which was attended by Don Bradman. Although reviews were generally respectful the film was a box office disappointment on release and Ealing abandoned its plans to make further movies in Australia. It sold off Pagewood Studios in 1952.