Bryan Williams (born February 15, 1969), known by his stage names Birdman or Baby, is an American rapper, record executive and entrepreneur. He is the co-founder of Cash Money Records and one half of the duo Big Tymers. Along with his releases with Big Tymers and for his solo career, Birdman recorded a collaboration album and numerous tracks with Lil Wayne. Birdman has also made his name by contributing to the making of YMCMB (Young Money Cash Money Billionaires). According to Forbes, he has an estimated net worth of $160 million in 2014.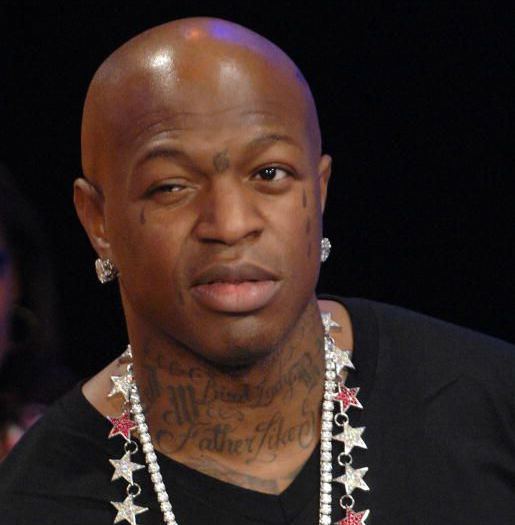 In 1997 to 2002, he joined producer and DJ Mannie Fresh to form the duo Big Tymers. Big Tymers debuted in 1998 with the album How Ya Luv That? and went on to release I Got That Work in 2000 and Hood Rich in 2002. I Got That Work had the hit singles "Get Your Roll On" and "#1 Stunna"; Hood Rich had "Still Fly", which was nominated for a Grammy, and "Oh Yeah!" Big Money Heavyweight followed in 2003; the group disbanded in 2004. His son Bryan Williams Jr was born in February 26, 1997; his daughter Bria Williams in March 4, 1998. After his group Big Tymers broke up he changed his name from "Baby" to "Birdman".
Lil Wayne and Birdman released an album titled Like Father, Like Son. It was certified gold and spawned three singles, including "Stuntin' Like My Daddy" and "Leather So Soft". He was also featured on the remixes of the best-selling rap singles "We Fly High" by Jim Jones and "Make It Rain" by Fat Joe. In 2007 Birdman released his fourth studio album, 5 * Stunna. The first single, "Pop Bottles", featuring Lil Wayne, was a hit, as was the second single "100 Million", featuring Young Jeezy, Rick Ross and Lil Wayne. The third single, featuring Lil Wayne, titled "I Run This", was a hit as well. Birdman refers to Lil Wayne as his son, not biologically, but emotionally. He expressed his feelings for him in an interview in Tim Westwood's radio show, where he also addressed the photo of them kissing mouth to mouth.
Birdman's first single from his album Pricele$$ was "Always Strapped", featuring Lil Wayne, and the second "Written on Her", featuring British singer Jay Sean. "Southside", featuring Lil Wayne, is the third single. "Money to Blow" featuring Drake and Lil Wayne is the fourth single. "4 My Town (Play Ball)" featuring Drake and Lil Wayne is the fifth single. "Written on Her" also became Birdman's first UK release in December 2009.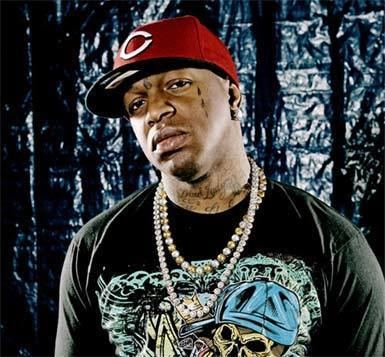 In 2010 he was going to release an album titled Priceless 2, a sequel to his previous album, but changed it to Bigga Than Life. The first promotional single was titled "Loyalty" and featured Lil Wayne and Tyga. Other collaborations will come from Rick Ross, Young Jeezy, Bun B and Drake. The album was scheduled to be released in early 2011. He released a music video for a possible future single, "My Jewel", which features Bun B and Young Jeezy. On November 22, 2010, he released the first official single, "Fire Flame", which features Lil Wayne. Around this time he changed the album's title to Bigga Than Life. Birdman released another single called "I Get Money" featuring T-Pain, Young Money artist Mack Maine and Lil Wayne. On September 13, 2011, Birdman released "Y.U. MAD", featuring Nicki Minaj and Lil Wayne. On May 22, 2012, he released "Born Stunna", featuring Rick Ross. The remix, featuring Lil Wayne and Nicki Minaj, was released July 10, 2012. The most recent single, "Shout Out" featuring Gudda Gudda and French Montana, was released October 16, 2012.
During 2008 it was announced Birdman was set to release an album with his long-time friend Rick Ross titled The H, but after that no information on the album was released. On May 16, 2013 Birdman and Rick Ross announced that The H would be released as a mixtape hosted by DJ Khaled on May 23, 2013. The project was recorded during a couple days in 2008. A new compilation album, entitled Rich Gang: Flashy Lifestyle, hosted by Birdman, is set to be released June 25, 2013. The album will feature appearances from the many members of Cash Money Records and Young Money Entertainment among others such as Meek Mill, French Montana and Future. A mixtape titled Rich Gang: Allstars was released for free download prior to the release of the album. This mixtape included singles from artists of Rich Gang, such as "Started From the Bottom" by Drake, "Bugatti" by Ace Hood featuring Rick Ross and Future, "Karate Chop" (Remix) by Future, "Love Me" by Lil Wayne featuring Drake and Future, "Freaks" by French Montana featuring Nicki Minaj, "Rich As Fuck" by Lil Wayne featuring 2 Chainz, and "Champions" by Kevin Rudolf featuring Fred Durst of Limp Bizkit, Birdman, and Lil Wayne.
His fifth studio album Bigga Than Life is scheduled to be released in 2015. In 2014, Birdman began promoting Atlanta-based rappers Young Thug and Rich Homie Quan. The two had already collaborated extensively with each other. Birdman released a single titled "Lifestyle" featuring Young Thug and Rich Homie Quan from a new Rich Gang album. He also released a second Rich Gang mixtape titled Rich Gang: Tha Tour Pt. 1 featuring new music from Young Thug and Rich Homie Quan. The mixtape featured no music from Young Money or Cash Money artists except Birdman himself, and instead had guest features from artists such as PeeWee Longway, Nipsey Hu$$le, Jacquees and Yung Ralph. Birdman, Young Thug, and Rich Homie Quan have a joint tour planned.
Forbes magazine estimated his personal fortune at US $125 million in 2012. In 2013 he was listed by Forbes.com as the fifth highest-earning star in hip hop, taking in $21 million in the year to September 2013.
In November 2007, Birdman was arrested in Kingsport, TN and charged with possession of nearly a pound of marijuana.
In October 2009, Birdman, Lil Wayne, Cash Money Records and various music distribution outlets were sued for copyright infringement by Thomas Marasciullo, who claims his voice was used without permission. Both rappers asked him to record some "Italian-styled spoken word recordings" in 2006. The lyrics were allegedly used on "Respect" and other tracks from the rappers' collaboration album Like Father, Like Son and Birdman's 5 * Stunna.
In early 2010, Birdman formed an oil and gas exploration company, Bronald Oil and Gas, LLC. The company was a joint venture founded by Birdman and his brother Slim, and the name was a combination of the brothers' first names, Bryan and Ronald. Evidence of the company's actual business operations was scant, limited mostly to a website and the appearance of a "pumpjack" tattoo on the side of Birdman's head. The website indicated that the company's strategy would be to first develop existing land holdings and seek out new oil and gas leases. In February 2010, Birdman told Ozone magazine that he had been in the oil business for "4 or 5 years" and was "making very good money off that".
However, by March 2010, Birdman had almost completely covered the pumpjack tattoo, which sparked speculation that the Bronald Oil project had stalled. An investigative report from Bloomberg revealed that official regulators in charge of oil and gas permits had never heard of Bronald. In addition, Bronald Oil and Gas' website which provided scant details on the venture had since late 2011 been no longer operational.
I Need a Bag of Dope (as B-32) (1993)
Birdman (2002)
Fast Money (2005)
5 * Stunna (2007)
Priceless (2009)
Rich Life (2015)
Collaboration albums
Like Father, Like Son (with Lil Wayne) (2006)
Rich Gang (with YMCMB) (2013)
Rich Gang 2 (with YMCMB) (2015)