Governor

Rick Snyder




Preceded by

Donald Albosta




Spouse

Cynthia Grebe (m. 1991)




Succeeded by

Michelle McManus




Role

Michigan Attorney General





Preceded by

Joanne Emmons




Name

Bill Schuette




Preceded by

Mike Cox




Succeeded by

Dave Camp




Political party

Republican Party






Office

Michigan Attorney General since 2011




Education

University of Aberdeen




Children

Billy Schuette, Heidi Schuette




People also search for

Cynthia Grebe, Amos Tuck, Billy Schuette, Heidi Schuette
Bill schuette r candidate for michigan attorney general
William Duncan "Bill" Schuette ( ; born October 13, 1953) is the 53rd and current Attorney General of Michigan. As of September 12, 2017, he is running to be the Governor of Michigan.
Contents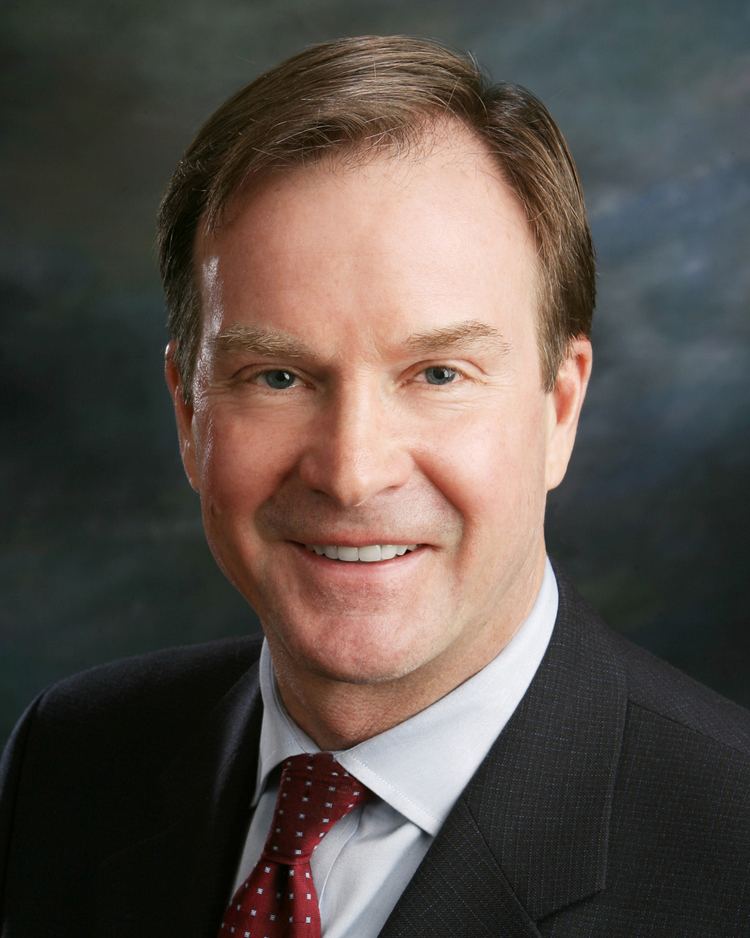 Michigan attorney general bill schuette for farm bureau membership day
Early life
Schuette was born in Midland, Michigan, where he graduated from Herbert Henry Dow High School in 1972. He attended Georgetown University in Washington, D.C. and in 1976 graduated cum laude with a Bachelor of Science degree in the Foreign Service. He also studied at the University of Aberdeen in Scotland and received a J.D. from the University of San Francisco School of Law in 1979. Schuette was admitted to the Michigan bar in 1981.
2010 election
Schuette was elected Attorney General in 2010. Schuette received 53% of the vote to 41% for longtime Democratic prosecutor David Leyton.
Political career
Schuette was a delegate to the Michigan Republican conventions in 1972, 1974, and 1982.
In November 1984, at the age of 31, Schuette defeated incumbent Democrat Donald J. Albosta for a seat in the United States House of Representatives from Michigan's 10th congressional district. Schuette was re-elected to the two succeeding Congresses, serving from January 3, 1985 until January 3, 1991. He did not seek re-election in 1990, but unsuccessfully challenged incumbent Democrat Carl Levin for his seat in the United States Senate. While in Congress, Schuette served on the House Budget Committee, the House Agriculture Committee and the House Select Committee on Aging.
In January 1991, Schuette was named by then-Governor John Engler as the director of the Michigan Department of Agriculture. The incumbent director, Robert Mitchell, resigned after Engler was elected governor. He was approved by the five member agriculture commission on January 11, 1991. While director, Schuette and his wife Cynthia created the Michigan Harvest Gathering, a food and fund drive to help feed hungry people throughout the state. Joining with the Food Bank Council of Michigan, the Michigan Harvest Gathering has raised more than $4 million and 6 million pounds of food over a 12-year period. He resigned from his post on Febuary 25, 1994 to run for the Michigan State Senate. He was replaced by Gordon Guyer as director of agriculture.
In November 1994, he was elected to the Michigan Senate from the 35th District, where he served until 2003. In 2001, Schuette was selected by President George W. Bush to be his personal representative to Australian-American Friendship Week in Australia.
In November 2002, he was elected a judge on the Michigan Fourth District Court of Appeals. He succeeded Donald E. Holbrook Jr. He took in January of 2003. His term expired on January 1, 2009. He was replaced by Michael J. Kelly.
In 2008, Michigan voters considered a ballot initiative to establish a medical marijuana program for registered patients with qualifying conditions. Schuette served as a spokesperson for a group opposed to the proposed law. After leaving the judiciary, Schuette worked for Warner, Norcross & Judd, one of Michigan's largest law firms.
On November 2, 2010, Schuette won the election to become Michigan Attorney General.
In September 2011, petition language to recall Schuette was approved by Midland County authorities, allowing the circulating of recall petitions. Among the grievances cited are his attempts to undermine the medical marijuana law approved by voters in 2008.
In 2011, Schuette filed suit to close two Michigan abortion clinics on grounds of improper record disposal.
Before the Supreme Court's 2015 decision in Obergefell v. Hodges, Schuette fought against same-sex marriage.
On August 19, 2015, Schuette endorsed Jeb Bush for president.
In December 2016, Schuette filed suit to try to stop a recount effort in Michigan requested by Green Party candidate Jill Stein.
In January 2017, Schuette was admonished by Eastern District of United States of Michigan Judge David M. Lawson for attempting to file an amicus brief taking an opposite position than Schuette originally took. Judge Lawson said it injected a "troubling ethical issue into [the] lawsuit" and it suggested "superficial posturing" on behalf of Schuette.
Gubernatorial ambitions
Schuette is widely believed to be planning to run for governor of Michigan. In July 2016, before speaking on the opening day of the 2016 Republican National Convention Schuette changed the name of his fundraising committee from "Bill Schuette for Attorney General" to "Bill Schuette for Michigan." Despite being term-limited as Attorney General, Schuette had continued to raise funds since his November 2014 re-election as Attorney General.
In December 2016, Schuette said he had not made up his mind on running for governor but would make a decision sometime in 2017. This is backed up by reports of a falling out between the Attorney General and Governor Rick Snyder.
On September 12, 2017, Schuette announced his campaign for governor in Midland, Michigan.
References
Bill Schuette Wikipedia
(Text) CC BY-SA