William P. Fralic Jr. (born October 31, 1962) is a former professional American football offensive guard for the Atlanta Falcons and Detroit Lions of the National Football League (NFL) from 1985 to 1993. He played college football at the University of Pittsburgh.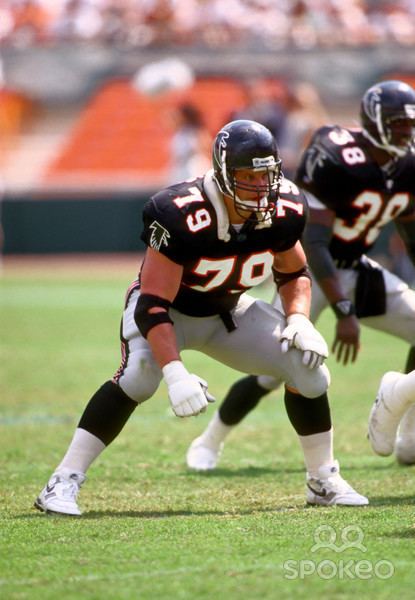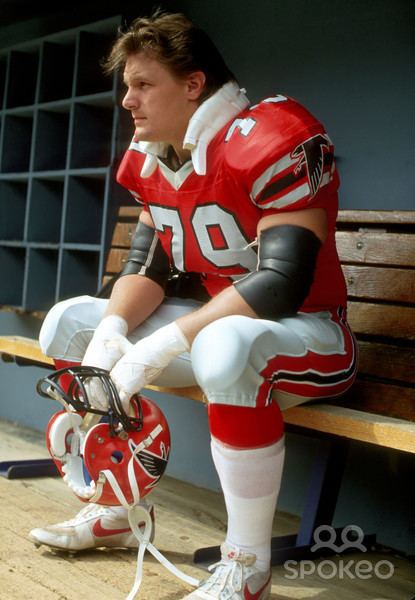 Born in Penn Hills, Pennsylvania, Fralic played high school football at Penn Hills High School and graduated in 1981. Readers of the Pennsylvania Football News named him to the "All Century" team of Pennsylvania high school football players. He is listed beside Chuck Bednarik and Mike Munchak as a first team offensive lineman. Fralic was named the male high school athlete of the year by the Pittsburgh Post-Gazette.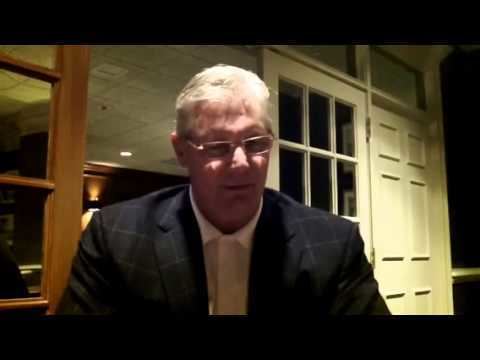 After high school, the highly recruited Fralic attended the University of Pittsburgh on a football scholarship. While at Pitt, he played offensive tackle and was named a consensus All-American his junior and senior seasons.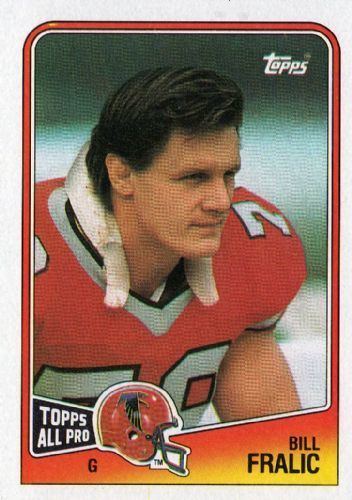 In the 1985 NFL Draft, Fralic was selected by the Atlanta Falcons with the second overall pick. He became a starter for the Falcons at offensive guard during his rookie season. He went on to be named All-Pro in 1986 & 1987, and was named to the Pro Bowl from 1986 to 1989. During this time, the 6 ft 5 in (1.96 m), 280 lb (127 kg) Fralic developed a reputation as a ferocious run blocker.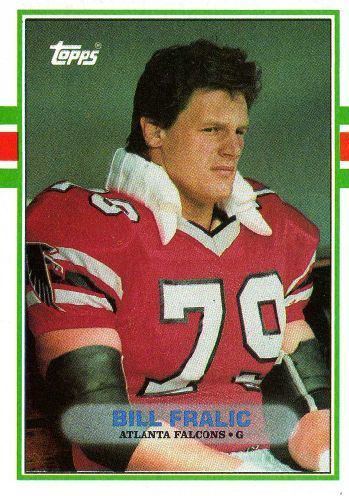 At the end of his NFL career, he was one of the first players to take advantage of the new free agent system and jumped from the Atlanta Falcons to the Detroit Lions, almost doubling his pay to $1.6 million for the 1993 season.
Bill Fralic is well known for wrestling when he competed in the 20-man battle royal at "WrestleMania 2".
Fralic served as a color commentator for Falcons radio broadcasts from 1995–1997, and performed the same role for Pittsburgh Panthers football broadcasts from 2004–2010.
In Atlanta, Fralic runs Bill Fralic Insurance Services, which he began during his playing days with the Falcons.
During his NFL career, Fralic publicly opposed the use of steroids by NFL players and advocated more rigorous and more random testing to detect steroid use. In May 1989 he testified before the U.S. Senate that steroid use in the NFL was rampant. The chairman of the Senate Judiciary Committee at the time, Sen. Joe Biden of Delaware, was said to have found Fralic's testimony "refreshing and believable".