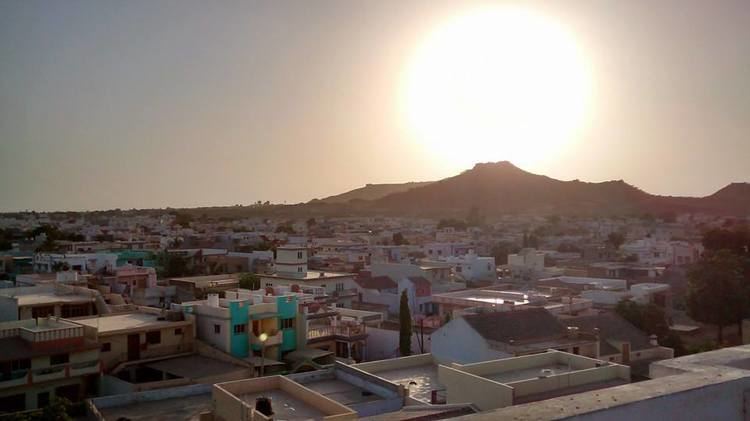 According to legend, Kutch was ruled by the Nāga chieftains in the past. Sagai, a queen of Sheshapattana, allied with Bheria Kumar and rose up against Bhujanga, the last chieftain of Naga. After the battle, Bheria was defeated and Sagai committed sati. The hill where he lived later came to be known as Bhujia Hill and the town at the foothill as Bhuj. Bhujang was later worshiped by the people as snake god, Bhujanga, and a temple was constructed to revere him.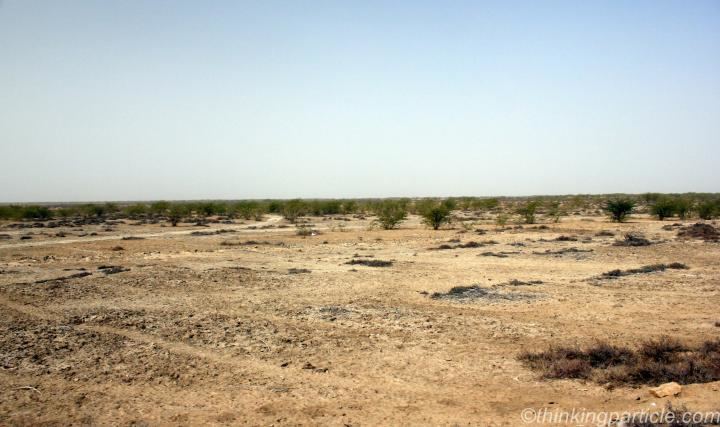 Bhuj, formerly sacred to the snake Bhujang, was established by Rao Hamirji in 1510 and was made the capital of Cutch State by Rao Khengarji I in 1549. Its foundation stone as state capital was formally laid on Vikram Samvat 1604 Maagha 5th (approx. 25 January 1548). After 1590, when Rao was forced to acknowledge Mughal supremacy, Bhuj was known as Suleiman Nagar among Muslims. The walls were built by Rao Godji I in 1723, and the Bhujiya Fort by Devkaran Seth in Rao Deshalji I's time (1718 - 1741).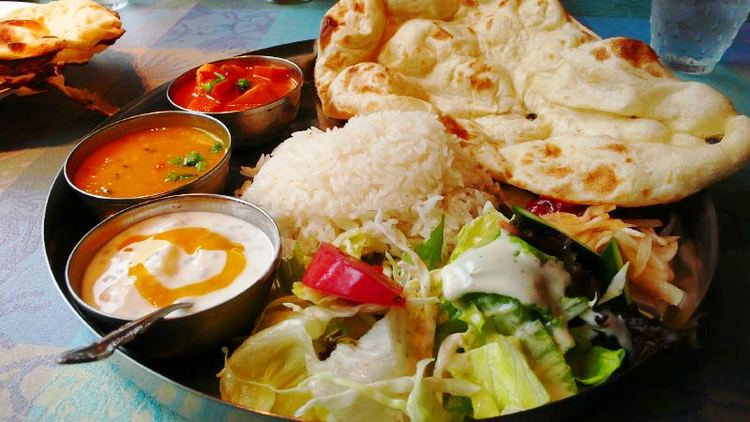 Bhuj has been attacked six times. In two cases the defense was successful and in four it failed. In 1728 an attack by Sarbuland Khan, Mughal Viceroy of Gujarat, was repulsed by Rao Deshalji I, and, in 1765 Mian Ghulam Shah Kalhoro was, by a timely display of the strength of the fortifications, induced to withdraw. During the civil troubles of the reign of the Rao Rayadhan III, Bhuj was thrice taken, by Meghji Seth in 1786, by Hansraj in 1801, and by Fateh Muhammad in 1808. On the 26th March 1819, the hill fort of Bhujia was captured by a British detachment under Sir William Keir.
In 1818, Bhuj had population of 20,000 people. The earthquake on 16 June 1819 destroyed nearly 7000 houses with a loss of 1140 human lives. About one-third of the buildings that escaped ruin were much shattered, and the north face of the town wall was leveled with the ground. Bhuj is home to one of the first Swaminarayan Sampraday temples, built in 1822. In 1837, Bhuj is said to have had a population of 30,000 souls.
After independence of India in 1947, Cutch State acceded unto the dominion of India and was constituted an independent commissionaire, Kutch State. In 1956, Kutch State was merged with Bombay state, which in 1960 was divided into the new linguistic states of Gujarat and Maharashtra, with Kutch becoming part of Gujarat state as Kutch district. Bhuj is the district headquarters of Kutch District, the largest district in India.
On 21 July 1956 as well on 26 January 2001, the city was struck by a major earthquake which caused a great loss of life and property. Many parts of Bhuj were demolished due to the extensive damage whilst others were repaired. There has been a great progress in the city since the 2001 earthquake, with considerable improvements to roads, transport and infrastructure.
Bhuj has an average elevation of 110 metres (360 feet). On the eastern side of the town is a hill known as Bhujia Hill, on which there is a Bhujia Fort, that separates Bhuj city and Madhapar town ( considered one of the richest villages in Asia ). It has one major lake Hamirsar and several small lakes.
The fort:The old city was surrounded by the fort-wall which had five major gates; Mahadev, Patvadi, Sirpat, Bhidval and Vaniyavad; and one small gate known as Chhathi Bari (sixth window). The fort-wall is thirty five feet high and four feet thick armed with fifty-one guns in past. Much of the fort wall has either fallen down or been demolished, due to the city's development and the earthquake of 2001.
Hamirsar Lake
Prag Mahal
Aina Mahal
Sharadbaug Palace
Chhatardi
Kutch Museum
Ramkund
Bharatiya Sanskriti Darshan Museum
Swaminarayan temple
Bhujia Fort and Smritivan on Bhujia Hill
Hill Garden
Tapkeshwari Temple
Trimadir: Take a glance of Trimandir at Bhuj which signifies the Enlightned Vision of Gnani Purush Dada Bhagwan. After visiting you can experience the essence of all religion.
The total population of Bhuj was 299,983 in the year 2011, which consisted of 152,222 males and 147,761 females. .
Bhuj is a famous destination for shopping of handicraft work like bandhni (tie-dye) and leatherwork. Artists of nearby villages bring their artwork for sale in Bhuj haat which is situated near jubilee ground. Bhuj is famous for the jolly nature of its citizens, who usually go to the surroundings of Hamirsar lake to relax.
Bhuj is also famous for its food, especially pakvans, dabelies (a local burger stuffed with mashed potato, cooked with masala curry and serious chutneys). Bhuj is famous for its Gujarati thali which is unlimited Gujarati food.
State-owned All India Radio has a local station in Bhuj which transmits various programs of mass interest.
Alfred High School, the first high school of Kutch, established in 1870, is also an architectural heritage of the town.
Krantiguru Shyamji Krishna Verma Kachchh University is located in Bhuj. The university has 41 colleges affiliated, nineteen of which are in Bhuj. The university gives degrees in Arts, Science, Commerce, Law Education, Management, Pharmacy, Social Welfare, Medicine and Engineering.
St. Xavier's High School, Bhuj
Alfred High School
Archna St. Xavier's School
Doon Public School
Army Public School
Indirabai Girls High school
Matruchhaya Kanaya Sala
R D Varsani High School
Sanskar School
Seth Virji Devsi Highschool
Shree Swaminarayan Secondary and Higher Secondary School
Swaminarayan Kanya Vidyalaya
White house Public School
Adani Institute of Medical Science
Government Engineering College, Bhuj
Government Polytechnic
Lalan College
Industrial Training Institute
J B Thacker Commerce College
Sanskar College
Bhuj is connected to Ahmedabad, Mumbai, Delhi, Gandhinagar, Pune, Visakhapatnam and other major cities of India by railway trains. It has a domestic airport from which daily flights connect to Mumbai, with flights operated by Jet Airways and Air India. State Transport buses are available from the ST stand in the middle of the town to various places in Gujarat. Additionally, many private tour operators also run frequent buses to major cities in and outside Gujarat. Kandla Airport is 53 km from Bhuj. The city can be navigated by the city bus and auto rickshaw.
Bhuj has well connected flights to Mumbai provided by the airlines of Jet Airways and Air India Regional.
The Jet Airways flight from Bhuj to Mumbai continues on to Delhi