India




Marathi


18 km2


Maharashtra




Vidarbha




Bhandara



Bhandara (Marathi: ) is a City and Municipal Council and headquarters of Bhandara district in the state of Maharashtra, India.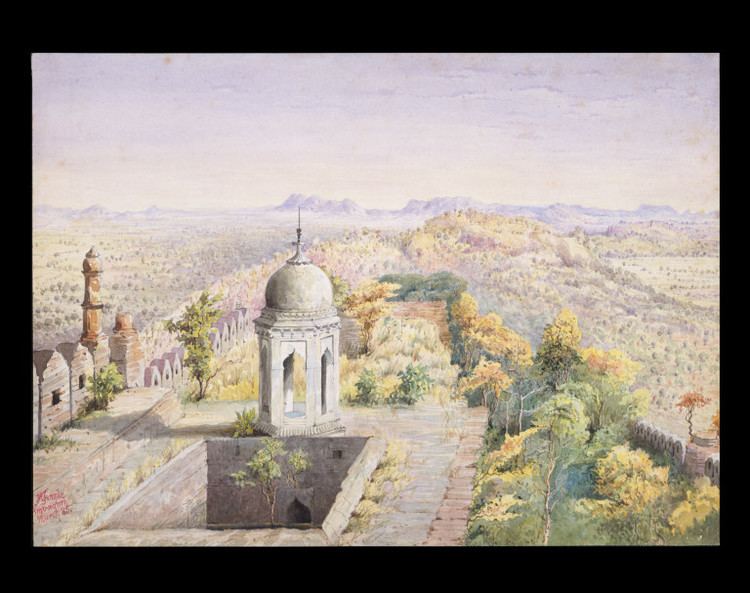 Bhandara is located at 21.17°N 79.65°E? / 21.17; 79.65. It has an average elevation of 244 metres (800 feet).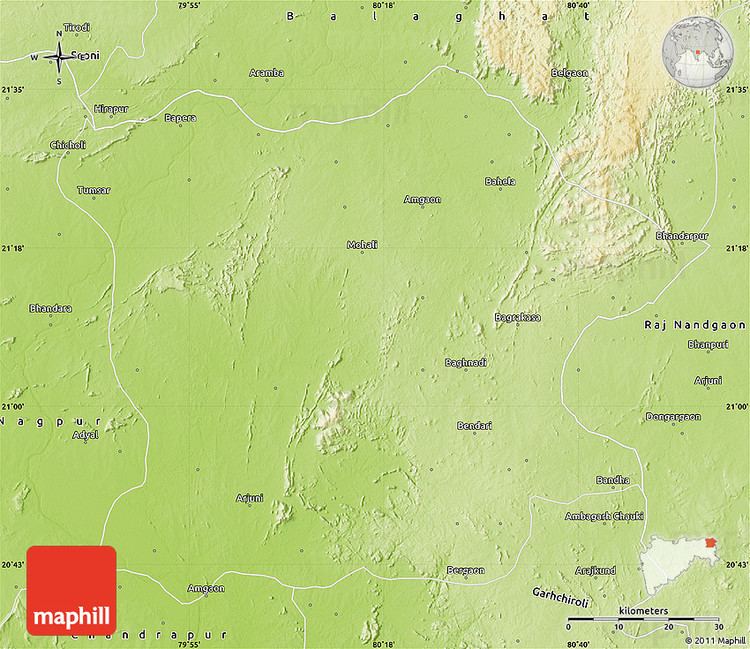 Fondly called the District of Lakes, Bhandara is an important district of Maharashtra. It is located at 60 km from the city of Nagpur. It falls on the major Highway No 6 joining Mumbai and Kolkata. Lying in the north eastern part of the state, Bhandara has total population of 11,98,810 residing over an area of 3716.65 square meters.
Bhandara has a mixed economy with agriculture, industries and forest resources contributing to it. Bhandara is known for its large production of rice. It is also a major hub for the production of Hand Knitted Silk products which is crafted by tribe of Halba Koshti.
Bhandara Wikipedia
(,)http://upload.wikimedia.org/wikipedia/commons/c/c8/SatavahanaMap.jpg(,)http://www.thehindu.com/multimedia/dynamic/02117/21SM-P_3-MEENA-_21_2117804g.jpg(,)http://www.katecartwrightart.com/kate_blog/wp-content/uploads/2012/10/DSC38571-1024x684.jpg(,)http://2.bp.blogspot.com/-nKyBeLbn2pM/UEhNpUzFp2I/AAAAAAAABvA/_qKZG2HuFAk/s1600/TMI%2BHistorical%2Band%2BPilgrimage%2BTour%2Bto%2BBurhanpur%2B-%2B2.jpg
(,)http://media.vam.ac.uk/media/thira/collection_images/2007BM/2007BM6398.jpg(,)http://maps.maphill.com/india/maharashtra/bhandara/maps/physical-map/physical-map-of-bhandara.jpg(,)http://amitkulkarni.info/pics/greenery-pictures/photos/greenery-picture-of-landscape-of-Lush-trees-and-lake.jpg(,)http://maps.maphill.com/india/maharashtra/bhandara/panoramic-maps/political-map/physical-outside/political-panoramic-map-of-bhandara-physical-outside.jpg(,)http://www.mdpi.com/sustainability/sustainability-07-00932/article_deploy/html/images/sustainability-07-00932-g006-1024.png(,)http://designedgearchitects.in/images/landscape/archless.jpg(,)http://fjsalazar.files.wordpress.com/2013/04/img_0451.jpg
(,)http://1.bp.blogspot.com/_m0uXeaXlNbo/TMmogVXIFhI/AAAAAAAAAE0/aAt2w3iSIXM/s1600/vlcsnap-2010-10-28-21h12m04s221.png(,)http://m5.paperblog.com/i/101/1016908/temple-cuisine-masala-art-taj-palace-prasadam-L-56bdRR.jpeg(,)http://www.indiamike.com/files/images/26/16/31/mahakumbh-bhandara.jpg(,)http://1.bp.blogspot.com/-Gk9Ttgn3fRg/VBr2EKGgINI/AAAAAAAACtI/aleKqUCs5xA/s1600/north.jpg(,)http://i921.photobucket.com/albums/ad56/Badhan01/BEGUMPURE%2520DIYAN%2520RAUNKAN%25202011/066.jpg%3Ft%3D1301475408(,)http://i.dailymail.co.uk/i/pix/2013/02/05/article-2274054-175E6B7C000005DC-303_468x292.jpg(,)https://santkaruna.files.wordpress.com/2008/11/8.jpg
(,)http://www.photojournale.com/data/media/223/3-Devotee_performing__religous_rituals__during_in_festival__at_Jejuri_tample.jpg(,)http://www.emahomagazine.com/wp-content/uploads/2012/10/2-%2520Devotee%2520performing%2520%2520religous%2520rituals%2520%2520during%2520in%2520festival%2520%2520at%2520Jejuri%2520tample.jpg(,)http://bhandara.nic.in/public_html/koka.jpg(,)http://2.bp.blogspot.com/-Zp1sWIiG39M/TzvsZeIb2rI/AAAAAAAABNo/QCK09TE3vzk/s1600/3.JIRANGE-SUBHASH-FFIP-COLAR-ENTRY%2525233-BHANDARA-INDIA.jpg(,)http://www.photojournale.com/data/media/223/18-Bhandaraturmeric_in_the_Air_Khandoba_temple_at_Jejuri.jpg(,)http://www.photojournale.com/data/media/223/4-_Devotee_performing__religous_rituals__during_in_festival__at_Jejuri_tample.jpg(,)http://haripurush-jagadbandhu.org/naimisharanya/BH07Festivals/A165985_005.jpg(,)http://bhandara.nic.in/public_html/image/gaimukh2.jpg(,)http://bhandara.nic.in/public_html/image/gaimukh1.jpg(,)http://upload.wikimedia.org/wikipedia/commons/d/db/Jejuri-2.JPG(,)http://cdn.indiatourism4u.in/images/7726b2.jpg(,)http://bhandara.nic.in/public_html/image/pandeymahal2.jpg(,)http://i.ytimg.com/vi/ckonluchG9U/0.jpg
(,)http://www.aapatkalinmission.org/wordpress/wp-content/uploads/2014/10/bhandara1.jpg(,)http://www.aapatkalinmission.org/wordpress/wp-content/uploads/2014/10/SHUBH-DARSHAN11.jpg(,)http://i1.tribune.com.pk/wp-content/uploads/2014/11/797082-copy-1416934508-678-640x480.jpg(,)http://canaranews.com/uploaded/07-02-2015/jawab/jawab%2520(1).jpg(,)http://www.aapatkalinmission.org/wordpress/wp-content/uploads/2014/10/SHUBH-DARSHAN1.jpg(,)http://www.emahomagazine.com/wp-content/uploads/2012/10/20-%2520Bhandara(turmeric)%2520in%2520the%2520Air%2520Khandoba%2520temple%2520at%2520Jejuri.jpg(,)https://pbs.twimg.com/media/Bt4MbM5CYAAQQED.jpg(,)https://lh4.googleusercontent.com/-LJLz8H4owec/TXEr3PSOpuI/AAAAAAAABZM/yDgJlpRshEo/s1600/04.jpg(,)https://lh6.googleusercontent.com/-Y77kEm3xc6g/TXErvv1CUkI/AAAAAAAABZI/i2zrYDCVkLk/s1600/03.jpg(,)http://www.lokvani.com/lokvani/a_images/y2012/8366NESSP_2.JPG(,)https://santkaruna.files.wordpress.com/2008/11/1.jpg
(,)http://www.holidayiq.com/images/attractions/1347471870_11330.jpg(,)http://www.cluster2.hostgator.co.in/files/writeable/uploads/hostgator124832/image/kanha-tiger.jpg(,)http://www.indianmirror.com/tourism/images/simlamainimg.jpg(,)http://bhandara.nic.in/public_html/image/Sindhpuri_Bodh_Vihar2.jpg(,)http://bhandara.nic.in/public_html/image/chandpur3.jpg