Chinese name

廖碧兒 (traditional)




Other name(s)

Liu Bik-yee




Chinese name

廖碧儿 (simplified)




Name

Bernice Liu





Pinyin




Role

Actress · berniceliu.hk




Origin

Hong Kong




Ancestry

Taishan







Jyutping

Liu6 Bik1 Yi4 (Cantonese)


Born

January 6, 1979 (age 37)Prince Rupert, British Columbia, Canada (

1979-01-06

)


Education

University of British Columbia


Movies

Bad Blood, The Legend Is Born: Ip, The King of Fighters, 72 Tenants of Prosperity, Lost in the Pacific




Similar People

Aimee Chan, Eric Tsang, Dennis Law, Jill Scott, Gordon Chan




Profiles




Twitter
Bernice liu truth on piano
Bernice Jan Liu (born January 6, 1979) is a Canadian actress, singer, and commercial model based in Hong Kong. She has previously held the title Miss Chinese Vancouver 2000 as well as Miss Chinese International 2001, the latter position bringing her fame in Hong Kong.
Contents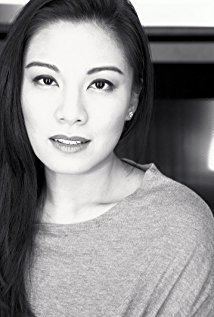 Liu was best known for her role as Princess Sam-tin in the long-running TVB sitcom, Virtues of Harmony, which was also her first role after joining TVB in 2001. Liu's singing breakthrough came to an attention in 2005 after she lent her voice for the theme song of the 2005 TVB serial drama, Into Thin Air. The theme song, "Truth," was Liu's first theme song and was one of the primary promotional songs for the TVB compilation album, Lady in Red (2006), which sold past 10,000 copies in the first day of release. Liu was also listed by critics as one of the few TVB artists to look forward to in a future singing career. Liu left TVB in 2011.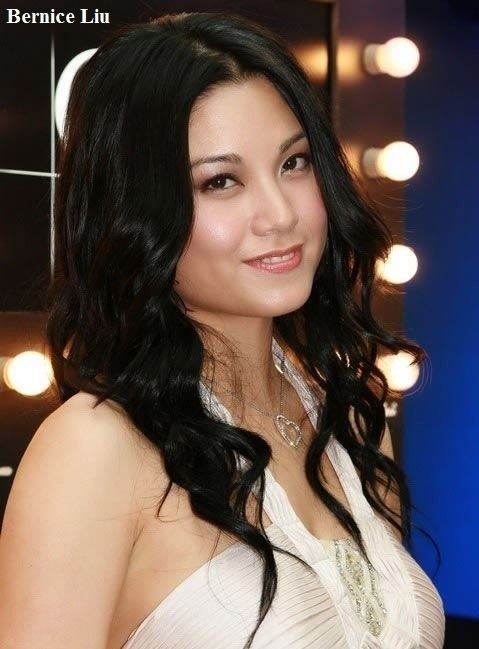 Is bernice liu a gold digger roger kwok pt 3
Early life and Miss Chinese International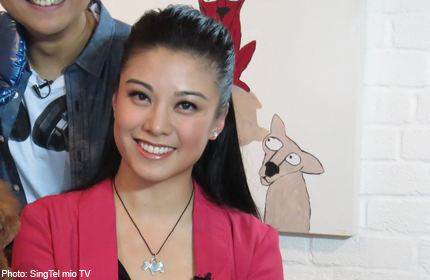 Liu was born in Prince Rupert, British Columbia on January 6, 1979. She attended Pineridge Elementary School and Prince Rupert Secondary School. After graduating from secondary school, she moved to Vancouver to attend University of British Columbia but Liu did not complete her business degree. Although both of her parents spoke Cantonese, she had limited knowledge of the language. For the fastest and easiest way to learn it, her friends recommended she enter the Miss Chinese (Vancouver) Pageant, which she did in 2000. The pageant is an annual beauty contest organized by Fairchild Television, and it helps selects Vancouver representatives to enter the Miss Chinese International Pageant of Hong Kong. Eventually, she won the crown along with the title "Miss Photogenic." She then represented Vancouver and entered the promising Miss Chinese International Pageant a year later and took the Miss Chinese International 2001 title, as well as winning the "Miss Cosmopolitan" and "Miss Talent" awards. Soon after, Liu was offered an artist contract to Hong Kong's leading television company, TVB, the same channel that hosted the Miss Chinese International pageant.
Career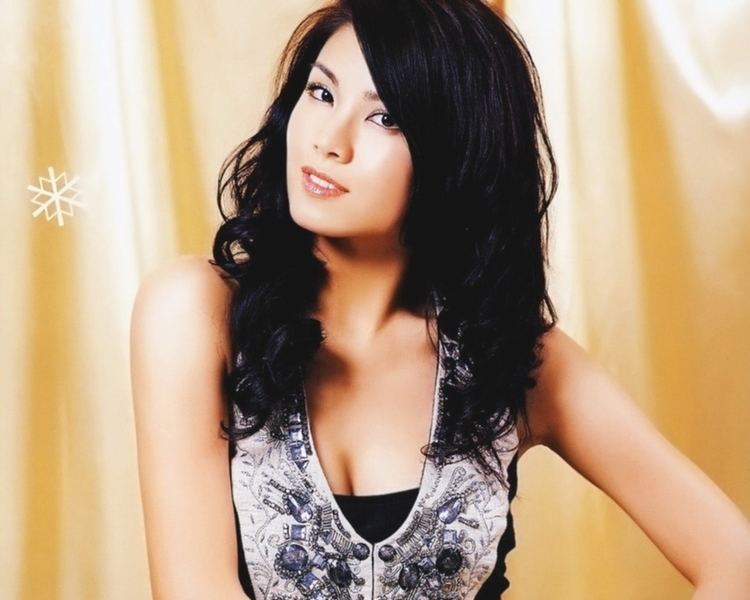 Liu received her first role that same year and portrayed Princess Sam-tin in the 2001 costume sitcom, Virtues of Harmony. The sitcom was a ratings hit, becoming a popular prime-time family watch for the audiences of Hong Kong. Originally an 100-episode sitcom, TVB extended the sitcom to 300 half-hour episodes, becoming the longest costume sitcom TVB has ever produced. Liu's role as the runaway princess was also highly recognized, and she became unofficially nicknamed as "Princess" by fans and the media for a while. However, in her early acting career, her portrayal earned mixed reviews due her lack of fluency in Cantonese.
Stabilizing career
In 2002, after a successful reception of Virtues of Harmony, TVB decided to produce a modern spin-off for the sitcom. Liu was given the role Joey Wong, an undergraduate fashion designer working for her father's company. That same year, Liu recorded songs for Happy Together, a soundtrack consisting of songs recorded by the Virtues of Harmony cast. The album was released on February 6, 2003. While Virtues of Harmony II filming was active, Liu was given a recurring guest role in the 2002 serial drama, Golden Faith as Alice Yiu, starring opposite Gallen Lo. Golden Faith did well in Hong Kong but received mixed reviews from critics. While some critics regard it as a masterpiece, other critics whiplashes the series for its unrealistic characters. Nonetheless, the drama achieved a high rating spot, becoming one of the top ten most viewed Hong Kong series of 2002. Virtues of Harmony II was released in 2003 and also well received with good ratings. Liu, however left the series in 2004 due to co-star Frankie Lam's rocky marriage to actress Kenix Kwok. Lam ultimately never returned to the series even when it concluded in January 2005. The incomplete ending for Liu left viewers upset.
Her first theatrical motion picture role was in My Wife is 18 (2002). Liu portrayed the supporting role, Miss Lee, a Physical Education teacher who is attracted to Ekin Cheng's character, Sap-Saam. The film won "Best Comedy Film 2002" in Hong Kong. Liu then attracted broader attention for her role as Jessica Chiang in the 2003 serial drama Survivor's Law, in which she played a sweet and clumsy trainee solicitor. The role received her critical praise and she became a popular candidate for Most Improved Actress at the annual TVB Anniversary Awards. Survivor's Law was the eighth most viewed series of 2003, peaking at 37 ratings points.
Liu's singing career began a rise in 2005, when she sang the theme song for Into Thin Air. The theme song became a promotional single for Lady in Red, a compilation album consisting of TVB theme songs and sub songs. The single became a number one hit and won a Jade Solid Gold recognition in 2006. Following the success of the single that same year, Liu won the "Best Newcomer Awards at the Jade Solid Gold Top 10 Awards. Liu then began to sing a chain of other songs for television series, such as "Break Up" (also a track in the Lady In Red compilation), "Do You Still Need to Care," and "So in Love With You."
Liu emerged as a dark horse candidate as TVB's top-earning artists of 2006, mostly due to her numerous endorsement contracts. In the summer of 2006, Liu earned a contract with Nike, and became the first Asian spokesperson for the company. Her posters are now all over Asia promoting Nike products.
In 2007, Liu beat award winning-actress Charmaine Sheh to claim TVB's top earning artist spot of 2007 earning HK$4.8 million. Liu, along with Myolie Wu, Nancy Wu, and other TVB stars, became judges for 2007 Mr. Hong Kong.
After TVB
In early 2011, after filming Show Me the Happy and Home Troopers with TVB, Liu left the station. She is currently filming for Ricky Wong's new network, HKTV. She is also starring in Singapore's MediaCorp 5 Lion Moms TV series.
Music video appearances
2001: Aaron Kwok - "The More Love The Better" (愈愛愈好)
2001: Louis Koo - "Happy Day" (樂天)
2006: "Truth" (實情)
2006: "Break Up" (分手)
2007: Raymond Lam - "Searching For You In Loving Memories" (愛在記憶中找你)
2008: Vanness Wu - "She's Not Sorry"
Awards
2000: Miss Chinese Vancouver
2001: Miss Chinese Vancouver - Miss Photogenic
2001: Miss Chinese International
2001: Miss Chinese International - Miss Cosmopolitan
2001: Miss Chinese International - Miss Talent
2004: Mannings Health & Beauty Awards - Fit & Beauty Figure Award
2004: Pennyblack - Beauty Angel Award
2006: Metro Ratio TV Awards - Popularity Award
2006: Next TV Awards - Top TV Artist: No. 8
2006: Next TV Awards - FERTI Star Charm Award
2006: Jade Solid Gold 1st Round - Newcomer Award
2006: Jade Solid Gold 1st Round - Best Single ("Truth")
2007: Astro Drama Awards - Favorite Character (Kei Mei-Lai, Love Bond)
2007: Astro Drama Awards - Favorite Couple with Moses Chan (Sit Shui & Kei Mei-Lai, Love Bond)
2007: Next TV Awards - Top TV Artist: No. 8
2007: Next TV Awards - Happy Show, Most Energetic Award
2007: SINA Online AD Awards - My Favorite Network Advertising Goddess Award
2007: Kids Song Best 10 Awards - Best Single with Myolie Wu ("Chocolate and Vanilla")
2007: Metro Kid Songs Awards - Best Single with Myolie Wu ("Chocolate and Vanilla")
2007: Metro Kid Songs Awards - Ensemble Award with Myolie Wu ("Chocolate and Vanilla")
2008: Next TV Awards - Top TV Artist: No. 8
2008: Next TV Awards - Marie France Most Charming Body Figure Award
2008: Jessica Code - Trendiest Cover Girl
2009: Kids Song Best 10 Awards - Best Single ("Dream")
References
Bernice Liu Wikipedia
(Text) CC BY-SA