Preceded by

Mike Espy




Name

Bennie Thompson




Children

BendaLonne Thompson




Religion

Methodism




Succeeded by

Peter T. King




Political party

Democratic




Spouse

London Thompson




Preceded by

Peter T. King




Role

U.S. Representative







Full Name

Bennie Gordon Thompson




Born

January 28, 1948 (age 67) Bolton, Mississippi, U.S. (

1948-01-28

)


Alma mater

Tougaloo College Jackson State University




Office

Representative (D-MS 2nd District) since 1993




Education

Jackson State University (1972), Tougaloo College (1968)




Similar People

Roger Wicker, Thad Cochran, Gregg Harper, Gene Taylor, Peter T King




Profiles




Twitter

Facebook
U s representative bennie thompson
Bennie Gordon Thompson (born January 28, 1948) is the U.S. Representative for Mississippi's 2nd congressional district, serving since 1993, and the ranking member of the Committee on Homeland Security since 2011. He is a member of the Democratic Party.
Contents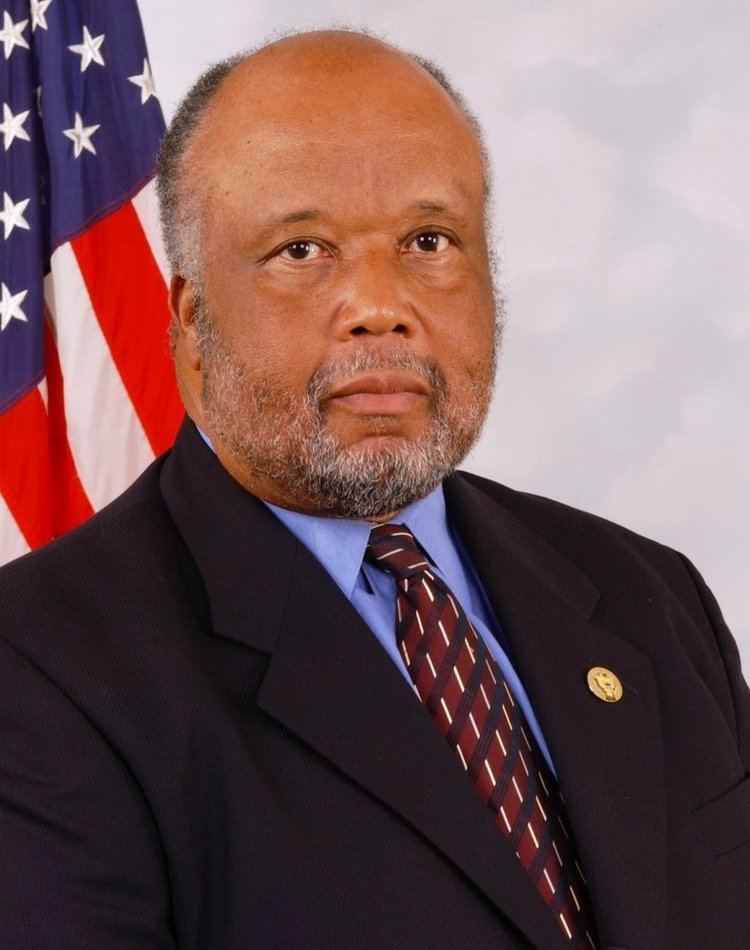 The district includes most of Jackson and is the only majority-black district in the state. The district is approximately 275 miles (443 km) long, 180 miles (290 km) wide and borders the Mississippi River. The Mississippi Delta comprises the vast majority of the 2nd District. He is both the first Democrat and the first African American to chair the Homeland Security Committee in the House.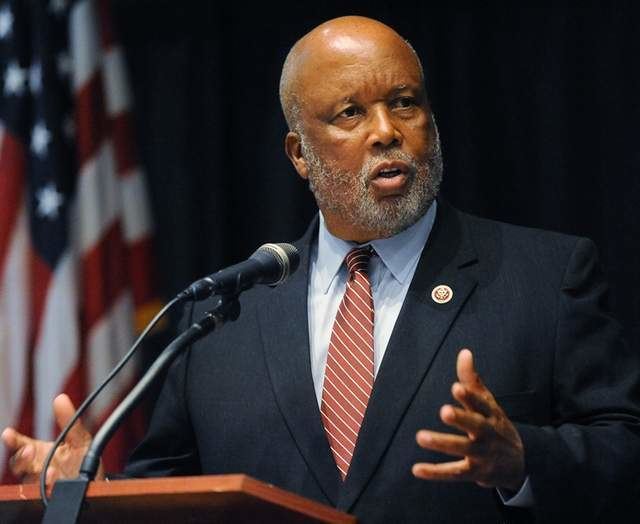 U s rep bennie thompson go arrows
Early life, education and career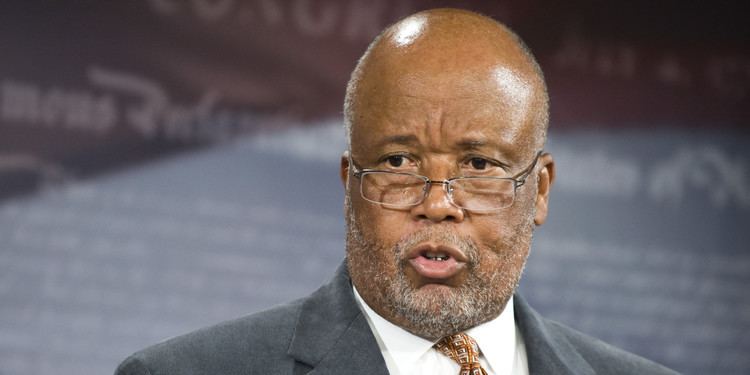 Thompson is a lifelong resident of Bolton, near Jackson. He attended Hinds County public schools before earning a B.A. in political science from Tougaloo College in 1968 and an M.S. in educational administration from Jackson State University in 1973. He served as an alderman, then mayor of Bolton before being elected to the Hinds County Board of Supervisors.
Committee assignments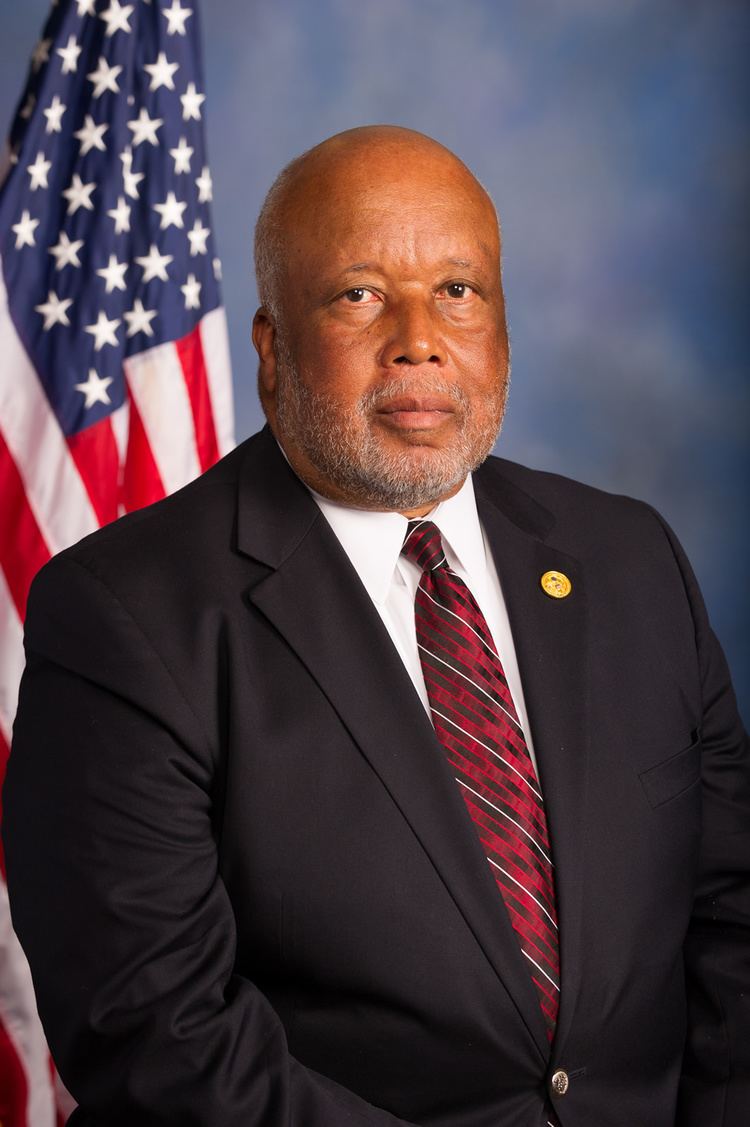 Committee on Homeland Security (Ranking Member)
As Ranking Member of the full committee, Rep. Thompson may serve as an ex officio member of all subcommittees.
Caucus Memberships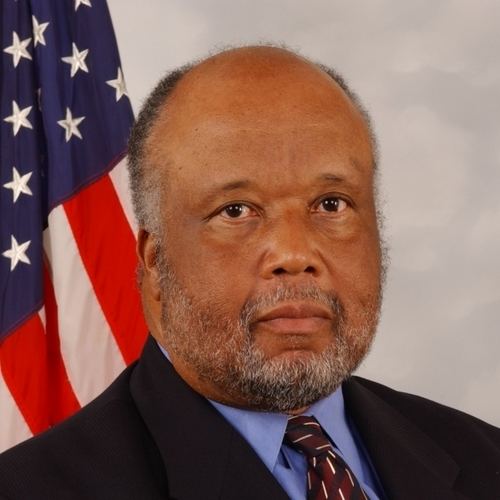 Congressional Black Caucus
Congressional Gaming Caucus
Congressional Progressive Caucus
Congressional Rural Caucus
Congressional Sunbelt Caucus
Renewable Energy & Energy Efficiency Caucus
Congressional Travel & Tourism Caucus
Tennessee Valley Authority Caucus
Congressional Children's Working Group
National Guard & Reserve Components Congressional Members Organization.
Tenure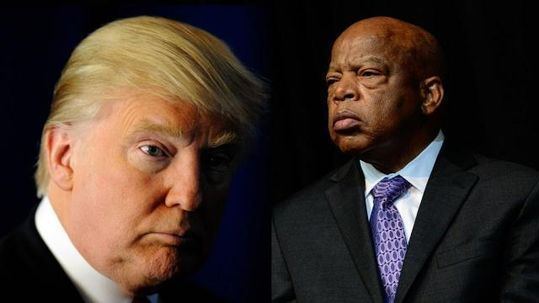 Thompson entered a crowded seven-way special election held on April 13, 1993 after Mike Espy gave up the seat to become Secretary of Agriculture. With five other Democrats splitting the vote, he finished second behind Republican Hayes Dent with 28 percent of the vote. He then defeated Dent in the April 13 runoff with 55 percent of the vote. He won the seat in his own right in 1994 and has been reelected eight times. He has only faced serious opposition twice, when journalist Clinton LeSueur held him to 55 percent in 2002 and 58 percent in 2004.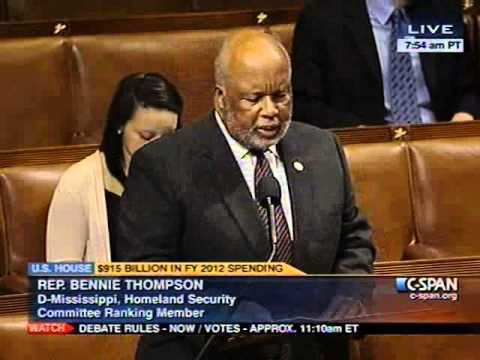 Thompson became an outspoken advocate for the Gulf Coast after Hurricanes Katrina and Rita hit in 2005. From his position on the Homeland Security Committee, he pushed for accountability at the Federal Emergency Management Agency (FEMA) and a careful review of the role of the Red Cross in the time of disaster. He also pursued waste, fraud, and abuse in hurricane contracting and called for preferences to be given to small and Gulf Coast businesses in the recovery and rebuilding of the affected states. Thompson is the founding Member of the bipartisan Gulf Coast Recovery & Rebuilding Caucus in the House of Representatives.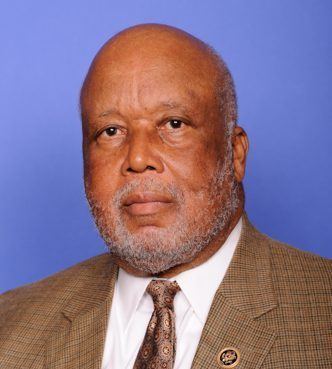 Thompson's voting record has been decidedly liberal; he is also a member of the D. S. A. The Democratic Socialist Party, he is arguably one of the most liberal congressmen ever to represent Mississippi. He is a founding member of the Congressional Progressive Caucus. His legislative platform focuses mainly on homeland security, civil rights, agriculture and rural issues, equal education and health care reform. In 1975, he became one of the original plaintiffs in the Ayers Case, which concerned the adequate funding of predominantly black educational institutes in Mississippi. In 2000, Thompson wrote legislation that created the National Center for Minority Health and Health Care Disparities.
During his tenure as chairman of the Homeland Security Committee, Thompson focused on assuring that state and local officials, as well as first responders (fire, police, EMTs), got the resources they needed to protect their communities. Thompson was particularly concerned about local officials getting adequate resources, having been a volunteer firefighter and a local elected official for 24 years.
He was one of the 31 who voted in the House to refuse to count the electoral votes from Ohio in the 2004 presidential election. [1]
Along with John Conyers, in April 2006, Thompson brought an action against George W. Bush and others alleging violations of the Constitution in the passing of the Deficit Reduction Act of 2005. The case (Conyers v. Bush) was ultimately dismissed.
On January 5, 2007, Thompson introduced H.R.1, "Implementing the 9/11 Commission Recommendations Act of 2007," the first bill of the 110th Congress. The bill, cosponsored by more than 100 House Members, provided for the implementation of the 9/11 Commission's remaining recommendations. It included provisions requiring major improvements in aviation security, border security, and infrastructure security; providing first responders the equipment and training they need; beefing up efforts to prevent terrorists from acquiring weapons of mass destruction; and significantly expanding diplomatic, economic, educational, and other strategies designed to counter terrorism. The bill had bipartisan support and passed 299-128 on January 9, 2007. On July 27, 2007, the Conference Report on H.R. 1 passed the House overwhelmingly, 371-40. The previous day, it had passed the Senate 85-8. The President signed H.R. 1 into law on August 3, 2007.
With the passage of H.R. 1, Thompson is the first African-American Chairman of a House Committee to have a House-Senate Conference on the first bill introduced in either the House or the Senate in any given Congress.
On December 27, 2009, commenting on reports that Umar Farouk Abdulmutallab, who had allegedly tried to set off a suicide bomb on Northwest Airlines Flight 253 on December 25, 2009, had subsequently confessed to being trained and equipped in Yemen, Thompson called for a halt to all current plans with regard to Yemen in light of Abdulmutullab's ties there, including plans to repatriate approximately 80 Yemeni captives in Guantanamo.
Thompson is a supporter, and one of the proposers of, a recent proposed bill to prevent auto insurance companies from using credit scores to set auto insurance rates. The result of this bill if passed would be drastically lowered auto insurance rates to help Americans already in financial struggle. Auto insurance rates would be more based solely on factors directly related to auto mobility instead of arbitrary factors such as debt or poor credit elsewhere.
Thompson has also been a supporter of a measure to increase screening and background checks for pilot trainees to reduce chances of terrorist exploitation. The bill, H.R. 6159 would require all applicants to go through a waiting period while they were screened and cleared by the Department of Homeland Security. Currently only foreign born trainees are required to go through this screening, but this bill would extend the precautions taken to all American applicants.
Thompson joined hands with Senator Ron Wyden and introduced a bill to limit the number of documents that are classified and to overhaul the security clearance system in July 2014. The bill's fate is currently unclear.
Legislation sponsored
Aviation Security Stakeholder Participation Act of 2013 (H.R. 1204; 113th Congress) - Thompson introduced this bill on March 14, 2013. If it became law, the bill would direct the Transportation Security Administration to establish in the TSA an Aviation Security Advisory Committee and consult with it about matters of aviation security.
Elections
Thompson joined the House of Representatives in April 1993, after winning a special election for the 2nd Congressional seat, which became vacant when Representative Mike Espy resigned. He was elected to a full term in 1994, and has been reelected six times.
Thompson has had very successful campaign financing and has raised about 1.2 million dollars. This is about 200 times the amount raised by his closest competitor, Republican Bill Marcy. He has spent much of these funds on television, radio, and print advertisement for his campaign.
Personal life
Thompson is married to the former London Johnson of Mound Bayou, Mississippi, and has one daughter, BendaLonne, one granddaughter, Jeanna and one grandson, Thomas. Thompson is a member of Kappa Alpha Psi fraternity (Gamma Rho - Tougaloo College) and a lifetime member of the Asbury United Methodist Church in Bolton.
References
Bennie Thompson Wikipedia
(Text) CC BY-SA