Born in Jenin, Palestine, and raised in Ottawa, his musical career began in city clubs. Belly has since won a Juno, three MuchMusic Video Awards and has twice attained a top chart position in the national Much Music Countdown. Belly has written songs for many artists. His stage name was derived from the term "rebellious".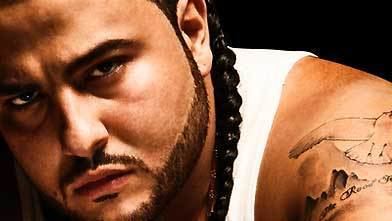 The discography of Belly includes penned records for a wide variety of A-list musical acts (notably, fellow Canadian, The Weeknd). Most recently, Belly co-wrote Beyoncé's "6 Inch", featuring The Weeknd. The song is taken from her critically lauded visual album Lemonade, which was recently nominated for four Emmy Awards. Belly himself was just honoured with the "Songwriter of The Year" award at the 2016 SOCAN (Society of Composers, Authors and Music Publishers of Canada) Awards for his significant and outstanding contributions to popular music over the past year. The Canadian native is also set to release a new mixtape and full-length album later this year through Roc Nation.
His first single "Pressure", featuring Ginuwine peaked at number 10 on the Canadian CHR radio charts, and number one on MuchMusic's Video chart. In April 2007, Belly released the video for his second single "Don't Be Shy", featuring Nina Sky, as well as the video for "History of Violence" directed by Martin Verigin and Jeffrey Hagerman. The video remains his most controversial record to date. In "History of Violence", Belly explains his views on the Israeli–Palestinian conflict and the War in Iraq.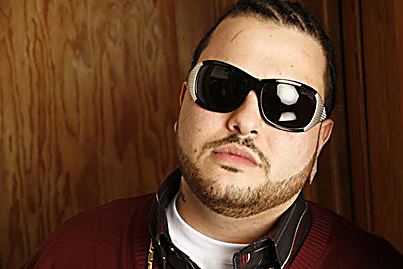 During the 2007 NHL Playoffs, as the Ottawa Senators were competing, Belly released a single entitled "Bandwagon" (produced by Hussain). When the Senators made the Stanley Cup Finals, Belly released a second version of the song which featured goaltender Ray Emery.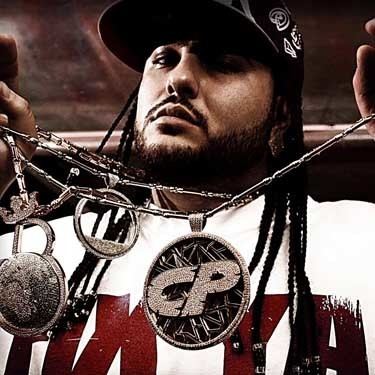 His debut album, The Revolution, was released on June 5, 2007. This double disc album was divided into two sections: The People and The System. The People contained more in depth songs, such as "History of Violence" (produced by Whosane?), "Follow Me", and "Revolutionary", where he challenges his listeners to discover the facts regarding the Middle-East situation. Other songs on this disc include "People Change" (produced by Whosane?), "Leave Me Alone" where he talks about his longtime friends and the memories that he kept from them. The System contained his hit singles "Don't Be Shy", "Ridin'", and "Pressure".
The Revolution achieved Gold sales in Canada and won the 2008 Juno Award for Rap Recording of the Year. Singles from The Revolution won two MuchMusic Video Awards for Best Rap Video; "Pressure" in 2007 and "Ridin'" in 2008.
Belly also released a body of work that was a compilation of songs he had worked on with Dogg Pound rapper Kurupt some time after his first album The Revolution. Some songs were unreleased with a few that had seen release dates on previous mixtapes. This mixtape was called Belly & Kurupt The Lost Tapes 2008 hosted yet again by DJ Ill Will. In 2011, Belly released another new mixtape titled The Greatest Dream I Never Had which he has said will have no features.
His mixtape, Sleepless Nights 1.5 was released April, 2012. The first single "Hot Girl", featuring Snoop Dogg was released on September 8, 2009.
Second single "To The Top", featuring Ava, was released in 2010. Belly's first single of 2011 was "Back Against the Wall", featuring Grammy Award-nominated singer Kobe Honeycutt.
In May 2015, Belly released his newest mixtape, entitled Up For Days. It featured 10 tracks, including four collaborations with Travis Scott, Juelz Santana, French Montana, and XO-label head, The Weeknd in addition to six solo tracks. On November 24, 2015, it was announced that he had signed with Jay Z's Roc Nation label.
Belly was also prominently featured on The Weeknd's 2015 album, Beauty Behind the Madness, earning six writing credits.
In February 2016, he released the song "Zanzibar", featuring American rapper Juicy J. On November 11, 2016, he released Inzombia which had 11 tracks.
In July 2016, Belly, along with co-writer The Weeknd, was awarded the Songwriter of the Year Award at the SOCAN Awards in Toronto.
Belly is Muslim. In May 2016, Belly and The Weeknd cancelled an appearance on the Jimmy Kimmel Show due to Donald Trump being present.
In 2008, Belly's Greely home and recording studio was raided by a tactical team of the Ottawa Police. His home and recording studio suffered over $30,000 in damage by the police raid.
In 2015, Belly's photo and short biography was posted in the school lobby as a celebration of successful graduates of Hillcrest High School.