Location

Hudson Bay




Territory

Nunavut




Area

2,896 km²




Total islands

1,500




Region

Qikiqtaaluk






Archipelago

Belcher Islands Archipelago




Major islands

Flaherty Island, Kugong Island, Tukarak Island, Innetalling Island




Islands

Flaherty Island, Tukarak Island, Innetalling Island
Belcher islands raised beaches
The Belcher Islands (Inuit: Sanikiluaq) are an archipelago in the Qikiqtaaluk Region, Nunavut, Canada. Located in Hudson Bay, the Belcher Islands are spread out over almost 3,000 square kilometres (1,160 sq mi). The hamlet of Sanikiluaq (where the majority of the archipelago's inhabitants live) is on the north coast of Flaherty Island and is the southernmost in Nunavut. Along with Flaherty Island, the other large islands are Kugong Island, Tukarak Island, and Innetalling Island. Other main islands in the 1,500 island archipelago are Moore Island, Wiegand Island, Split Island, Snape Island and Mavor Island, while island groups include the Sleeper Islands, King George Islands, and Bakers Dozen Islands.
Contents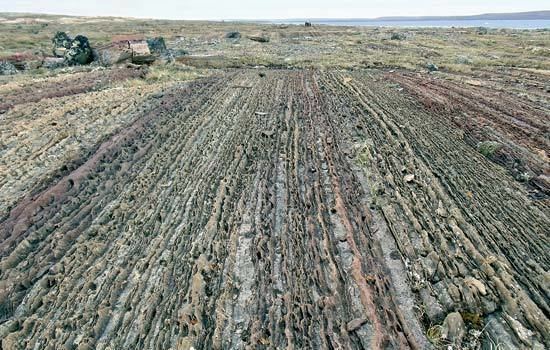 Hudson s bay co belcher islands nwt canada 1968
HistoryEdit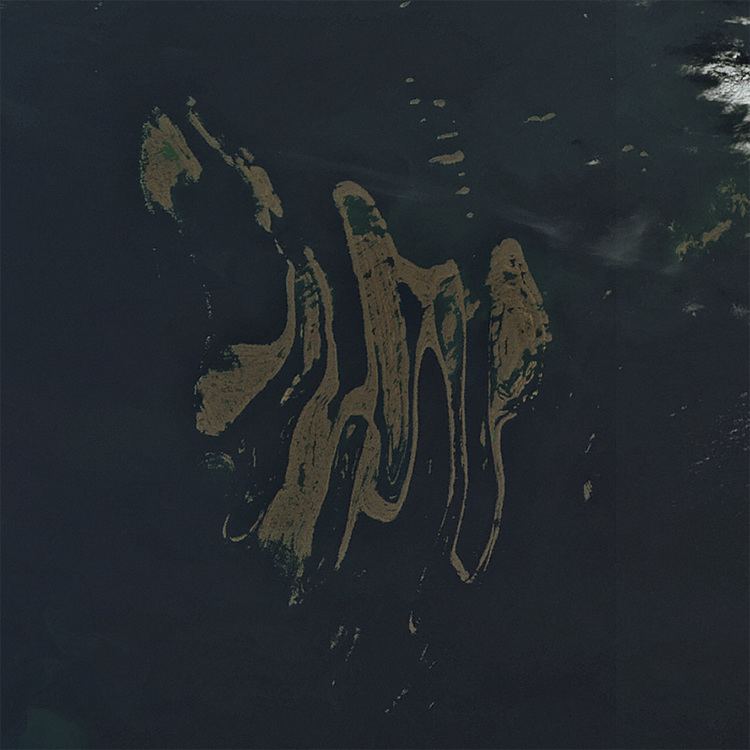 Before 1914, English-speaking cartographers knew very little about the Belcher Islands, which they showed on maps as specks, much smaller than their true extent. In that year a map showing them, drawn by George Weetaltuk, came into the hands of Robert Flaherty, and cartographers began to represent them more accurately. The islands are named for Royal Navy Admiral Sir Edward Belcher (1799-1877).
GeologyEdit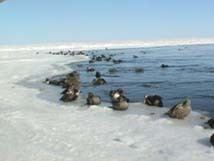 The geologic units of the Belcher Islands are Proterozoic in age. The exposed clastic sedimentary rocks, as well as volcanic and carbonate units record rifting and subsidence of the Superior craton during this period. There are two main volcanic sequences on the Belcher Islands called the Eskimo and overlying Flaherty volcanics. These volcanics form part of the Circum-Superior Belt.
FloraEdit
Other than in valley regions, trees cannot grow on the islands because of a lack of adequate soil.
FaunaEdit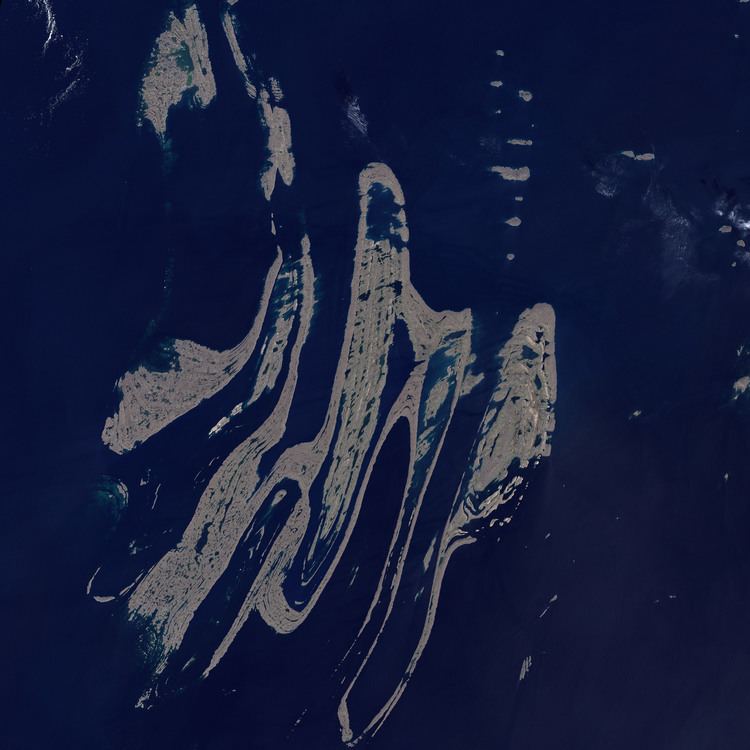 The main wildlife consists of belugas, walrus, caribou, common eiders and snowy owls all which can be seen on the island year round. There is also a wide variety of fish that can be caught such as Arctic char, cod, capelin, lump fish, and sculpin. The historical relationship between the Sanikiluaq community and the eider is the subject of a feature length Canadian documentary film called People of a Feather. The director, cinematographer and biologist Joel Heath spent seven years on the project, writing biological articles on the eider.
In 1998 the Belcher Island caribou (Rangifer tarandus groenlandicus) herd numbered 800.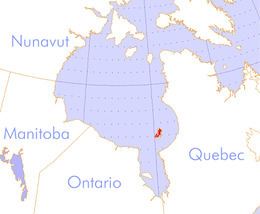 References
Belcher Islands Wikipedia
(Text) CC BY-SA