Douglas won the Academy Award for Best Supporting Actor and Sellers was nominated for Best Actor. The screenplay won the British Academy Film Award for Best Screenplay and the Writers Guild of America Award for Best Comedy Adapted from Another Medium. It was also nominated for the Golden Globe Award for Best Screenplay.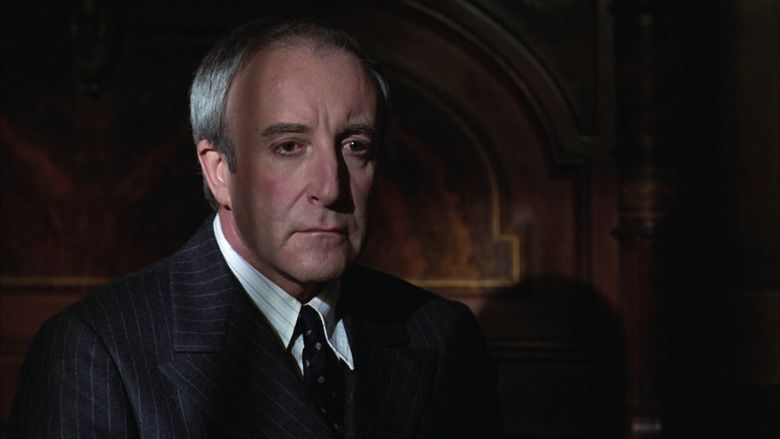 Chance is a middle-aged man who lives in the townhouse of an old, wealthy man in Washington, D.C. He is simple-minded and has lived there his whole life, tending the garden. Other than gardening, his knowledge is derived entirely from what he sees on television. When his benefactor dies, Chance naively says he has no claim against the estate, and is ordered to move out. Thus he discovers the outside world for the first time.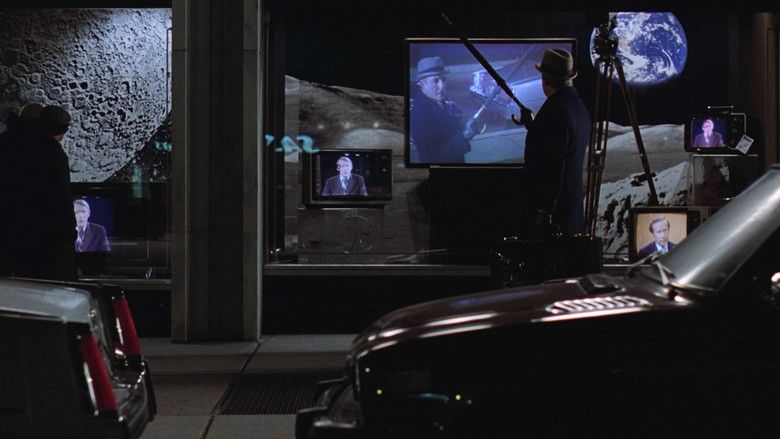 Chance wanders aimlessly. He passes by a TV shop and sees himself captured by a camera in the shop window. Entranced, he steps backward off the sidewalk and is struck by a chauffeured car owned by Ben Rand, an elderly business mogul. In the car is Rand's much younger wife, Eve.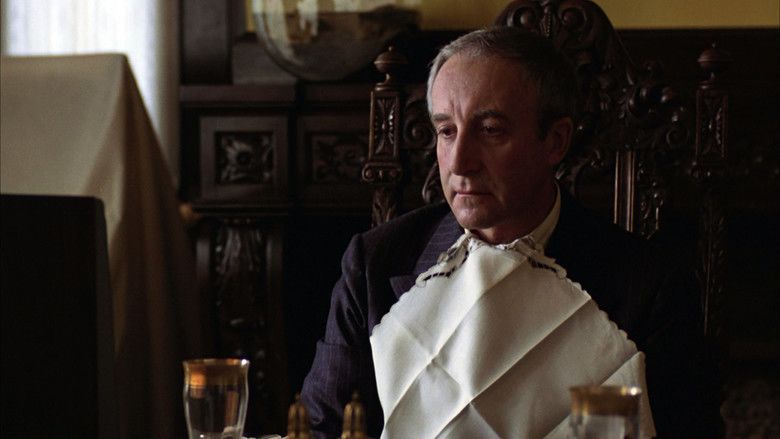 Eve brings Chance to their home to recover. She mishears "Chance, the gardener" as "Chauncey Gardiner". Chance is wearing expensive tailored clothes from the 1920s and '30s, which his benefactor had allowed him to take from the attic, and his manners are old-fashioned and courtly. When Ben Rand meets him, he takes "Chauncey" for an upper-class, highly educated businessman. Chance often misunderstands people and states the obvious, particularly about gardening, but his simple words are repeatedly misunderstood as profound, allegorical statements about life, business and the economy. Rand admires him, finding him direct, wise and insightful.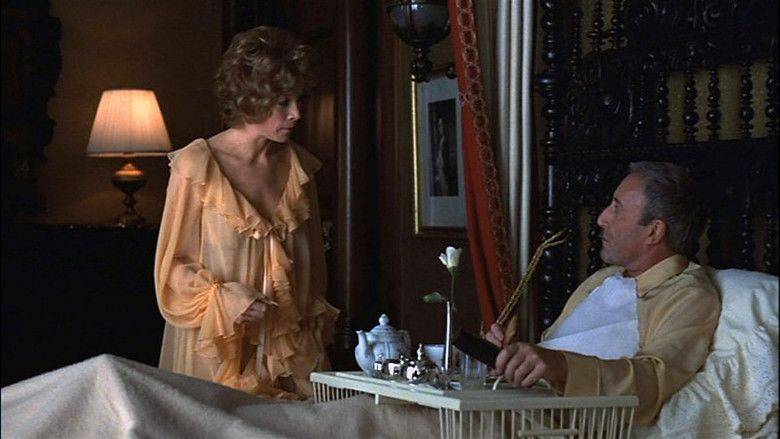 Rand is also a confidant and adviser to the President of the United States, whom he introduces to "Chauncey". The President, who is concerned about the economy, asks Chance his opinion about "temporary incentives". Chance hears the words "stimulate growth" and following a pause goes on a short speech about the changing seasons of the garden. Chance goes on to say "there will be growth in the spring". The President completely misinterprets this as optimistic political and economic advice. Chance, as Chauncey Gardiner, quickly rises to national public prominence. He remains an adviser to Rand, attends important dinners, develops a close connection with the Soviet ambassador and appears on a television talk show. During the show, as Chance again goes into detail about the importance of gardening and what a serious gardener he is, the host and public misunderstand this to be Chance talking about running the country and being a serious President should he get the chance.
Though he has now risen to the top of Washington society, he remains very mysterious. The Secret Service is unable to find any background information about him. Public opinion polls start to reflect just how much his "simple brand of wisdom" resonates with the jaded American public. The President even begins to fear Chance's popularity with the public. During this time Rand's physician, Dr. Allenby, becomes increasingly suspicious of Chance, and seems to be able to see what everyone else cannot—that Chance is not a wise political expert and that the mystery of his identity may have a more mundane explanation. Dr. Allenby considers confiding his suspicions to Rand but when he realizes how happy Chance is making him during his final days he decides not to.
Rand, who is dying, encourages Eve to become close to "Chauncey". She is already attracted to him and makes a sexual advance. Chance has no interest in or knowledge of sex, but mimics a kissing scene from the 1968 film The Thomas Crown Affair, which happens to be on the TV. When the scene ends, Chauncey stops suddenly and Eve is confused. She asks what he likes, meaning sexually; he replies "I like to watch," meaning television. She is momentarily taken aback, but decides she is willing to masturbate for his voyeuristic pleasure. As she becomes satisfyingly involved in the act, she does not notice that he has turned back to the TV and is watching it, not her.
Chance is present at Rand's death and shows genuine sadness at his passing by crying. Chance then talks briefly with Rand's physician, Allenby finally asks what he has been wanting to, and has his thoughts confirmed that "Chauncey" is merely a simpleminded gardener who knows nothing of finance or politics. Allenby does not appear bothered by this, and it is left ambiguous what he will do about the knowledge. At Rand's funeral, while the President delivers a speech, the pall-bearers hold a whispered discussion over potential replacements for the President in the next term of office. They unanimously agree on "Chauncey Gardiner".
Oblivious to all this, "Chauncey" wanders off through Rand's wintry estate. He straightens out a pine sapling, touches some flowers and then walks off across the surface of a small lake. He pauses, dips his umbrella deep into the water under his feet (confirming for the viewer that it is not just a skim of water on the ground), then continues to walk on the water, while the President is heard quoting Rand: "Life is a state of mind."
Principal filming occurred at the Biltmore Estate, the largest private home in America, located in Asheville, North Carolina.
Melvyn Douglas's granddaughter, Illeana, had a chance to visit the set and got to meet Peter Sellers, whom she considers to be her favorite actor. She has since credited the film for inspiring her to pursue a career in acting. According to Illeana, Sellers and Douglas had known each other since the 1940s when they first met in Burma during World War II. They often reminisced about the war days while on the set.
Burt Lancaster was Ashby's first choice for the role of Ben Rand. Laurence Olivier was also considered for the role, but he turned it down because of the masturbation scene.
According to MacLaine, "(Peter) believed he was Chauncey. He never had lunch with me... He was Chauncey Gardiner the whole shoot, but believing he was having a love affair with me."
The making of the film is portrayed in The Life and Death of Peter Sellers, a biographical film of Sellers' life.
Incidental music is used very sparingly. What little original music is used was composed by Johnny Mandel, and primarily features two recurrent piano themes based on "Gnossiennes" No. 4 and No. 6 by Erik Satie. The other major piece of music used is the Eumir Deodato jazz/funk arrangement of the opening fanfare from Also Sprach Zarathustra by Richard Strauss.
Mandel was also assisted by his late cousin and fellow composer Miles Goodman with the orchestration of the film.
The film opened to positive reviews and helped revitalize Sellers' comic career; many of his recent films had flopped except for the Pink Panther movies. Film critic Roger Ebert mentions the final scene in his 2005 book The Great Movies II (p. 52), stating that his film students once suggested that Chance may be walking on a submerged pier. Ebert writes, "The movie presents us with an image, and while you may discuss the meaning of the image, it is not permitted to devise explanations for it. Since Ashby does not show a pier, there is no pier—a movie is exactly what it shows us, and nothing more."
Sellers won the Golden Globe Award for Best Actor in a Motion Picture – Musical or Comedy for his performance in Being There. He was nominated for the Academy Award for Best Actor as well at the 52nd Academy Awards, but he lost to Dustin Hoffman for Kramer vs. Kramer.
Melvyn Douglas won his second Academy Award for Best Supporting Actor and Golden Globe Award for Best Supporting Actor – Motion Picture.
The credits at the film's end roll over an outtake, known as the "Rafael outtake". Sellers was later displeased that the outtake ran because he believed it took away from Chauncey's mystique. He also believed the outtake was what prevented him from winning the Oscar.
An alternative credit sequence has waves on a television set as they would appear on an "unoccupied" channel.
The film is recognized by American Film Institute in these lists:
2000: AFI's 100 Years...100 Laughs – #26
A 30th Anniversary Edition was released on DVD and Blu-ray on February 2009. The Criterion Collection issued the film on DVD and Blu-ray in March 2017.
The Wolfgang Press sampled the final line of the film on the original release version of their song "Mother Valentine" from their 1991 album Queer.
The 1996 album Being There by the American alternative rock band Wilco was named after the film.
In early 2017, Being There was cited by several political commentators, including Sam Harris and Malcolm Jones of The Daily Beast, in comparison to the rise of Donald J. Trump as the 45th President of the United States.
Two men who are almost purely the creatures of television. Two men who both glean what they know of the world from what we once so quaintly called the idiot box. One man reads very little, and the other cannot read or write at all. TV frames their views of life. You might even say that for them, TV is life. Simultaneously, TV has made both men celebrities. But it's not merely that TV allows this pair to find fame and flourish. More than that, this medium that deals almost exclusively in images and surfaces is the only venue through which either man could ever have ascended so meteorically to celebrity. So, is Donald Trump our Chauncey Gardiner?