Kennywood 2014 bayern kurve
The Bayern Kurve is an amusement ride made in both a portable and park model that debuted in 1965 and was invented by German engineer Anton Schwarzkopf. During the ride, riders sit in one of the sixteen bobsled-themed cars that travel at a high-speed around a circular single-hilled track. Riders start in an upright position and as the cars pick up speed, they tilt inward toward the center of the ride. This ride is also known for its loud horn which is similar to that of a diesel train engine that blasts its loud roar when the ride reaches maximum speed. Also akin to a train, the seamed track creates the same rail "click-clack" railway sound, particularly at the lower section of track in the front. Additionally, the ride has a distinct whine that increases with speed due to its tire/blade drive.
Contents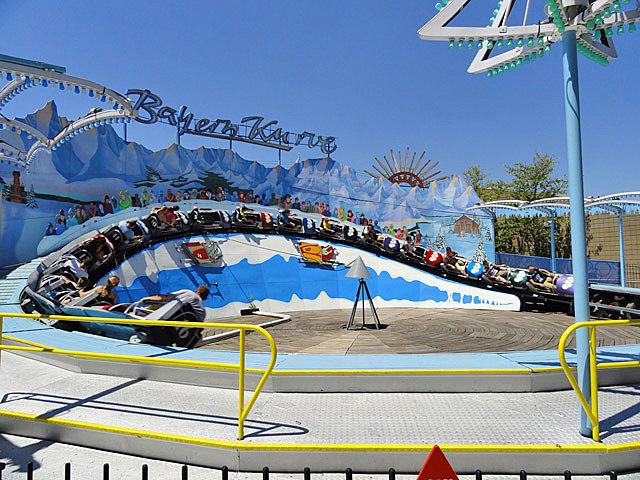 Bayern kurve bozec menude offride video foire de nancy 2015
Specs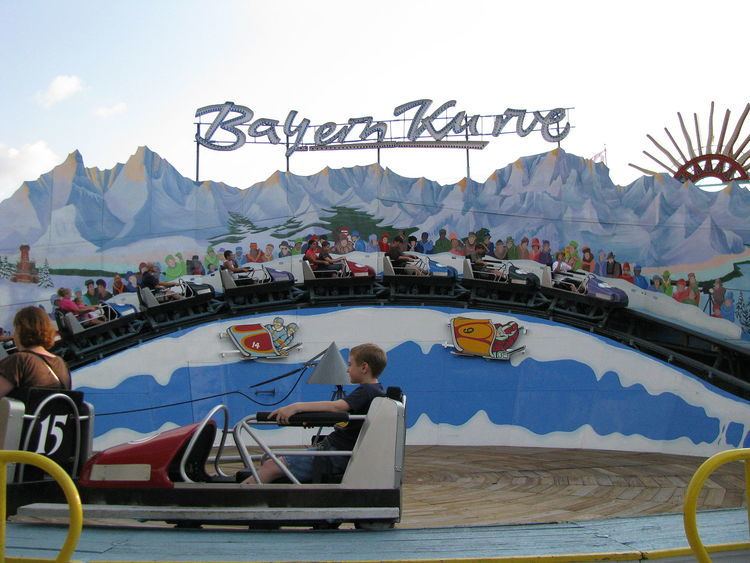 There are 16 cars capable of holding 2 passengers each making the maximum capacity 32 riders.
Theoretically this ride can thrill a maximum of 900 riders per hour.
The entire ride weighs approximately 29 tons.
The outer diameter of the ride is approximately 21 meters.
The portable version of this ride is transported by 3 trailers.
The absolute top speed is approximately 75 mph (120 km/h), but it is typically run at 40 mph (64 km/h) in most parks.
Appearance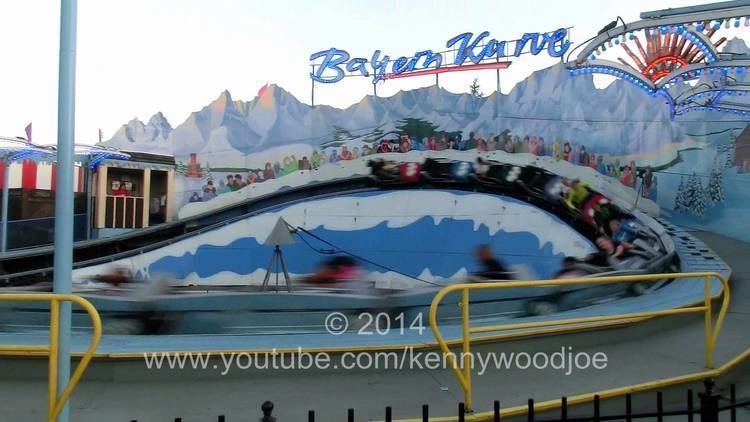 Although Bayern Kurves have been known to be re-themed on occasion, they are famous for their original Olympic bobsled appearance. The ride has a backdrop painted to look like mountain scenery with spectators looking down at the track. Originally there was a strip of lights running beneath the spectators. There is a lighted sign that reads "Bayern Kurve" and flashing sun mounted above the mountains and sometimes there are chasing lights added to edge the tops of the mountains. There are lighted Olympic rings mounted on the mountains below the track with a wooden bobsled figure on each side of the rings. The sixteen cars were each built with headlights and in some cases, the front of each car had the flag of a different nation painted on the front. The loading platform is surrounded by a railing with the Olympic rings in it and has a lighted, scalloped awning above it in parts. Also, there are lighted trees on poles in the loading platform. As mentioned above, this ride has been re-themed on numerous occasions and certain features are occasionally added or removed.
Installations
The following are some examples of Bayern Kurve rides.
Operating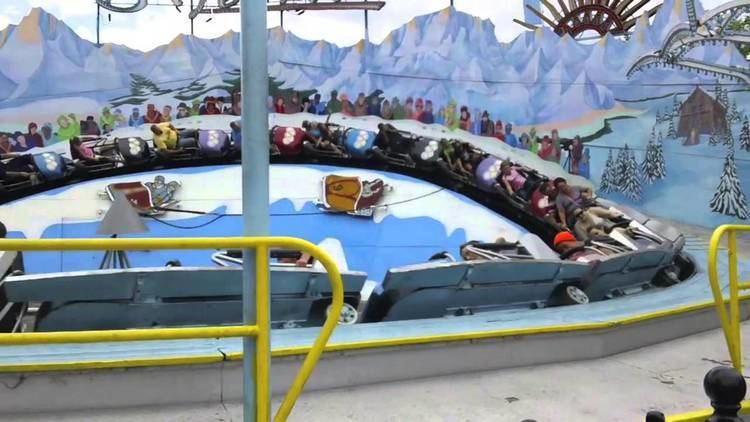 Bayern Kurve, Thomas Bozec (Schausteller from France)
Bayern Kurve, Kennywood
Bayern Kurve, Parque de la Ciudad Buenos Aires, Argentina
Berserker, California's Great America
Closed/Standing but not operating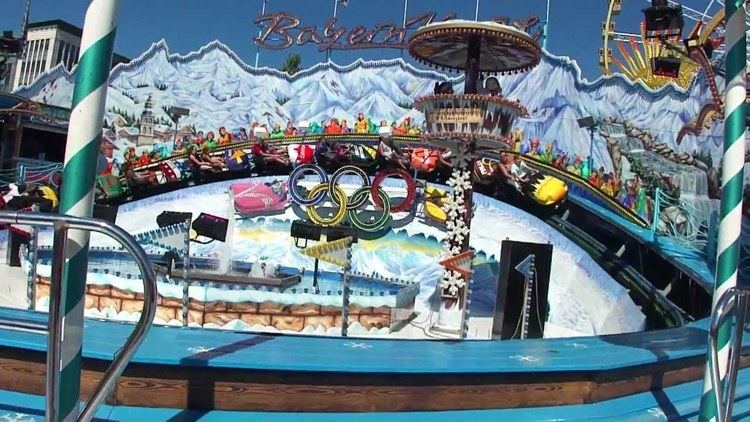 Bayern Curve, Canada's Wonderland
Bayern Kurve, Geauga Lake
Bayern Kurve, Six Flags New England (removed between 1996 and 1997)
Bayern Kurve, Kings Island
Bayern Kurve, Fun Spot
Bayern Kurve, Cedar Point
Concorde, Playcenter
Cortina Jet, Tykkimäki
Flower Jet, Adventureland. (Video footage of this ride can be seen in Chaka Khan's "Love of a Lifetime" (1986) music video as the video was shot in the park at the time the ride was in operation).
Grand Prix, Blackpool Pleasure Beach
Mount Kilimanjaro, Kings Dominion
Sierra Twist, Six Flags Magic Mountain (scrapped in 2008)
Swiss Bobsled, Six Flags Great Adventure
The Wild Bull, Carowinds
Wizard's Fury, Wonderland Sydney (Relocated from Kings Island, Opened in 1985 at Australia's Wonderland, it was scrapped in 2001)
Yukon Yahoo, Six Flags Great America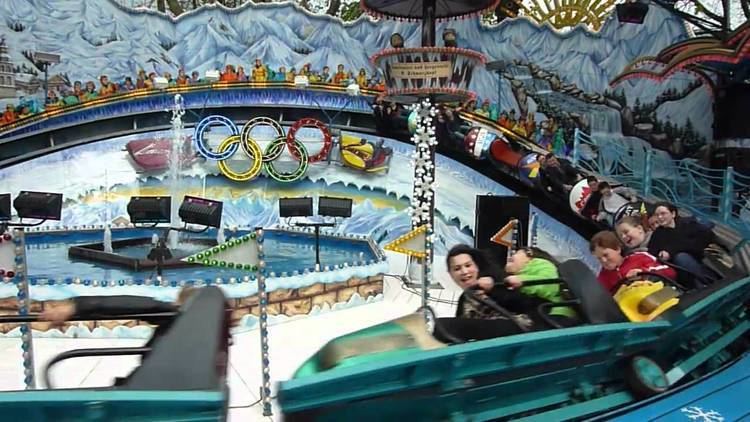 References
Bayern Kurve Wikipedia
(Text) CC BY-SA