Covid-19
Anton Schwarzkopf




Lisebergbanan




July 30, 2001




Amusement Ride Designer







Lisebergbanan, Scorpion, Twist n' Shout




Schwarzkopf Industries



Anton Schwarzkopf (8 July 1924 – 30 July 2001) was a German engineer of amusement rides, and founder of the Schwarzkopf Industries Company, which built numerous amusement rides and large roller coasters for both amusement parks and travelling funfairs.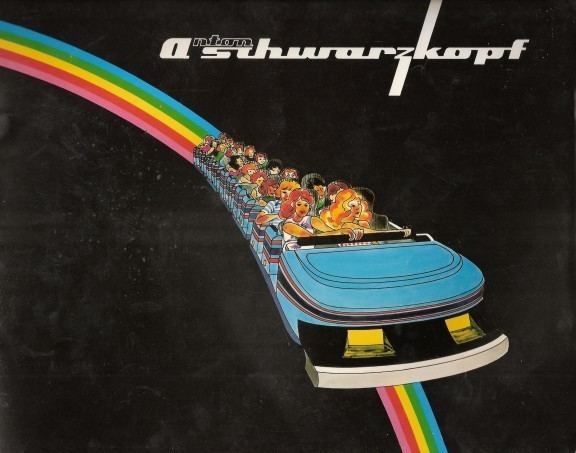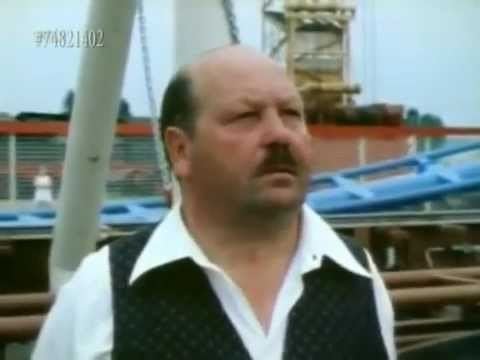 Anton Schwarzkopf was introduced into the industry with his father's involvement with the design of specialized trailers used to transport circus equipment. The company eventually transitioned into creating amusement rides. In 1960, Schwarzkopf took over his father's company leading to the creation of his first actual roller coaster, The Wildcat, in 1964. Schwarzkopf also designed the first launched roller coaster in the world by means of weight-drop technology, the Shuttle Loop. The first installation was King Kobra at Kings Dominion in Virginia. This coaster was later moved to Alton Towers, where it became well known as Thunder Looper. After its third move, it now resides at Hopi Hari in Brazil as Katapul.
Schwarzkopf Industries grew rapidly with the vast support of various customers praising the company's creations. Outside of Germany, the company was represented by the Intamin firm; and as a result, many older rides credited to Intamin were actually designed and created by Schwarzkopf.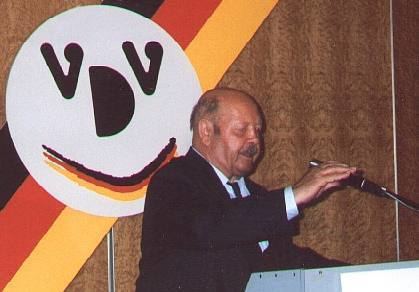 Schwarzkopf's prowess as a businessman was relatively lacking. His company suffered through several bankruptcies, resulting in the scrapping of many designs and deals with parks.
Schwarzkopf retired from the industry in 1995, and died on 30 July 2001 after suffering from Parkinson's disease for many years. His son Wieland reportedly remains in the amusement business, designing rides for another company.
One of his former employees, Werner Stengel, is now a prestigious designer of roller coasters and amusement rides.
This list shows many of the rides that Anton Schwarzkopf is noted for:
Aconcagua - Parque de la Ciudad (Custom Super Speedracer model)
Alpenblitz - Parque de la Ciudad (Alpenblitz II model)
Alpina Bahn - large portable non-looping coaster, found on the German funfair circuit.
Big Bad Wolf - Busch Gardens Williamsburg (finished by Arrow Dynamics, now defunct)
Black Hole - Alton Towers (formerly "Black Hole II", a Jet Star 2 model. After refurbishment by another German amusement rides company, Gerstlauer, the ride was installed at the Swedish Park, "Furuvik" in 2011, as the ride Rocket with a striking repaint, consisting of Red Track and Blue Supports (RCDB, 2014).)
Broca - Parque Nacional Del Cafe (formerly located at Worlds of Fun as Zambezi Zinger, one of two surviving Speed Racer models)
The Bullet, Flamingo Land. First operated 1991 and removed in 2005. The ride is now operating again at Selva Magica, in Mexico, after refurbishment, as "Bullet" from December 2013 (RCDB, 2014)
Cascabel - La Feria Chapultepec Magico (Shuttle Loop model)
Colossus the Fire Dragon - Lagoon Amusement Park (Double Looping model, with additional trackway curve)
Enigma - Pleasurewood Hills (World's only Jumbo V coaster)
Dante's Inferno - Astroland
Golden Loop (Originally Named White Lightnin') at Gold Reef City in Johannesburg, South Africa.
Greezed Lightnin' - Kentucky Kingdom (Shuttle Loop model) Formerly located as Six Flags Great America as The Tidal Wave (1978-1991).
Greezed Lightnin' - AstroWorld - not to be confused with the ride of the same name in Kentucky, this was a flywheel launched shuttle loop built in 1978. Is now in storage.
Greased Lightnin' - a third model with a slightly different spelling, this model operated at California's Great America but is now in pieces.
Jet Star (Sarkanniemi roller coaster) - Last Jet Star roller coaster ever built, closed down in 2012 (RCDB, 2014).
Jet Star 2 - Lagoon Amusement Park (Jet Star 2 model)
Jumbo Jet - Cedar Point
Jumbo Jet - Morey's Piers
Katapul - Hopi Hari (Shuttle Loop model, formerly King Kobra at Kings Dominion and Thunder Looper at Alton Towers)
Knightmare - Camelot Theme Park (Custom Design)
Laser (roller coaster) - Dorney Park & Wildwater Kingdom (Double Looping model) Closed at the end of 2008
Lisebergbanan - Liseberg in Sweden (custom design)
Looping Star - Nagashima Spa Land
Looping Star Dreamland Margate UK(1982)
Looping Star - Playcenter - Sao Paulo - Brasil
Dreier Looping, renamed Magnum Force and then Montana Infinitum - 3 loop coaster, which toured German funfairs before being sold to Flamingo Land and then La Feria Chapultepec Magico where it currently resides.
Mind Bender (Six Flags Over Georgia) - Six Flags over Georgia
Mindbender (Galaxyland) - Galaxyland at the West Edmonton Mall
Montezooma's Revenge - Knott's Berry Farm in Buena Park, California
Nightmare at Crack Axle Canyon - The Great Escape & Splashwater Kingdom (Jet Star model) (SBNO)
Nightmare at Phantom Cave - Darien Lake (Jet Star Model) (Defunct)
Olympia Looping - Portable roller coaster, the largest in the world
Orbit (Enterprise) -formerly the Orleans Orbit upon opening of Marriott's Great America, Gurnee, IL Six Flags Great America
Rat Ride (now Raptor Attack) - Lightwater Valley (Wildcat model)
Revolution - Six Flags Magic Mountain The world's first modern looping roller coaster.
Ripper - Thrill-Ville USA (Jet Star Model)
Scorpion (roller coaster) - Busch Gardens Tampa Bay
Shock Wave - Six Flags Over Texas
Shuttle Loop - Nagashima Spa Land (Shuttle Loop model)
SooperDooperLooper - Hersheypark
Thriller - A portable multi-looper.
Twist N' Shout - Loudoun Castle (Silverarrow model)
Viper - Six Flags Astroworld (Looping Star model) demolished in 2005
Whizzer - Six Flags Great America (formerly "Willard's Whizzer", a Speed Racer model same as World of Fun)
Wild Cat - Parque de la Ciudad A 54m Wildcat model (SBNO since 2008)
WildCat - Cedar Point A 65m Wildcat model that features two vertical spirals. Operated 1979-2011
Wheelie, Six Flags Over Georgia, Enterprise, Operated from 1977-2012. Removed to make room for SkyScreamer
Zambezi Zinger (Speed Racer model same as Whizzer) Worlds of Fun. Was removed in 1997 after stood for 25 years. Currently as a longest roller coaster that stood in World of Fun history. As of 2014 it will be no longer anymore after Timber Wolf will be longest stand in the park history.
Anton Schwarzkopf Wikipedia