Date

4 June 1859




Location

Magenta, Italy




Result

Franco-Sardinian victory






657 dead 3,858 wounded

1,368 dead 4,538 wounded 4,500 captured




Similar

Second Italian War of Indepe, Battle of Solferino, Battle of Palestro, Battle of Montebello, Battle of San Martino
The Battle of Magenta was fought on 4 June 1859 during the Second Italian War of Independence, resulting in a French-Sardinian victory under Napoleon III against the Austrians under Marshal Ferencz Gyulai.
Contents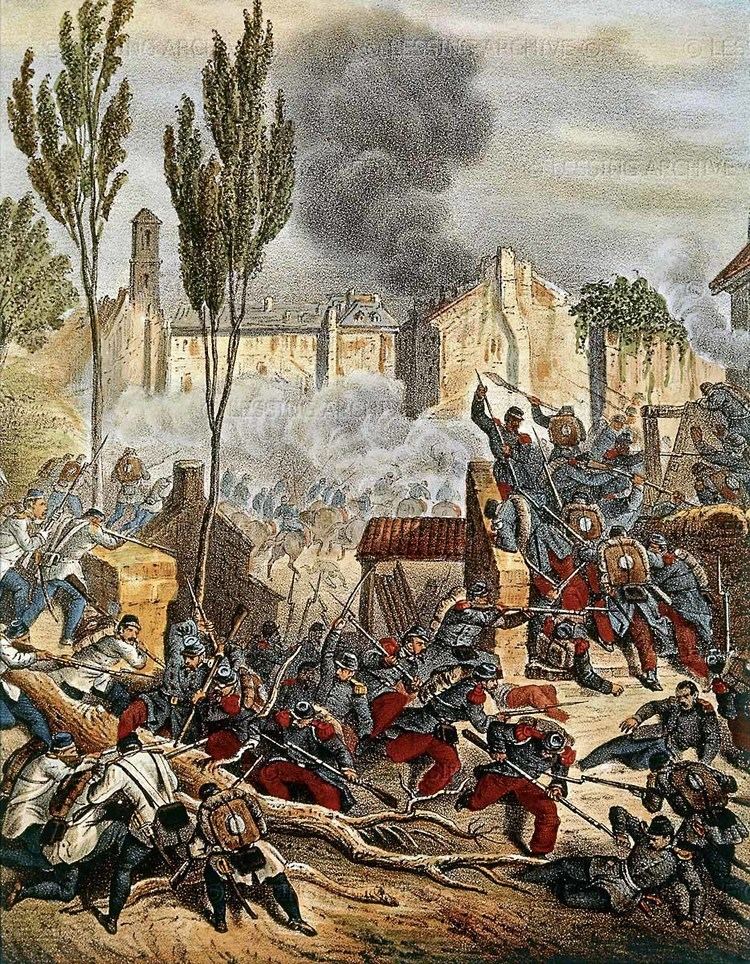 It took place near the town of Magenta in northern Italy on 4 June 1859. Napoleon III's army crossed the Ticino River and outflanked the Austrian right forcing the Austrian army under General Gyulay to retreat. The close nature of the country, a vast spread of orchards cut up by streams and irrigation canals, precluded elaborate maneuver. The Austrians turned every house into a miniature fortress. The brunt of the fighting was borne by 5,000 grenadiers of the French Imperial Guard, still mostly in First Empire style uniform. The battle of Magenta was not particularly large, but it was a decisive victory for the French-Sardinian forces. Patrice Maurice de MacMahon was created Duke of Magenta for his role in this battle, and later served as President of the Third French Republic.
The Franco-Piedmontese coalition consisted in overwhelming majority of French troops (1,100 Piedmontese and 58,000 French). Their victory can therefore be considered as mostly a French victory.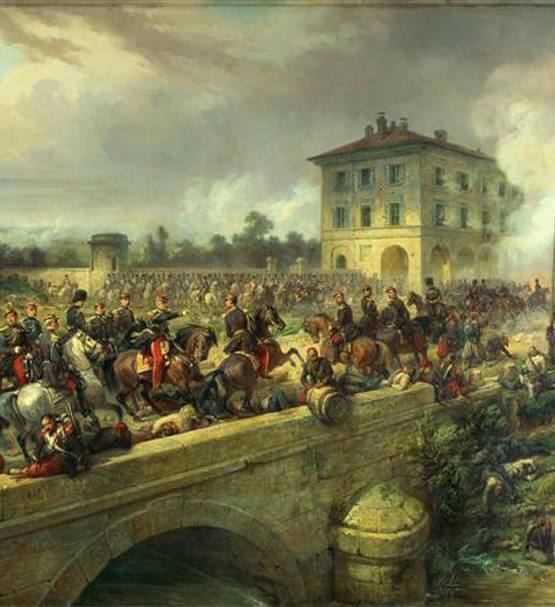 The battle of magenta mountain
Aftermath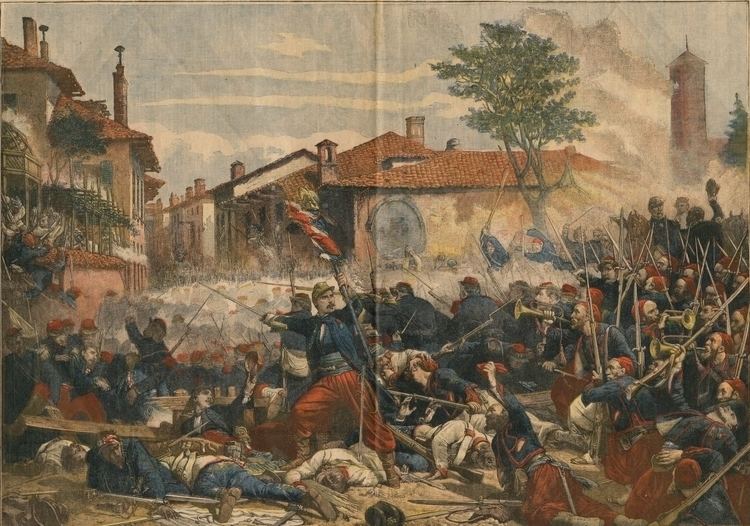 A dye producing the colour magenta was discovered in 1859, and was named after this battle, as was the Boulevard de Magenta in Paris.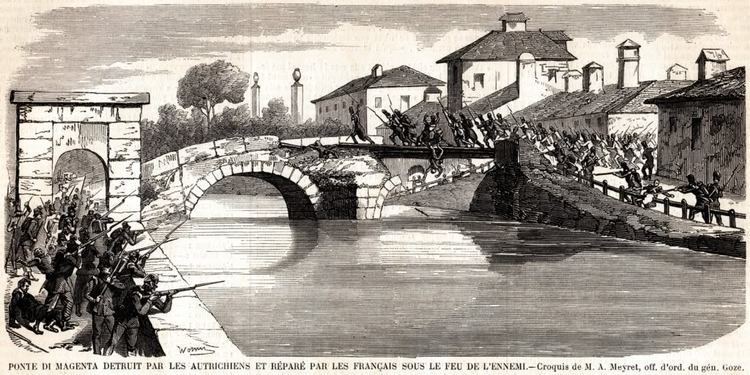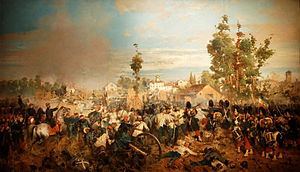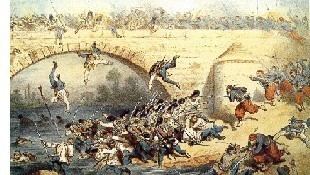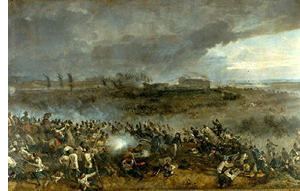 References
Battle of Magenta Wikipedia
(Text) CC BY-SA