Country

Philippines




Region

CALABARZON




Population

295,231 (2007)




Area

282.96 km2


Mayor

Eduardo B. Dimacuha(NPC)








Colleges and Universities

Batangas State University (Batangas City), University of Batangas (Batangas City), St Bridget College (Batangas City), Westmead International School (Batangas City), STI College - Batangas (Batangas City)



Map of Batangas City
Batangas City (Filipino: Lungsod ng Batangas), is the capital city of the Province of Batangas, Philippines. Known as the "Industrial Port City of Calabarzon", Batangas City is currently classified as one of the fastest urbanizing cities of the Philippines. According to the 2015 census, the city has a population of 329,874 people.
Contents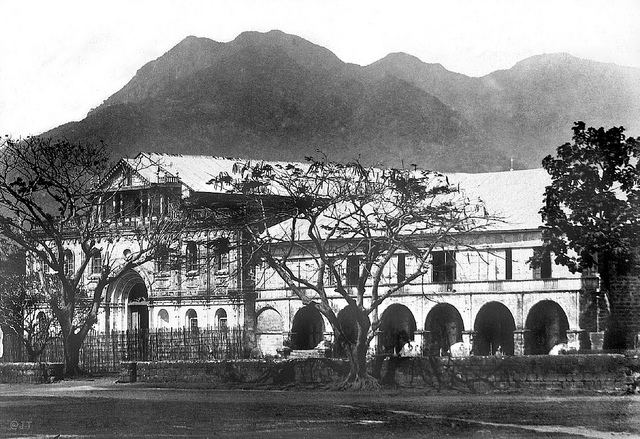 Philippines joyride sm city batangas city
Foreign rule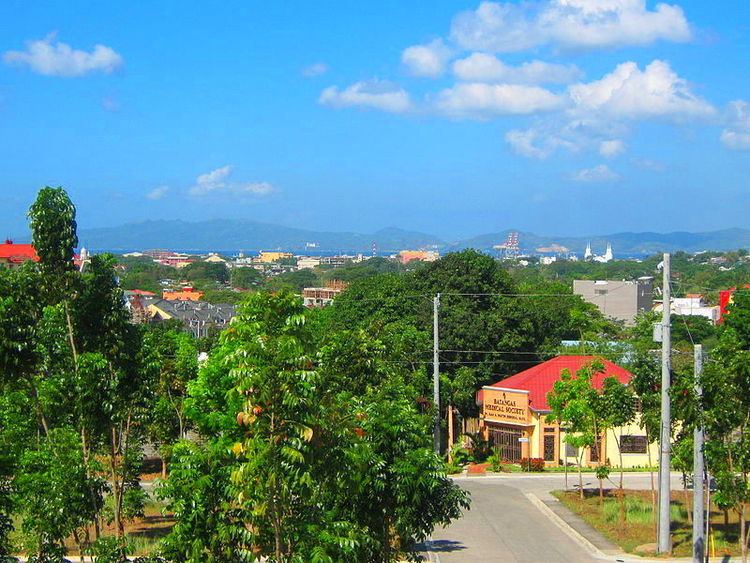 The first Spanish missionaries arrived in Batangas City since 1572 due to group migration. Finally, in 1581, Spanish authorities governing the Philippines created a pueblo in the area which included the hill (now Hilltop) where the present Provincial Capitol of Batangas stands after the formal end of the Coumintang Kingdom. The town was named "Batangan" because huge logs, locally called "batang", abounded in the place. The Spanish government appointed Don Agustin Casilao as Batangan's first gobernadorcillo. Said title of "little governor" as head of the pueblo or municipio was replaced in 1894 by "capital municipal." It is not clear who succeeded Casilao nor is it known whether there were subsequent appointments of capital municipal. Don Agustin Casilao is sometimes referred to as Agustino or Augustino in some sources. By 1870, its barangays were Balagtas, Bilogo, Bolbok, Bukal, Catandala, Konde, De La Paz, Kumintang Ibaba, Matuko, Mapagong, Paharang Kanluran, Pairang, Pinamucan, Patulo, Sampaga, San Agapito, San Isidro and Talahib.
At the coming of the Americans in the early 1900s, local civil government of Batangas was set up. It took effect on July 4, 1901 with Jose Villanueva elected as "Municipal President." His term expired in 1903.
Subsequent elections installed the following as municipal presidents: Juan Palacios, 1904–1905; Jose Arguelles, 1906; Marcelo Llana, 1907; Sisenando Ferriols, 1908–1909; Ventura Tolentino, 1910–1914; Julian Rosales, 1915; Juan Gutierrez, 1916–1919; Julian Rosales, 1920–1922; Juan Buenafe, 1923–1930; Perfecto Condez, 1931–1937; Juan Buenafe, 1938-1940. In 1941 the title "Municipal President" was changed to "Municipal Mayor." Pedro Berberabe was elected first municipal mayor.
Batangas City was severely damaged due to the Japanese A6M Zero bombardment and on December 12, 1941, the Batangas Airport which is located in Brgy. Alangilan is totally destroyed. On October 14, 1943, municipal councilor Roman L. Perez was appointed Mayor by the Japanese after the inauguration of the Second Republic of the Philippines. Liberation begun when 158th Regimental Combat Team (or 158th RCT) under the command of the US 6th Army reached Poblacion, Batangas City by March 11 during the Philippines Liberation Campaign of 1944–45. By the end of April the same that year, some elements of the 188th Glider Infantry Regiment of the 11th Airborne Division was left to clear the barangays east and mountains south of the city as the main Allied Force continued their drive towards the Quezon Province. Some of hundreds thousands local Filipino soldiers and officers of the 4th and 42nd Infantry Division of the Philippine Commonwealth Army and 4th Constabulary Regiment of the Philippine Constabulary was entering and re-invaded in Batangas City. Throughout the battle, recognized Filipino Guerrilla fighters played an important key role in the advancement of the combined American and Philippine Commonwealth troops, providing key roads and information for the Japanese location of defenses and movements. Hostilities ended as the war came closer to the end.
Independence and onwards
After the Liberation, Pres. Manuel Roxas issued his reappointment. Mayor Perez ran and won in 1944, the first post-War elections in the country. In November 1949 he was killed by an unknown assassin. Vice Mayor Atilano Magadia succeeded then Mayor Perez. He served until 1951. Mayor Macario Chavez was elected in 1951. His four-year term ended in 1955.
People voted Pedro S. Tolentino overwhelmingly as mayor in 1956. He was reelected three times. It was during his fourth term (mid 1969) that Congress approved the Charter, a milestone event which made him the first city mayor of Batangas.
Other succeeding mayors followed are Mayor Macario M. Mendoza, 1974–1979; Alfredo M. Borbon, 1979–1980, Conrado C. Berberabe, 1980–1986; Jose M. Atienza, 1986–1987; Mario M. Perez, 1987, Eduardo B. Dimacuha, 1988–1998, Angelito D. Dimacuha, 1998–2001 and again Eduardo B. Dimacuha, 2001–2010, Vilma A. Dimacuha, 2010-2013 and again Eduardo B. Dimacuha, 2013–present .
Meanwhile, on January 19, 2008, Pres. Gloria Macapagal-Arroyo opened Phase II project of the Batangas City International Container Port (with turn-over to the Philippine Ports Authority). She also inspected a major road project in Southern Tagalog. She then inspected the P1.5-billion Southern Tagalog Arterial Road (STAR), Stage II-Phase 1 connecting Lipa (19.74 kilometers and Batangas and the South Luzon Expressway (SLEX) road widening, expansion and the STAR toll way development projects in Batangas.
Barangays
Batangas City is politically subdivided into 105 barangays. Pagkilatan was formerly a sitio of Matoco. Malalim was formerly the "southern portion of the barrio of Sirang Lupa, the northern portion of the barrio Mahabang Dahilig, and the eastern portion of San Isidro" "together with the sitio of Malalim"; this territory became a barrio (barangay) in 1954. In the same year, sitio Malitam, formerly part of barrio Libjo, was elevated as a barrio. San Antonio was constituted from the sitios of Ilaya, Labac, Matalisay, Pajo and Cacawan, from the barrio of San Agapito. In 1957, the barrio of Talumpok was divided into two. Sitios Romano, Poyesan, Bondeo and Latag were constituted into Talumpok Silangan, while sitios Ginto, Duhatan, Kulingkang, Piit and Cuaba were constituted into Talumpok Kanluran.
Balagtas was formerly known as Patay, Kumintang Ilaya as Sambat Ilaya, and Kumintang Ibaba as Sambat Ibaba.
Demographics

In the 2015 census, the population of Batangas City was 329,874 people, with a density of 1,200 inhabitants per square kilometre or 3,100 inhabitants per square mile.
Economy
The City of Batangas gears up activities on trade, finance, education and medical services for most part of the province. As a center for trade and commerce, it hosts one of the largest oil refineries in the country, Pilipinas Shell, and three natural gas power plants, namely, Keilco, First Gas and Malampaya On-Shore Gas Plant. Other major industries include: San Miguel Food Corporation, JG Summit Petrochemical Corp., Universal Robina Corp., Himmel Industries Inc., Chemphil Bulk Terminal, San Lorenzo Power Plant and First Philippine Industrial Corp. It is the center for education, with three of the largest universities in the province and recently, more International Schools have chosen the City as their campus sites.
The City draws thousands of transient and migratory workers, with 58 banking and other financial institutions, about 9 shopping centers (6 in Poblacion, 1 in Cuta, 1 in Calicanto, and 1 in Pallocan West), 5 major hospitals and 3 major hotels, and various government agencies.
Transportation
Batangas City's public transportation mainly include jeepneys and tricycles. Also, the city has transportation between barangays and other cities and municipalities. The city's central transportation is the Batangas Grand Central Terminal, found beside the Diversion Road in Balagtas.
Education
Among the higher education institutions in the city is the Batangas State University, Lyceum of the Philippines University–Batangas, University of Batangas, St. Bridget College, Westmead International School, Golden Gate College and Colegio ng Lungsod ng Batangas.
The Department of Education also maintains a division in Batangas City.For of the academic year of 2013-2014, there are 82 public elementary schools and 18 public high schools. For the academic year of 2016-2017, 50 private schools offering various levels of education from pre-school to college level have legal permit to operate in the city.
Utilities
Electricity services in Batangas City is provided by Meralco for most of its barangays. Some barangays in the eastern rural area near the boundary with Taysan are served by the Batangas II Electric Cooperative (BATELEC-II) . Power in off-grid Verde Island are provided by diesel generators and solar panels.
The water services in the urbanized areas are provided by the Batangas City Water District (BCWD). Rural areas are localized, and provided by the Rural Waterworks and Sewage Authority.
The city is also locations of two major power plants that supply power to the Luzon grid:
Ilijan Power Plant - a natural gas power plant owned and operated by the Korea Electric Power Company (KEPCO)
San Lorenzo - Santa Rita Power Plant - a combined cycle natural gas power plant owned and operated by Firstgen
References
Batangas City Wikipedia
(Text) CC BY-SA