Jeffrey Wright portrays Basquiat, and David Bowie plays Basquiat's friend and mentor Andy Warhol. Additional cast members include Gary Oldman as a thinly disguised Schnabel, Michael Wincott as the poet and art critic Rene Ricard; Dennis Hopper as Bruno Bischofberger; Parker Posey as gallery owner Mary Boone; Christopher Walken as villainous journalist, and Claire Forlani, Courtney Love, Tatum O'Neal, and Benicio del Toro in supporting roles as "composite characters".
The film was written by Schnabel and Michael Thomas Holman, who was also credited for story development, with story by Lech J. Majewski and John F. Bowe. Holman, a former member of theatrical rock group The Tubes, had first met Basquiat in 1979 and together that year they founded an experimental, industrial/electronica group called Gray.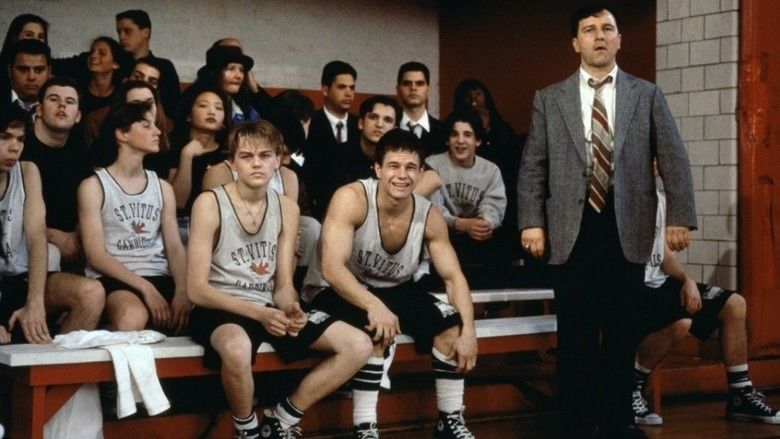 It begins as the credits roll with the back of a little boy and his mum walking down a corridor then arrive in front of Picasso's "Guernica".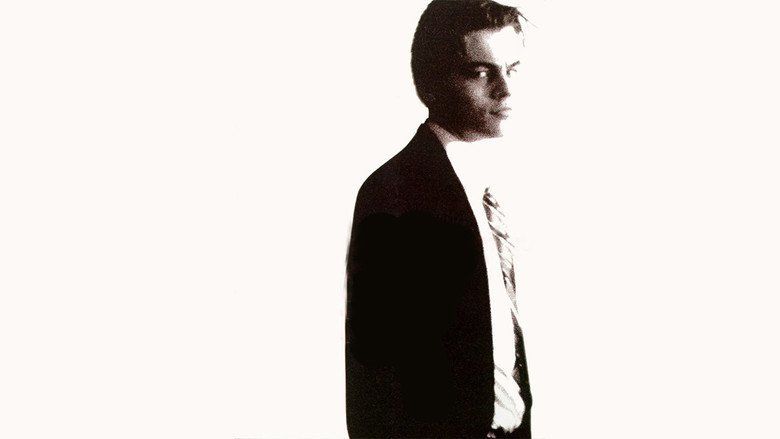 A grown-up dreadlocked Basquiat comes out of a cardboard box in the bushes behind a graffiti-ised park seat. As he walks the sky becomes a massive wave a surfer is riding.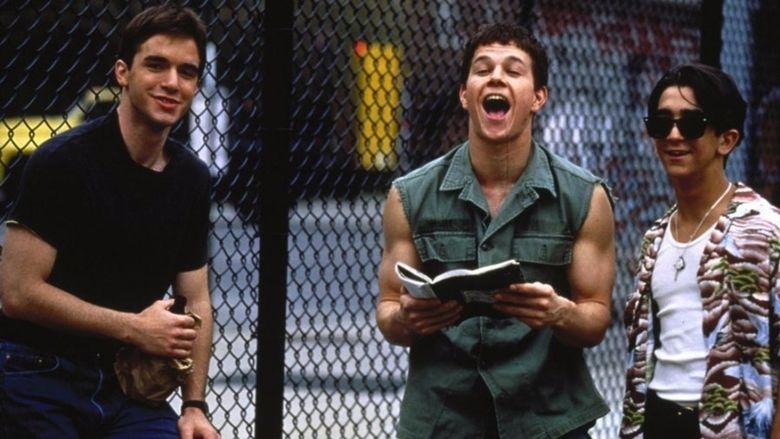 He gets thrown out of a cafe but makes friends with Gina, the waitress; then he visits his vague mum in an institution to tell her he's getting married; his love is obvious whereas the marriage is not.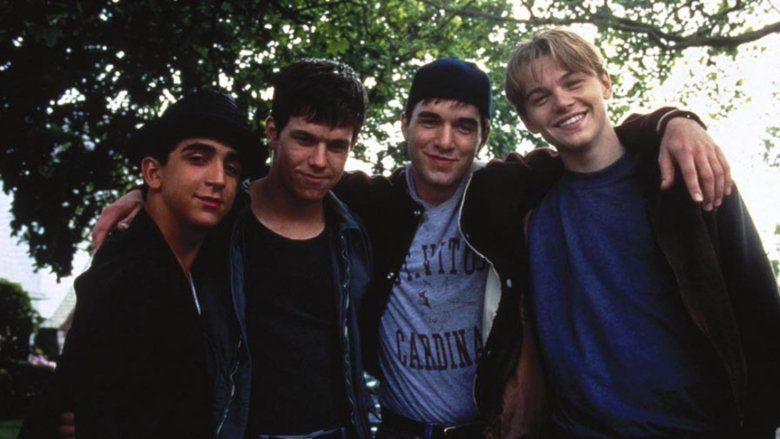 He catches up with Gina on the street and asks her to come to Mudd Club and she says he can call her. They're now sleeping together.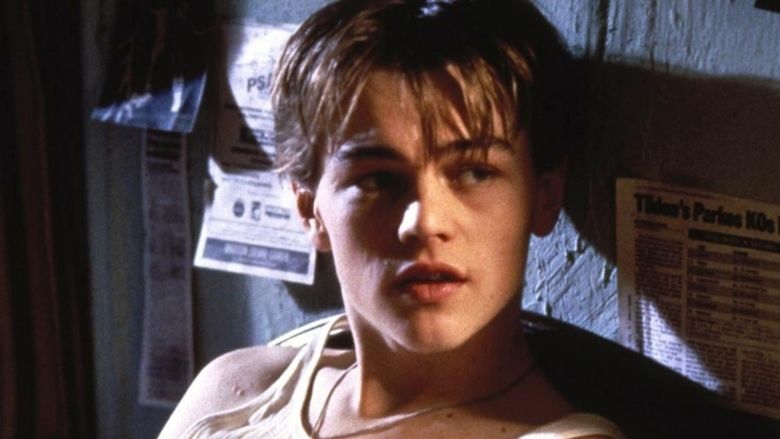 When his park box bed collapses in the rain at night he visits Benny and they snort and get high. A prank call to a suicide line then set to music at the Mudd Club where he sees Gina through the crowd. They leave; he can't flag a cab so with a look to her she steps to the front and she can.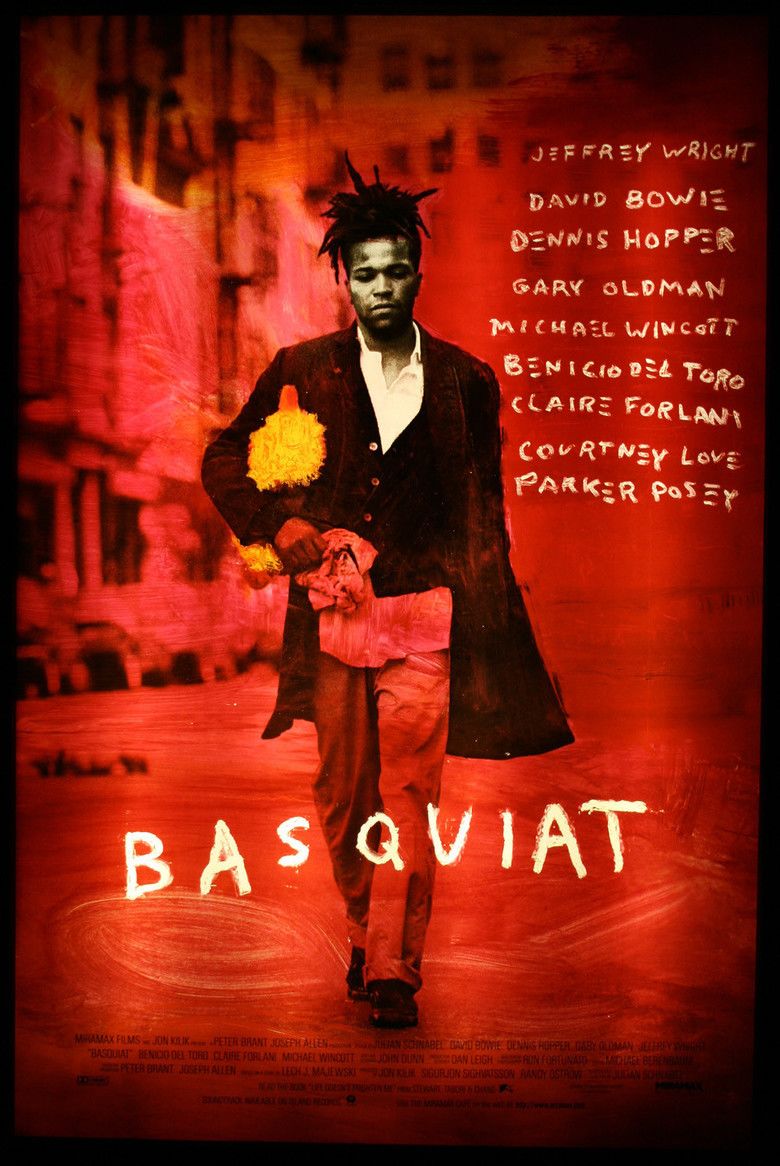 While in a gallery working with an electrician painter he walks out after being bossed around by the owner, then peers into the art show opening. He's the SAMO graffitist.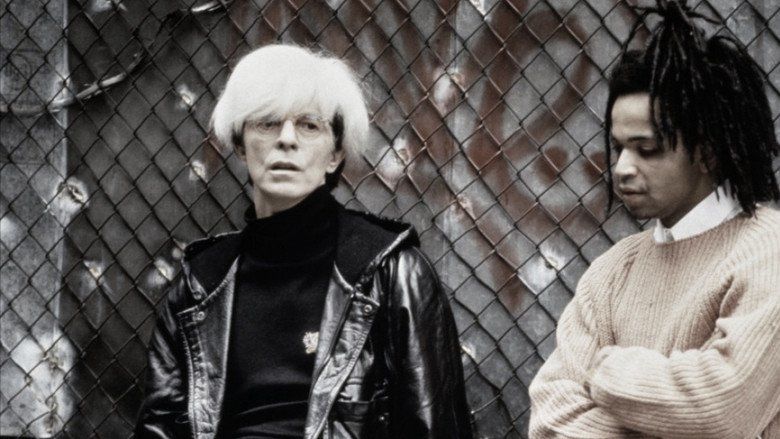 Surfing superimposition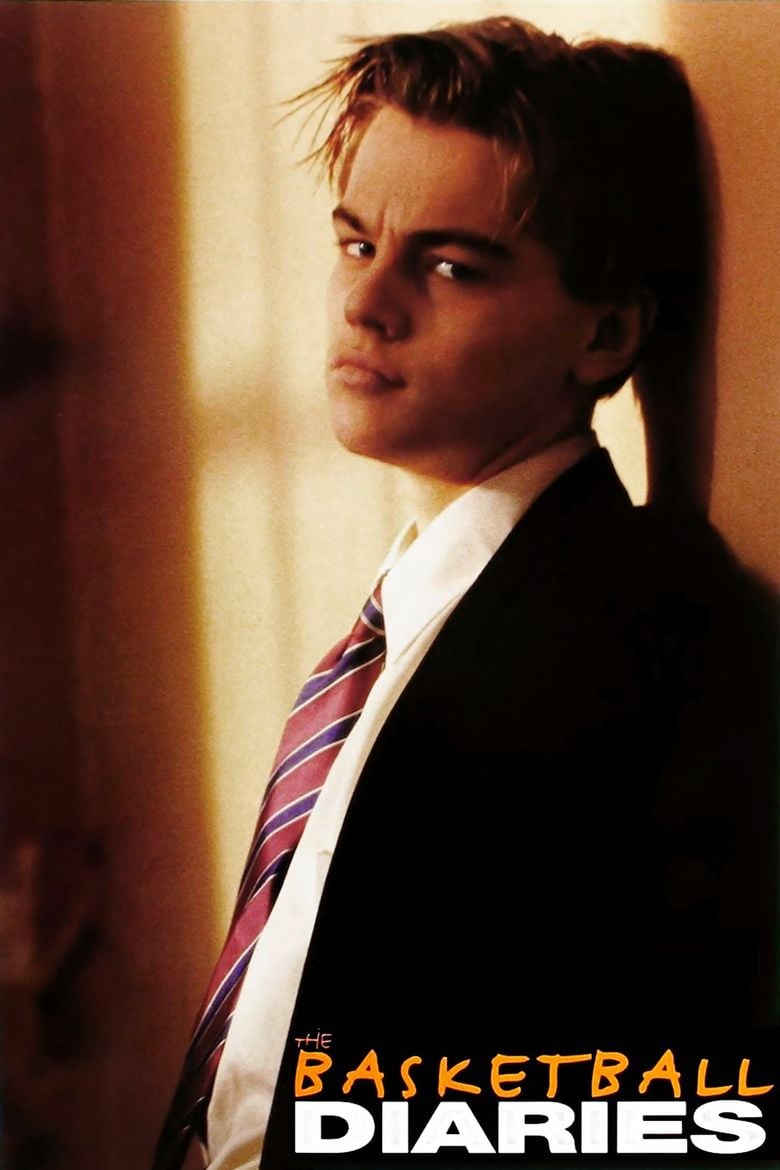 As Benny and him are walking talking, a limo draws up and as they watch Andy Warhol and Bruno (art dealer) get out; Basquiat goes into the restaurant they're in and sells them two of his postcards.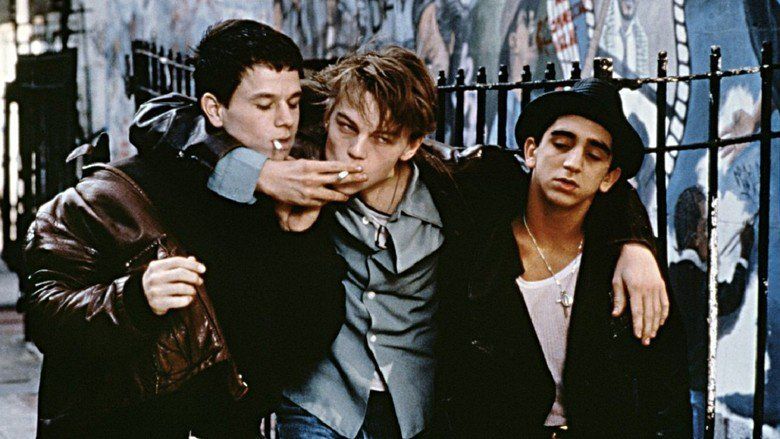 He's painting inside with black and white TV on when Gina wakes up and she loses her block; he's painted her dress and paintings but he comforts her back to happiness.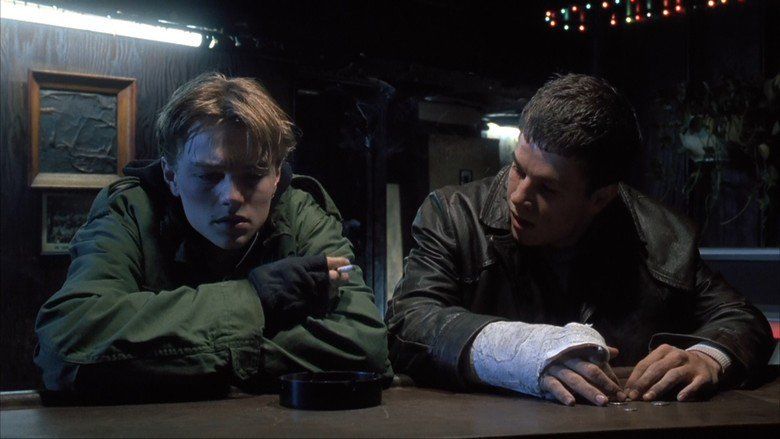 Snorting at a high-rise drug den where some of them check out passers-by with a telescope which is used to find him after he's left for Rene who runs down in admiration of his talent.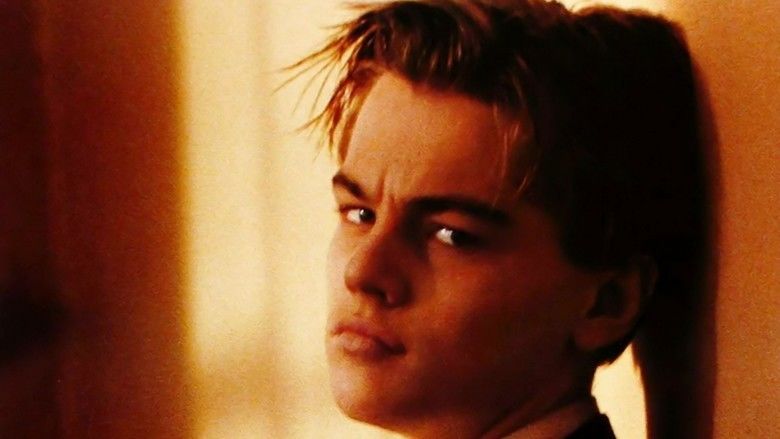 Sure enough, the art shows, dealers and gallery owners start to be fixtures in his life.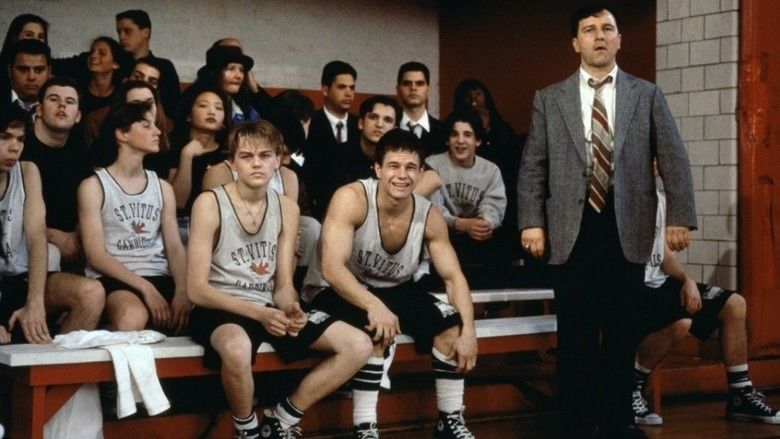 People are now coming by all the time while he paints and after he flirts with 'big pink' in the street he's nodding off then being slapped around to wake him up by Gina who sees a needle on the bedside table.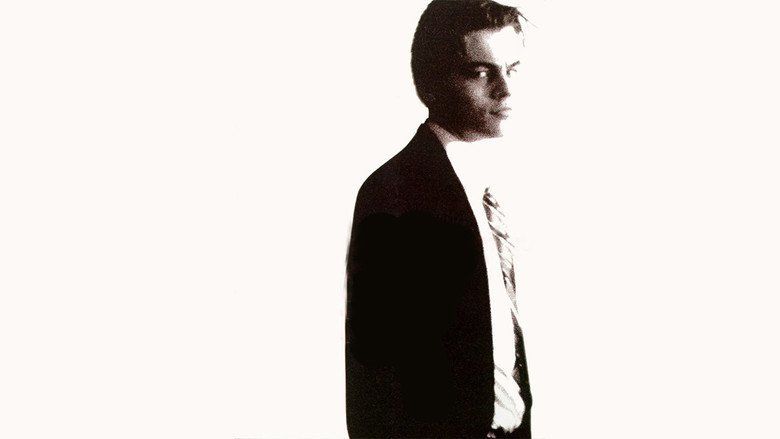 Benny is noticing a change in Basquiat's attitude with his new found art world niche and storms out the taxi.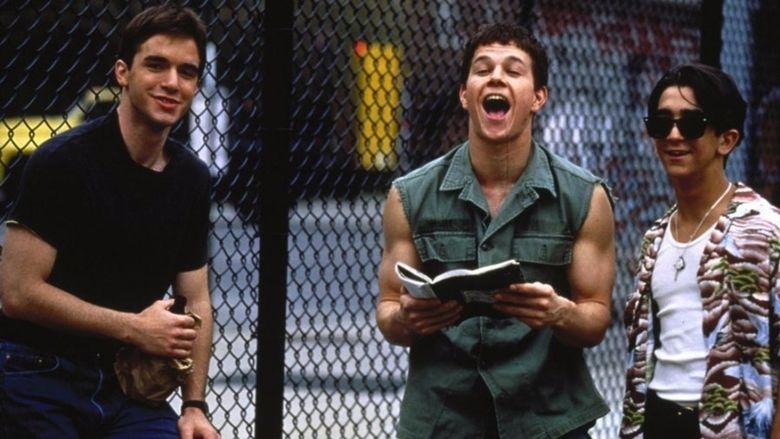 The arty-fartyness of it all is coming out as dealers and gallery owners fight for him and his work and he gains in admiration from limosine drivers. Rene loses his block at Mr Chou's after an exhibition opening and is forcibly removed.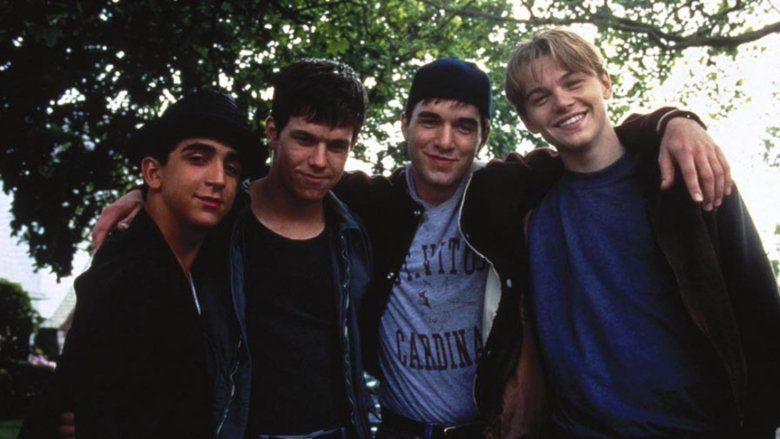 His positive nature shows through being interviewed by a rather condesceding amateur reporter.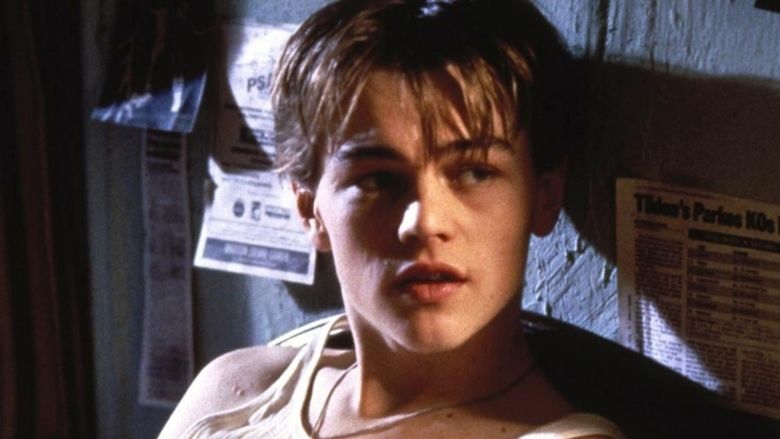 Bicycling around, visiting Andy who is now his friend.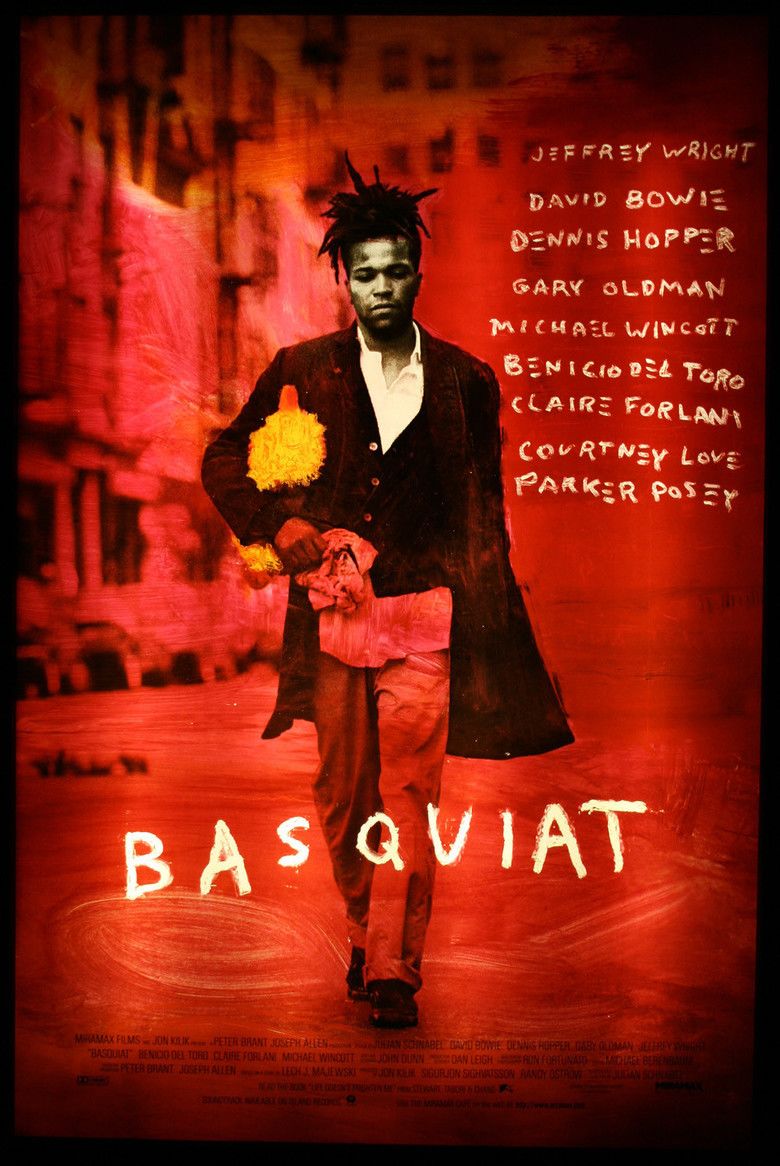 He and Gina catch up at a posh restaurant where a table of businessmen snigger and he checks his drug face blotches in the mirror. Andy relays that the gossip is Basquiat is killing himself but doesn't like the idea of him going to Hawaii and opening a tequilla shop; because Basquiat is a painter. Basquiat sends Andy a dreadlock helmet.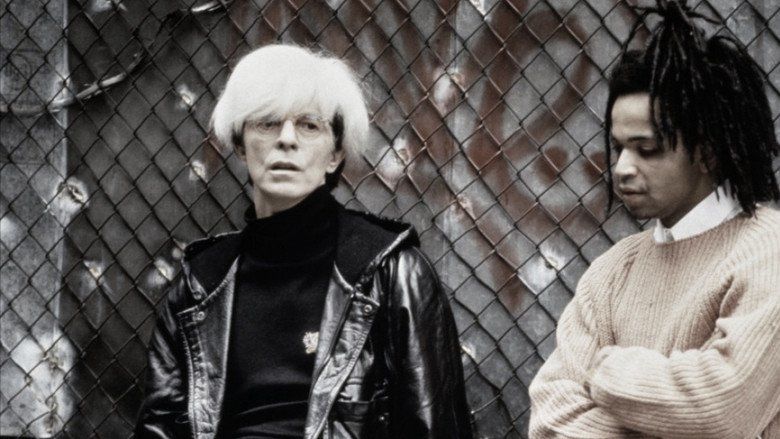 Basquiat walking down the street, tries to join in with some graffiti-ists who take offence and bash him up.
Basquiat walks into a studio where paintings are being hung; the owner sees him and the artist being hung – Milo -invites him to visit and tells him Andy does care, does know about art, and is concerned about Basquiat's drug habit.
After Bruno tells Basquiat about Andy's death there's waterskiing footage with Basquiat writing TITA on what could be a skull or baseball … and footage of the real Andy and the acted Andy watched by Basquiat as tears start to come.
He tries to get his mum out of the convent in the middle of the night, then Benny finds him in his pjs and they drive through NY in an old jeep; we see his clogs are what he was painting: TITANIC.
We hear him tell a story his mother used to tell him about a prince locked in a tower who couldn't get out and would bang his crowned head on the window bars to no avail; but the sound of the crown on the metal bars created the most beautiful sound for miles around. It filled everything and everyone up with beauty.
Let's go to Ireland he says, stop in every pub and have a drink. The next screen gives his birthdate and that he died on August 12, 1988 at 27 years.
The movie is dedicated to the painter Joseph Glasco (1925-96) who discovered Schnabel.
As director, Schnabel inserted himself into the film by adding the fictional character, Albert Milo (Gary Oldman), who he based on himself. Schnabel also added cameo appearances by his mother, father, and daughter (as Milo's family). Schnabel himself appeared as an extra as a waiter.
Basquiat was the first commercial feature film about a painter made by a painter. Schnabel said:
"I know what it's like to be attacked as an artist. I know what it's like to be judged as an artist. I know what it's like to arrive as an artist and have fame and notoriety. I know what it's like to be accused of things that you never said or did. I know what it's like to be described as a piece of hype. I know what it's like to be appreciated as well as degraded."
Basquiat died in 1988 of mixed-drug toxicity (he had been combining cocaine and heroin, known as "speedballing"). Basquiat's estate would not grant permission for his work to be used in the film. Schnabel and his studio assistant Greg Bogin created paintings "in the style of" Basquiat for the film.
Basquiat opened theatrically on August 9, 1996 in 6 venues, earning $83,863 in its first weekend. The film ultimately grossed $3,011,195 domestically.
The film received positive reviews from critics. On review aggregator website Rotten Tomatoes, the film has a 70% rating based on 27 reviews, with an average rating of 6.8/10. Metacritic reports a 65 out of 100 rating based on 20 critics, indicating "generally favorable reviews".
Roger Ebert of the Chicago Sun-Times awarded the film three and a half out of a possible four stars. Conversely, Janet Maslin in The New York Times called the film "bold, attention-getting and more than a little facile, a stylish-looking film without the connective tissue to give it real depth."
"Directorial Debut Fails as Film, History"; review of Basquiat, by Julian Schnabel, San Francisco Examiner, August 16, 1996.
Similarly, the Los Angeles Examiner said that "Basquiat does not seem interested in anything that doesn't advance its director's personal agenda." The review stated that "Though as a writer-director, Schnabel's work is not the total fiasco the debut films of fellow artists David Salle (Search and Destroy) and Robert Longo (Johnny Mnemonic) were, it is fascinating to see what a compendium of Troubled Genius movie cliches he has turned out." Like several of the negative reviews, the review picked out for praise the acting of Jeffrey Wright as Jean-Michel Basquiat, saying "Basquiat's only genuine inspiration was casting Jeffrey Wright, who won a Tony for his work in Angels in America on the New York stage, as the artist. An actor whose talent is visible even in this standard role, Wright's ability creates more interest in Basquiat's fate than would otherwise exist."
The reviews in the art press focused more on the relation of Schnabel as director to his portrayal of Schnabel as artist in the film, and on changes to the facts of Basquiat's life introduced by Schnabel to make a more accessible film. In Art in America, the art critic Brooks Adams wrote:
Basquiat can be seen as a huge, lurking self-portrait of the artist-Schnabel, not Basquiat. So laden is the film with the innumerable coincidences of Basquiat and Schnabel's enthusiasms (among others, for pajamas and surfing) that the movie should be more appropriately called My Basquiat... To a remarkable degree, the movie succeeds, by dint of its authorial slant, in popularizing the myth of Basquiat as a young, gorgeous, doomed, yet ultimately transcendent black male artist, even as it extends and reinflates the myth of Schnabel as a protean, Picassoid white male painter... Yet for all one's apprehension about the very idea of Schnabel making such a film, Basquiat turns out to be a surprisingly good movie...It is also an art work.
After the film was released, the actor Jeffrey Wright said that "I think my performance was appropriated, literally, and the way I was edited was appropriated in the same way his [Basquiat's] story has been appropriated and that he was appropriated when he was alive. [...] Julian made him out to be too docile and too much of a victim and too passive and not as dangerous as he really was. It's about containing Basquiat. It's about aggrandizing himself through Basquiat's memory."
Comparing Bowie's portrayal of Warhol to others who've portrayed Warhol prior, Paul Morrissey (who directed many films that Warhol produced) said "Bowie was the best by far. You come away from Basquiat thinking Andy was comical and amusing, not a pretentious, phony piece of shit, which is how others show him." He also noted that "Bowie at least knew Andy. They went to the same parties." Bowie was able to borrow Warhol's actual wig, glasses and jacket from the Warhol Museum in Pittsburgh for the film. Writer Bob Colacello, who edited Warhol's Interview magazine in the 70's and early 80's, said "[Crispin] Glover walked the most like [the real] Andy, [Jared] Harris talked the most like Andy, and Bowie looked the most like Andy. When I first saw Bowie on the set, it was like Andy had been resurrected."
The following songs are in order of their appearance in the film.