In January 2015, Brown was sentenced to 63 months in federal prison for the crimes of accessory after the fact, obstruction of justice, and threatening a federal officer stemming from the FBI's investigation into the 2012 Stratfor email leak. Prosecutors had previously brought other charges associated with his sharing of an HTTP link to the leaked Stratfor data, but those charges were dropped in 2014. As part of his sentence, Brown was also required to pay almost $900,000 to Stratfor.
Prior to 2011, Brown had ties with the hacktivist collective Anonymous.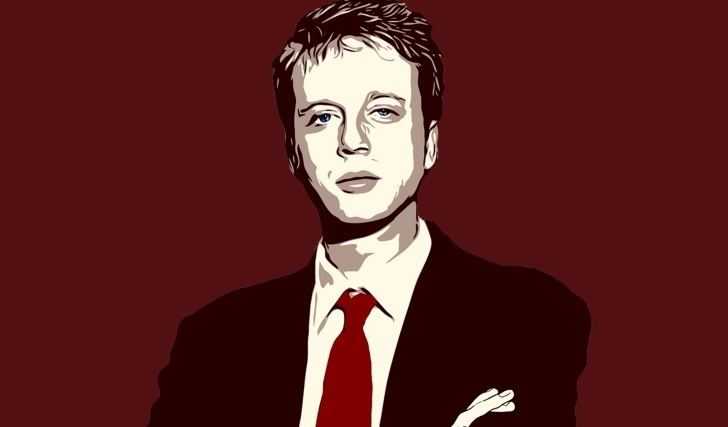 Brown was born in Dallas, Texas, to Robert Brown and Karen Lancaster, who later divorced. He grew up in Dallas and exhibited an early interest in writing and journalism, creating his own newspapers on his family's computer while attending Preston Hollow Elementary School. He went on to contribute to his school newspapers, and interned at several weekly newspapers during his teenage years. He attended the Episcopal School of Dallas through his sophomore year of high school, then spent his would-be junior year in Tanzania with his father who was residing there on business. While in Africa Brown completed high school online through a Texas Tech University program, earning college credits as well as his high school diploma. In 2000 he enrolled at the University of Texas at Austin and spent two semesters taking writing courses before leaving school to pursue a full-time career as a freelance writer.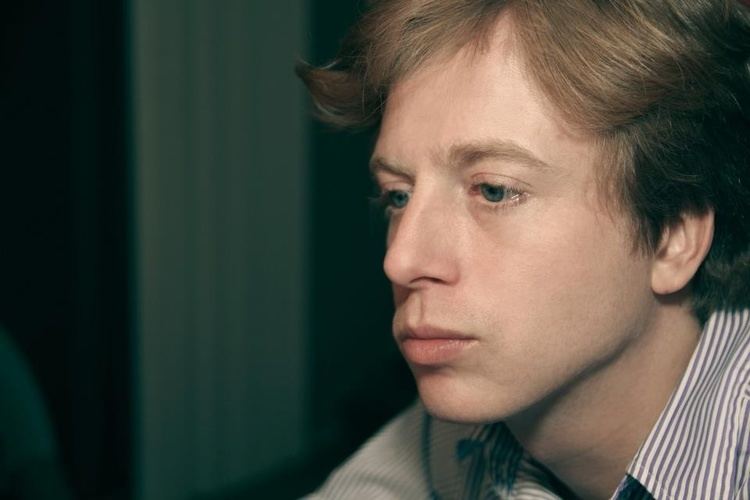 He has written for The Daily Beast,Vanity Fair, True/Slant, The Huffington Post, The Guardian, and other publications.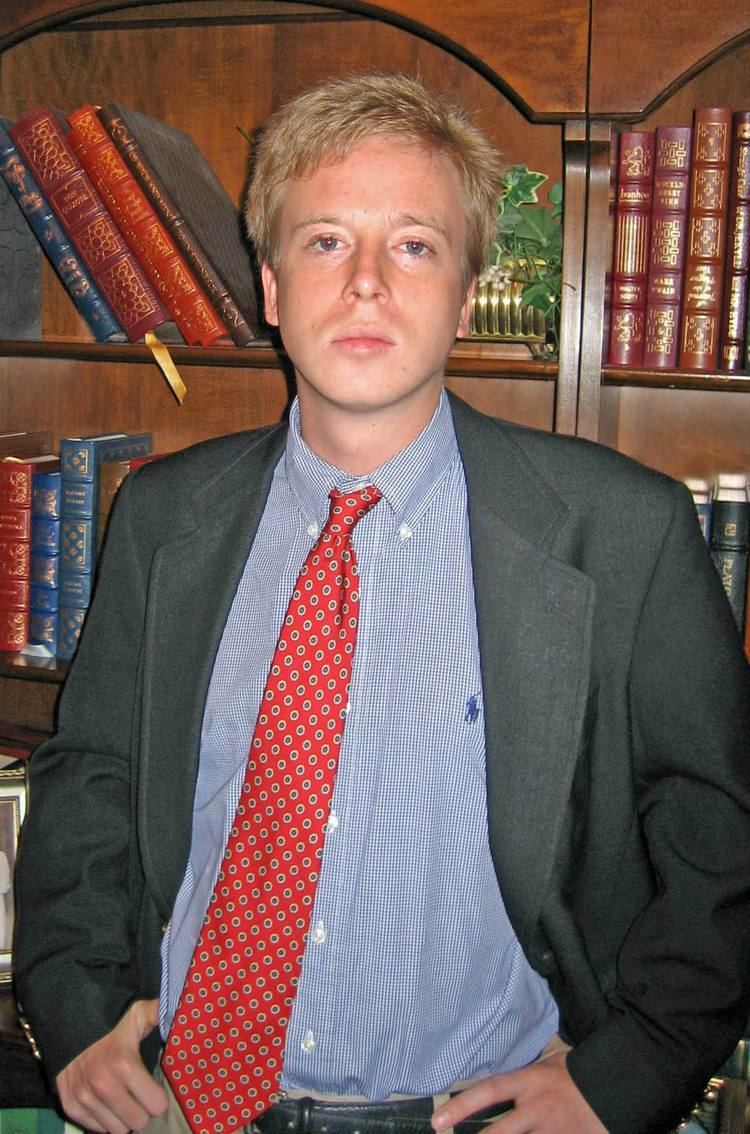 Brown served as the director of communications for Enlighten the Vote, an atheist PAC that provides financial and strategic assistance to political candidates that advocate strict enforcement of the Establishment Clause.
In 2010, Brown began work on his crowdsourced investigation wiki, Project PM. Brown has written that the main goals of Project PM are to increase the positive influence of what he calls "the more capable segments of the blogosphere", while reducing the negative influence of well-regarded mainstream pundits, who may have political agendas not compatible with public interest. It was his aim that the wiki Project PM be established by way of the deliberate generation of critical mass of work and following among dependable bloggers in such a manner as that segments of the traditional media will be prompted or even forced to address critical issues in their own methods and means of reportage. A further and experimental aim of Project PM is also to develop a communicational schematic which could provide bloggers, reporters and any other concerned Citizen journalist with the best possible feed of raw information by which to produce content.
On the aim of Project PM, Brown has stated:
"The institutions and structures that have developed over the past two decades of accelerating public internet use have had what we reasonably describe as a wholesome effect on information flow. But the information age is a work in progress, and thus there are potential improvements to be made. More importantly, there are improvements that can be made by an initially small number of influential participants working in coordination. The purpose of Project PM is to implement these solutions to the extent that participants are collectively able to do so, as well as to demonstrate the beneficial effects of these solutions to others that they might be spurred to recreate or even build upon them independently of our own efforts."
In June 2011, he and Project PM released an exclusive report about a surveillance contract called "Romas/COIN" which was discovered in e-mails hacked from HBGary by Anonymous. It consisted of sophisticated data-mining techniques leveraging mobile software and aimed at Arab countries.
In November 2011, Brown said that 75 names of members of the Zetas drug cartel would be released if a member of the Anonymous group who had been kidnapped was not set free. Brown says the member was then released and that there was a truce between him and the drug cartel for the moment. Others have said the kidnapping was fake.
On January 18, 2012, Brown interviewed with the cable news network RT about the cyber attacks by Anonymous and the temporary blackout of the US government websites WhiteHouse.Gov, DoJ.gov and FBI.gov.
On March 6, 2012, he confirmed on Twitter that the FBI raided his residence after receiving information from Hector Xavier Monsegur (also known by the online pseudonym Sabu), the founder of LulzSec.
In early January 2014, it was announced that his second book, started in 2006, will be published. According to his legal defense website:
The book was originally titled Hot, Fat, and Clouded: The Amazing and Amusing Failures of America's Chattering Class and consisted of his attack on the ubiquitous newspaper columnists and media pundits whom he argues are undeservedly influential and able to form public opinion. … We are excited to announce that we have rescued the book from its fate and that it will soon see the light of day. Newly titled as Keep Rootin' for Putin: Establishment Pundits and the Twilight of American Competence, the text become available as an eBook in the spring of 2014 for donors to his legal defense fund.
Beginning in September 2012, during his incarceration, Brown wrote a series of columns for D Magazine titled "The Barrett Brown Review of Arts and Letters and Jail". In 2015 he transitioned from D to The Intercept. In 2016 The Intercept won a National Magazine Award for three of Barrett's columns.
Some media outlets have presented Brown as a spokesperson for Anonymous, a label he disputes. He has appeared in the documentaries We Are Legion, Terms and Conditions May Apply, and The Hacker Wars. Brown has said he renounced his links with the group in 2011. It was also reported in 2011 that Brown and Anon alum Gregg Housh had landed a six-figure deal with Amazon for a book tentatively titled Anonymous: Tales From Inside The Accidental Cyberwar.
On March 6, 2012, the FBI executed search warrants at Brown's apartment and his mother's house seeking evidence of alleged crimes. The items to be seized included "Records relating to HBGary, Infragard, Endgame Systems, Anonymous, LulzSec, IRC Chats, Twitter, wiki.echelon2.org, and pastebin.com." Agents took possession of his laptop computers. "I suspect that the FBI is working off of incorrect information," Brown told a reporter.
On September 12, 2012, Brown was arrested in Dallas County, Texas for threatening an FBI agent in a YouTube video. His arrest occurred as he left a computer linked to Tinychat in which the raid could be heard in the background. Brown has been public about his history of using heroin and he was going through withdrawal on the day of his arrest.
A magistrate denied bail, and therefore he was kept in pre-trial detention, because he was "a danger to the safety of the community and a risk of flight."
On September 24, 2012, a Pastebin post appeared titled "Barrett Brown – Communiqué from Prison 9/20/12", in which Brown thanked supporters, described the insufficient medical treatment he received after having his ribs injured during his arrest, and acknowledged some past mistakes. The missive concludes, "I will personally thank everyone on the outside who has helped me and this movement particularly at this critical time, when I have regained the freedom that I did nothing to lose. For now, and until that time, it is war, on paper as always, but war."
On October 3, 2012, a federal grand jury indictment was returned against Brown on charges of threats, conspiracy and retaliation against a federal law enforcement officer. Various tweets, YouTube uploads and comments made by Brown before his arrest were cited as support within the indictment. He later entered a plea of not guilty to all three counts.
On December 4, 2012, Brown was indicted on an additional 12 federal charges related to the December 25, 2011 hack of Austin-based private intelligence company Stratfor carried out by Jeremy Hammond. A trove of millions of Stratfor emails from the hack, including authentication information for thousands of credit card accounts, was shared by the hacker collective LulzSec with whistleblower site Wikileaks (main article: 2012 Stratfor email leak). While Hammond pleaded guilty and received the maximum sentence of ten years in federal prison for the hack itself, Brown faced up to 45 years in federal prison for allegedly sharing a link to the data as part of Project PM, after a presumed FBI entrapment maneuver. Attorney Jesselyn Radack has raised connections between Brown's case, and that of her client Peter Van Buren, whom the State Department sought to prosecute over a link on his personal blog to a Wikileaks document. Two online commentators on internet security issues criticized the charges against Brown. He entered a plea of not guilty to all twelve counts.
On January 23, 2013, a third indictment was filed against Brown on two counts of obstruction for concealing evidence during the March 6, 2012 FBI raid of his and his mother's homes. During a brief court hearing a week later, a judge found him mentally competent to stand trial, while Brown again pleaded not guilty to the additional charges.
On May 1, 2013, it was announced that Brown had retained two attorneys, Charles Swift and Ahmed Ghappour, to represent him in his legal cases.
As of September 4, 2013, Brown was under a federal court-issued gag order; he and his lawyers were not allowed to discuss his case with the media, lest it taint a jury. Assistant United States Attorney Candina S. Heath (the lead prosecutor) said that Brown tried to manipulate the media from behind bars for his benefit, that Brown's attorney "coordinates and/or approves of his use of the media," and that most of the publicity about Brown has contained false information and "gross fabrications". Defense counsel maintained the gag order was an unfounded and unwarranted breach of Brown's First Amendment rights. Though forbidden to write or speak out about his case, Brown continued to pen articles from his prison cell on unrelated topics. The gag order was lifted on April 23, 2014, and key documents were unsealed.
Brown has been in custody since September 12, 2012. His mother was sentenced on November 8, 2013, to six months of probation and a $1,000 fine for a misdemeanor charge of obstructing the execution of a search warrant. "My better judgment was clouded by my maternal instinct," she stated in court. The judge said to her, "I feel for you, as a parent. I know you did the best you could."
In March 2014, most charges against Brown were dropped. In April 2014, it was reported that Brown had agreed to a plea bargain.
In January 2015, Brown was sentenced to 63 months in prison. He was also ordered to pay $890,250 in fines and restitution. Journalist Joshua Kopstein said he believed the government considered Brown to be a threat and suggested that prosecutors made false allegations that were used to increase the length of his sentence. Supporting this theory, much of Brown's December sentencing hearing was spent in drawn-out arguments over the definitions of Project PM and Brown himself.
Brown was released from prison on November 29, 2016, and moved into a halfway house with five drug dealers close to downtown Dallas, Texas.
On April 27, 2017, Brown was arrested and held on unknown charges for four days. After he was released, he gave an interview to Democracy Now! while under house arrest, despite pressure from the government not to speak to the media.
Brown has expressed a desire to move to Iceland or Germany when possible, telling Truthout in an interview, " I can't stay in the US because I can't get work done if I'm always subject to these little gusts of bureaucracy, which I am. It won't be for another year or so. I'm on probation for another two years. That generally goes down to one year if you don't act up. So in a year from now I'll be in a position to leave."
In 2017, lawyers for donors to Brown's legal fund filed suit against Assistant United States Attorney Candina Heath for filing a subpoena against WePay that resulted in divulgence of their identities. The lawyers argued that the irrelevance of donor information to the case against Brown and the provision of the information directly to Special Agent Robert Smith of the Federal Bureau of Investigation rather than to the prosecutor or judge in the trial led to donors' belief that the information was intended to surveil and harass the donors for activity protected by the U.S. constitution, and filed for destruction of the data and monetary damages.
In his sentencing statement, Brown alleged that, despite the denial of a subpoena by the judge to which he was making the statement, the identities of all contributors to the echelon2.org public Wiki had been obtained "by other means", and that "now the dozens of people who have given their time and expertise to what has been hailed by journalists and advocacy groups as a crucial journalistic enterprise are now at risk of being indicted under the same sort of spurious charges that I was facing not long ago, when the government exposed me to decades of prison time for copying and pasting a link to a publicly available file that other journalists were also linking to without being prosecuted."
The Intercept, which had published award-winning work by Brown, was served with a subpoena for copies of "all contracts and/or agreements with", "any payments made to or for the benefit of", and "all correspondence to and from" Barrett Brown. Brown wrote, "the idea is that they are checking to see if I have money from the Intercept that I haven't reported"; however, he also indicated that the Department of Justice might be seeking to dissuade publishers from giving him a platform.
Relatively Free is a documentary film released in 2016 by Field of Vision about Brown's drive across Texas to a halfway house after he was released from prison.
Barrett Brown's case was included as a plot point in Season 2 of the U.S. TV series House of Cards.
Brown serves on the advisory board of the International Modern Media Institute.