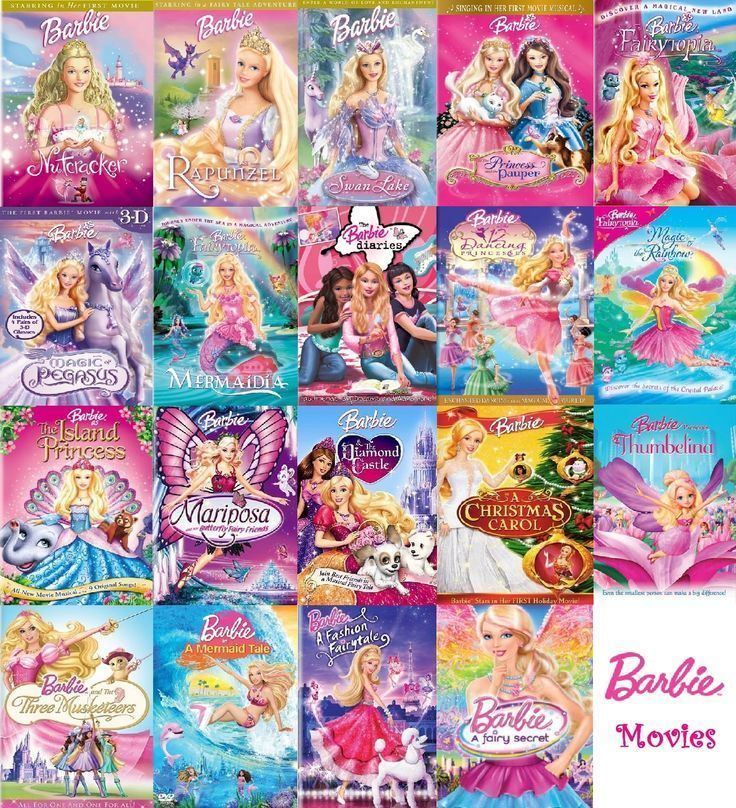 Many of the Barbie movies are stand alone tales. There are several series within the overall collection. The most notable of these are the Barbie Princesses Collection series, Barbie Fairytopia series, mermaid-themed series, modern day-themed series, as well as musical and ballet series. Some films are based on the stories of E.T.A. Hoffmann, the Brothers Grimm, Mark Twain, Charles Dickens, Hans Christian Andersen and Alexander Dumas. Some also include music from Tchaikovsky, Beethoven, Dvorak, Mendelssohn, and Lukas Graham.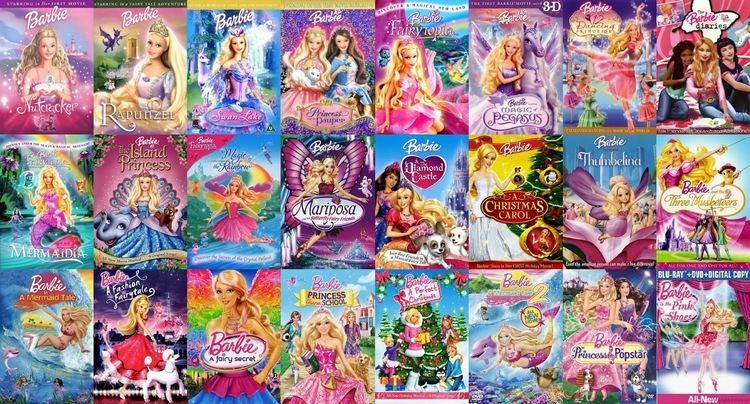 The series is produced by Mattel Entertainment. Since 2010 (beginning with Barbie: A Fashion Fairytale), Started by Universal Studios. Mattel refers themselves as "Barbie Entertainment" exclusively for the Barbie film production. The films can be seen occasionally on Nickelodeon, usually before the official DVD release as an advertising tool to encourage permanent ownership of the films on DVD or other digital video forms. Mattel purchases the time from Nickelodeon, Tiny Pop or Pop to air them, usually on Saturday or Sunday afternoons.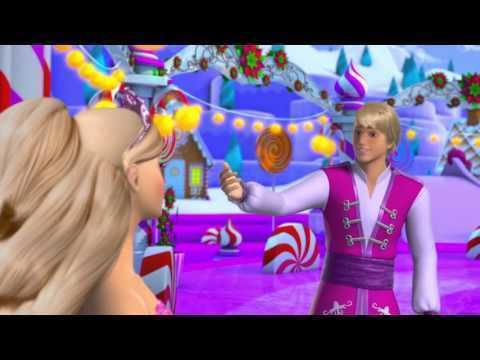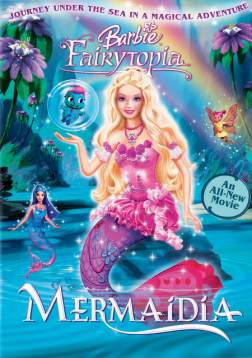 First generation comprised two TV specials. Barbie and the Rockers: Out of this World was created in 1987 by DIC Entertainment. It was aired with Barbie and the Sensations: Rockin' Back to Earth as a two part mini-series, with each installment lasting for approximately 25 minutes. This miniseries was supposed to have been the pilot for a Monday-Friday Barbie cartoon series. However, negotiations between DIC and Mattel fell through, and the project eventually emerged with a whole new set of characters — and the sponsorship of Mattel rival Hasbro — as Maxie's World in 1988. The story was based on the Barbie and the Rockers doll line in which Barbie is the lead singer of a rock band.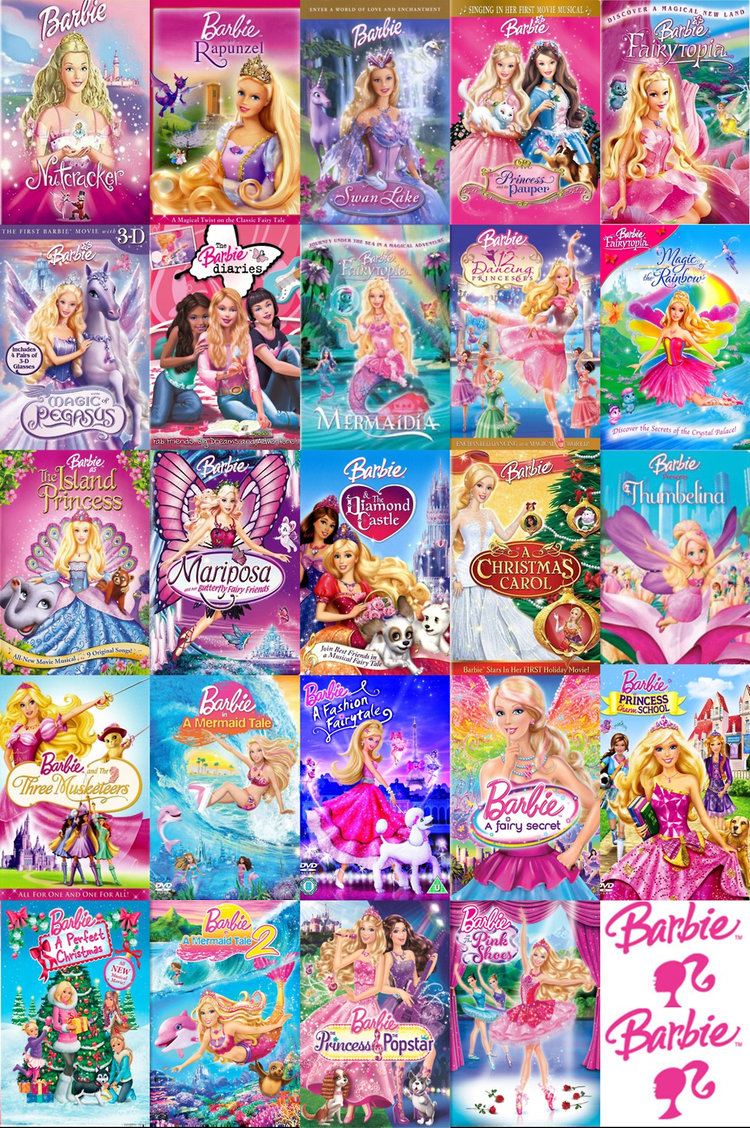 The second generation comprised 16 films. In 2001, the first CGI-animated Barbie movie was released with Barbie in the Nutcracker, and it was tagged as Barbie's first ever movie. Mattel auditioned 70 people to find the right voice for Barbie, and they eventually picked Kelly Sheridan (who has become Barbie's voice ever since). Even though Sheridan was replaced by Chiara Zanni for the Barbie film Barbie Mariposa, she returned for the rest of the Barbie films of the second generation. The theme was usually based on ballet stories and fairy tales, featuring Barbie as a princess, a fairy or a mermaid.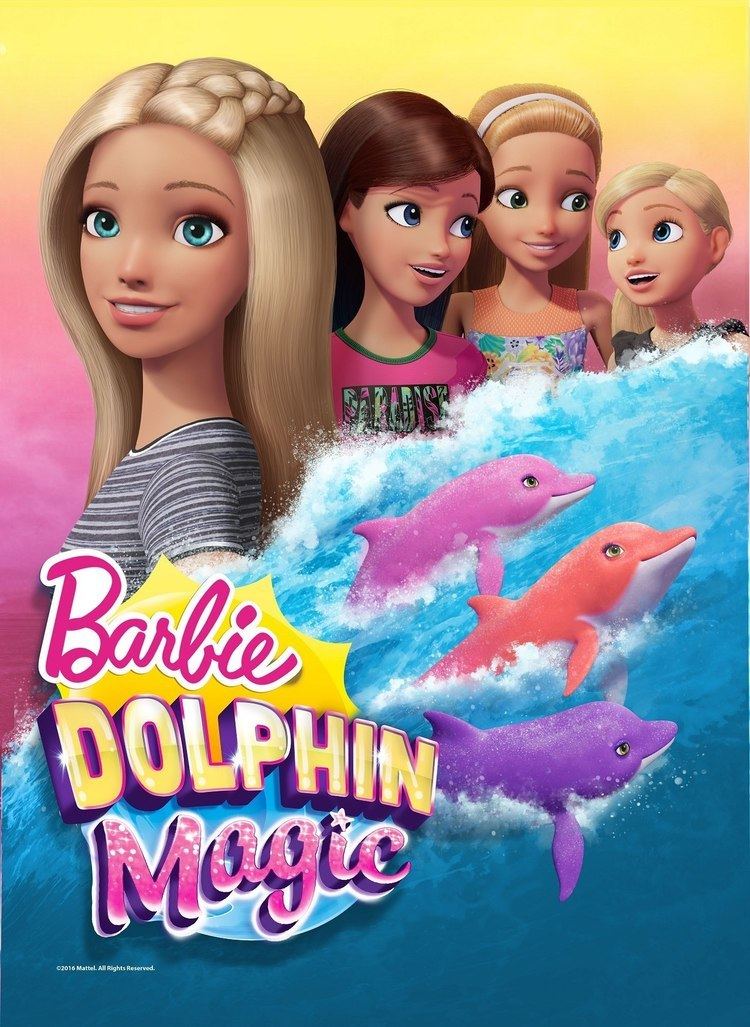 In 2010, beginning with Barbie: A Fashion Fairytale, Kelly Sheridan was replaced by Diana Kaarina to match this new direction. However, she returned to the role with Barbie in A Mermaid Tale 2 in 2012. Rob Hudnut, the executive producer and vice president of Barbie Entertainment at Mattel, stated that they would continue to produce Barbie films, making two or three per year. There are plans for more musicals. They have also expanded into a web series called Barbie: Life in the Dreamhouse, for older girls.
With the announcement of Hello Barbie in September 2015, Mattel also announced Erica Lindbeck as the new voice for Barbie.
In 1986, a St. Petersburg Times newspaper reported that Cannon Films planned to make a Barbie film, but nothing came to fruition. Sony Pictures and Mattel are developing a comedic live-action Barbie movie with Walter F. Parkes and Laurie MacDonald producing and Jenny Bicks writing the film. On March 4, 2015 it was announced that Diablo Cody will be doing rewrites on the script. In December 2015 it was announced that Sony would hire three different writers to write scripts, and that they would choose the best one. They are working with the draft written by Hilary Winston.
On August 5, 2015, Sony Pictures set the film's release date on June 2, 2017.
On December 2, 2016, The Hollywood Reporter reported that Amy Schumer had been cast as Barbie. It also reported that minor changes would be made in terms of the character and the story itself, centering on a Barbie, who after she is exiled from a world full of Barbies, enters the real world as a normal woman who is imperfect. On March 23, 2017, The Hollywood Reporter confirmed that Schumer had dropped out of the project due to scheduling conflicts; similar reports stated that the film was without a director. In August 2017, it was announced that Anne Hathaway would star as the titular character and that up-and-coming director Alethea Jones would helm the film.
Originally scheduled for release on May 12, 2017, it was reported that the live-action film adaptation was pushed back and was set for a June 29, 2018 release in the United States; it was later pushed back to August 8, 2018.
Aside from starring in her own movies, Barbie was also featured as a supporting character in Toy Story series, and one of the main characters of My Scene movies. There are also few short films and a web show with five seasons. Barbie was supposed to appear in the first Toy story movie as Woody's girlfriend, but she was replaced with Bo Peep. This is because Mattel did not want Barbie to be given a personality, because, to make Barbie dolls unique to every purchaser, the purchaser was supposed to think of their own personality for Barbie. In 2006, Mattel re-branded My Scene franchise in which Barbie was replaced by Kennedy, saying that "Barbie moved to California".