Nationality

British




Role

Journalist




Name

Barbara Amiel





Religion

Jewish




Known for

Wife of Conrad Black


Books

Confessions






Full Name

Barbara Joan Estelle Amiel




Born

4 December 1940 (age 75)Watford, Hertfordshire, England (

1940-12-04

)


Residence

Toronto, CanadaPalm Beach, Florida, USLondon, England




Occupation

Writer, columnist, socialite


Spouse

Conrad Black (m. 1992)


Parents

Harold Joffre Amiel, Vera Isserles




Education

North London Collegiate School, University of Toronto


Similar People

Scott Feschuk, Leah McLaren, Conrad Black, George Jonas, David Radler
Maclean's 100 Gala: Barbara Amiel
Webster! Clip September 22, 1980
Barbara Joan Estelle Amiel, Baroness Black of Crossharbour (born 4 December 1940) is a British journalist, writer, and socialite. She is the wife of former media baron Conrad Black.
Contents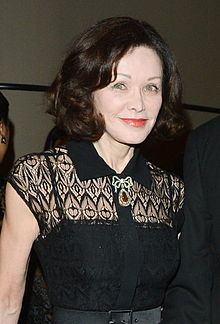 Early life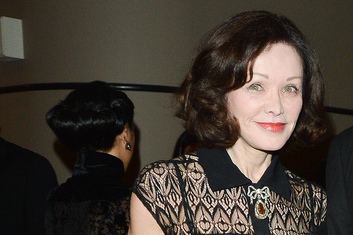 Amiel was born into a Jewish family in Watford, Hertfordshire, England, the daughter of Vera Isserles (née Barnett) and Harold Joffre Amiel. Her parents divorced when she was eight, after her father left her mother for another woman. Her mother subsequently remarried and in November 1952, the couple emigrated with Barbara, her sister and half-brother, to Hamilton, Ontario. Her father committed suicide in 1956.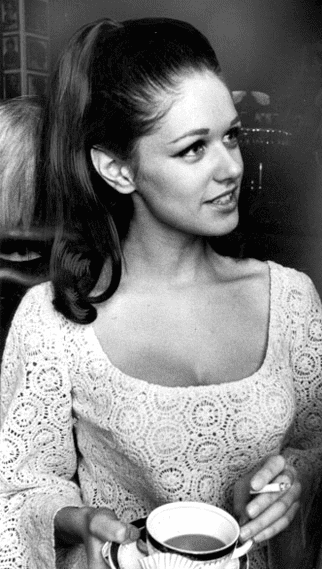 While in England, Amiel attended North London Collegiate School in Canons Park, Harrow, Greater London, an independent girls' school. Family difficulties — including some financial hardship — during the early years in Canada, precipitated her living independently for periods of time during her adolescence during which she held a variety of jobs to support herself. In 1959, she entered the University of Toronto, where she attended University College and took a degree in Philosophy and English. Amiel was an active communist, and was a delegate in 1962 to the Soviet-organised World Festival of Youth and Students in Helsinki, Finland.
Married life
Amiel has been married five times, with four marriages ending in divorce.
She entered a brief marriage to Gary Smith in 1964 when she was 23 years old. Her second marriage was to George Bloomfield from 1965 to 1971. Her third marriage was to poet, broadcaster and author George Jonas from 1974 to 1979. A fourth marriage was to cable businessman David Graham in 1984, but they were divorced by 1988.
In July 1992, she married Conrad Black (who was granted, in 2001, a life peerage as Lord Black of Crossharbour), a Canadian mining and media baron. Black renounced his Canadian citizenship to accept the peerage. He was convicted of mail fraud and obstruction of justice in 2007. Amiel stood by her husband throughout the lengthy trial and afterwards.
Career in journalism
Amiel has been a longtime columnist for Maclean's magazine (1977–present) noted for her conservative political views. In the late 1960s Amiel was a story editor and on-camera presence for CBC TV Public Affairs. In the 1970s she was intermittently on contract with both CTV and TV Ontario. By Persons Unknown: The Strange Death of Christine Demeter (1978), which she co-authored with her third husband, won The Mystery Writers of America Edgar Allan Poe Award for Best Fact Crime book. She was a columnist for the Toronto Sun in the 1980s and 1990s, also serving as the daily's editor from 1983 until 1985 (making her the first female to edit a daily metropolitan newspaper in Canada) before returning to Britain.
From 1986 to 1994, Amiel was a columnist for The Times and The Sunday Times. In 1994, she moved to the Daily Telegraph, owned by her fifth husband. She has served as vice-president, editorial of Hollinger International, the holding company Conrad Black controlled.
In December 2001, she caused a small sensation by reporting, in The Spectator, remarks alleged to have been uttered by the then-French ambassador to the UK, Daniel Bernard. He was shown by Amiel as having described Israel as "that shitty little country." Amiel has also been criticised for writing articles that portray Arabs and Islam in a derogatory fashion.
In 2003, she attacked BBC current affairs coverage, claiming that it has been seen as a "bad joke" for decades. Amiel lost her position as a columnist on the Daily Telegraph in mid-2004 after civil suits were exchanged between her husband and The Telegraph's parent company in the wake of a corporate battle which led to criminal charges being laid against Black in late 2005 and a trial in Chicago in 2007. In 2005, she rejoined Maclean's as a columnist under its new editor, Kenneth Whyte.
A biography of the couple by Tom Bower, Conrad and Lady Black: Dancing on the Edge, featuring an unflattering portrayal of Amiel, was published in November 2006. The book was denounced by Black in The Daily Telegraph and Black filed a suit in Canada in 2007 against Bower. Black claimed the biography described Amiel as "grasping, hectoring, slatternly, extravagant, shrill and a harridan". The suit was frozen when Black was convicted of fraud and imprisoned. At the time of Black's release from prison in 2012 the case was described as a "$2.5-million suit" and Bower said that "How can a convicted fraudster find a jury who will say that his reputation has been damaged by a book that says he's a fraudster?".
Conrad Black's fraud trial
At the origin of Black's troubles with his shareholders and justice, is a 2002 interview his wife granted to Vogue magazine in her London mansion, where she said that her "extravagance knows no bounds." Amiel displayed "a fur closet, a sweater closet, a closet for shirts and T-shirts and a closet so crammed with evening gowns that the overflow has to be kept in yet more closets downstairs." There were also a dozen Hermes Birkin bags, thirty to forty handbags made by Renaud Pellegrino and more than 100 pairs of Manolo Blahnik shoes. Amiel's 'extravagance' was not only confined to clothes; she also had a large collection of jewellery, mostly diamonds and pearls. After this interview, Hollinger International began legal action in Illinois against the couple and other executives, seeking $1.25 billion in damages.
Black was convicted of fraud and obstruction of justice in a Chicago courtroom on 13 July 2007. Amiel was with him every day of the trial from its beginning in March 2007. Lord Black was sentenced to 6.5 years in prison in December 2007. He reported to Coleman Correctional Facility in Florida on 3 March 2008. Black's appeal against his convictions was turned down by the US Court of Appeals for the Seventh Circuit on 24 June 2008. On 18 May 2009, the Supreme Court of the United States agreed to hear an appeal of his conviction. In 2011, two of the charges were overturned on appeal and he was re-sentenced to 42 months in prison on one count of mail fraud and one count of obstruction of justice.
Personal jurisprudence
In August 2008, Amiel published a five-page defence of her husband first in Maclean's magazine then in The Sunday Times in which she portrayed herself as the victim of a gross injustice. "My life was wiped out in Chicago— at least all that mattered in it," she wrote. "What does it matter if one well-off elderly white woman with too many pairs of expensive shoes now finds her social life largely limited to visiting her dearly missed husband in a U.S. federal correctional institution." Amiel went on to argue that gross defects in the American judicial system matter to everyone. "If ostensibly privileged defendants like us can be baselessly smeared, wrongfully deprived, falsely accused, shamelessly persecuted, innocently convicted and grotesquely punished, it doesn't take much to figure out what happens to the vulnerable, the powerless, the working-class people whose savings have been eaten up trying to defend themselves." Conrad Black was released from Florida Penitentiary, in the United States on Friday 4 May 2012.
Family
Amiel is a cousin of the late oncologist, broadcaster and humorist Rob Buckman, whom she hosted when he emigrated to Canada in the 1980s.
Publications
1977: By Persons Unknown: the strange death of Christine Demeter; George Jonas with Barbara Amiel. (Jonas and Amiel were married at the time.)
1978: East and West: selected poems; with a profile of the poet by Barbara Amiel, by George Faludy and Barbara Amiel Toronto: Hounslow Press
1980: Confessions; by Barbara Amiel, Toronto, Ontario, Canada: Macmillan of Canada ISBN 0-7705-1841-9
1983: Celebrate Our City ... Toronto ... 150th Anniversary; Barbara Amiel and Lorraine Monk, Toronto: McClelland & Stewart ISBN 0-7710-6085-8
References
Barbara Amiel Wikipedia
(Text) CC BY-SA