As an urban setup in the vicinity of the Kolkata, the town is within the area of Greater Kolkata. Several significant roads like National Highway 34 (Krishnanagar Road leading towards North Bengal), Jessore Road (road leading to Jessore in Bangladesh via Bongaon); road leading to Basirhat etc. cross through the town.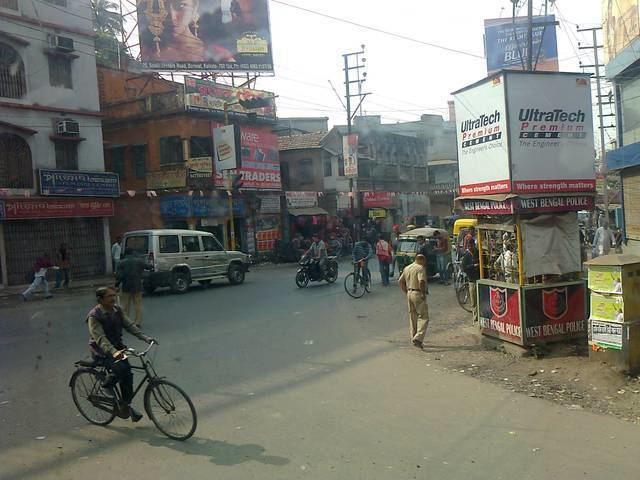 During the period of Moghuls, Ram Sundar Mitra had got the Laminar at Barasat town. Sankar Chakrabrorty, a commander of Pratapaditya, The king of Jessore (at present in Bangladesh), came to Barasat in 1600, and established himself in Barasat town. In 1700 AD Hazarat Ekdil Shah, the Muslim saint, started residing at Kazipara, Barasat. He was known as a social reformer. His tomb, located in Kazipara, is a pilgrimage place of Muslim community. Pratapaditya had made his way to Kolkata from Jessore and Sirajudoulla had made his way to Kolkata from Murshidabad via Barasat, which are later on converted into two National Highways.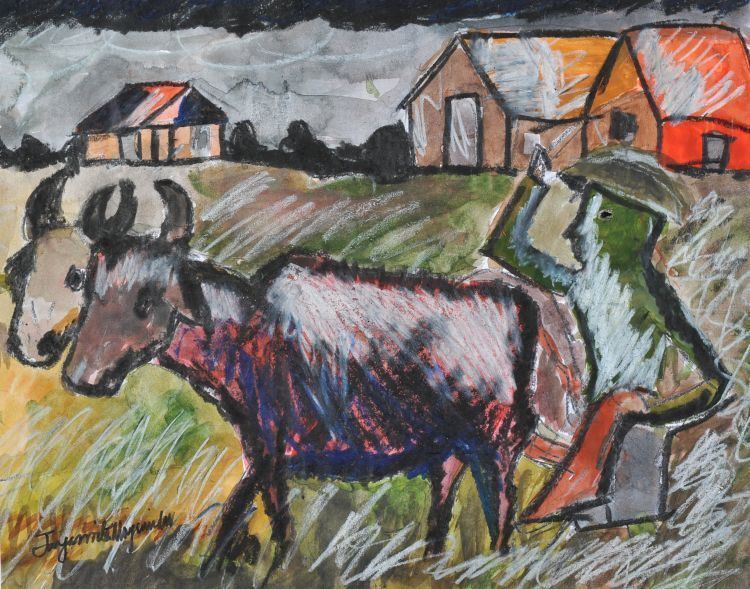 During the British Raj, Company officials from Calcutta made Barasat a weekend retreat location. They had made many garden house at various places within Barasat town. Warren Hastings had made his Villa in the heart of Barasat town. Bankim Chandra Chatterjee, the renowned Author, was the first Indian Deputy Magistrate of this town.
Indigo cultivation was a major business in and around the town. The indigo merchants were known for their inhuman treatment of the farmers. Titumir, a farmer, had declared revolution against indigo merchants in Barasat. Iswar Chandra Vidyasagar, Pyari Charan Sarkar, Kalikrishna Mitra were known for undertaking several social reformative actions in Barasat, including development of education, along with women education and widow marriage. In the early nineteenth century, there was a college in Barasat called Barasat Cadet College, for the training of new recruits and cadets who arrived from Europe for the first time to India. The college was shut down in 1811.
From 1834 to 1861, Barasat was the seat of a joint-magistrate, known as "Barasat District". In 1861, the joint magistracy was abolished, and the Barasat District became a sub-division of the Twenty-four Parganas district. At present it is the district headquarters of North 24 Parganas district.
Barasat is located in the Ganges Brahmaputra delta region in the district of North 24 parganas, West Bengal state in the eastern India. The Bangladesh border - at Petrapole is situated about 70/ 80 km from the city.
The average altitude is 11 metres. No notable river flows by the city. The nearest one is Ganges itself — about 15 km to the west. The city is in the Gangetic plain lacking any hills.
Barasat is 22 km from Sealdah Station on the Sealdah–Bangaon branch line. It is at one end of the Barasat-Basirhat-Hasnabad branch line of Eastern Railway.
The climate is tropical — like the rest of the Gangetic West Bengal. The hallmark is the Monsoon — from early June to mid September. The weather remains dry during the winter (mid November to mid February) and humid during summer.
Temperature :40 °C in May(Max) and 10 °C in January(Min)
Relative Humidity: Between 55% in March & 98% in July
Rainfall: 1,579mm(Normal)
An important trade centre for rice, legumes, sugarcane, potatoes, and coconuts, cotton weaving is the major industry in Barasat.
The proximity to Kolkata helps residents commute daily to Kolkata.
Barasat Municipality was established on 1 April 1869 but up to 1882, it did not have any independent existence. Like other offices it was controlled by Magistrate Office, during that time there was no Chairman of the municipality, Magistrate was the Controller of municipality. Later on after 1882 Barasat Municipality had got its own formation as an autonomous body and became local government. Barasat Association, a citizens organisation, had help Barasat Municipality by donating land for the construction of municipal building.
Total Barasat municipal area divided into 29 nos. of Mouzas. Previously, there were 4 nos. of Wards and after that 18 nos. of Wards under Barasat Municipality. Later on after amalgamating surrounding Panchayets within Barasat Municipality in 1995 and then after, at present Barasat Municipality has 32 nos. of Wards. In the year 2015, just before municipal election number of ward increased to 35.
District Court handle all kind of local and national cases.
The Zilla Parishad of North 24 Parganas came into existence on 26 June 1986 due to bifurcation of erstwhile 24 Parganas district with respect to North South divide on geographical pattern. This is the highest tire of three tire Panchayati Raj system having its headquarters at Barasat. It has six riverine Panchayat Samities in Sundarban region having saline tract on one side and a rich alluvial tracts of river Ichhamati Basin and industrial belt of Barrackpore on the other side. Its territorial jurisdiction is structured up to the International Border of Bangladesh along the eastern side.
Shri Sanjay Bansal, IAS took over the charge of District Magistrate & Collector, North 24 Parganas on 19 August 2011.
Champadali More: This is a major city centre where the NH35 is divided by Jessore Road and Bashirhat Road. Different bus route's buses are available from here.
Colony More: This is a junction of Krishna Nagar highway and Barrackpore Highway road connected to city of joy.
DuckBanglow More: This also another junction of Jessore road and Krishnanagar Highway.
Barasat town is well connected with roads to Kolkata, North Bengal, Bangladesh and other towns of West Bengal while many of these routes originates from Barasat Bus Terminal. The two nos. of National Highways (NH 34 & NH 35) and one no of State Highway (SH 2) run through Barasat town, Barasat is also well connected by railway with Sealdah, Bongaon and Basirhat.
From Kolkata barasat can be reached by two ways. Either take VIP Road (Najrul Islam Sarani) off Ultadanga (V.I.P.Crossing) to reach Airport Gate No. 1 and take right to Jessore Road (National Highway 34) or from Shyambazar via Jessore Road off Nagerbazar to reach the same Airport Gate No.1 and head straight to Barasat. Barasat is 8 kilometres straight drive from this crossing.
Barasat is a major roadway junction. The NH 12 (initially under the name Krishnanagar Road) goes towards north ultimately to the North Bengal and is the major link between Calcutta and the North-East India. The Jessore Road (NH 112) leads to Bongaon and ultimately to the Bangladesh border at Petrapole. The Taki Road leads to Basirhat, Hasnabad and Taki via Berachampa. The Barrackpore Road links National Highway 112 at Barasat with Kalyani Expressway and Barrackpore.
Barasat Bus Routes : Click Here
Barasat Junction is the railway station, on Bongaon line of Sealdah Station (North Section). This junction is where Bongaon line and Hasnabad-Basirhat line of Kolkata Suburban Railway get separated. The Barasat - Basirhat Railway line was originally run by Martin's Light Railways. Now it is a section (BT-HNB section) under Sealdah division of Eastern Railways. Hridaypur (Sealdah-Bongaon line) & Kazipara(Barasat-Hasnabad line) are the other railway stations under the area of Barasat Municipality.Currently a Metro railway line is under construction which is basically an extension of Kolkata Metro.
Netaji Subhas Chandra Bose International Airport is about 11 kilometres from Barasat city. There are Domestic and International terminals separately for domestic and international flights towards different part of the world.
As of 2001 India census, Barasat had a population of 237,783. Males constitute 51% of the population and females 49%. Barasat has an average literacy rate of 77%, higher than the national average of 59.5%; 54% of the literates are male and 46% are female. 10% of the population is under 6 years of age.
Population of Barasat–I CD Block was 249,625 according to 2001 census, with a population density of 2,223 persons per square km. Barasat–II CD Block had a population of 239,699 in 2001 census, with a population density of 1,480 persons per square km.
The culture milieu in Barasat reflects the usual culturel characteristics of similar small towns in Bengal. The educated middle-class community continues to perpetuate the Bengali cultural manifestations like drama, recitation, classical music, songs and dances, while young Turks take a rather revolutionary stand and let out their feeling in the form of minor little magazines and socially relevant functions like health check up camps etc.
In Barasat some religious ashrams like the ashrams of Pranabananda, Prabhu Jagadbandhu, Shibananda Dham, Shankar Moth O Mission, Sree Sree Yogashram, Hazarat Ekdil Shah Darga etc. are located.Several Christian Churches are also noticed here.The Assembly of God Church is a famous one situated on the NH34.
The cultural diversity has increased over the years with people coming from different parts of the state as well as neighbouring Bangladesh. An annual fair held in honour of a Muslim saint, Hazrat Ekdil Shah is attended by both Muslims and Hindus, since hundreds of years. Kalipuja is a very important event in Barasat. All the communities join this occasion together. Kalipuja is organised by different clubs of Barasat. Rabindra Bhavan is a cultural building made by West Bengal state cultural department on Jessore road. Different cultural event and activities are organised throughout the year.
The town's schools are either run by the state government or by private organisations. Schools mainly use English or Bengali as the medium of instruction. The schools are affiliated with the Council for the Indian School Certificate Examinations (CISCE), the Central Board for Secondary Education (CBSE), or the West Bengal Board of Secondary Education. Under the 10+2+3 plan, after completing their secondary education, students typically enroll in a school with a higher secondary facility affiliated with West Bengal Council of Higher Secondary Education, Council for the Indian School Certificate Examinations (CISCE) or the Central Board for Secondary Education (CBSE). Students usually choose from one of three streams — liberal arts, commerce, or science, though vocational streams are also available. Upon completing the required coursework, students may enrol in general or professional degree programmed.
Noapara Rashbehari Institution For Girls
Barasat Peary Charan Sarkar Government High School
Barasat Mahatma Gandhi Memorial High School
Purba Barasat Adarsha Vidyapith
Nabapally Boys' High School
Kalikrishna Girls' High School
Barasat Kali Krishna Girls' High School
Barasat Indira Gandhi Memorial High School
The Central Modern School
Barasat Satya Bharati Vidya Pith
Kalyani Public School
Banamalipur Priyanath Institution
Banamalipur Santosh Bhattacharya Memorial High School
Kazipara Hazarat Ekdil Shah Higher Secondary School
Ashwinipalli High School
Nabapally Jogendranath Balika Vidyamandir
Binapani Vidyaniketan.
Auxilium Convent School
Aditya Academy (Senior Secondary)
Little Angels Convent School
Barasat Vivekananda Adarsha Vidyapith
Gustia K N High School
Barasat Girls' High School
Camellia School Of Engineering And Technology
Colleges:
Barasat Government College,10 K.N.C. Road, Barasat, Kolkata-124
Barasat College, previously Evening College, I, Kalyani Road, Barasat, 24- Paraganas,
RKVM Sarada Ma Girls College, Bakul bone, Talikhola, Kanapukur. Barasat's first girls' college.
Brainware Group of Institutions, an Engineering & Management College affiliated to West Bengal University of Technology and approved by AICTE.
Adamas Institute of Technology, an Engineering College affiliated to West Bengal University of Technology and approved by AICTE.
Camellia School Of Engineering & Technology, an Engineering college affiliated to West Bengal University of Technology.
Kingston Educational Institute, a Polytechnic, Law, Management & Science College, affiliated to WBUT
University:
West Bengal State University, created out of University of Calcutta in 2008. All colleges of North 24 Parganas, which were former affiliated to University of Calcutta is affiliated to this university now.
Adamas University, created out of Adamas University (under West Bengal Act IV of 2014) in 2014 with an sprawling green campus extending over 100 acres. The university is providing higher education in the following areas:School of Engineering and Technology, School of Science, School of Social Science, School of Law and Justice, School of Economics and Commerce, School of Management, School of Biotechnology, School of Pharmaceutical Technology
Animation, Visual Effects(Vfx), Web & Graphic Designing, Game Designing and Digital Film Making:
Rebus Animation & Compositing Academy ( Academy Web Site ), Near Barasat Colony More, Kolkata - 700126,
Newspapers and magazines: Some small local newspapers and magazines (Review Preview, Muktijodhya, Sabujer Abhijan etc.) are there. However the scenario is dominated by the media of Kolkata. Bengali language newspapers like Anandabazar Patrika, Aajkaal, Bartaman, Sangbad Pratidin and Ganashakti are widely circulated. Regional and national English newspapers such as The Telegraph, The Statesman, Asian Age, Hindustan Times and The Times of India are available.
Radio: Kolkata's radio stations are available here. Eleven local FM stations: AIR Kolkata (FM Rainbow & FM Gold), Radio Mirchi (98.3 MHz), Red FM (93.5 MHz), Aamar FM (106.2 MHz), Gyan Vani (105.4 MHz), Fever FM(104 MHz), Radio One(94.3 MHz), Oye FM(104.8 MHz), Big FM(92.7 MHz) and Power FM (107.8 MHz) are available.
Television: The state-owned television broadcaster Doordarshan provides two free terrestrial channels, while MSO provide a mix of Bengali, Hindi, English and other regional channels via cable.
Football (soccer) is the passion of the citizens. Cricket is also played with great fanfare. Besides Indian sports like Kabbadi, kho-kho are also played.
The Barasat Stadium holds some matches of the Kolkata football league and also several district-level, state-level and, infrequently, national level tournaments of several games like volleyball, soccer etc.
Barasat Sub-Division Sports Association is established in the year 1940. There are 24 clubs fully affiliated 15 clubs are affiliated sectionally.
The North 24 Parganas District Hospital (Barasat State General Hospital) is the major healthcare facility in Barasat. Barasat Cancer Research and Welfare Center is a treatment as well as research facility for cancer patients. Barasat also have several privately operated nursing homes and hospital.
Bankim Chandra Chattopadhyay was the deputy Magistrate of 24 Parganas in the 19th century.
Lieut Charles Paton arrived in India 9 October 1810 as a cadet for training in The cadet institution of Barasat under The East India Company, later on in his career he became the Junior Commissioner of Arrakan Province, West Burma. Charles Paton contributed to "Historical and Statistical Sketch of Aracan" to ASIATIC RESEARCHES XVI (1828): 353-381.
Sir Graves Haughton He first gained cadetship in the year 1808 and attained his first commission on 13 March 1810 from The cadet institution of Barasat. He was exceptional at learning Indian (Hindustani) languages and received the sword of merit and a cash award; which was the highest form of honour from the institution at Barasat. He was among the first responders of the permit to study regional languages in the college of Fort William at Calcutta, and there he received seven medals, three degrees of honour, and various financial awards for proficiency in Arabic, Persian, Hindustani(Hindi), Sanskrit, and Bengali. He went on to become a Lieutenant, a celebrated orientalist, a Knight of The Royal Guelphic Order, a member of the Asiatic society and a published author.