Aquino was born on May 7, 1977 in Manila. He is the son of Paul Aquino, a son of Benigno Aquino Sr., and Melanie Aguirre Aquino. His grandfather, Benigno Aquino Sr., served as a congressman from Tarlac's 2nd District (1919–28), a senator from the 3rd District (1928–34), and eventually became the 6th Speaker of the House of Representatives of the Philippines (1943–44). Under President Ferdinand Marcos' regime, his uncle Benigno "Ninoy" Aquino Jr., a former senator (1967–72), was exiled in the United States from 1980 until 1983 when he returned to the Philippines and was assassinated at the Manila International Airport. In 1986, Marcos fled into exile and Ninoy's wife, Corazon Aquino, became the first female President of the Philippines. His uncle Butz and aunt Teresa also served as senators. His cousin, Benigno Aquino III, was elected the 15th President of the Philippines in 2010, which he served until 2016.
Bam Aquino was a consistent honor student in Ateneo De Manila, Quezon City from grade school to college. During his grade school graduation, Bam delivered the valedictory speech and graduated with first honors. He also graduated as the class valedictorian in High School in 1995. He continued to serve when he joined the Ateneo Catechetical Instructional League, where he spent three years teaching catechism at nearby public schools.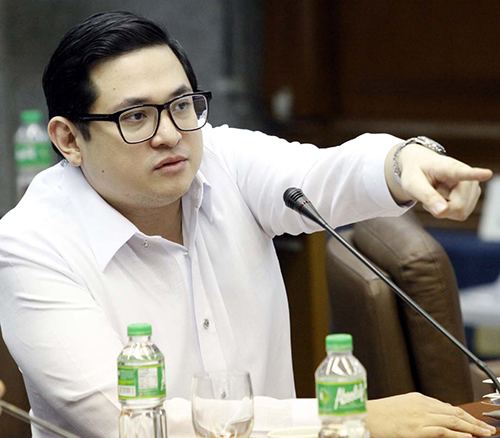 In 1999, Bam Aquino graduated summa cum laude with a Bachelor of Science degree in Management Engineering. He took an Executive Education Program on Leadership and Public Policy, at the Kennedy School of Government in the Harvard University in 2008.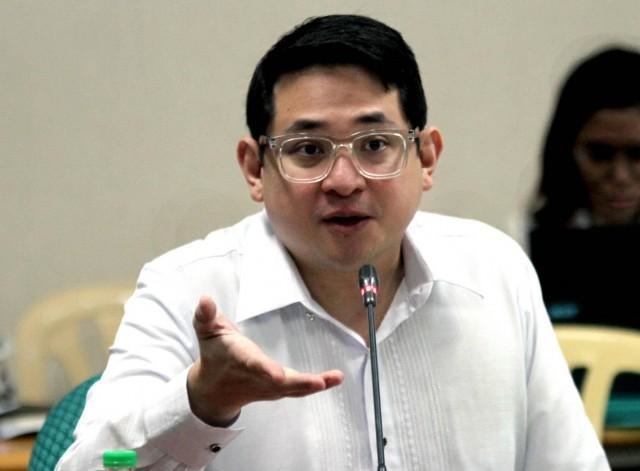 Bam Aquino, as one of the founding members, became the Constitutional Chairman of the National Union of Catholic Student Councils, an association of student councils and governments of various Catholic universities and colleges in the Philippines. In that same year, he was the Student Council President at the Ateneo de Manila University.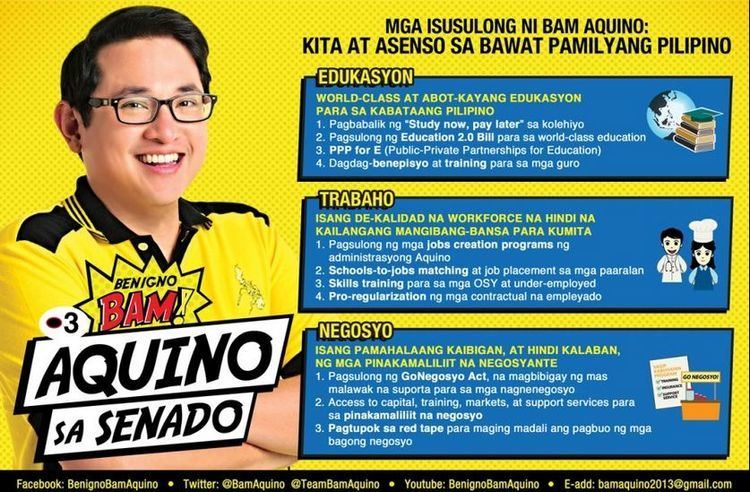 After his graduation, Bam Aquino joined the special projects group of the ABS-CBN Foundation. He was involved with rehabilitation centers for abused and neglected children, disaster management and relief operations, and volunteer recruitment. In 2001 he was appointed as NYC's commissioner-at-large.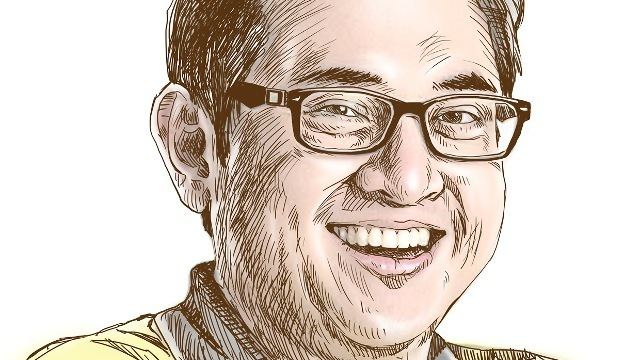 Bam Aquino was also one of the hosts of the TV show Breakfast, a youth-oriented morning talk show at Studio 23. In 2006, Bam hosted the youth-oriented debate show Y Speak in Studio 23.
In 2009, Bam Aquino played the role of his uncle Ninoy Aquino, in the documentary film The Last Journey of Ninoy. The film premiered on August 21, 2009 in commemoration of the 26th anniversary of the assassination of Ninoy. It was directed by Jun Reyes.
Before becoming a senator, Bam Aquino became the President of MicroVentures, Inc., a social enterprise company that manages the Hapinoy Program which provides micro-financing, training and access to new business opportunities for women micro-entrepreneurs.
The project has helped 10,000 sari-sari stores to become successful and lifted thousands of poor families from poverty. The program bagged the UN's Project Inspire Award in 2011, besting over 400 enterprises all over the world.
For his efforts, Bam Aquino was named as one of the Ten Outstanding Young Men of the Philippines in the category of Social Enterprise and Community Development. He was also chosen as one of the Ten Outstanding Young Persons of the World in 2012.
Bam Aquino's work in the Hapinoy Program gave him a first-hand view on how access to livelihood, capital, market, training, and mentoring helped lift poor families out of poverty. He was also a Board Member of Rags2Riches, Venture for Fundraising, and the Coca-Cola Foundation.
Bam Aquino currently chairs the Senate Committee on Science and Technology. He is also a member of the following committees:
Committee on Accountability of Public Officers and Investigations (Blue Ribbon)
Committee on Agriculture and Food
Committee on Banks, Financial Institutions and Currencies
Committee on Civil Service and Government Reorganization
Committee on Cooperatives
Committee on Cultural Communities
Committee on Education, Arts and Culture
Committee on Energy
Committee on Environment and Natural Resources
Committee on Games, Amusement and Sports
Committee on Health and Demography
Committee on Local Government
Committee on National Defense and Security
Committee on Peace, Unification and Reconciliation
Committee on Public Information and Mass Media
Committee on Rules
Committee on Science and Technology
Committee on Social Justice, Welfare, and Rural Development
Committee on Ways and Means
Senate Electoral Tribunal
He was the former chairman of the Committee on Education Culture and Arts from July 2016 until his removal from the position on February 2017 due to his opposition on a Duterte-backed legislation. He was chairman of the Committee on Trade, Commerce, and Entrepreneurship and Committee on Youth July 2013 to June 2016.
Senator Aquino passed 17 laws during his first three years in office.
Republic Act 10644, or the Go Negosyo Act, seeks to further strengthen the MSME sector by providing this sector with better incentives and benefits, granting more access to focused support for enhanced business performance, promoting support to key growth industries, and facilitating financing support programs that are much-needed for growth. Further, the Act promotes more participation from the private sector in the MSME Development Council. The law mandates the Department of Trade and Industry (DTI) to establish Negosyo Centers all over the country that will provide access to linkages to bigger markets and financing, business development programs, and a unified and simplified business registration process. As of October 2, 2015, 101 Negosyo Centers have already been put up.
Republic Act 10642, or the Philippine Lemon Law, provides car owners with a blanket of protection for their hard-earned investments and sets consistent standards of quality and performance in the auto industry. The law mandates the return to consumer the full value of money if the motor vehicle that was bought would not be of standard and quality, 12 months or 20,000 kilometers from date of original delivery.
Republic Act 10667, or the Philippine Competition Act, is a landmark legislation that levels the playing field for all business, whether big or small, as it will penalize cartel-like behaviors, anti-competitive agreements, abuses of dominant position, and anti-competitive mergers and acquisitions.
Republic Act 10668, or the Foreign Ships Co-Loading Act, is an act which allows foreign ships carrying imported cargoes and cargoes to be exported out of the country to dock in multiple ports, leading to lower cost in logistics and prices of goods in the market.
Republic Act 10679, or the Youth Entrepreneurship Act, is a law which seeks to integrate entrepreneurship into our secondary and tertiary education curricula; facilitate grants both for the teaching and the practice of entrepreneurship; and develop a national youth entrepreneurship program to provide support to young entrepreneurs.
Under Republic Act No. 10742, or the Sangguniang Kabataan Reform Act, relatives of elected or appointed officials up to the 2nd civil degree of consanguinity or affinity are prohibited from seeking SK posts. The law also adjusts age limit of SK officials from 15-17 to 18-24 years old and the SK Reform Act also mandates the creation of the Local Youth Development Council (LYDC), a council that will support the SK and ensure the participation of more youth through youth organizations.
Republic Act No. 10693, or the Microfinance NGOs Act, provides microfinance NGOs needed support and incentives that includes access to government programs and projects, technical assistance and preferential tax treatment.
Panelist, "Changing the Game: Innovating Smartly in Organizations and Systems"; Panelist, "Cracking the Emerging Market Code" World Economic Forum, Davos, Switzerland (2014)
Manila 40 Under 40 Global Development Leader, Awarded by Devex (2013)
Ten Outstanding Young Persons of the World (2012)
Asian Social Entrepreneur of the Year with Mark Ruiz (World Economic Forum, 2011)
United Nations Project Inspire Grand Prize (The Hapinoy Program, 2011)
Awarded by MasterCard and The Singapore National Committee for UN Women
Ten Outstanding Young Men of the Philippines (Community Development and Social Enterprise, 2010)
GoNegosyo Inspiring Young Entrepreneur (2010)
Co-Finalist, Ernst & Young (Entrepreneur of the Year 2010)
PLDT Bossing Co-Awardee (Retail Financing Category, 2010)