On January 11, 2016, The film was nominated for Best Film in the 61st Filmfare Awards, as well as other categories.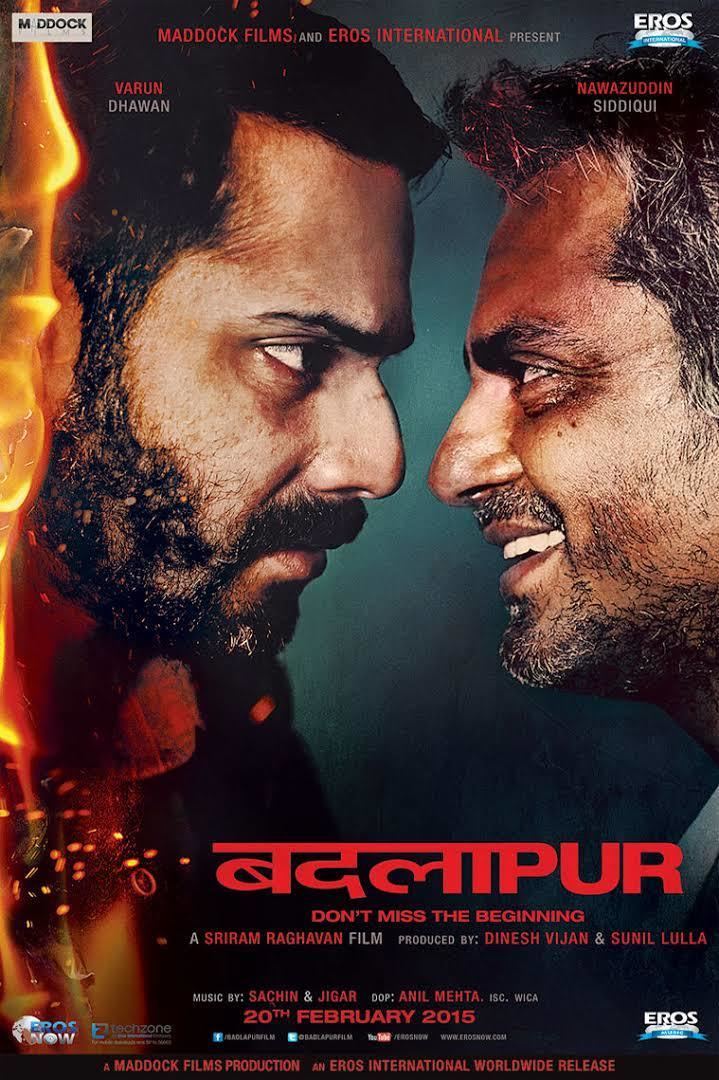 Misha (Yami Gautam) and her son Robin become the victims of a bank robbery getaway during a shopping trip. Liak (Nawazuddin Siddiqui) and his friend Harman (Vinay Pathak) rob a bank and use Misha's car to flee. Robin falls out of the moving vehicle during the struggle, and Misha is shot by Liak. Harman jumps out of the car to protect the money while Liak is arrested. Both mother and son die from their injuries in the hospital.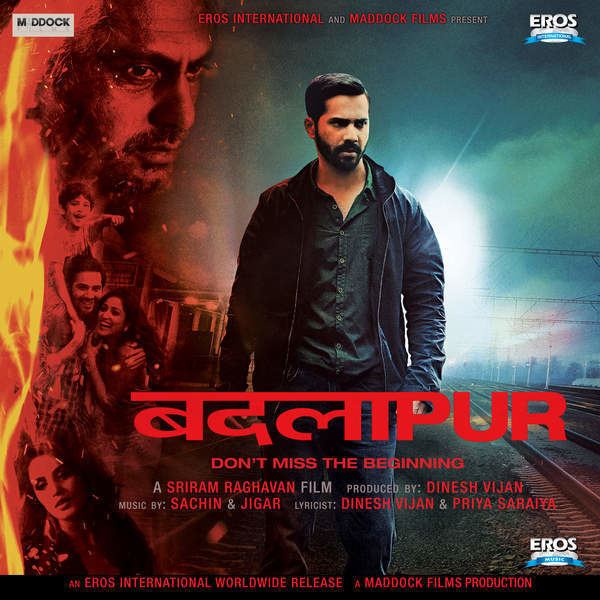 Raghu (Varun Dhawan), shattered from the loss of both his wife and son, immerses himself in seeking revenge on both culprits. Liak is sentenced to 20 years in prison, but refuses to reveal the identity of his partner in crime. Raghu learns about Jhimli (Huma Qureshi), a prostitute who is Liak's girlfriend, and visits her to inquire about the missing partner. After Liak's sentence, Raghu exiles himself to a reclusive life at a train station he gets off at – Badlapur.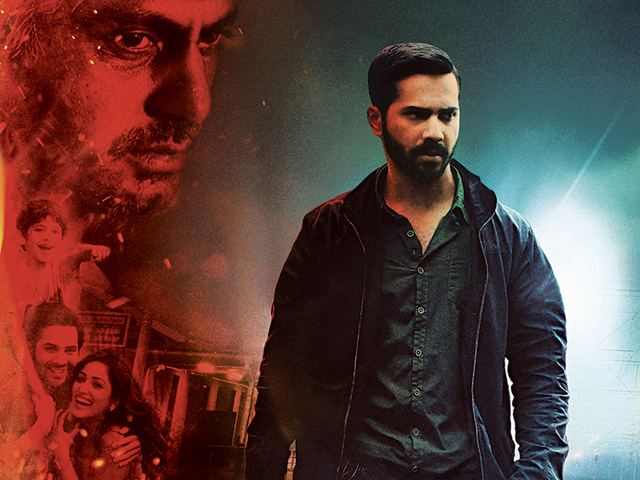 15 years later, a terminally-ill Liak is paroled from prison on compassionate grounds. Unknown to Liak, Raghu has facilitated the release by providing a letter of pardon for Liak to the court, in exchange for being told the partner's name by Liak's mother. Bent on vengeance, Raghu finds Harman, who now runs a well-established restaurant. Liak is kept under watch by police as they believe he will lead them to the unknown partner. Liak contacts Harman, and arranges to take his share of the money. However, Raghu has already interrogated Harman and Harman's wife Kanchan (Radhika Apte). Harman tells Raghu that it was Liak and not him who killed his son and wife. Raghu is not convinced and takes Liak's share of the money, killing both Harman and his wife.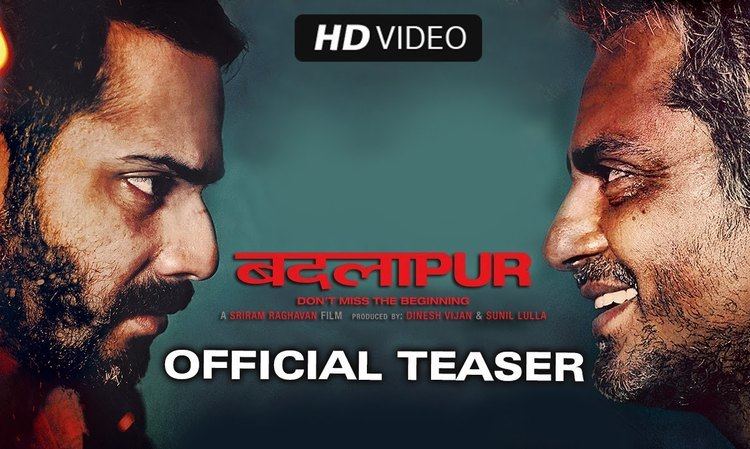 Raghu meets Shobha (Divya Dutta), the worker instrumental in arranging Liak's parole, pretending to be in love with her to create his alibi. He buries Harman and Kanchan's bodies, and police start investigating Harman. Liak learns from his mother that Raghu came to know about Harman and breaks into Raghu's house in search of the money. Raghu beats him senseless, and Liak tells Raghu that it was him, not Harman, who killed Raghu's wife and child, but he did it in a moment of panic, unlike Raghu who, Liak points out, planned his murders with a cool mind and without guilt.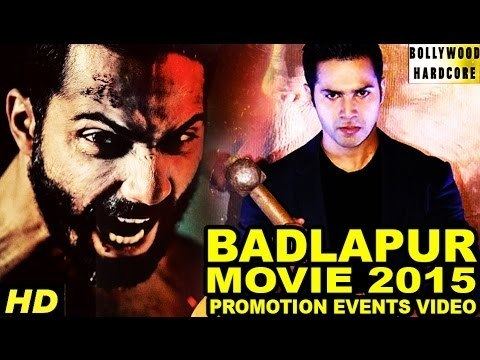 Liak meets Jhimli one last time; she, now a keep of a local businessman, breaks down, knowing Liak is nearing death. The police now has circumstantial evidence that Raghu murdered Harman. Liak walks into the police station and takes Raghu's blame, giving him a second chance to live his life, and also doing one good thing in his own life before dying.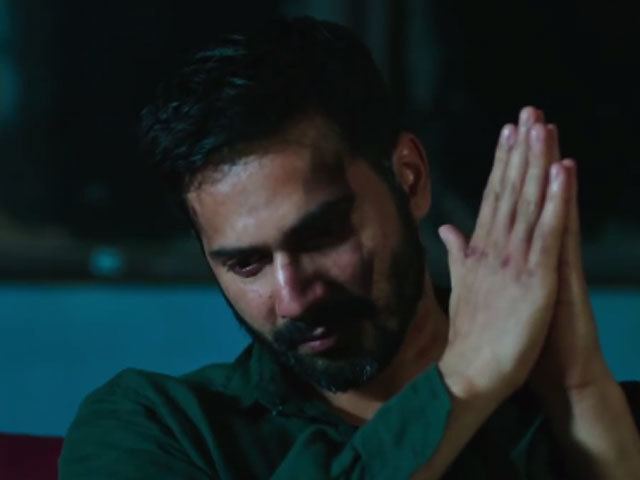 After seven months, Liak succumbs to cancer in jail. Jhimli meets Raghu and tells him that he has a second chance thanks to Liak, and should not waste it. She also asks Raghu that, now that his revenge is complete and all the guilty are dead, what good it did for him. Raghu is silent as Jhimli drives away.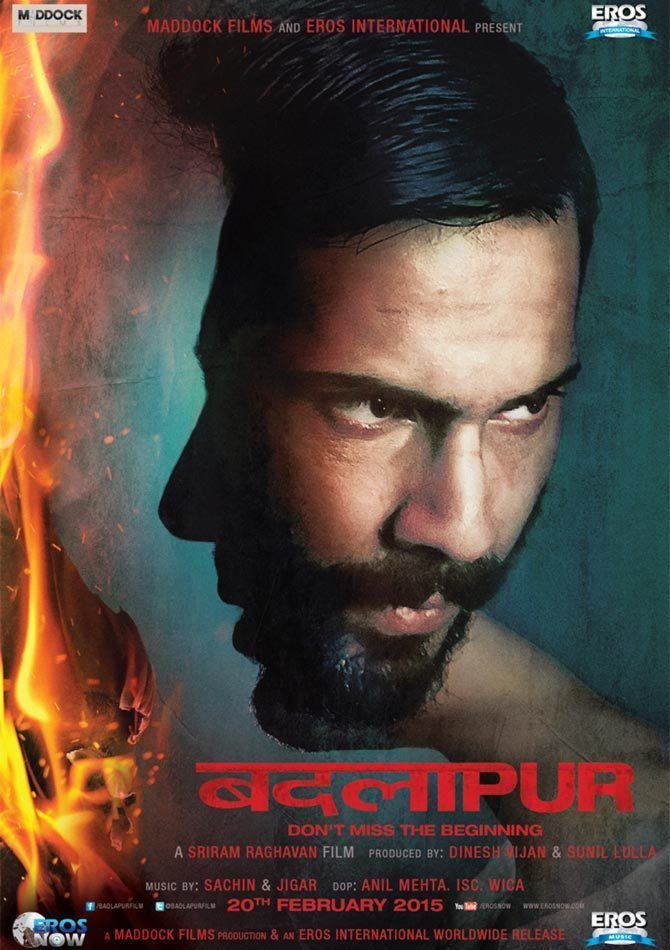 Varun Dhawan as Raghav "Raghu" Purohit
Nawazuddin Siddiqui as Liak Mohammed Tungrekar
Huma Qureshi as Jhimli
Yami Gautam as Misha Purohit
Divya Dutta as Shobha
Vinay Pathak as Harman
Radhika Apte as Kanchan (Koko)
Ashwini Kalsekar as Mrs. Joshi
Murali Sharma as Michael Dada
Pratima Kazmi as Liak's Mother
Zakir Hussain as Patil
Kumud Mishra as Inspector Govind Mishra
Devansh Shah as Raghu's son
Mateen Shaikh as Raghu's friend
The film began shooting in May 2014.
Raja Sen from Rediff.com rated it 4 out of 5 and said "Badlapur is a dark, unflinching, fantastic film." Sudhish Kamath from The Hindu wrote that the film was "darkly ambitious and very well made." Rachit Gupta from Filmfare stated that it had "exhilarating performances, stellar storytelling."
Saibal Chatterjee of NDTV rated it 3/5 and noted the pervasive contemptful treatment of women in the film, writing, "If one can ignore the overt misogyny on show all through the film, Badlapur throws up enough surprises to hold the viewer's interest right until the bitter end."
Mohar Basu of The Times of India rated Badlapur 4 out of 5. Shubhra Gupta of The Indian Express rated the movie 2.5 stars out of 5, describing it as riveting, but also noting that the film "comes off too contrived in many places, and leaves us hanging in others." Rajeev Masand of CNN-IBN rated it 3.5 out of 5 and wrote: "The pace slackens post-intermission, plot contrivances are many, and you might say the film is misogynistic in its treatment of women ... [However], the film keeps you on your toes, curious to see where its twists and turns will lead."
In December 2015, Badlapur got 15 nominations at the Stardust Awards, having the maximum number of award nominations from one film for the year. Both Varun Dhawan and Nawazuddin Siddiqui were nominated for Best Actor category. The film was nominated for awards in Story (2), Screenplay (2), Direction, Lyrics (2), Best Playback Singer (Male), Best Choreographer, Music Direction (2), Best Actor (2), Best Supporting Actor (Female) (2).
According to Koimoi, the film collected ₹32 crore (US$5.0 million) in five days at the domestic box-office, with ₹7 crore (US$1.1 million) on the first day. By the end of the third weekend, Badlapur grossed ₹48.3 crore (US$7.5 million). By the end of its third week run, the movie grossed ₹50 crore (US$7.8 million) nett at India box offices, leading Koimoi to estimate the film has taken in double its expenses. Box Office India reported that Badlapur grossed approximately ₹77 crore (US$12 million) worldwide.
The soundtrack is composed entirely by Sachin-Jigar, while the lyrics were written by Dinesh Vijan and Priya Saraiya. The first song, "Jee Karda", was released as a single on 9 December 2014. The song "Jeena Jeena" was released on 14 February 2015. Jeena Jeena reached number one on the Indian iTunes charts, Radio Mirchi charts, and Bollywood Planet charts for several weeks.