Ethnicity

African American




Occupation

Singer, entertainer




Similar People

Born

ca. 1918–1921 Chicago, Illinois, US
Baby Esther Jones the Boop Boop a Doop Girl
Esther Jones, known by her stage name "Baby Esther", was an African American singer and entertainer of the late 1920s, known for her "baby" singing style. She performed regularly at the Cotton Club in Harlem. Theatrical manager Lou Walton testified during the Fleischer v. Kane trial that Helen Kane saw Baby Esther's cabaret act in 1928 with him and appropriated Jones' style of singing, changing the interpolated words "boo-boo-boo" and "doo-doo-doo" to "boop-boop-a-doop" in a recording of "I Wanna Be Loved by You". Kane never publicly admitted this. Jones' style, as imitated by Kane, went on to become the inspiration for the voice of the cartoon character Betty Boop.
Contents
When Kane attempted to sue Fleischer Studios for using her persona, the studios defended themselves by arguing that Kane herself had taken it from "Baby Esther" Jones. An early test sound film of Baby Esther's performance was used as evidence. In court, it was presumed that Jones had since died.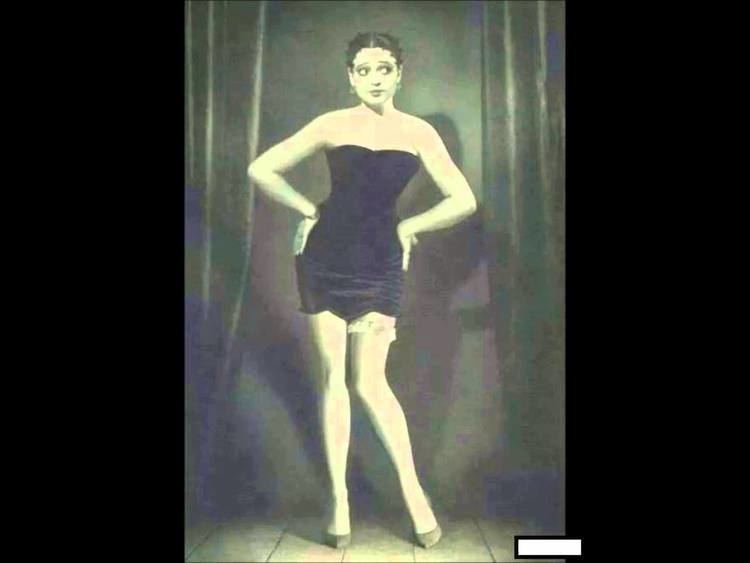 Kane v. Fleischer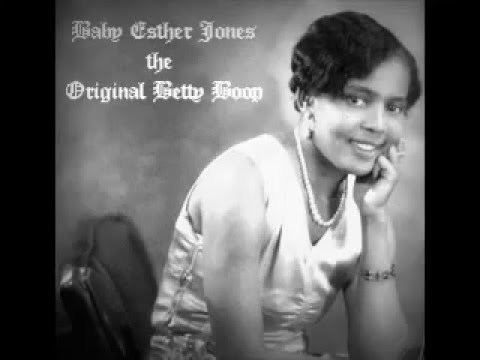 In 1930, Fleischer Studios animator Grim Natwick introduced a caricature of Helen Kane, in the form of an anthropomorphic singing dog with droopy ears and a squeaky singing voice, in the Talkartoons cartoon Dizzy Dishes. "Betty Boop", as the character was later dubbed, soon became popular and the star of her own cartoons. In 1932, Betty Boop was changed into a human, the long dog ears becoming hoop earrings.
In May 1932, Helen Kane filed a $250,000 lawsuit against Max Fleischer and Paramount Publix Corporation, for "exploiting her image", charging unfair competition and wrongful appropriation in the Betty Boop cartoons, contending that Betty Boop's "boop-oop-a-doop" style constituted a "deliberate caricature" that gave her "unfair competition".
The trial opened that year in the New York State Supreme Court, with Kane and Betty Boop films being viewed only by the judge. No jury was called. Vocal performers Margie Hines, Little Ann Little, Kate Wright, Bonnie Poe, and most notably Mae Questel were all summoned to testify.
Little Ann Little told the court how the "boop-oop-a-doop" phrase had started out as "ba-da inde-do", which developed into "bo do-de-o-do" and finally to "boop-oop-a-doop". Helen Kane's counsel asked Little, who spoke throughout the trial in a Betty Boop voice, "Oh, do you speak like that way at home?" Little responded to the court, "Yes, indeedy!"
Defense uses Baby Esther
The defense argued that Kane had taken the idea from Baby Esther. Evidence was produced that Kane actually derived that singing style from watching Baby Esther perform at the Cotton Club several years before the creation of the Betty Boop character. Theatrical manager Lou Walton testified for the defense stating that in 1925, he coached a "young negro child" named Esther, teaching her how to interpolate her songs with scat lyrics, "boo-boo-boo" and "doo-doo-doo", which Kane later reinvented as her trademark "boop oop a doop". Jones' manager testified that he and Kane had seen her act together in April 1928, and just a few weeks later, Kane began to "boop".
Paramount was able to prove that Kane did not uniquely originate or have claim to the Betty Boop style of singing or look. In addition to adducing Baby Esther's performances, they showed performances by actress Clara Bow, who also had the Betty Boop style of dress and hair.
Baby Esther herself was said to have since died. After a two-year legal struggle, Max Fleischer located a sound film made in 1928 of her performing, which was introduced as evidence. Judge Edward J. McGoldrick ruled, "The plaintiff has failed to sustain either cause of action by proof of sufficient probative force." In his opinion, the "baby" technique of singing did not originate with Kane.
Legacy
Jones is now spoken of mostly in the context of her contributions to Betty Boop's vocal stylings. Jazz studies scholar Robert O'Meally has referred to Jones as Betty Boop's "black grandmother".
References
Baby Esther Wikipedia
(Text) CC BY-SA