Ajay, a member of an elite counter terrorism unit, discovers a major threat and leads the team in a series of raids to stop an attack.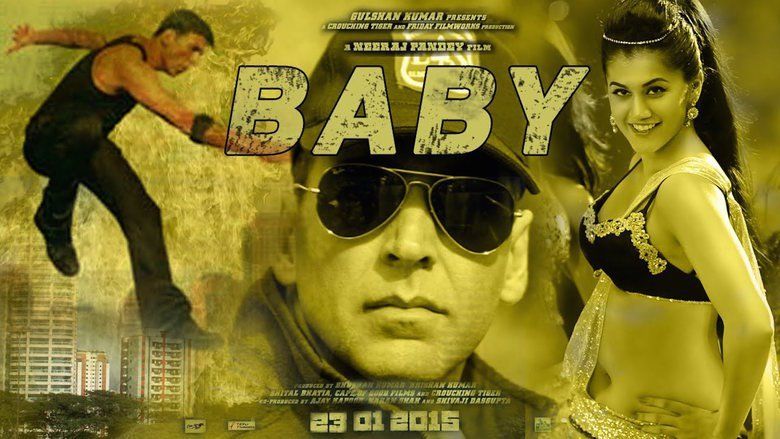 Baby is a 2015 Indian espionage action thriller film directed by Neeraj Pandey. The film stars Akshay Kumar in the lead role, along with Danny Denzongpa, Anupam Kher, Rana Daggubati, Taapsee Pannu, Kay Kay Menon, Madhurima Tuli and Rasheed Naz in supporting roles. Made on a budget of ?58.97 crore (US$9.2 million), the film released on 23 January 2015 to generally positive reviews from critics, who particularly praised the direction and Kumars performance.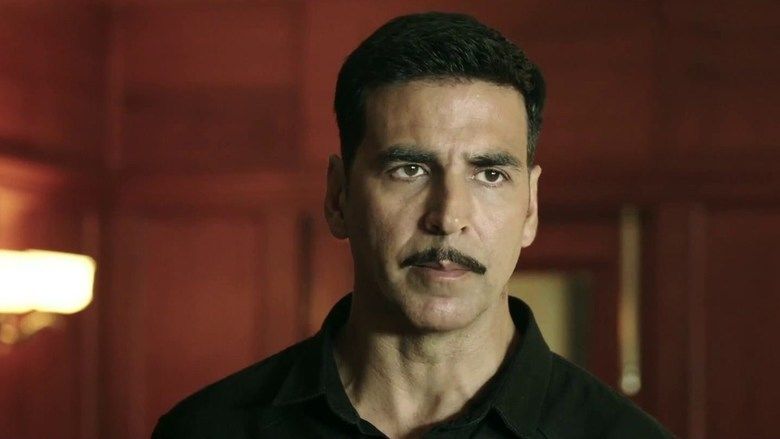 An elite counter-intelligence unit learns of a plot, masterminded by a maniacal madman. With the clock ticking, it's up to them to track the terrorists' international tentacles and prevent them from striking at the heart of India.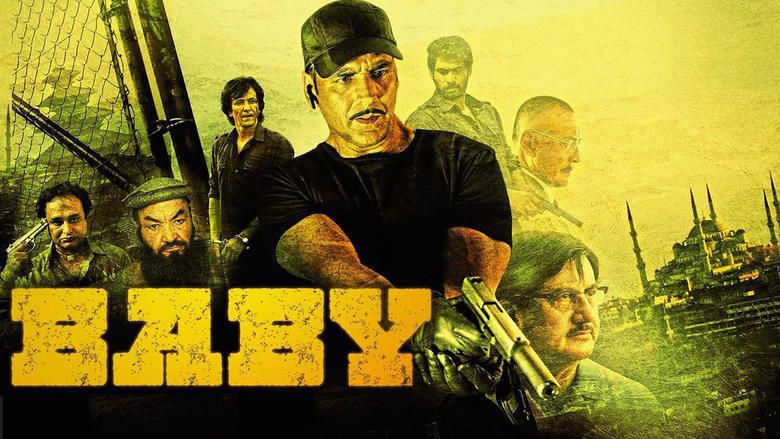 The story follows a team of fictional secret agents called Baby; which is a temporary task force headed by Feroz Khan (Danny Denzongpa). Post the 26/11 attacks in Mumbai a team of special officers is formed and they are assigned mission BABY. The job is to find and eliminate terrorists who are planning attacks in various cities in India.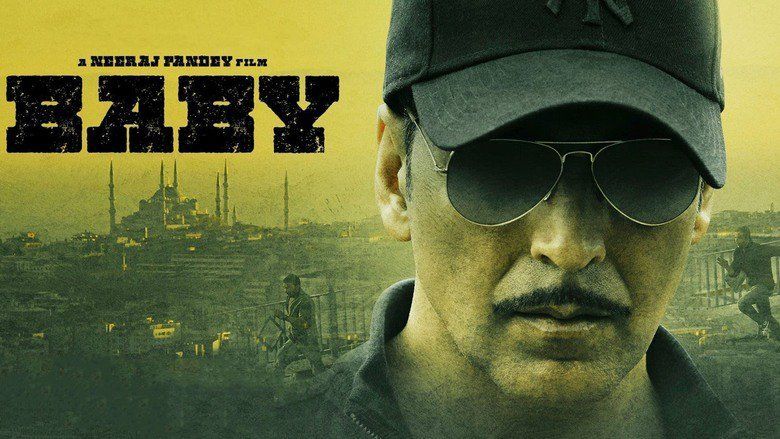 While attempting to rescue a fellow Indian security agent in Turkey, Ajay Singh Rajput (Akshay Kumar) captures a traitor Jamal, who formerly worked under Ajay. Ajay captures Jamal and threatens to kill his family unless he gives them the information about their terror attack plans on India. He discovers a terrorist plot to cause a bomb blast in a Delhi mall which he and Jai (Rana Daggubati) are able to prevent. In the process they learn that this was only the first, of a series of massive attacks that had been planned. Terrorist mastermind Maulana (Rasheed Naz), is causing trouble near the Pakistan-India border. He plots a daring escape plan for Bilal (Kay Kay Menon). Bilal manages to escape from prison. A team of officers is dispatched to interrogate Taufiq who is an ISI agent posing as a local leader. Ajay manages to get information on their local contacts after torturing him. They go to their hideout, but things go haywire when all of the squad members on the mission except Ajay are killed in an explosion. To collect further information from a terrorist logistics planner in Nepal, Ajay and officer Priya (Tapsee Pannu) travel to Nepal pretending to be husband and wife. Their plan to capture the terrorist Wasim Khan (Sushant Singh) goes wrong when Wasim finds out that Priya is in fact an undercover officer. Priya manages to hold Wasim and Ajay arrives to find that Priya has knocked him unconscious.
As per the information given by Wasim, Feroz sends Ajay, Jai and Shukla (Anupam Kher) to meet their deep asset Ashfaq (Mikaal Zulfiqar) in Saudi Al-Dera where Bilal is holding meetings to discuss the funding and execution of their plans. Ajay and Jai crack into Bilals room with the help of Shukla and manage to kill Bilal. As they are about to return, they find that Maulana is also at the suite. Jai knocks him out and they decide to bring Maulana back to India, under the pretext that he is a relative who needs to visit India for an urgent liver transplant. They manage to get a visa from the local authorities for Maulana (being shown as Ashfaqs ill uncle) with Ashfaqs help. Soon after, the hotel security discover the corpse of Bilal. The Arab police authorities put the police chief Hani Mohammad (Hasan Noman) on charge of investigating the crime. He attempts to track down the murderers quickly and eventually succeeds. However, he also learns that the murderers are none other than Indian military agents who are smuggling the infamous leader, Maulana under the pretext of being Ashfaqs uncle. As soon as he learns this, he smiles and lets them escape without any hindrance. For successfully bringing in Maulana, Baby is given permanent status.
Akshay Kumar as Ajay Singh Rajput
Danny Denzongpa as Feroz Ali Khan
Anupam Kher as Om Prakash Shukla
Rana Daggubati as Jai Singh Rathore
Taapsee Pannu as Priya Suryavanshi
Kay Kay Menon as Bilal Khan
Sushant Singh as Wasim Khan
Jameel Khan as Taufiq
Madhurima Tuli as Anjali Singh Rajput
Hasan Noman as Hani Mohammad, Saudi police chief
Mikaal Zulfiqar as Ashfaq
Murali Sharma as Mr. Gupta
Rasheed Naz as Maulana Mohammad Saeed Rahman
Esha Gupta Special appearance in song "Beparwah"
Baby was produced under T-Series along with Crouching Tiger, Friday Filmworks and Cape of Good Films.
The filming began on September 4, 2014, in Greater Noida, Uttar Pradesh. Many shots have been taken in Gautam Buddha University, at Meditation Hall, Shanti Sarover and Library, at Greater Noida. The second part was shot in Nepal and the team completed their final schedule in Abu Dhabi in October and some parts were also shot in Istanbul.
The songs for the film features songs composed by MM Keeravani and Meet Bros Anjjan. Lyrics are written by Manoj Muntashir.
The film score was composed by Sanjoy Chowdhury.
Baby was released to positive reviews.
Subhash K. Jha gave the film 4.5 stars out of 5 and stated "Baby is one helluva roller-coaster ride. Miss it at your own risk." Sarita A Tanwar of Daily News and Analysis gave the movie 4 stars, describing Akshay Kumars performance in the movie as his career-best. Anuj Kumar of The Hindu summarized the film as "A gripping espionage thriller that eschews drama and jingoism". Srijana Mitra Das of The Times of India also gave it 4 stars out of 5 and said, "Akshay Kumar is terrific as Ajay whose core of steel you can almost feel". Hindustan Times gave the movie 4 stars out of 5 too, calling the film "sleek, well-timed and engaging." Yahoo Movies gave the film 4 stars and wrote, "The film deals with a definite conflict, backs it up with a coherent plot trajectory and delivers a compelling resolution." Anupama Chopra gave the film 3.5 stars and stating that the movie will make the viewers forget Akshays cinematic misdemeanours. Rajeev Masand gave the film 3 stars, hailing its action sequences and performance of the cast. Shubhra Gupta of The Indian Express gave the film 2 stars. However, Gupta praised Akshay Kumars performance. Devesh Sharma of Filmfare praised the breathtaking action of the movie and gave it 3 stars. Ritika Handoo of Zee News hailed the movie as an entertaining movie which is a must watch. Saibal Chatterjee of NDTV gave the movie two stars calling the movie as politically dodgy in spite of being a smartly-packaged, competently shot espionage thriller. Shubha Shetty-Saha of Mid Day gave the movie 4 stars, calling it a must-watch movie. Mihir Fadnavis of Firstpost didnt give positive reviews to the plot but praised the movie as entertaining and fast-paced. Mayank Shekhar of ABP News gave 3 stars and wrote that the film manages to hold viewers attention. Abhishek Gupta of India TV said the film is "fast-paced and entertaining" and that it "goads by making a point that while America executed their plan to kill the 9/11 mastermind in Abbottabad, here our politicians could just make loud promises " about the 26/11 attacks. Bollywood Hungama praised the "exceptional" cinematography; the "extremely gripping" storyline, which makes appropriate use of the actors; the score, which "instills the necessary emotions"; and Kumars performance. It concluded, "On the whole, Baby is one of the finest films ever made in the history of Indian cinema" and gave it 4.5 out of 5 stars. R.M. Vijayakar of The New Indian Express gave 3.5 ratings calling it "that near-perfect textbook espionage thriller we have been dying to see: straight and business-like, fast-paced, without frills, and immaculately detailed to the point of occasional verbosity"
Baby was banned in Pakistan by the censor boards in Islamabad and Karachi, stating that "it portrays a negative image of Muslims and the negative characters in the film also have Muslim names".
The worldwide boxoffice gross of Baby is ?400 crore (US$62 million) The film started off slowly with 20–25% seating and picked up only in metro areas to about 50%. Bollywood Hungama estimated the opening day at ?9.3 crore (US$1.5 million). International Business Times said the film had "tremendous growth" over the weekend and that its first weekend total was ?36.07 crore (US$5.6 million).
Beparwah (5:13)
Main Tujhse Pyaar Nahin Karta (4:13)
Beparwah (MBA Swag) (4:22)
Main Tujhse Pyaar Nahin Karti (3:50)
The makers are planning a sequel. The film is expected to hit theatres around Republic Day in 2017.