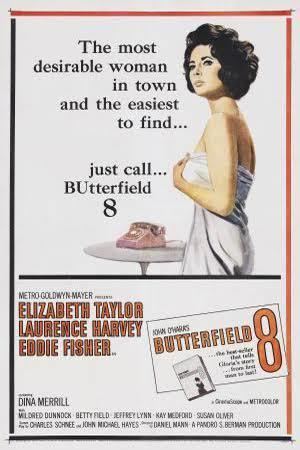 Gloria Wandrous (Elizabeth Taylor) wakes up in the apartment of wealthy executive Weston Liggett (Laurence Harvey) and finds that he has left her $250. Insulted, Gloria, whose dress is torn, takes Liggett's wife Emily's (Dina Merrill) mink coat to cover herself and scrawls "No Sale" in lipstick on the mirror. But she orders her telephone answering service, BUtterfield 8, to put Liggett through if he calls.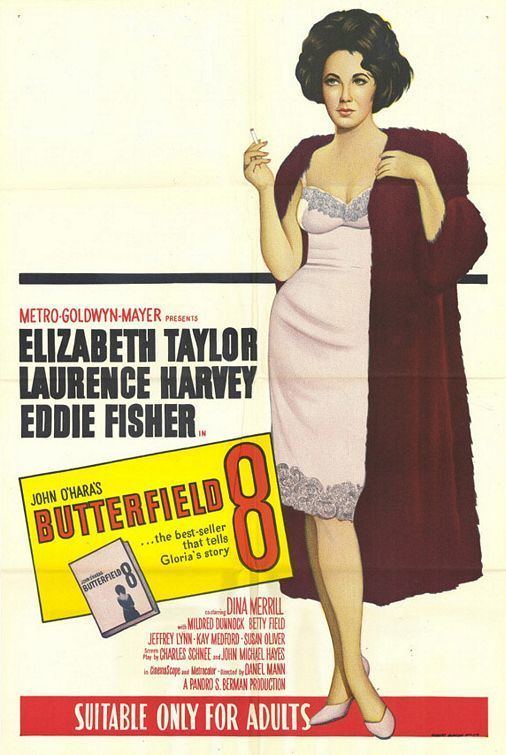 Gloria visits a childhood friend, pianist Steve Carpenter (Eddie Fisher), who chastises her for wasting her life on one-night stands but agrees to ask his girlfriend Norma (Susan Oliver) to lend her a dress. Gloria leaves, whereupon Norma tells Steve to choose between her or Gloria.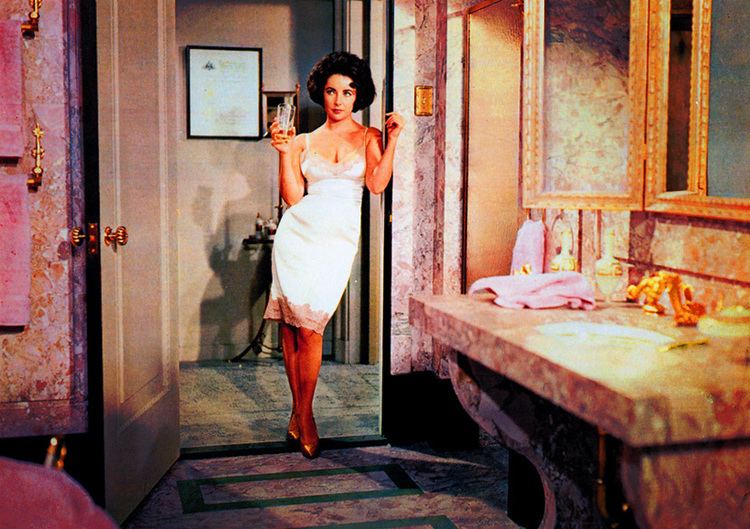 Liggett takes a train to the countryside where his wife Emily is caring for her mother. A friend, Bingham Smith (Jeffrey Lynn), advises him to end his adulterous relationships and return to Bing's law firm instead of working for the chemical business of Emily's father. Meanwhile, Gloria lies to her mother Annie (Mildred Dunnock), claiming to have spent the night at Norma's.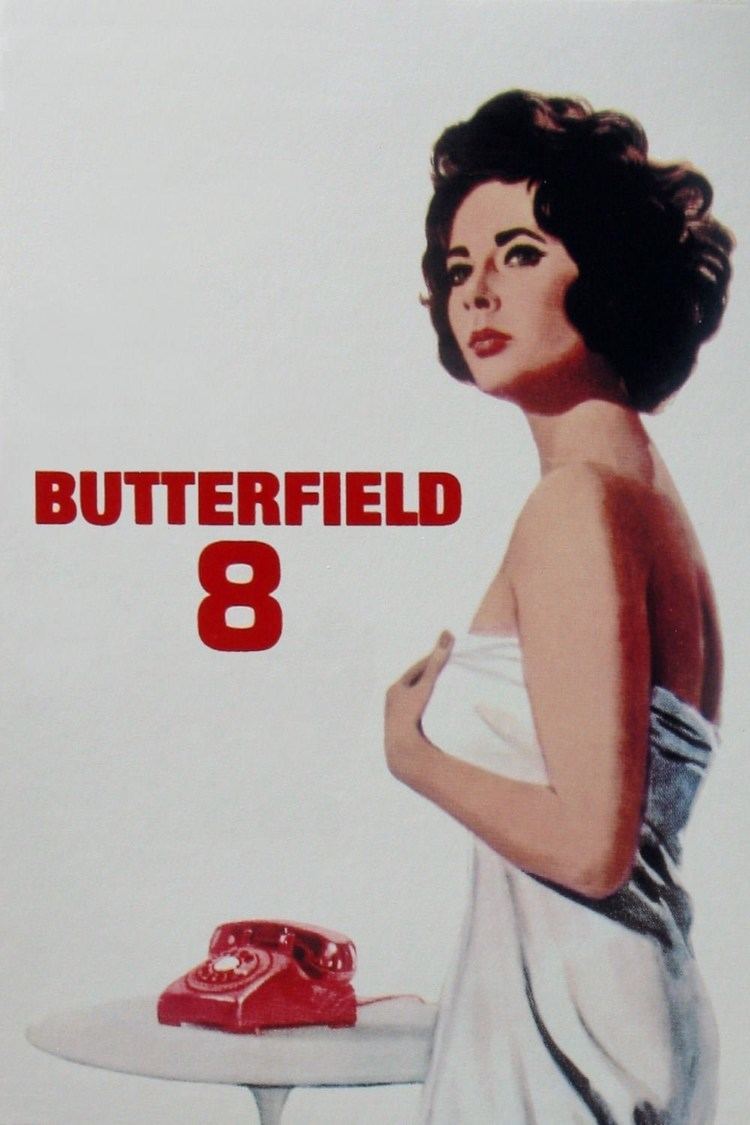 Liggett returns home. Finding the lipstick and money, he phones Gloria to explain the money was meant for her to buy a new dress, to replace the one that he had torn. While drinking later that night, Liggett advises her to ask a high price for her lovemaking talents. She insists she does not take payment from her dates and claims she has been hired as a model to advertise the dress she is wearing at three bistros that night. Liggett follows her and watches Gloria flirt with dozens of men at several clubs. He then drives her to a run-down motel. After sleeping together, Liggett and Gloria decide to explore their relationship further.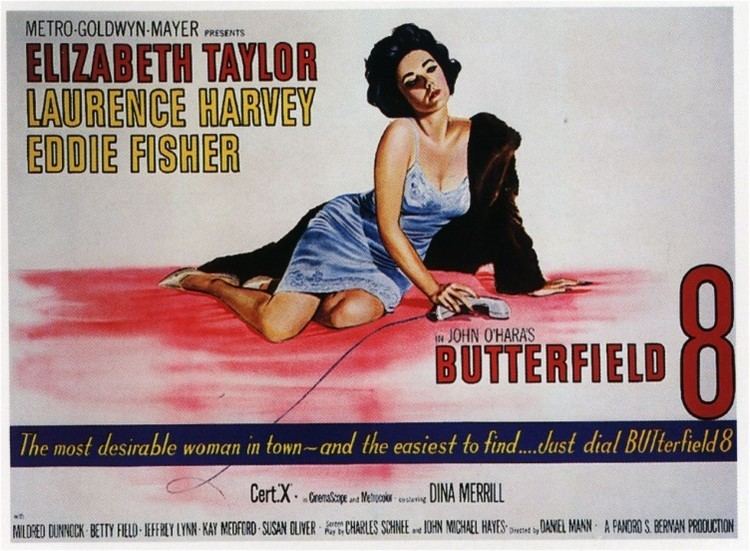 Liggett and Gloria disappear together for five days and grow closer, falling genuinely in love with one another and parting only upon the return of Liggett's wife. When Gloria returns home, she confesses to her mother about having been the "slut of all time" but declares that that is all over now since she is truly in love. Gloria visits her psychiatrist, Dr. Tredman (George Voskovec), to insist that her relationship with Liggett has cured her of promiscuity.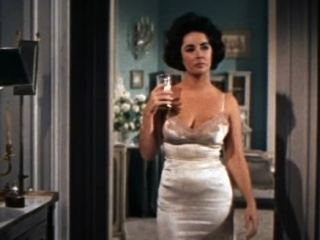 For his part, Liggett also plan to change his life, taking up Bing's offer of a job at the law firm. When he returns home, Emily has noticed that her mink is gone. Liggett makes excuses and rushes out to search for Gloria at her regular clubs. He is unable to locate her, but in his search he is repeatedly confronted with the reality of Gloria's promiscuous past. When Gloria finds Liggett at a bistro the following evening, he drunkenly launches into insults. Gloria drives Liggett to his apartment building where Emily, spotting them from a window above, watches as her husband throws the coat at Gloria, saying he would never give the tainted object back to his wife.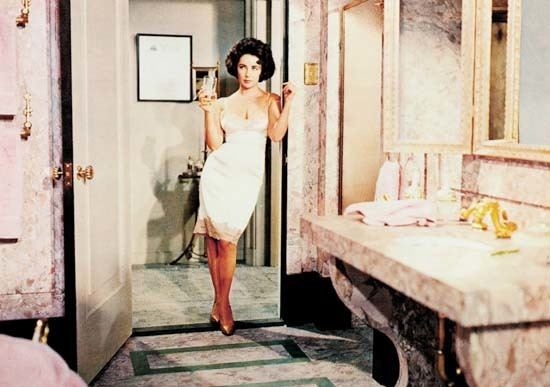 Gloria goes to Steve, saying that she feels she has "earned" the mink coat she is wearing. Having never before taken payment from the men she slept with, she now has and she laments "what that makes me". She recounts that when she was 13, a friend of her widowed mother repeatedly raped her, and she hates herself because she loved it and thus went on to make her life out of it. Steven insists that Gloria stay the night since both Gloria and he have to decide what to do next. Norma arrives the next morning finds Gloria asleep on Steve's couch; having at last made up his mind, he asks Norma to marry him.
The next day, a now-sober Liggett admits to himself that he still loves Gloria and asks Emily for a divorce. Meanwhile, Gloria tells her mother she is moving to Boston to begin a new life. Finding out where Gloria went, Liggett drives until he spots her car at a roadside café. He tries to apologize to Gloria by asking her to marry him, but Gloria insists that his insults have "branded" her and that her past is sore spot that no husband would ever truly be able to accept. Driving after Gloria's car, Liggett sees her miss a sign for road construction and accidentally hurtle over an embankment to her death. When he returns to the city, Liggett tells his wife about Gloria's death, announces that he is leaving to "find my pride," and says that if Emily is still home when he returns, they will work on their marriage.
The unconventional title of the novel and film (capitalized "B" and "U") derives from the pattern of old telephone exchange names in the United States and Canada. Until the early 1970s telephone exchanges were commonly referred to by name instead of by number. BUtterfield 8 was an exchange that provided service to ritzy precincts of Manhattan's Upper East Side. Dialing the letters "BU" equates to 28 on the lettered telephone dial, so "BUtterfield 8" would equate to 288 as the first three digits of a seven-digit phone number.
The preface to the (1934) novel is a notice by the telephone company that an extra digit will be added to all exchanges, "for instance, the exchange BUtterfield will become BUtterfield 8."
Elizabeth Taylor as Gloria Wandrous
Laurence Harvey as Weston Liggett
Eddie Fisher as Steve Carpenter
Dina Merrill as Emily Liggett
Mildred Dunnock as Mrs. Wandrous
Betty Field as Fanny Thurber
Jeffrey Lynn as Bingham Smith
Kay Medford as Happy
Susan Oliver as Norma
George Voskovec as Dr. Tredman
The screenplay was adapted by John Michael Hayes and Charles Schnee from O'Hara's 1935 novel, which in turn was based on the mysterious death of Starr Faithfull in Long Beach, Nassau County, New York, in 1931. Faithfull was found dead of drowning on a beach after having apparently been beaten. In O'Hara's novel, Gloria Wandrous, the character based on Faithfull, is killed by falling under the paddle wheel of a steamboat. Aside from optioning the rights to his story, O'Hara was not involved in writing the screenplay for the film, and the film's plot bears only a superficial resemblance to his novel.
Location filming was done on City Island on the Bronx; and Stony Point and West Nyack in then-rural Rockland County, New York. Studio shots were at Chelsea Studios.
The café where Liggett finds Gloria as she is going to Boston is (as of 2016) a single-story office building, 54 South (Liberty Drive), Stony Point. Happy's Motel, where Gloria and Liggett stay, is actually the Budget Motor Inn, 87 South Liberty Drive, Stony Point. The motel still looks the same as it did in 1960; another unit was added between the street and the existing motel. Liggett takes Gloria to his boat at the Hudson Water Club, Beach Road, West Haverstraw, New York
Elizabeth Taylor and her then-husband Eddie Fisher hated the film, referring to it as "Butterball Four". In his autobiography Been There, Done That, Fisher claims that he and Taylor actually had sex during a lovemaking scene that was cut from the film before its release. Taylor's now-famous response to the success of the film, made under protest in order to fulfill a contractual obligation to Metro-Goldwyn-Mayer before being allowed to depart to 20th Century Fox to make Cleopatra: "I still say it stinks".
According to MGM records, the film made $6.8 million in the US and Canada and $3.2 million in other countries, resulting in a profit to the studio of $1,857,000 - making it MGM's biggest hit of the year.
Wins
Best Actress: Elizabeth Taylor
Nominations
Best Cinematography, Color: Joseph Ruttenberg, Charles Harten
Nominations
Best Actress in a Motion Picture, Drama: Elizabeth Taylor
In 2005, the American Film Institute nominated Gloria Wandrous's quote "Mama, face it. I was the slut of all time." from this film for AFI's 100 Years...100 Movie Quotes.