Notable work

EmmerdaleHollyoaks









Similar People

Luke Tittensor, Charlie Clapham, Steve John Shepherd, Stefan Booth, Marc Silcock




Profiles



Hollyoaks ayden callaghan opens up about real life soap tragedy lorraine
Ayden Callaghan (born Joseph Callaghan on 6 June 1981) is an English actor of both stage and screen, best known for playing the part of Joe Roscoe on Channel 4's Hollyoaks.and Miles De Souza in British ITV series Emmerdale.
Contents
Hollyoaks backstage meet joe roscoe an interview with ayden callaghan
Personal life
Ayden Callaghan, born Joseph Callaghan in Aylesbury Joseph took the professional name Ayden when he started acting. Ayden's family have a rich Northern Irish heritage, as well as strong roots in the East End of London. He lived in Winslow, Buckinghamshire from the age of three.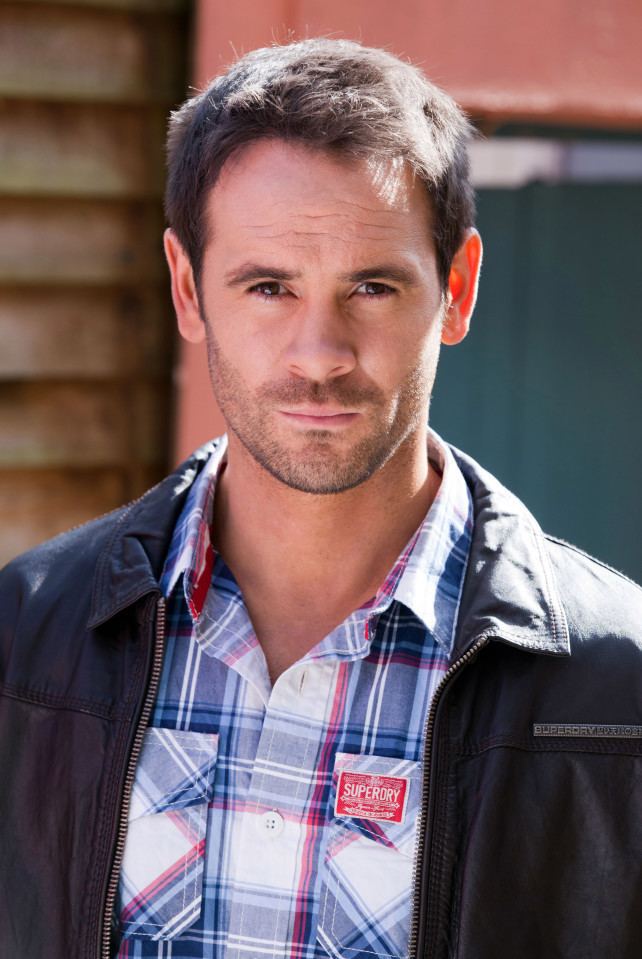 Callaghan is a supporter of Wolverhampton Wanderers F.C..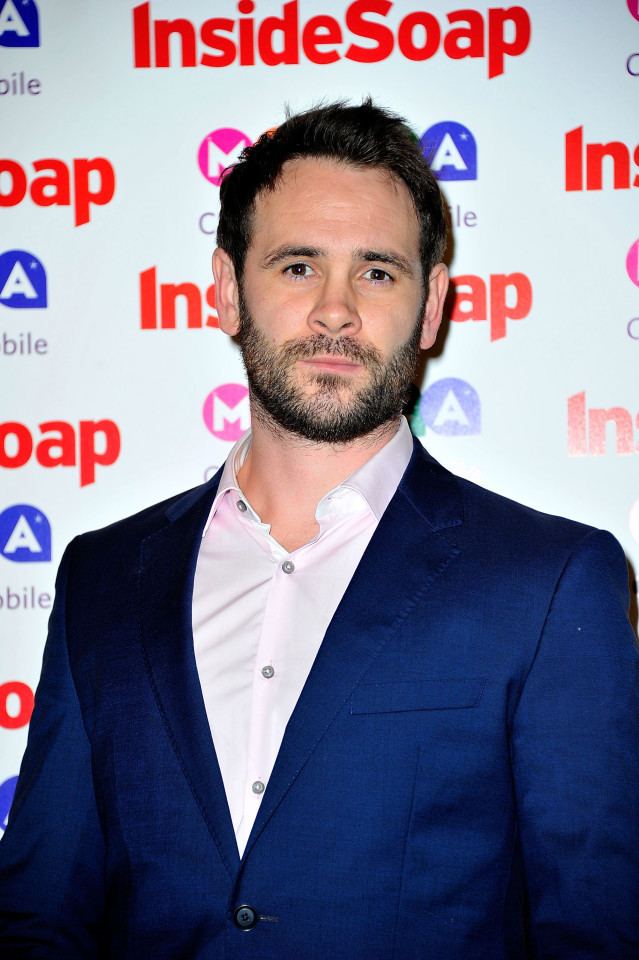 Ayden is married to TV presenter, actress and award winning blogger (www.honeymumster.com), Sarah-Jane Honeywell. They got engaged on 18 November 2014 on the Empire State building in New York City. They were married at Nunsmere Hall Hotel on 17 September 2016, which was covered by celebrity magazine OK!.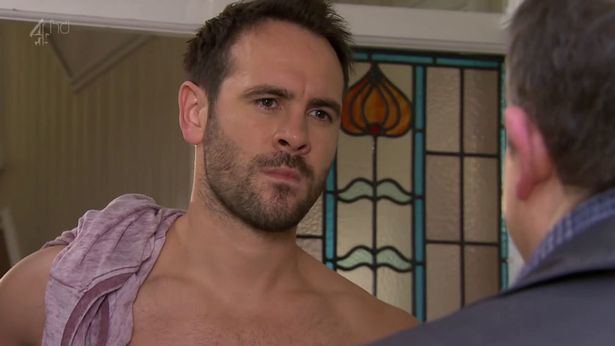 On 17 May 2015, Callaghan and his fiancee announced they are expecting their first child. Their baby boy, Phoenix, was born on 25 August 2015.
Career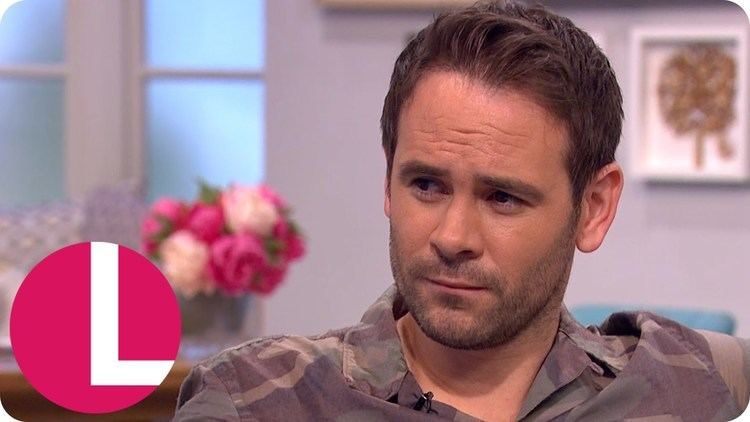 Callaghan trained as an actor at the Guildford School of Acting and graduated in 2004 after a three-year course, where he achieved a BADC-Level II gold grade too. He is managed by Burnett Crowther Associates Ltd. and member of Equity (trade union). Ayden's career so far has encompassed many roles in TV, Film and Stage productions including 'Bedroom Farce' directed by the legendary Sir Peter Hall, Callaghan was cast in this off the back of his performance in another Alan Ayckbourn play 'If I Were You'. Callaghan has also fronted numerous international commercials.
Hollyoaks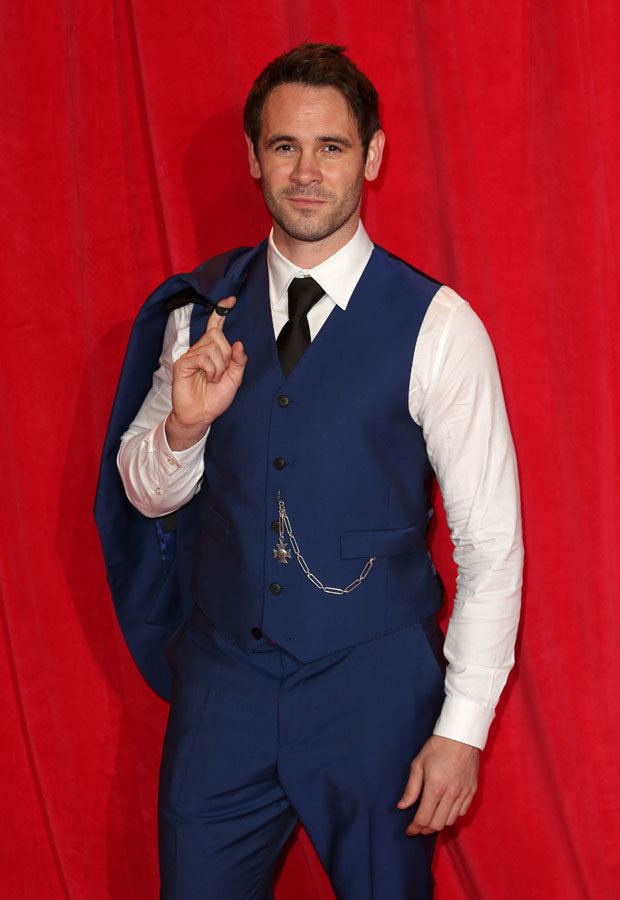 He played the popular Joe Roscoe a fictional character on the Channel 4 soap opera Hollyoaks. He made his first appearance on-screen on 23 May 2013. The Roscoe's were one of the most popular families to join the soap in a long time and the programme went on to win 'Best Soap' at the Soap Awards for the first time ever in 19 years, the year after they joined. While in Hollyoaks, Ayden was asked to be on the front cover of a charity edition of Gay Times. He was also named in the, Top 12 Hottest Hunks, ever to be on the show in 21 years.
Emmerdale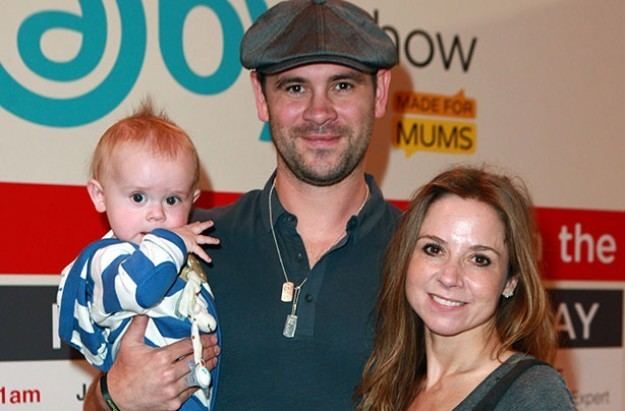 He played the part of Miles De Souza, a fictional character on the ITV soap opera Emmerdale, making his first appearance on 1 November 2007. During the Inside Soap Awards 2007 in September, Callaghan chatted to DS about his mysterious character.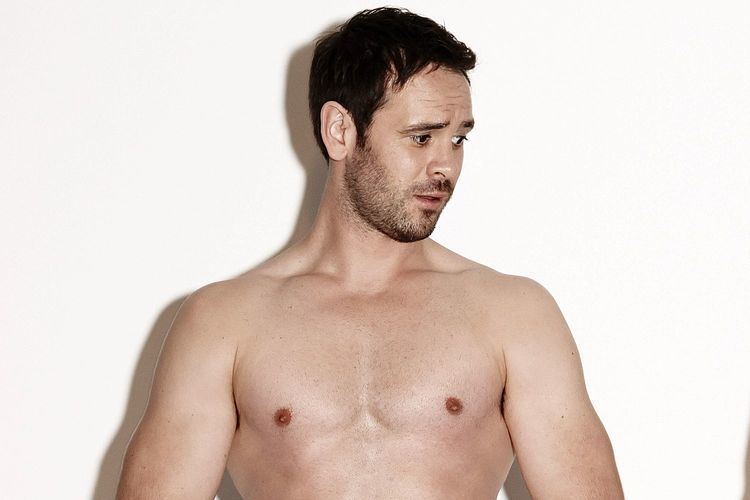 In an interview on the Emmerdale website, he commented on his on-screen persona:
"Miles is like a lost little boy with lots of problems to work though," Callaghan told itv.com. "He's bordering on being an alcoholic and when you have a drink problem it's always there in the back of your mind, like a demon."
Miles was written out of the soap in July 2008 without his character dying, allowing any future reprisals.
Television roles
S: series. E: episode
Hollyoaks - 2013 to 2016 - series regular - playing Joe Roscoe
Bad Education - 2012-2014 - Two episode - Sgt Ron - series written by and starring Jack Whitehall - Tiger Aspect Productions
EastEnders - 2012 - three episodes - playing PC Lomax
Casualty - 2012 - S26 E28 - playing Mick Statham
The Bill- 2010 - S26 E20 - "Walk on My Grave" - playing Ian Whittle.
Prior to Emmerdale, Callaghan also had roles in:
Casualty (TV series)- 2007 - S22 E7 - "Inappropriate Behaviour" - playing Alistair Kelly.
Supergrass (Docu-drama) - 2007 - directed by Steve Finnigan - playing Phil Morris.
The Basil Brush Show (2002 TV series) - 2006 - S5 E3 - "Toothache" - playing Nurse Denham.
Sugar Rush (TV series) - 2006 - S2 E7 - uncredited.
Sugar Rush (TV series) - 2005 - S1 E7 - playing a barman.
Hollyoaks: Let Loose - 2005 - S1 E9 - playing Dave.
Ayden presented an award at the IFTAs in 2008 and appeared on RTEs prime time breakfast show.
Theatre
Guildford School of Acting experience: Benedick, Much Ado About Nothing; Guildenstern, Rosencrantz And Guildenstern are Dead; Dr. Wangel, The Lady from the Sea; Mr. Poyser, Adam Bede; Jellaby, Arcadia. Tybalt, Romeo & Juliet (film).
2004 - Balm in Gilead - "The Mill Studio" Guildford - directed by Michael Crompton - playing Xavier.
2004 - Someone Who'll Watch Over Me - "Gateway Theatre" Edinburgh - directed by Bruce Guthrie - playing Edward.
2005 - Someone Who'll Watch Over Me - "The Venue" Leicester Square Palace - directed by Bruce Guthrie - playing Edward.
2005 - Romeo and Juliet - "Stafford Gatehouse" Stafford Castle - directed by Peter Dayson - playing Tybalt.
2006 - The Long and the Short and the Tall - "Pleaseance Theatre" Islington - 19 September/7 October 2006 - directed by Bruce Guthrie - playing Sgt.Mitchem.
2007 - The Elephant Man - "Trafalgar Studio" London - directed by Bruce Guthrie - playing Dr. Treves.
2009 - Why didn't I tell you how much I loved you (Carmen revised)(Reading) - "Royal Albert Hall " London - directed by Hettie MacDonald - Playing Paddy (Don Jose).
2010 - If I were You - "Theatre Royal" Windsor (18–29 May 2010) and National Tour ("Richmond Theatre" Richmond 31 May - 5 Jun 2010 / "Cambridge Arts Theatre" Cambridge 7 - 12 Jun 2010 / "Devonshire Park Theatre" Eastbourne 21 - 26 Jun 2010) - directed by Joe Harmston - Playing Dean.
2010 - "Bedroom Farce" - "National Tour" - directed by Sir Peter Hall - playing Malcolm
2011 - "Beautiful Blows" - "Royal Festival Hall" - directed by Ben May - playing Len/Mike Turner
Filmography
Actor
2018
The London Pantomime Horse Race (TV) (TV Special)
as
Ayden Callaghan
2017
Doctors (TV Series)
as
Damon McCormick
- Do Geese See God? (2017) - Damon McCormick
2013
Hollyoaks (TV Series)
as
Joe Roscoe
2016
Patient Seven
as
D.I. Collins (segment: "Death Scenes")
2016
Gangsters Gamblers Geezers
as
Det. Thompson
2013
The Best Years
as
Frank Mallone
2012
Death Scenes (Short)
as
DI Collins
2012
EastEnders (TV Series)
as
P.C. Lomax
- Episode dated 2 November 2012 (2012) - P.C. Lomax
- Episode dated 29 March 2012 (2012) - P.C. Lomax
- Episode dated 27 March 2012 (2012) - P.C. Lomax
2012
Bad Education (TV Series)
as
Ron
- Self-Defence (2012) - Ron
2007
Casualty (TV Series)
as
Mick Statham / Alistair Kelly
- Lest Ye Be Judged (2012) - Mick Statham
- Inappropriate Behaviour (2007) - Alistair Kelly
2010
The Bill (TV Series)
as
Ian Whittle
- Walk on My Grave (2010) - Ian Whittle
2009
The Bus Driver (Short)
as
Agnes' Boss
2007
Emmerdale Farm (TV Series)
as
Miles De Souza
- You've Been Framed: Part 1 (2008) - Miles De Souza
- Winner Takes It All: Part 1 (2008) - Miles De Souza
- Suspicion: Part 1 (2008) - Miles De Souza
- Deceit: Part 1 (2008) - Miles De Souza
- Fair Game: Part 1 (2008) - Miles De Souza
- Eye for an Eye: Part 1 (2008) - Miles De Souza
2007
Supergrass (TV Movie)
as
Phillip Morris
2006
The Basil Brush Show (TV Series)
as
Nurse Denham
- Basil the Casualty (2006) - Nurse Denham
2005
Sugar Rush (TV Series)
as
Barman
- Episode #2.7 (2006) - Barman
- Episode #1.7 (2005) - Barman (uncredited)
2005
Hollyoaks: Let Loose (TV Series)
as
Dave
- Episode #1.9 (2005) - Dave
2005
Goal! The Dream Begins
as
Newcastle Reserves (uncredited)
2004
The Battle of Monte Camino (Short)
as
Pvt Gabriel Robinson
Self
2017
Celebrity Eggheads (TV Series)
as
Self - Contestant
- The Cliffhangers (2017) - Self - Contestant
2016
Lorraine (TV Series)
as
Self - Guest
- Episode dated 3 August 2016 (2016) - Self - Guest
2008
The British Soap Awards 2008 (TV Special)
as
Self - Audience Member
2007
Loose Women (TV Series)
as
Self
- Episode #12.80 (2007) - Self
- Episode #12.77 (2007) - Self
- Episode #12.43 (2007) - Self
References
Ayden Callaghan Wikipedia
(Text) CC BY-SA