Nationality

Lebanese, Canadian





Name

Ayah Bdeir









Born

1982 (age 32–33)

Montreal, Canada




Awards

2007 Eyebeam Fellowship, 2008 Eyebeam Senior Fellowship, 2009 Eyebeam Senior Fellowship, 2009 Maker Faire Editor's Pick, 2010 Creative Commons Fellowship, 2010 INK Fellowship, 2011 Maker Faire Editor's Pick, 2012 TED Fellowship, 2013 Fast Company Most Creative People in Business, 2013 CNN Top 10 Emerging Startups, 2013 IDSA Gold Award, 2013 TED Senior Fellowship,2014 Inc. Magazine 35 Under 35, 2014 Popular Mechanics 25 Makers Who Are Reinventing the American Dream, 2014 Entrepreneur Magazine 10 Up and Coming Leaders to Watch, 2014 MIT Technology Review 35 Innovators Under 35, 2014 CNBC Next List




Education

Massachusetts Institute of Technology




Similar People

Limor Fried, Hayat Sindi, Joe Kiani, Carl Bass, Reshma Saujani
Ayah bdeir building blocks that blink beep and teach
Ayah Bdeir (born 1982 in Montreal, Quebec) is the founder and CEO of littleBits, an open source library of modular electronics that snap together with magnets. Bdeir is considered one of the leaders of the Maker Movement and Open Hardware Movement and a proponent of an open Internet of Things. She was named to Fast Company's list of "Most Creative People in Business" in 2013, Entrepreneur magazine's 10 Up and Coming Leaders to Watch (2014), and Popular Mechanics' 25 Makers Who are Reinventing the American Dream (2014). Bdeir was named a 2010 Creative Commons fellow for her work in defining Open Hardware and for co-founding the Open Hardware Summits of 2010 and 2011. She is an MIT Media Lab alum and a TED Senior Fellow.
Contents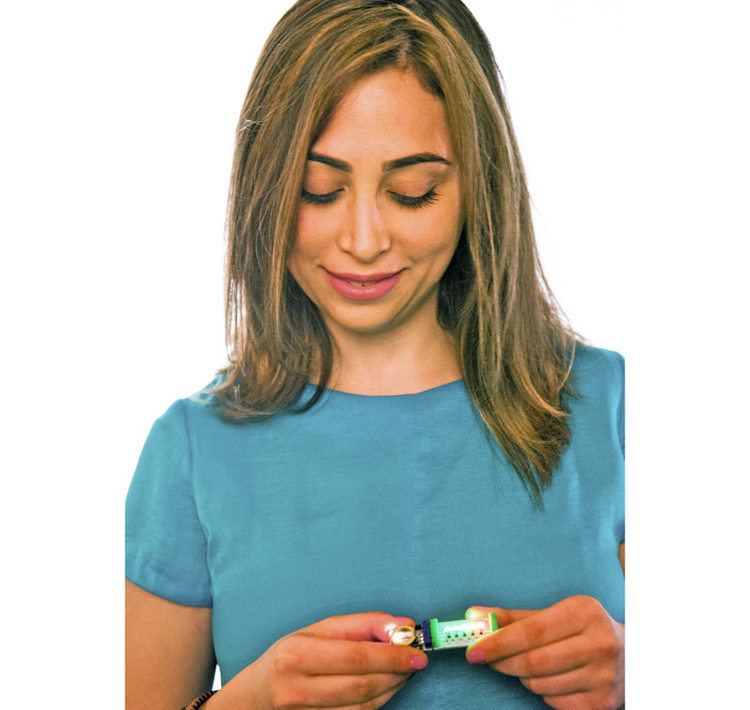 Littlebits with ayah bdeir peripheral vision ep 11 engadget
Education and career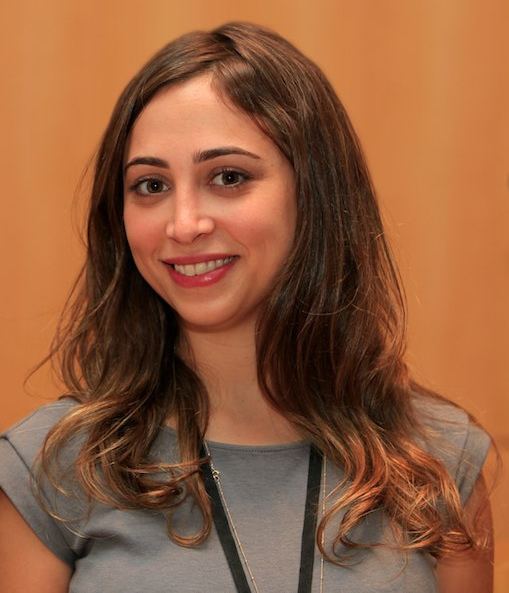 Bdeir earned a Masters of Science degree from the MIT Media Lab and undergraduate degrees in Computer Engineering and Sociology from the American University of Beirut. In 2008, she was awarded a fellowship at Eyebeam in New York City She has taught graduate classes at NYU's Interactive Telecommunications Program (ITP) and Parsons The New School for Design. In 2010, Bdeir served as a design mentor on the reality TV show, Stars of Science.
In September 2011, Bdeir started littleBits Electronics, a startup with the goal to "put the power of electronics in the hands of everyone, and to break down complex technologies so that anyone can build, prototype, and invent." The company is based in New York with funding from such investors as True Ventures, Foundry Group, and Two Sigma.
In 2012, Bdeir received the TED Fellowship and gave a talk at the TED conference in Long Beach called "Building Blocks That Blink, Beep and Teach."
littleBits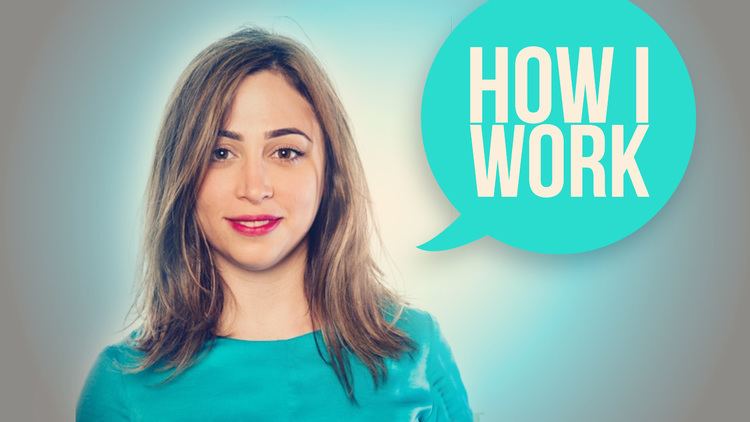 littleBits is an open source library of electronic modules that snap together for the purposes of prototyping, learning and entertainment. littleBits makes prototyping with sophisticated electronics a matter of snapping small magnets together. All logic and circuitry is pre-engineered, so users can experiment without knowing electronics. Bdeir has said she created littleBits to allow people to "understand electronics which govern our modern lives and to let people become creators and makers."
In April 2009, littleBits was exhibited at MakerFaire Bay Area where it won more than 20 awards. In 2011, the Museum of Modern Art added littleBits to its design collection.
Maker Movement and Internet of Things
Bdeir is considered a leader in the Maker and Internet of Things movements. She was named to Popular Mechanics' 25 Makers Who Are Reinventing the American Dream in 2014 and has spoken at TED, SXSW, Solid, and CreativeMornings about the Maker Movement, the importance of democratizing technology, and the Internet of Things.
Open Hardware
Bdeir is a proponent of the Open Hardware Movement, an initiative aimed at ensuring that technological knowledge is accessible to everyone, and co-founded the Open Hardware Summit, an annual conference organized by the Open Source Hardware Association. In 2010, Bdeir was awarded a fellowship with Creative Commons for her work in defining Open Hardware and for co-chairing the Open Hardware Summits of 2010 and 2011.
Bdeir spearheaded the first Open Hardware Definition that was adopted by CERN for its Open Hardware License. As a fellow at Creative Commons, she led the public competition of the Open Hardware logo—now adopted on millions of circuit boards around the world. Bdeir has published academic papers and coined the term "Electronics As Material," which is the idea of "thinking of electronics as material that can be combined with other traditional ones."
Major works
As an interactive artist. Bdeir uses experimental media and technology to look at deliberate and subconscious representations of Arab identity.
Ejet Ejet: Elusive Electricity (Ejet Ejet) is an interactive neon installation that embodies the immaterial persona of electricity in the Arab world. The piece shines a bright neon light intriguing the passer-by, but as one comes closer, the light flickers, dims, buzzes, and ultimately pops: power is out and the room is dipped into darkness.
Teta Haniya's Secrets: A line of electronic lingerie inspired by a Syrian tradition of hacking electronic toys, integrating them into panties, and selling them in the most casual of fashions at popular 'Damascan' souks.
Les Annees Lumiere: A bird's eye view of 3 years of violence, strife, and very bright lights rocking Lebanon, remembered and replayed in 45 minutes of proportionally timed light display.
Arabiia: A caricature of media stereotypes typically associated with Arab women. The convertible burka is equipped with two servo motors and a switch. It enables its wearer to voluntarily choose which of two extreme representations fits her mood and audience.
Random Search: A subtle, reactive undergarment. It records, shares, and analyses the experience of invasive airport searches on behalf of our silent, abiding, fearful bodies.
Shows and exhibitions
"Subtitled: Narratives From Lebanon", RCA (Royal College of Art) (London), 2011
"Talk To Me", MoMA (Museum of Modern Art) (New York), 2011
"Electronics as Materials", Eyebeam (New York), 2010
"7 on 7", New Museum (New York), 2010
"Identities in Motion", Peacock Visual Arts Gallery (Aberdeen, Scotland), 2009
"Impetus", Ars Electronica (Linz, Austria), Works from the MIT Media Lab, curated by Hiroshi Ishii & Amanda Parkes, 2009
"Open Stitch", Location One Gallery (New York), 2005
References
Ayah Bdeir Wikipedia
(Text) CC BY-SA