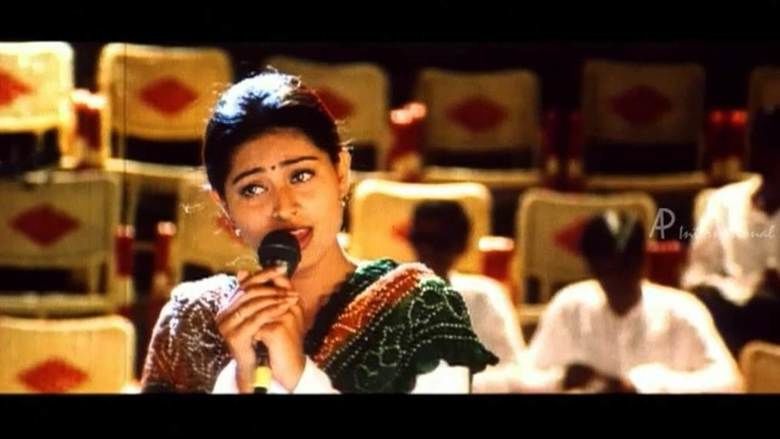 The romantic story begins with Senthil (Cheran) setting off on a journey, to invite his friends and family for his forthcoming wedding. Along the way, he encounters various individuals from his past, who bring back memories of three women that have influenced his love life.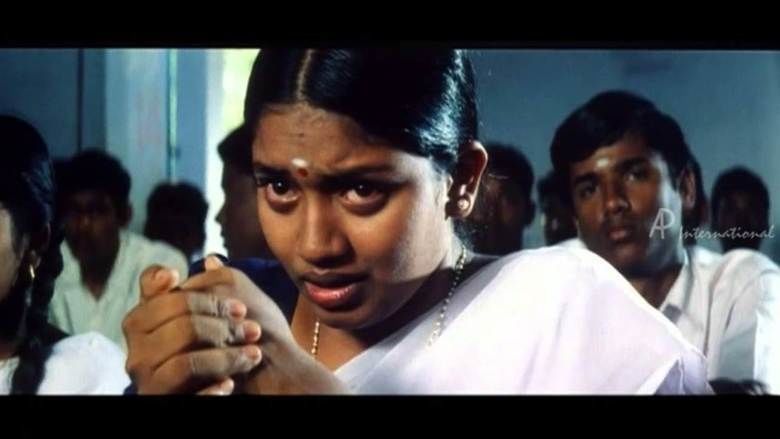 The movie begins with Senthil, who runs an advertising agency, boarding a train to visit his native village to invite all his friends for his wedding. During the journey he reminisces his teenage days. The happenings in the school, his tussle with his friends and his first love with his classmate, Kamala (Mallika), are all pictured with fun and drama. Senthil reaches the village and invites all including Kamala, who promises to come to the wedding, with her husband and three children.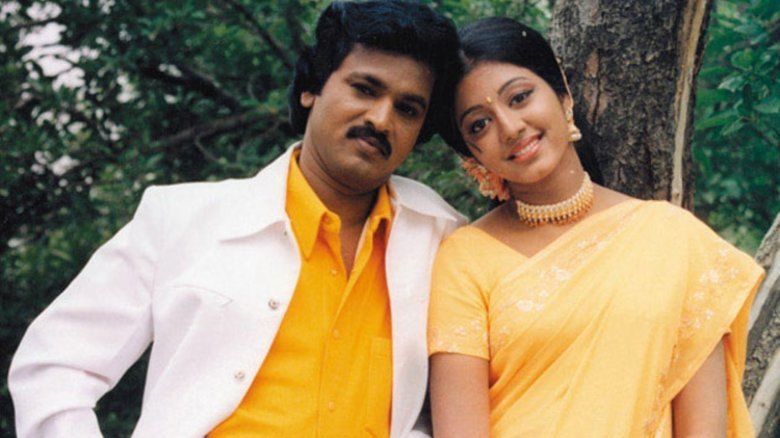 Then, he goes to Kerala where he had his college education. His major crush at that time was Lathika (Gopika), a Malayalee girl, with whom he falls in love but later the affair proves to be short-lived as her parents marry her off to her cousin, Madhavan. On reaching Kerala to invite her, Cheran is slightly disturbed to see his ex-lover as a widow. He attempts to re-kindle his love for her, but she corrects him.
On his journey he comes across his trusted friend Divya (Sneha), who instills confidence and elucidates him to the life lesson - that one has to go ahead in life without looking back. While she and Senthil travel on a bus, she reveals her tragic experience, that her mother is a paralytic patient and that she is the bread-winner of the family. As time passes by, she reveals that she was in love with someone and believed that he was the man of her life, but was let down. A poetic narration on the need for a good companion like Senthil who gives attention to her is stressed, even if it isn't possible at his stage.
In the end, Senthil gets married to a girl of his parents choice, Thenmozhi (Kanika), and all the three girls, who were a part in his life, and his school-college friends attend his wedding. Also this sets a very jovial ending to the story.
Cheran as Senthil Kumar
Sivaprakasam as Senthil Kumar, young age
Sneha as Divya
Gopika as Lathika
Mallika as Kamala
Kanika as Thenmozhi
Ilavarasu as Narayanan Teacher
Karuppiah Bharathi as Narayanan Teacher, old age
Krishna as Kamalakannan
Benjamin as Oolamookkan Subramani
Lingeswaran as Oolamookkan Subramani, young age
Rajesh (actor) as Senthil's father
Vijaya Singh as Senthil's mother
"It is quite natural for students to get autographs on the last day of their school and college life. But how many of them flip through the autograph book and rewind their memories in the later stages of their life. Autograph, a film, is one such attempt made by director Cheran to rewind the memories of his early childhood and youthful days with spotlight on his romantic escapades. Interestingly with no cinematic touches, Autograph is sure to delight one and all to recall their memories and enjoy the past.". The satellite rights of the film were bagged by Jaya TV
In an interview in June 2001, Vikram revealed he had signed on to portray the lead role in the project; however, he later opted out as a result of scheduling problems. Cheran said that the film was partly autobiographical. Four different cinematographers worked on the film; Ravi Varman had shot the school episode in Senthil's early life with a 35 mm lens, Vijay Milton shot the Kerala scenes, Dwaraknath shot the Chennai episode with a steady cam and Shanky Mahendran shot the "'live' part" of the film when the camera uses the point of view of Senthil's character.
The film has won the following awards since its release:
52nd National Film Awards (India)
Won – Golden Lotus Award – Best Popular Film Providing Wholesome Entertainment – Cheran
Won – Silver Lotus Award – Best Female Playback Singer – K. S. Chithra
Won – Silver Lotus Award – Best Lyrics – Pa. Vijay
52nd Filmfare Awards South
Won – Best Film – Tamil
Won – Best Director – Tamil – Cheran
Won – Best Music Director – Tamil – Bharathwaj
Tamil Nadu State Film Awards
Won – Best Film
Won – Best Director – Cheran
Won – Best Female Playback – K. S. Chithra
The soundtrack features 7 songs composed by Bharathwaj, with lyrics by Pa. Vijay, Snehan and Cheran himself.
Track list
Gnyabagam Varudae – Bharathwaj Lyrics Cheran
Kizhakke Paarthen – Yugendran, Foni
Maname Nalama – Bharathwaj
Manasukkulle Dhagam – Harish Ragavendra, Reshmi
Meesa Vecha Perandi – Kovai Kamala, Karthik
Ninaivugal Nenjinil – Unni Menon Lyrics Cheran
The film's background was scored by the famous duo Sabesh-Murali.
Autograph was a sensation and emerged a underdog success story. From 67 prints at the time of release, the number went up to 90 after 25 days and the film grossed ₹15 crore in India selling 5 million tickets.