United States




Libertarian




John D. Petersen




Libertarian Party




American




Donna Petersen




Missouri State University






Austin Wade Petersen


February 19, 1981 (age 36) Independence, Missouri (

1981-02-19

)


Kansas City, Missouri, United States




John McAfee, Gary Johnson, William F Weld, John Stossel, Rand Paul





Facebook
Austin Wade Petersen (born February 19, 1981) is an American producer, writer, political activist and commentator. He is best known as the runner-up for the Libertarian Party's nomination for President of the United States in 2016, losing to former governor Gary Johnson on a second ballot with 21.88% of the vote.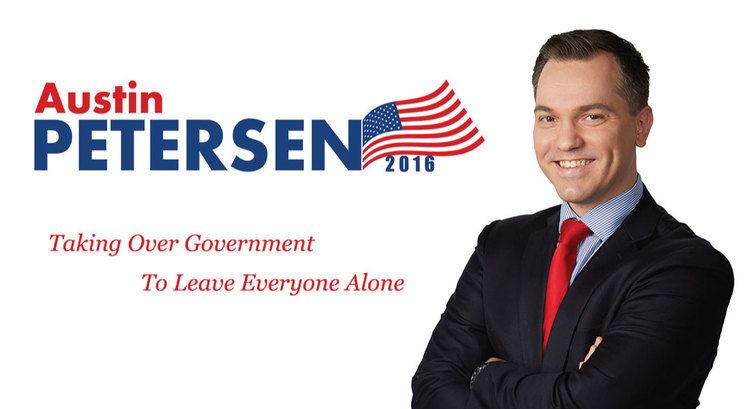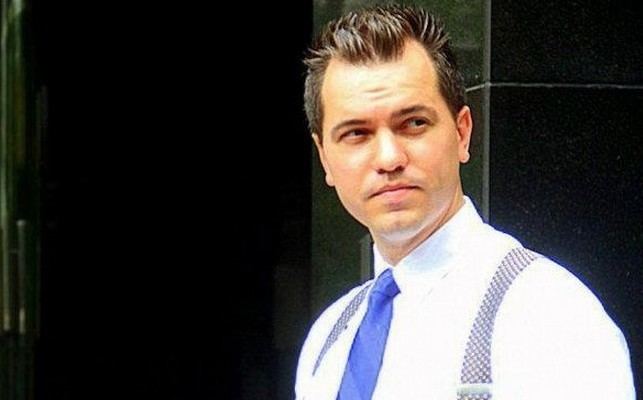 Petersen was raised on a farm in Peculiar, Missouri, the son of Donna and John D. Petersen. He attended Missouri State University, where he graduated with a degree in musical theater.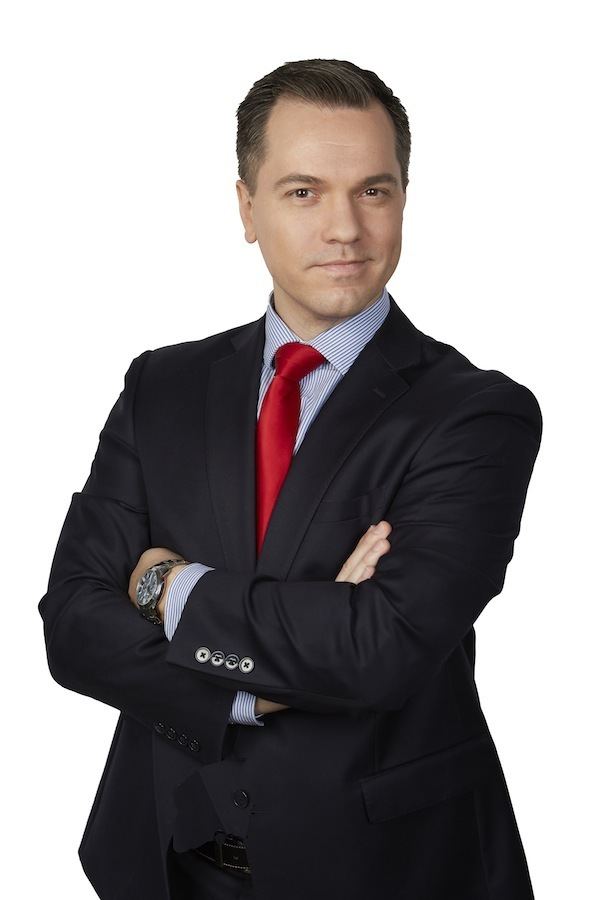 Petersen's early career included stints as a model and as a product demonstrator at FAO Schwarz; at the latter position, he briefly appeared during a Late Night with Conan O'Brien sketch filmed at the store.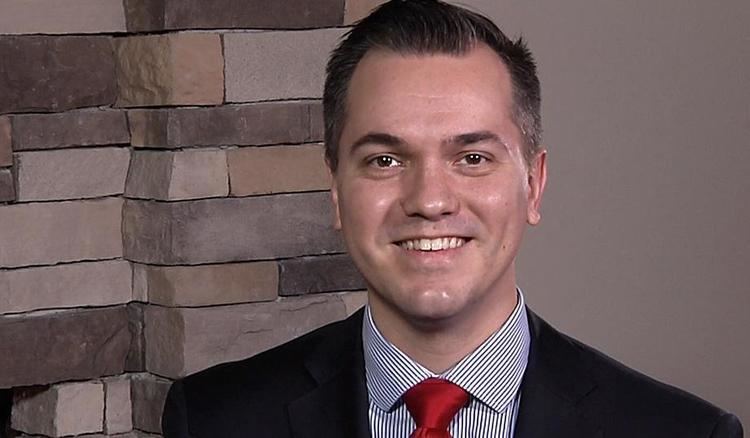 In 2008 Petersen worked for the Libertarian National Committee and the Atlas Network, before accepting a position as an associate producer at the Fox Business program FreedomWatch. He later went to work as director of production at FreedomWorks.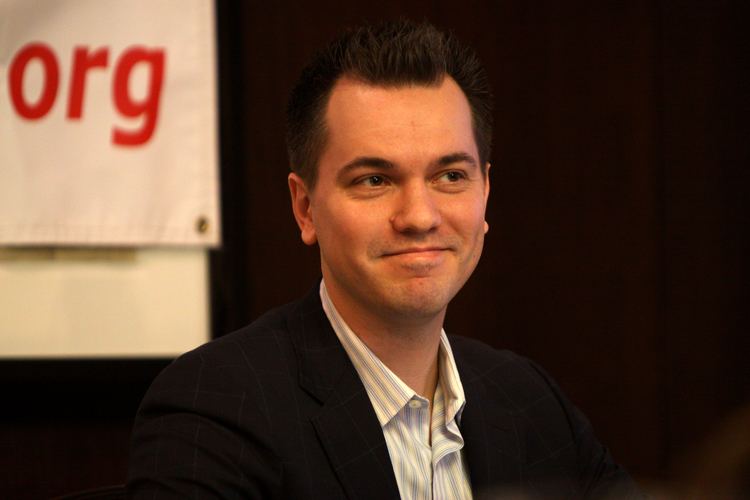 By 2015, Petersen was living in Kansas City, Missouri, "behind a midtown QuikTrip". That year he announced his candidacy in the 2016 Libertarian Party nominating convention for president of the United States. Writing in the Los Angeles Times, Petersen was described by Matt Welch as "an eager libertarian dudebro on the make".
From the start of his bid for nomination, Petersen voiced and published his rejection of the non-aggression principle, one of the foundation principles of the libertarian philosophy and party. During his campaign he affirmed a pro-life stance, while also declaring he was the Bernie Sanders of the Libertarian Party due to his grassroots fundraising strategy. After Ted Cruz terminated his campaign for the Republican Party's nomination for president, Petersen received the backing of Mary Matalin and Erick Erickson. On May 29, 2016 at the Libertarian National Convention, Petersen lost the nomination to Gary Johnson, getting second place on the second ballot. Petersen congratulated Johnson on the win and gave him a replica of George Washington's pistol. Petersen then refused to endorse Johnson's vice presidential pick William Weld, in response to which Johnson placed the replica into a garbage can. Petersen, thereafter, endorsed Johnson for president.
As of 2016, Petersen is the owner of a photo and video consulting firm and the publisher of "The Libertarian Republic", a libertarian news and commentary website. In January 2017, Petersen announced he is considering running for the United States Senate in the 2018 Missouri election.
On social media and in interviews, Petersen has described himself as an atheist, and as an agnostic. He resides in Kansas City, Missouri.
Austin Petersen Wikipedia