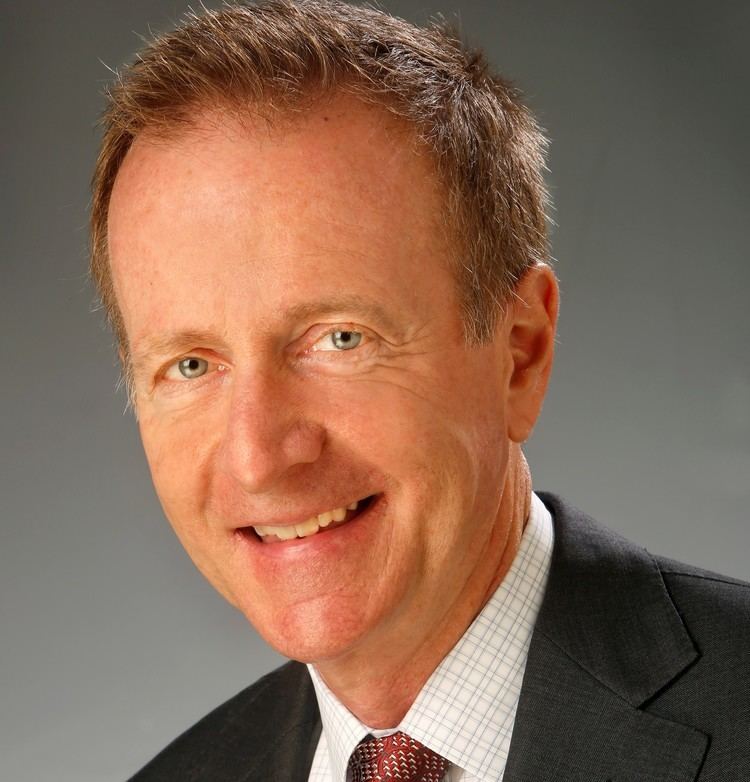 Beutner attended Dartmouth College, where he majored in economics. After graduation in 1982 he went to work at Smith Barney as a financial analyst. At the age of 29, he became the youngest partner at The Blackstone Group, one of the largest private equity firms in the world. In the 1990s he co-founded the investment banking group Evercore Partners which went public in 2006.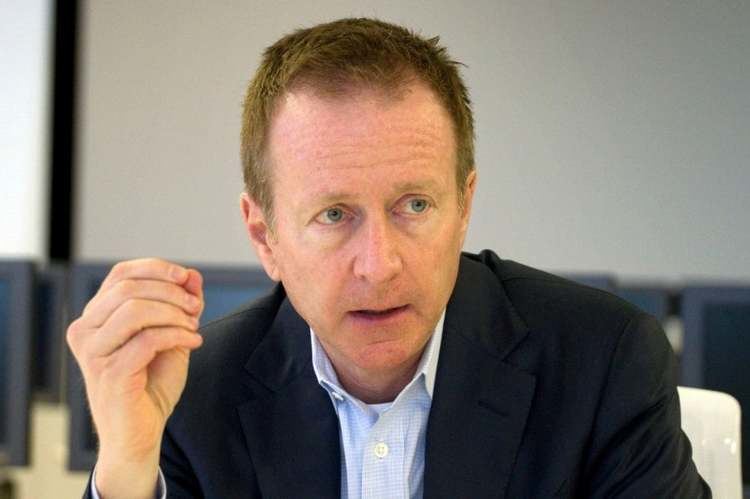 After the fall of the Soviet Union, Beutner went to work for the U.S. State Department. The Clinton administration tapped him to lead a team into Russia and help transition them from communism to a free-market economy, including the decommission of weapons and other materiel.
He has lectured on his experiences in business, government, and journalism at the University of Southern California Bedrosian Center on Governance, the UCLA Anderson School of Management.[1] as well as the Columbia University Graduate School of Journalism. Beutner is a Senior Lecturer at the Harvard Business School where he teaches Relational Coordination Leadership and Corporate Accountability
In 1996 Beutner co-founded Evercore Partners, an American independent investment banking advisory firm, with former Deputy Secretary of the Treasury, Roger Altman. When Evercore went public (NYES-EVR) in 2006, the IPO reportedly made Beutner more than $100 million.
In January 2010, Beutner was appointed by Antonio Villaraigosa to be the First Deputy Mayor of Los Angeles, focusing on making the city more business-friendly and streamlining permitting processes. "When I first heard of his appointment and that he had this Wall Street background and a lot of money, I was skeptical," says María Elena Durazo, the Los Angeles head of the AFL-CIO. "And nobody called us to ask what we thought." Like most everyobody who has worked with him, though, Durazo came away impressed. "I'm so used to hearing why something can't be done or why it's going to take so long," she says. With Beutner it's the opposite. "He just gets it done." She says that when she needed advice on city business, she would "absolutely go to Austin first.". In 2013, with Villaraigosa's term ending, Beutner launched a campaign to run for Mayor of Los Angeles, but dropped from the race after a year having captured only 2% of likely voters. The election was a year away when Beutner suspended his efforts for family reasons.
In 2013, Austin Beutner and former U.S. Secretary of Commerce Mickey Kantor Co-Chaired the 2020 Commission to study and report on the fiscal stability and job growth in Los Angeles. One of the report recommendations was to reform the Los Angeles Department of Water and Power (DWP). In 2016 Beutner and Kantor penned an Op-Ed in the Los Angeles Times aimed to bring about reform and changes to the DWP citing that "The city deserves a public utility that is operated in the long-term best interests of its customers, employees and our environment."
In 1994 Austin Beutner founded The Beutner Family Foundation with a focus on philanthropy and education for economically disadvantaged people.
In 2009 Austin Beutner and his wife Virginia established a $1-million scholarship fund at the California Institute of the Arts that selects five students annually to receive free tuition of up to $50,000 during their graduating year. The idea is to help the recipients begin their professional careers less saddled with college-loan debt. The Beutners donated an additional $400,000 to provide scholarships for Los Angeles-area high school students to attend CalArts, and they are the primary sponsors of the annual International Children's Film Festival at the CalArts-affiliated REDCAT
In 2012 Beutner founded Vision To Learn. A non-profit that provides children with free eye exams and free glasses by bringing its mobile eye clinics to schools and to other neighborhood youth and community organizations. Since 2012 Vision To Learn has helped more than 48,000 school kids with free eye exams and glasses. Since its inception Vision To Learn has expanded to several other states and school districts. Beutner is known to take up causes that help children in the inner city and economically depressed communities.
In 2014, Vision To Learn partnered with the Compton Unified School District to provide free eye exams and glasses to schools kids in their community. Vision To Learn has partnered with other charities including The Los Angeles Dodgers Foundation and recently the LA Clippers Foundation, who are supporting the Inglewood Unified School District. with LA Clipper Chris Paul and former Inglewood High School alumnus and current LA Clipper Paul Pierce.
Mr. Beutner is involved in the community, serving on the Board of Trustees and former Chairman of the Board of the California Institute of the Arts, Chairman of the Board of Directors of The Broad Stage, Chairman of the Governor's Council on Physical Fitness & Sports and Co-Chairman of the CalArts Community Arts Partnership. He is also Chairman and founder of the Mammoth Mountain Community Foundation. Additionally, he serves on the Boards of Directors of Autism Care & Treatment Today! and Inner City Education Foundation for Public Schools. He is also a member of the Council on Foreign Relations.
In March 2016, Beutner signed an amicus brief in support of The Deferred Action for Childhood Arrivals (DACA) expansion and the Deferred Action for Parents of Americans (DAPA) which would provide relief for millions of immigrant families and their communities.
In July 2017, Buetner created a Task Force at the request of Los Angeles Unified School District Superintendent Michelle King to address declining attendance and other issues facing the second-largest school district in the country. The task force which Beutner co-chairs with SEIU President Lophanza Butler will work with several civic, business and entertainment industry leaders to support King and the school district. "We are here to support Michelle King, and offer suggestions," Beutner said in an interview with LA School Report. "Classically, the role of the school board is to set policy issues and oversee the leadership. That's not what we're going to be doing." King stated that she is "excited and energized by the opportunity to collaborate with these community partners in the bold and transformative work of educating our future leaders."
In March 2013, a group led by Beutner and Eli Broad announced their intent to purchase the Los Angeles Times from its parent Tribune Publishing. They were unsuccessful.
In 2014, Beutner took over as Publisher and CEO of the Los Angeles Times when Eddy Hartenstein left to become the Non-Executive Chairman of the Board of Tribune Publishing. When Tribune Publishing acquired the San Diego Union-Tribune in 2015, Beutner was named its CEO and Publisher, as well as CEO of the newly formed California News Group.
He was fired as Publisher and Chief Executive Officer of the Los Angeles Times on September 8, 2015. He wrote on Facebook that the dismissal was not voluntary: "I am not departing by choice, nor is this some 'mutual agreement' on my part and Tribune Publishing".
In 2015, more than 50 community leaders protested Beutner's firing including philanthropists, business leaders and two former Los Angeles mayors. Media analyst Ken Doctor called Beutner's departure "a small tragedy for American journalism." Tom Johnson, former Publisher of the LA Times, wrote "To see Beutner's leadership abruptly ended by Tribune is both tragic and very sad. Reversing the dynamic momentum Beutner had ignited is reprehensible."
During Beutner's 13 months as publisher, the Times won two Pulitzer Prizes — for cultural criticism and for feature writing — along with other national journalism awards for coverage of the California drought, the plight of Mexican farm workers and other stories. The California Newspaper Publishers Assn. awarded the Times its 2015 general excellence award.
In 2016, Beutner was invited to speak at the U.S. Naval Postgraduate School Center for Homeland Defense and Security, about the Role of the Media in Homeland Security and his experience in the media and public service. His keynote address was published in Watermark the quarterly magazine of the U.S. Naval Postgraduate School - Center for Homeland Defense and Security.
Current Boards
Chairman and Founder, Vision To Learn (March 2012 – present)
Chairman and Founder, Mammoth Mountain Community Foundation (2009 – present)
Granada Hills Charter High School Education Foundation (2012 – present)
Hopkins Center for the Arts Board of Overseers, Dartmouth College (March 2013 -
National Park Foundation (July 2015 – present/2021)
The Nature Conservancy (February 2013 – present)
The Pacific Council on International Relations (2013 – present)
U.S. Ski and Snowboard Team Foundation (March 2014 – present)
Past Boards Affiliations
Chairman of the Board of Trustees, California Institute of the Arts (CalArts); Chairman, The Broad Stage; Chairman, Carlthorp School; Chairman, California Governor's Council of Physical Fitness and Sports; ACT Today!, Inner City Education Foundation, The Los Angeles Fund for Public Education