Assen is a municipality and a city in the northeastern Netherlands, and is the capital of the province of Drenthe. It received city rights in 1809. Assen is known for TT Circuit Assen, the motorcycle racing circuit, where on the last Saturday in June the Dutch TT is run; and also for the annual Assen Dance Festival.
Contents
Map of Assen
man of steel triumphs against pain at assen
History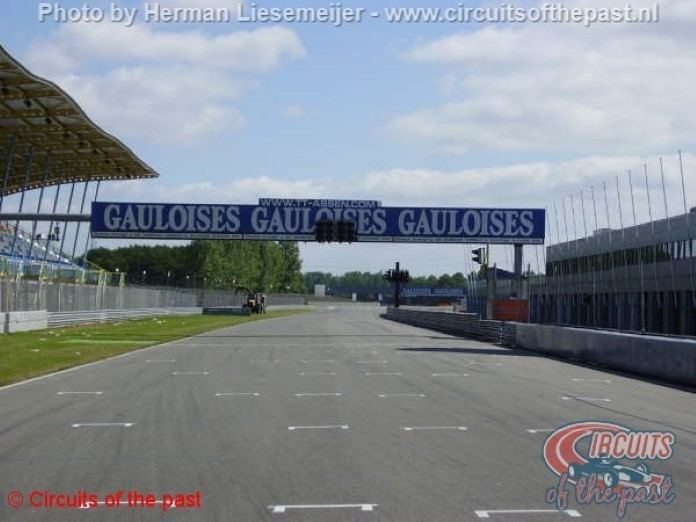 The history of the capital of Drenthe can be traced back to at least 1258, when a new location had to be found for the Maria in Campis convent, which had originally been built near Coevorden as a penalty for the slaughter in 1227 of the army of the Bishop of Utrecht at the hands of Drenthes peasants, in what has come to be known as the Battle of Ane – a battle, incidentally, in which the bishop was killed. His successor ordered the convent to be built as a penalty. As this convent was located in a barren peat area, which also happened to flood from time to time, a better location had to be found. A better and especially drier spot for the Cistercian convent was found in an area known as Witten, where at the time only a few farms were located. Around it were village communities like Deurze, Witten en Peelo. The latter has a history which goes back to the times from when Dolmens were built, but it is now situated between two new districts of Assen. The "relocated" convent probably was erected in the 1260s, and over the centuries Assen developed around it.
Tourism and attractions
The TT Circuit Assen is one of the most famous motorcycle racing circuits in the world and is the only circuit that has been in the MotoGP calendar since its beginnings in 1949. It is also regarded as the "Cathedral of Motorcycle Racing."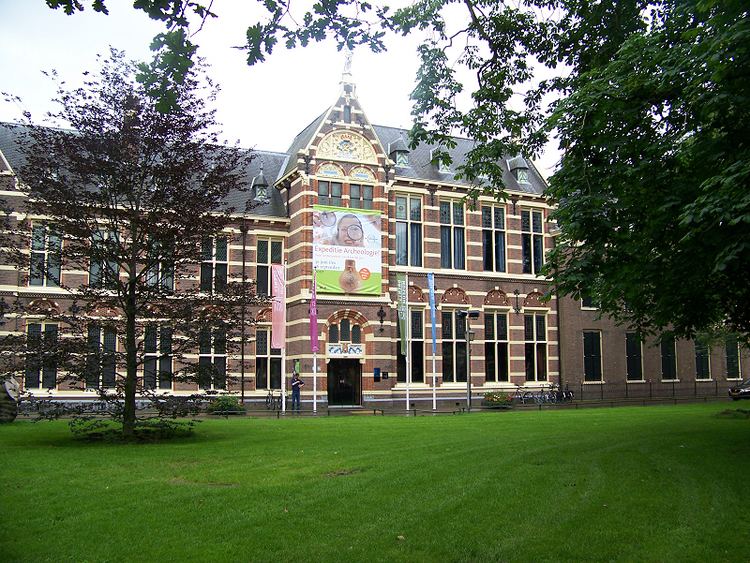 In November of each year Assen becomes the centre of international attention for the world of Ballroom and Latin American dancers when the city hosts the Assen Dance Festival which includes the "Dutch Open Championships." This is an open event for dancers from all countries and all dance bodies and a magnet for those who are or aspire to be "the best."
Assen is also the capital of the "cycling province" of the Netherlands, Drenthe. There are many high quality cycle paths in the city and surroundings and it is host to regular cycling events such as the Drentse fietsvierdaagse and the Jeugdtour. In 2009 the prologue and opening stage of the Vuelta a Espana took place in Assen.
References
Assen Wikipedia
(Text) CC BY-SA
(,)http://www.circuitsofthepast.nl/images/Assen/Assen1926195401.jpg(,)http://www.circuitsofthepast.nl/images/Assen/TT1925JJansen.jpg(,)http://www.circuitsofthepast.nl/images/Assen/1925.jpg(,)http://prahs.com/wp-content/uploads/2014/06/gc_middleimg.jpg(,)http://i2.cdn.turner.com/cnnnext/dam/assets/120505030117-motogp-casey-stoner-portugal-horizontal-large-gallery.jpg(,)http://www.britishschool.nl/uploaded/BSN_About_Us/Our_History/1990_-_2000_Junior_School_Assen_Helen_Sharman_Visit_1992.jpg(,)http://photos1.blogger.com/blogger/0/2505/1600/BULGARIA-ASSEN-II.jpg(,)http://2.bp.blogspot.com/-YO28wXGIZg4/U_sHDqkbFsI/AAAAAAAATPA/enjFP5yW1u4/s1600/bluebridge2007before.jpg(,)http://exarc.net/files/ok-schieten-main.jpg(,)http://cdn2.vtourist.com/19/4882027-Style_room_at_Drents_Museum_Assen_Assen.jpg(,)http://images.motorcycle-usa.com/photogallerys/WSBK-Assen-2015-1.jpg(,)http://i2.wp.com/www.asphaltandrubber.com/wp-content/uploads/2013/06/jorge-lorenzo-pit-box-yamaha-racing.jpg
(,)http://worldlandscapearchitect.com/2013/MD/ARMKE3_web.jpg(,)http://render.fineartamerica.com/images/images-profile-flow/350/images-medium-large-5/landscape-10-assen-gadjalov.jpg(,)http://render.fineartamerica.com/images/images-profile-flow/350/images-medium-large-5/landscape-11-assen-gadjalov.jpg(,)http://farm9.static.flickr.com/8346/8227274357_74c6e2772b_t.jpg(,)http://farm3.staticflickr.com/2806/12937031945_daa64a06e4_b.jpg(,)https://s-media-cache-ak0.pinimg.com/736x/08/73/cb/0873cb8debd3e6a2a7ff85371e64329f.jpg(,)http://farm3.staticflickr.com/2846/12937453404_98bc072123_b.jpg(,)https://farm9.staticflickr.com/8738/16973120158_53bdb1c1a0_b.jpg(,)http://render.fineartamerica.com/images/images-profile-flow/350/images-medium-large-5/landscape-6-assen-gadjalov.jpg(,)http://render.fineartamerica.com/images/images-profile-flow/350/images-medium-large-5/landscape-7-assen-gadjalov.jpg(,)http://render.fineartamerica.com/images/images-profile-flow/350/images-medium-large-5/landscape-9-assen-gadjalov.jpg(,)http://cache3.asset-cache.net/gc/528081057-kings-assen-fortress-gettyimages.jpg%3Fv%3D1%26c%3DIWSAsset%26k%3D2%26d%3DJuv%252B3NDf5%252F8LEn4TqgqvAMeiKlcW6gAiIJCDqE8yUcZ7ZPR809EheqnWU95FOWKNxl5EceJE5d%252FNFT0Z9DJ2jQ%253D%253D(,)http://render.fineartamerica.com/images/images-profile-flow/350/images-medium-large-5/landscape-4-assen-gadjalov.jpg
(,)http://media-cdn.tripadvisor.com/media/photo-s/03/1d/87/30/touche.jpg(,)http://imagebank.valkenhorst.nl/images/4/image26597.jpg(,)http://imagebank.valkenhorst.nl/images/4/image26594.jpg(,)http://restaurateurs.iens.nl/static/photos/32659_0_55aab7e692e9a3c634bc8f5683ff7d7c.jpg(,)http://media-cdn.tripadvisor.com/media/photo-s/05/3b/e9/3b/yume.jpg(,)http://restaurateurs.iens.nl/static/photos/32659_0_3becb7a83dacc6878e8b9483170f47a5.jpg(,)http://media-cdn.tripadvisor.com/media/photo-s/05/3b/e9/59/yume.jpg(,)http://cdn4.vtourist.com/19/4882060-Restaurant_Madras_Assen_Assen.jpg(,)http://restaurateurs.iens.nl/static/photos/32659_0_ae92b6639c692cd0ff46e1e7e803889b.png(,)https://s-media-cache-ak0.pinimg.com/736x/0a/39/95/0a39957f14c22e325a2a007f442f9f5b.jpg(,)http://restaurateurs.iens.nl/static/photos/32659_0_15ceb6a50f997bb098701be8c73a9e69.jpg(,)http://halal.tripdiscovery.com/Images/Restaurants/New%2520Delhi%2520Restaurant%2520-%2520Assen,%2520Netherland.jpg(,)http://www.studioart.it/uploads/image.php/Progetto_Files/100_3024.jpg%3Fwidth%3D1200%26height%3D1200%26image%3D/uploads/Progetto_Files/100_3024.jpg
(,)http://www.heavymotorsmagazine.net/wp-content/uploads/2013/08/61.jpg(,)http://www.heavymotorsmagazine.net/wp-content/uploads/2013/08/66.jpg(,)http://www.heavymotorsmagazine.net/wp-content/uploads/2013/08/63.jpg(,)http://media-cdn.tripadvisor.com/media/photo-s/06/4f/1f/0f/tt-circuit-assen.jpg(,)http://www.truckstar.nl/media/uploads/media/2014-07-25/IMG_4362.JPG.570x380_q85_crop.jpg(,)http://www2.picturepush.com/photo/a/4024630/640/TRUCKSTAR-FESTIVAL-ASSEN2008/TRUCKSTAR-FESTIVAL-ASSEN2008-(45).jpg%3Fv0(,)http://media-cdn.tripadvisor.com/media/photo-s/06/4f/1f/44/tt-circuit-assen.jpg(,)http://www.truckstar.nl/media/uploads/media/2014-07-29/IMG_5039.JPG.570x380_q85_crop.jpg(,)http://i.ytimg.com/vi/l_4pqBTAI-s/maxresdefault.jpg(,)http://farm4.static.flickr.com/3249/2714277293_e3ca637361.jpg(,)http://i.ytimg.com/vi/-zAbjKffeJo/maxresdefault.jpg(,)http://www.toprun.ch/truck/2013-08/Assen_truckfest_2013/content/images/large/_2013_Truckstar_Festival_Ferdy_Toprun_02.jpg(,)http://i.ytimg.com/vi/5UMVOMXF-0M/maxresdefault.jpg(,)http://i.ytimg.com/vi/0iI6smCyL6s/hqdefault.jpg(,)http://www.toprun.ch/truck/2013-08/Assen_truckfest_2013/content/images/large/_2013_Truckstar_Festival_Ferdy_Toprun_37.jpg(,)http://www.toprun.ch/truck/2013-08/Assen_truckfest_2013/content/images/large/_2013_Truckstar_Festival_Ferdy_Toprun_10.jpg
(,)http://mimoa.eu/images/29458_l.jpg(,)http://mimoa.eu/images/29457_l.jpg(,)http://cache2.asset-cache.net/gc/551183521-the-netherlands-assen-the-concentration-camp-gettyimages.jpg%3Fv%3D1%26c%3DIWSAsset%26k%3D2%26d%3DX7WJLa88Cweo9HktRLaNXsRQTxldauolM6oTMpKF5FSBMtc36jCno9oBLVWI9PNZW%252BEd0A3RSYi4o8iJ%252BKINKg%253D%253D(,)http://www.archello.com/sites/default/files/imagecache/header_detail_large/3_809.jpg(,)http://www.archello.com/sites/default/files/imagecache/header_detail_large/r3_25.jpg(,)http://www.archello.com/sites/default/files/imagecache/header_detail_large/4_680.jpg(,)http://www.archello.com/sites/default/files/imagecache/header_detail_large/r9_8.jpg(,)http://ad009cdnb.archdaily.net/wp-content/uploads/2014/06/5397dc9cc07a803df40005f9_culture-complex-de-nieuwe-kolk-de-zwarte-hond_gvbf-zwh-nwk-133-530x353.jpg(,)http://s3.amazonaws.com/europaconcorsi/project_images/4516359/_MG_5898_large.jpg(,)http://www.archello.com/sites/default/files/imagecache/header_detail_large/PHR0135_0.JPG(,)http://s3.amazonaws.com/europaconcorsi/project_images/4516417/_MG_1434_large.jpg
(,)http://cdn1.vtourist.com/19/493138-No_not_real_tourist_traps_Assen.jpg(,)http://upload.wikimedia.org/wikipedia/commons/3/3c/Drents_Museum.jpg(,)http://www.holland.com/upload_mm/f/7/b/2679_fullimage_drenthe%2520drents%2520museum%2520vbuiten%2520af.jpg_560x350.jpg(,)http://cdn3.vtourist.com/19/1998782-Small_antique_kiosk_boot_still_available_in_Assen_Assen.jpg(,)http://cdn3.vtourist.com/19/4882028-Drents_Museum_Assen_Assen.jpg(,)http://1.bp.blogspot.com/-dmbWq9U16so/U_sJtDh_uWI/AAAAAAAATPY/a8yAAEYYzOg/s1600/cyclenetworkforassen.jpg(,)http://www.hunebedden.nl/assen.jpg