Fungi




Eurotiales




Aspergillus




Aspergillus




Ascomycota




Trichocomaceae




Aspergillus glaucus




Species






Eurotium, Aspergillus candidus, Aspergillus versicolor, Aspergillus clavatus, Aspergillus ochraceus
Aspergillus glaucus is a fungus of the genus Aspergillus found in Arctic marine environments.
All members of this group have certain common characters: yellow perithecia, globose, or sub globose, thin walled, suspended in networks of red or yellow hyphae, borne at or aggregated; producing abundant asci, usually ripening within 2 to 4 weeks, containing 8 ascospores without determined arrangement; ascospores lenticular,generally showing an equatorial line or furrow with or without blanking ridges or crests. Conidial heads produced more or less abundantly, radiate to somewhat columnar, typically in some shade of green; stalks smooth walled, septate, terminating in domelike vesicles; seterigmata in one series,rather coarse; bearing loosely radiating chains of conidia elliptical to subglobose, uniformly and characteristically roughened. Aerial hyphae encrusted with yellow to orange or red granules are abundant in perithecial areas of most of the strains of the group.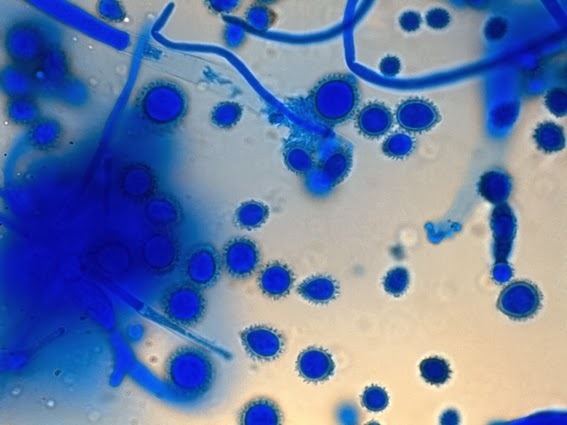 Botanical reference to these fungi seems to begin with Micheli, who in 1729 used the generic name Aspergillus for the conidial heads characterized.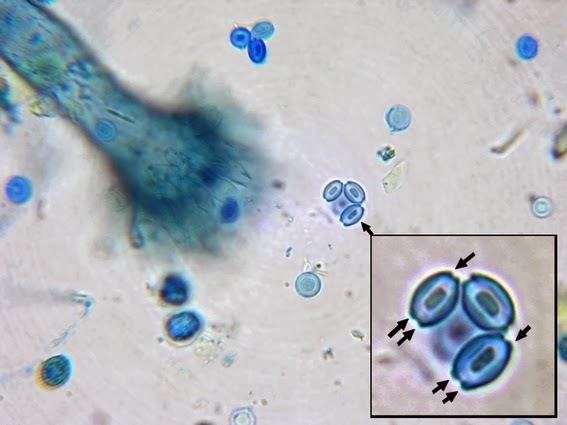 Several strains of Aspergillus glaucus may produce mycotoxins. There is at least one recorded instance of this species appearing to cause a fatal brain infection.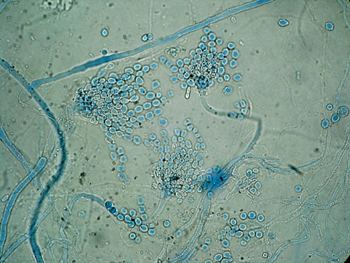 A. glaucus is known to Japanese culture and is deliberately used in the traditional process of drying skipjack tuna into katsuobushi.
Due to its Arctic habitat, A. glaucus may provide a source for enzymes capable of activity at low temperatures.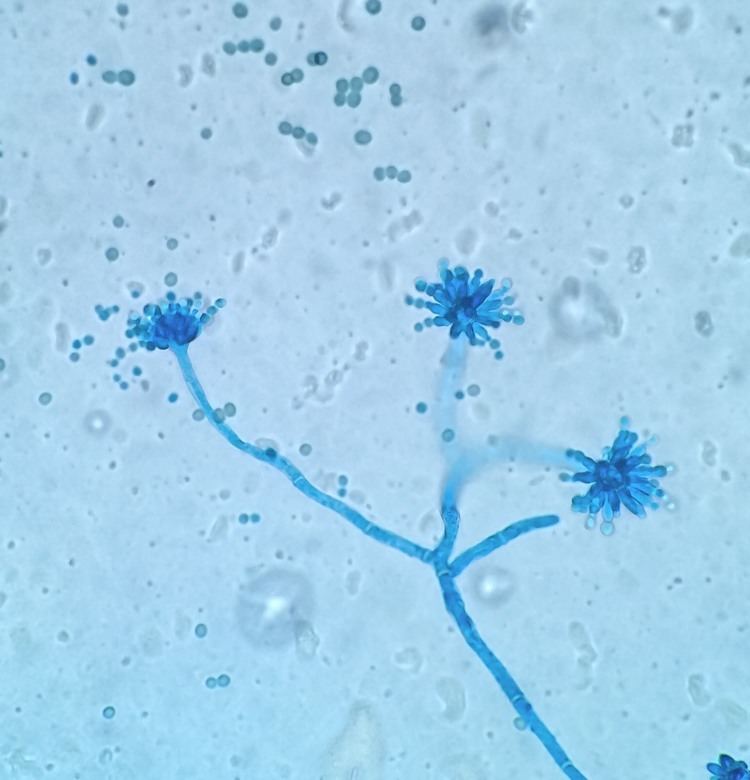 Aspergillus glaucus Wikipedia