Rhodophyta




Bonnemaisoniales




Asparagopsis




Species




Florideophyceae




Bonnemaisoniaceae




Asparagopsis taxiformis






Asparagopsis, Asparagopsis armata, Bonnemaisoniales, Bonnemaisoniaceae, Galaxaura
Asparagopsis taxiformis, limu kohu formerly A. sanfordiana, is a species of red algae, with cosmopolitan distribution in tropical to warm temperate waters.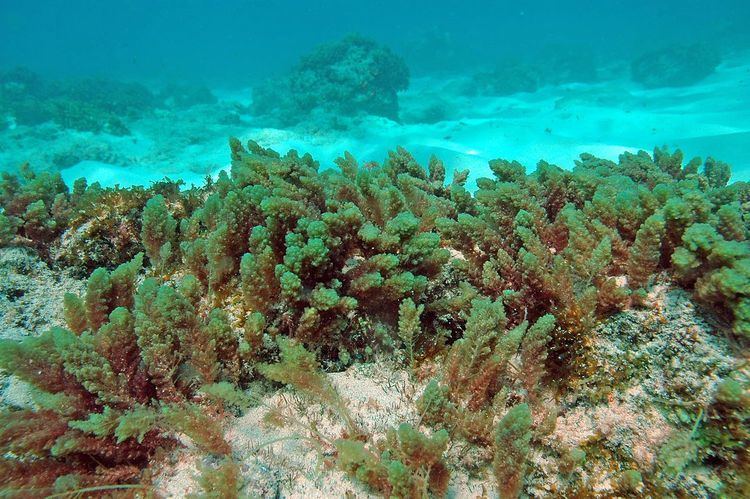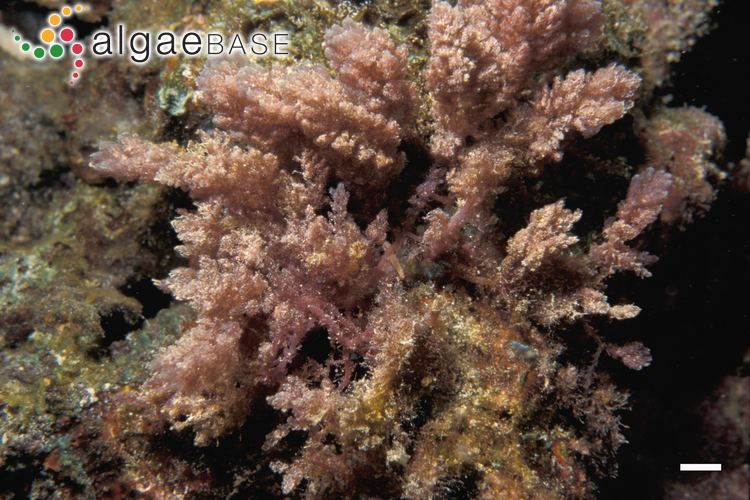 Like many red algae, A. taxiformis has a haplodiplophasic lifecycle, each phase being morphologically distinct. Indeed the species haploid haploid stage was initially described as Falkenbergia hillebrandii (Bornet) Falkenberg 1901 because it was thought to be a separate species.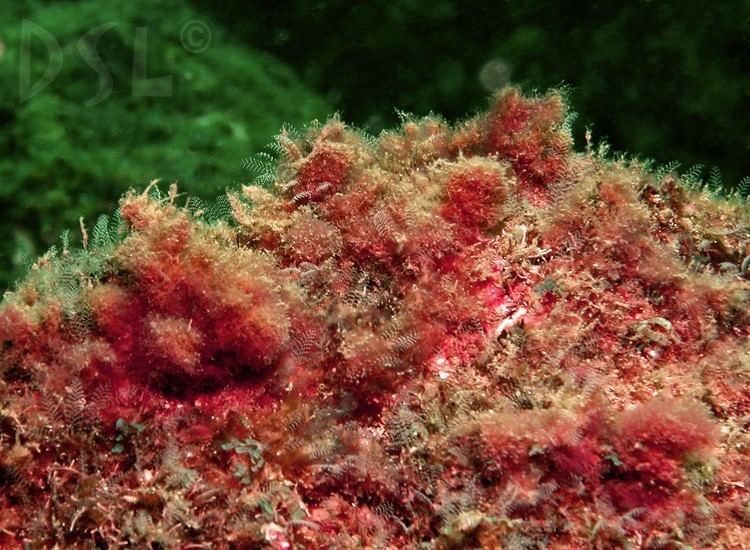 Asparagopsis is one of the most popular types of limu. in the cuisine of Hawaii, principally as a condiment. It is known as Limu kohu in the Hawaiian language meaning "pleasing seaweed". Limu kohu is a traditional ingredient in poke.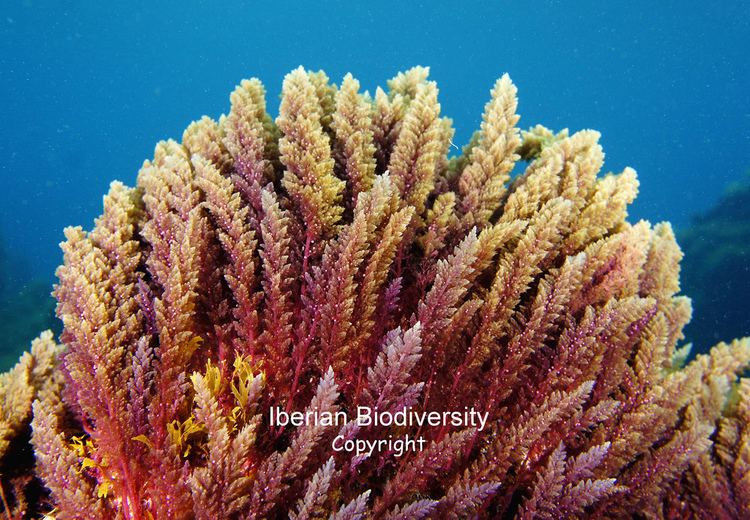 The essential oil of limu kohu is 80% bromoform (tri-bromo-methane). by weight, and includes many other bromine- and iodine-containing organic compounds.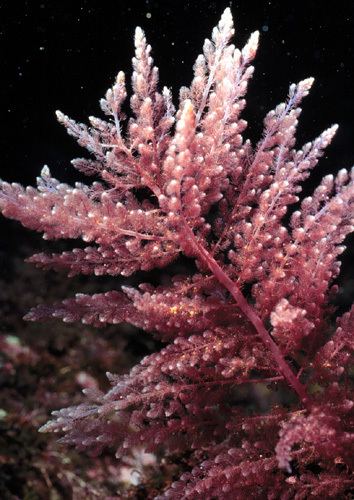 Researchers in 2016 released a study showing that when added to a cow's diet, Asparagopsis taxiformis could reduce methane production by 50%-70%.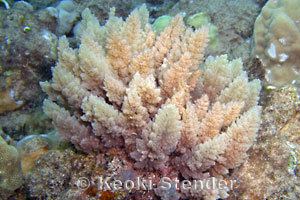 Asparagopsis taxiformis Wikipedia