Asiya Andrabi is a Kashmiri separatist, and the founding leader of Dukhtaran-e-Millat (Daughters of the nation). This Islamic group is part of the separatist All Parties Hurriyat Conference in the Kashmir valley. The main aim of the organisation is to work for separation of Kashmir from India. Asiya Andrabi remains one of the most important women separatists in the valley. Her supporters call her the iron lady.
Asiya Andrabi was married to Ashiq Hussain Faktoo (a founding member of the Hizbul Mujahideen, the biggest militant organization in Kashmir) in 1990. Her husband is in jail since 1992. By then, Asiya was already a household name as the head of Kashmir's biggest network of women jihadists (as she describes her lieutenants of Dukhtaran-e-Millat), In September 2013, Asiya Andrabi's 3 nephews were arrested in Pakistan for terror links. She hoisted the Pakistan flag and sang the Pakistani national anthem in Kashmir on 25 March 2015. Later on, she was booked for unfurling the Pakistan flag on its national day in Srinagar.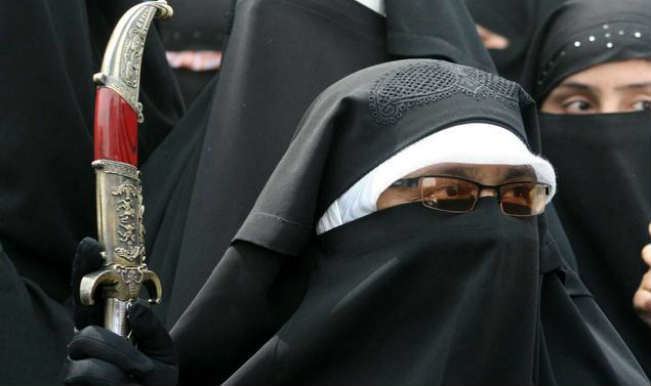 Asiya Andrabi plays a crucial role in politics of Kashmir valley. She is best known for supporting Masarat Alam in the 2010 stone-pelting rallies across Kashmir by using her village network of Dukhtaran-e-Millat operatives for rally support.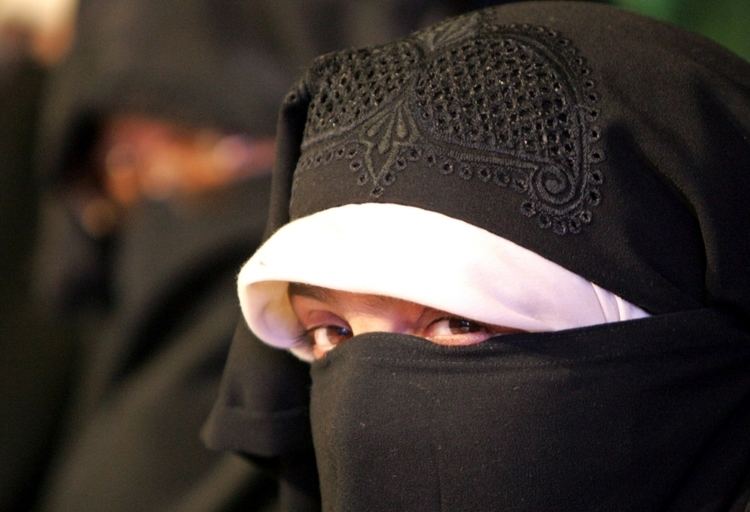 On 12 September 2015, Hurriyat leader Syeda Asiya Andrabi slaughtered a cow and released a video in a bid to defy the ban on sale of beef in Jammu and Kashmir.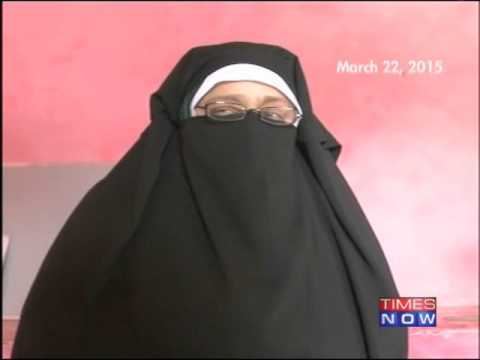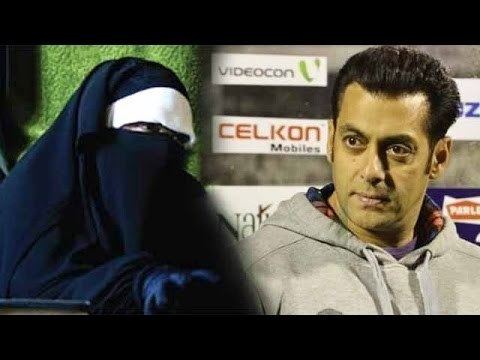 She was arrested on 28 August 2010 by Jammu and Kashmir Police for waging war against India and for inciting violence. She was again arrested on 17 September 2015 in connection with a couple of cases registered against her. The cases included waving Pakistani flags and addressing, via phone, a conference in Pakistan recently. Andrabi, who was not keeping well, as per DeM sources, was sent to Women's Police Station Rambagh, Srinagar. The court granted her bail, but she was arrested again, and Kashmiris protested against her rearrest.
Asiya did her BSc in Biochemistry. She did her post graduation in Arabic from Kashmir University. Later on, she took up the cause of Kashmiri resistance against Indian rule. She married Ashiq Hussain Faktoo in 1990.
As of 2015, Asiya's husband Dr. Faktoo has been in jail for 23 years. She spent just 2 years with her husband.
Her younger son, 15-year-old Ahmed bin Qasim, is in class IX in Srinagar while her older son, 22-year-old Muhammad bin Qasim, is living with Andrabi's elder sister in Malaysia. He is the captain of his university cricket team. Most of Asiya's relatives have shifted to Pakistan, Saudi Arabia, England and Malaysia. One of her nephews, Zulqarnain is a captain in the Pakistan Army and a second nephew Irtiyaz-un-Nabi is an aeronautical engineer and lecturer in the International Islamic University, Islamabad.
Andrabi founded her religious beliefs on the teachings of the neo-fundamentalist Jamiat Ahl-e-Hadith, which adheres to the pristine teachings of Islam as to accept everything which is good according to religious text and reject what has not been enjoined by the Islamic Shariah.
In pro-Pakistan Islamist activism and separatism, Asiya is senior to Syed Ali Shah Geelani who used to be a member of the Jammu and Kashmir Legislative Assembly in the 1980s when she founded Dukhtaran-e-Millat. In 1982, Asiya was associated with a Madrassa 'Talimul Quran' for women which was later turned into Dukhtaran-e-Millat. She started inviting women to read, understand and practice their faith. She was accused of mobilizing women against India.
On inspiration behind formation of "Dukhtaran-e-Millat" she said, "I was an ambitious girl. I was shocked by this objection on my wish to study outside. But in that disappointed state Mayil Khairabadi's book 'Khawateen ki Baatein' came to my rescue." The cover story of the book was of Maryam Jameela, a Christian woman who converts to Islam after studying the religion thoroughly. For Asiya, Jameela's story was "an eye opener" to practice Islam. Then Asiya turned to be fundamentalist Muslim.
Asiya shot into prominence in the late 1980s when she launched the DeM essentially against social vices. However, she jumped into the separatist campaign, which began with the armed insurgency in 1990. In 1993 she was arrested for her anti-national activities, was later released in 1994, and she went underground until 2004. Asiya faced monthly arrests in 2007 to 2009. During the unrest of 2010, she was held for two consecutive years. Along with Masarat Alam (leader of the pro-Pakistan Muslim League), Asiya is believed to be one of the masterminds of the protests of 2010, and they spearheaded the "Quit Jammu and Kashmir" campaign. Both the DeM and the Muslim League are constituents of the Hurriyat Conference faction led by Syed Ali Shah Geelani.
She has been criticised for trying to change the traditional liberal culture of the Kashmir valley into an extremist Islamist culture.
Asiya has been criticised for inciting the Kashmiri youth to Jihad and "freedom fight" against India, while her own son is pursuing higher studies in Malaysia on an Indian passport.
Dr. Darakshan Andrabi who is the president of Socialistic Democratic Party of Jammu and Kashmir (also a Kashmiri politician who thinks that the future of Kashmiri people lies with India) said in 2010, "I was the first one to talk about the duality that Asiya was adopting. We were happy that she wanted her son to secure an Indian passport and study IT in Malaysia but this should apply for all Kashmiri youth. Asiya should ask all Kashmiris to secure an Indian passport and educate themselves. Instead she exhorts the youth to shun everything and anything that is India."
In 2001, she spearheaded a campaign to infuse a sense of modesty into Kashmiri women.