Birth name

Ashwini Govind Bhide




Name

Ashwini Bhide-Deshpande




Origin

Mumbai, India


Role

Vocalist





Instruments

Vocals




Spouse

Rajendra Deshpandey




Years active

1980–present




Education

University of Mumbai





Born

October 7, 1960 (age 62) (

1960-10-07

)


Genres

Khayal, Bhajans, Thumris




Occupation(s)

Hindustani classical vocalist




Albums

Raga Bageshri, Women Through the Ages (Live)




Awards

Sangeet Natak Akademi Award for Hindustani Music - Vocal




Similar People

Sanjeev Abhyankar, Jasraj, Kishori Amonkar, Rashid Khan, Veena Sahasrabuddhe
Ashwini Bhide Deshpande: Raag Bhairavi
Dr. Ashwini Bhide-Deshpande (born October 7, 1960) is a Hindustani classical music vocalist from Mumbai. She pursues the Jaipur-Atrauli Gharana, although also influenced by Mewati Gharana and Patiala Gharana.
Contents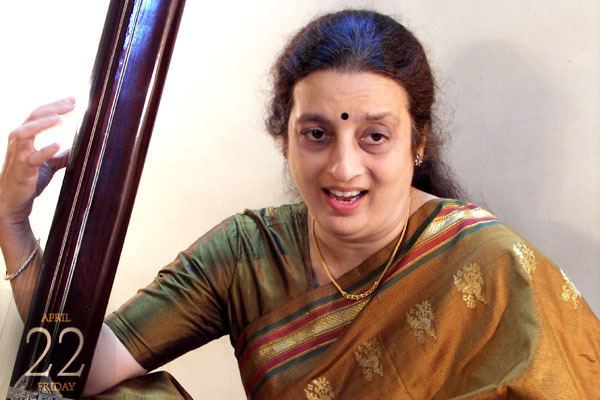 Ashwini Bhide Deshpande: Raag Rageshree
Early life and training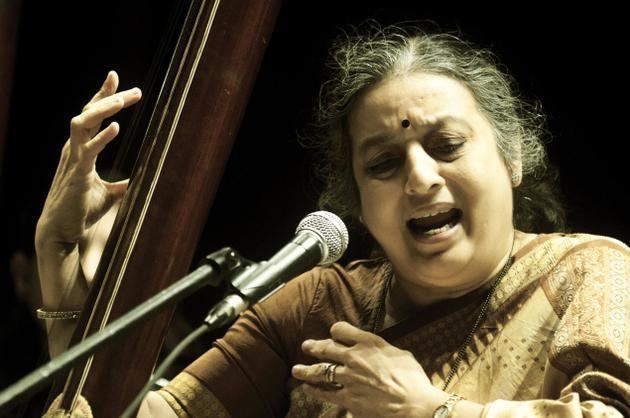 Born in Mumbai into a family with strong musical traditions, Dr. Bhide-Deshpande started her early classical training under the guidance of Narayanrao Datar. She then completed her Sangeet Visharad from the Gandharva Mahavidyalaya. Since then, Dr. Bhide-Deshpande has been under the tutelage of her mother Smt. Manik Bhide, who has been instilling in her the intricacies and traditions of the Jaipur-Atrauli Gharana. Dr. Bhide-Deshpande also received guidance from, Pt. Ratnakar Pai until his death in 2009.
Education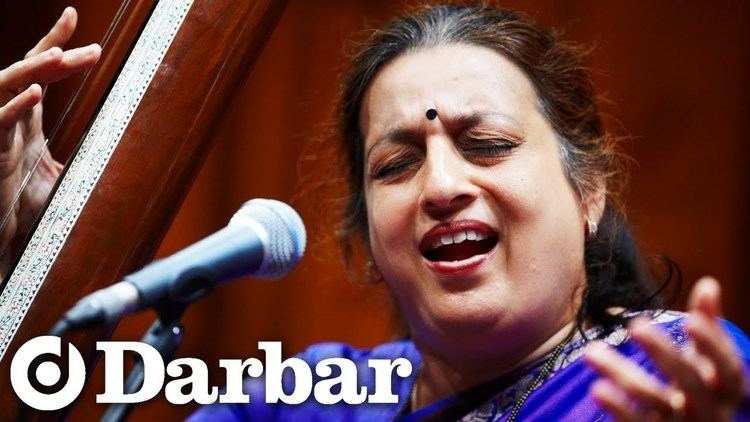 Dr. Bhide-Deshpande holds a Masters degree in Microbiology and earned a doctorate in Biochemistry from Bhabha Atomic Research Centre, a Sangeet Visharad from the Akhil Bharatiya Gandharva Mahavidyalaya Mandal and a Masters degree in music.
Performing career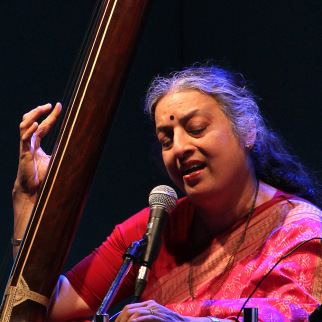 It was not until she completed her doctorate, when Dr. Bhide-Deshpande even considered a professional career in music. Despite, Dr. Bhide-Deshpande was well received by musical connoisseurs since her late teens. Since the late 1980s, Dr. Bhide-Deshpande has been on concert tours to every continent and frequently performs at prestigious music conferences around the world, including the Sawai Gandharva Sangeet Mahotsav in Pune, Maharashtra. Her 'Jasrangi Jugalbandi concerts' with Shri. Sanjeev Abhyankar received mixed response from the audience.
Musical style
Because of her influences from the Jaipur-Atrauli Gharana, and also from Mewati Gharana and Patiala Gharana Dr. Bhide-Deshpande, has created her own musical style. She holds a strong command over the three primary saptaks.
Composer
Dr. Bhide-Deshpande has an intimate understanding of Bandish and bandish-composition and has created many of her own bandishes, which she has published in her book, Raag Rachananjali (2004). A sequel titled "Ragarachananjali 2", containing 98 more bandishes (compositions) was published in 2010. She is also known for her setting of bhajans, especially those of Kabir.
Ashwini Bhide is not only a music scholar but is also blessed with a beautiful voice. I have personally known Ashwini since her early teens and it makes me so happy to see her blossom into such a wonderful Khayal singer. She has earned the reputation of being one of the top young artists of India... Having learnt many old compositions, she has been able to retain the spirit of the tradition through the dialects she has used as well as pay attention to the subject matter!
Students
Ashwini Bhide is also a powerful teacher, as well as performer and has taught a handful of distinguished disciples like Saniya Kulkarni-Patankar, Revati Kamat, Shruti Ambekar, Saili Oak Kalyanpur, Shivani Haldipur.
Discography
Introducing Ashwini Bhide (1985) - Raag Yaman, Raag Tilak Kamod, Bhajan
Rhythm House Classics (1987) - Raag Puriya Dhanashri, Raag Bhoop, Bhajan
Ashwini Bhide Sings (1988) - Raag Kedar, Raag Khambavati, Raag Bhoop Nat
Live for Femina (1989) - Raag Nand, Raag Bageshri
Morning Ragas Vol. 1 (1990) - Raag Lalit, Raag Vibhas
Morning Ragas Vol. 2 (1990) - Raag Todi, Raag Kabir Bhairav, Raag Sukhiya Bilawal
Bhaktimala: Ganesh Vol. 2 (1991) - "Jehi Sumirat Siddhi Hoi," "Jai Shri Shankar Sut Ganesh," "Jai Ganesh Gananath," "Ganapat Vighna Harana"
Bhaktimala: Shakti Vol. 2 (1991) - "Jwalatkoti Balark," "Tero Chakar Kare Pukar," "Jai Jai Jai Giriraj Kishori," "Main Dharu Tiharo Dhyan"
Bhaktimala: Krishna Vol. 2 (1991) - "Madhurashtakam," "Mhari Surta Suhagan," "Kaisi Hori Machaiyi," "Sundar Badan Sukh," "Ka Karoon Na Mane"
Bhaktimala: Namastotram, Ganesh (1991) - Bhajans
Young Masters (1992) - Raag Bhimpalas, Raag Shuddha Kalyan
Raag Rang Vol. 1 (1996) - Raag Bihag, Raag Bhinna Shadaj, Bhajan
Raag Rang Vol. 2 (1996) - Raag Madhuwanti, Raag Jhinjhoti, Raag Jog, Raag Nayaki Kanada
Pandharpuricha Nila (1998) - Abhangs
Women Through the Ages - Raag Ahir Bhairav, Raag Jaunpuri, Bhajan
Krishna (1999) - Raag Jaijaiwanti, Raag Vachaspati, Raag Megh Malhar, Jhoola, Bhajan
Anandacha Kand (2000) - Abhangs
Ashwini Bhide-Deshpande Vol. 1 (2000) - Raag Bilaskhani Todi, Raag Gujri Todi, Raag Nat Bhairav
Ashwini Bhide-Deshpande Vol. 2 (2000) - Raag Rageshri, Raag Durga, Raag Yaman
Golden Raaga Collection (2000) - Raag Multani, Raag Gaud Malhar, Bhajan
Swar Utsav (2002) - Raag Jhinjhoti, Raag Nayaki Kanada
Navagraha Puja (2002) - Bhajans
Ashwini Bhide-Dehspande - Vocal (2003) - Raag Bageshri, Raag Kedar, Bhajan
Roop Pahata Lochani (2004) - Abhangs
Kari Badariya (2005) - Raagas Abhogi and Prateeksha, Jhoola, Dadra
Sandhya (2006) - Raag Bageshri, Bhajan
Soordas (2009) - Bhajans
Unmesh (2010) - Raagas Vibhavati, Puriya Dhanashri, Raag Patdeep, Raag Manikauns
References
Ashwini Bhide-Deshpande Wikipedia
(Text) CC BY-SA