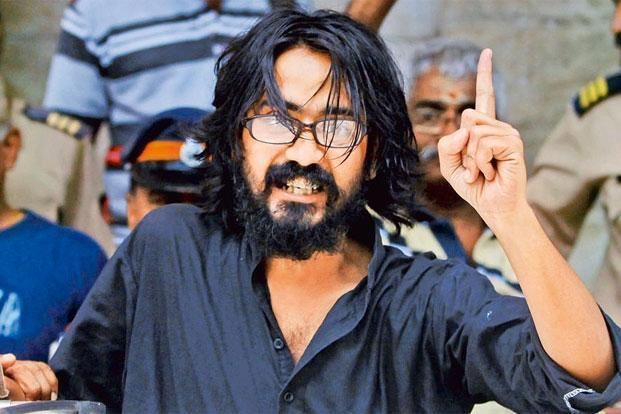 Aseem Trivedi was born on 17 February 1987 at Rishi Nagar, Shuklaganj, Unnao in the Uttar Pradesh State in India. He started his career as a freelance cartoonist and worked for several Hindi language newspapers and magazines.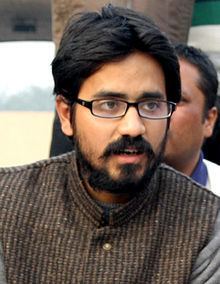 In 2011, a nationwide anti corruption movement India Against Corruption gathered pace in the leadership of a veteran Gandhian Anna Hazare demanding Jan Lokpal Bill. Aseem Trivedi joined the crusade and started a cartoon based campaign, Cartoons Against Corruption to support the movement with his art. He launched a website www.cartoonsagainstcorruption.com consisting of his sharp anti corruption cartoons targeting corrupt system and the politicos. He displayed his cartoons in the MMRDA ground, Mumbai during the hunger strike of Anna Hazare.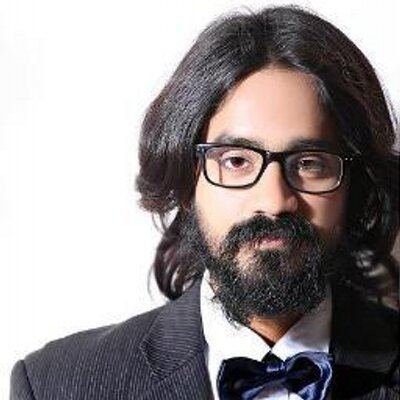 Aseem Trivedi was exhibiting his political cartoons from Cartoons Against Corruption in the anti-corruption protests at the MMRDA grounds, when his website was suspended by Crime Branch, Mumbai. It was only 27 December 2011, the first day of the protest, when he received an email from BigRock, the domain name registrar with which his website was registered, saying, "We have received a complaint from Crime Branch, Mumbai against domain name 'cartoonsagainstcorruption.com' for displaying objectionable pictures and texts related to flag and emblem of India. Hence we have suspended the domain name and its associated services."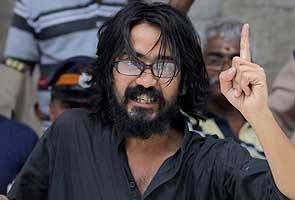 The site was suspended after a complaint to the Mumbai Crime Branch by a Mumbai-based advocate and congress leader, R.P. Pandey. The complaint stated that "defamatory and derogatory cartoons" were displayed as posters during Mr. Hazare's hunger strike in Mumbai. Noting that the posters were created by Aseem Trivedi and "are believed to be made at the instance of Shri Anna Hazare," the complaint requested "strict legal action in the matter."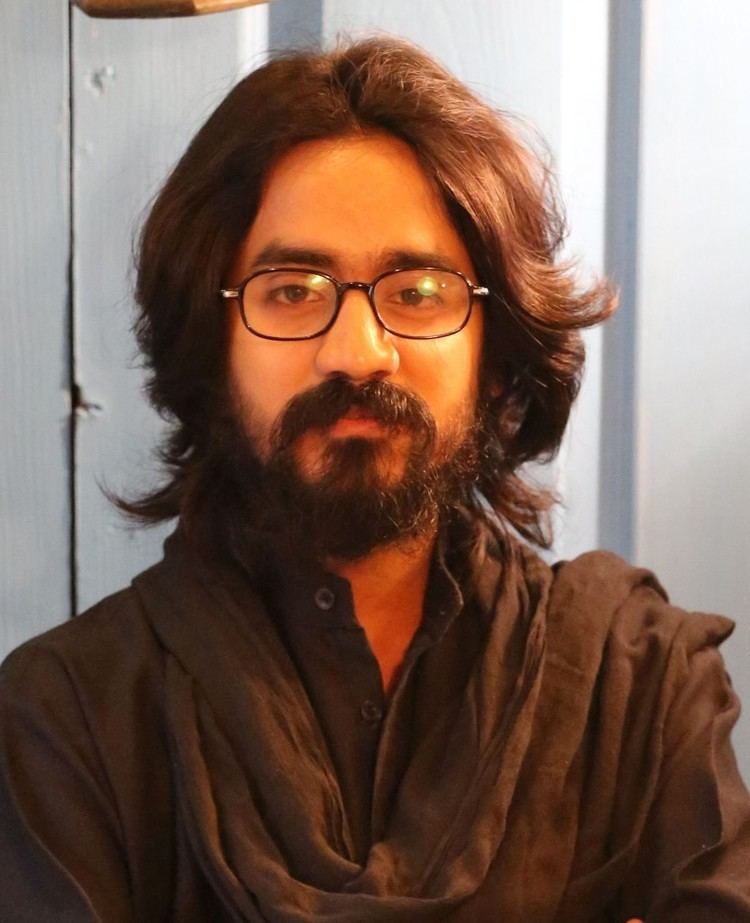 Following his website's ban, he lost no time in uploading all the cartoons to a blog he quickly created.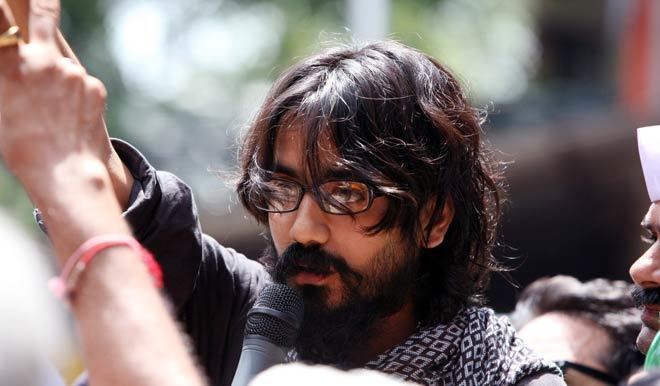 His cartoons also provoked Rashtriya Janata Dal lawmaker, Ram Kripal Yadav, to initiate a discussion in the Rajya Sabha, labelling the cartoons as an "insult to the Indian Parliament." RJD MP Ram Kripal Yadav raised the issue in the upper house of the Parliament on the same day, when Rajniti Prasad, another MP of his own party, tore the Lokpal Bill copy in the same house.
The ban on the website initiated a hot debate over freedom of expression in India. Reporters Without Borders wrote in their report about India,"The national security policy of the world's largest democracy is undermining online freedom of expression and Internet users' privacy. The authorities have already clamped down on several mainly file-sharing and streaming websites without any ruling on the illegality of such actions. Anti-corruption cartoonist Aseem Trivedi saw his website, "Cartoons Against Corruption," which features humorous anti-corruption drawings suspended by his hosting company in late 2011." Committee to Protect Journalists wrote in their report,"The case of a cartoonist charged with treason and offending India's national sentiments reflects a growing debate over what constitutes freedom of expression in India.". In a historic & landmark judgement, The Maharashtra government went public & High Court on Oct 2016 to declare that it has withdrawn its controversial circular on sedition. Following this Trivedi was the court disposed of petitions challenging the circular filed by cartoonist Aseem Trivedi,
After the ban on his website, Aseem Trivedi along with his friend Alok Dixit started Save Your Voice, a campaign for internet freedom. Save Your Voice soon earned mass support and became a public movement. Through the creative protests in several cities, Save Your Voice, initiated a debate over internet freedom in India. 'Save your voice' campaign went viral. There were Facebook pages and posts and a cheeky 'wish Kapil Sibal day' on 1 April, on All Fools Day, to draw attention to the stand of the Union Information Technology minister against allegedly objectionable content on the internet.
The campaign was targeted at the draconian rules framed under the Information Technology Act, 2000. It received an unexpected fillip with the arrest of Kolkata professor Ambikesh Mahapatra in April 2012 for emailing a cartoon that poked fun at West Bengal Chief Minister Mamata Banerjee to members of the cooperative housing society he was the secretary of. The arrest drew widespread opprobrium from all quarters. Protests against the arrests followed and spawned another rash of cartoons poking fun at the West Bengal Chief Minister's sense of humour. A cartoon academy in Kerala even hosted an online cartoon exhibition as a mark of protest.
Team Save Your Voice, comprising writers, artists and musicians, organised a protest and sat inside cages set up at Jantar Mantar with the slogan 'Freedom in the Cage', symbolising how the IT Rules 'caged' the freedom of the people granted by the Constitution.
Aseem Trivedi began Freedom Fast, an indefinite hunger strike for internet freedom, along with journalist Alok Dixit at Jantar Mantar, New Delhi. The motive of the hunger strike was to request political parties to support the annulment motion against the Intermediary Guideline Rules of the Information Technology Act 2011 of India. Foreign Policy considers this fast as the 'most colourful highlights' from the internet freedom movement in India.
Rebecca Mackinnon writes, "A lively national Internet freedom movement has grown rapidly across India since the beginning of this year. The most colorful highlight so far was a seven-day Gandhian hunger strike, otherwise known as a "freedom fast" held in early May on a New Delhi sidewalk by political cartoonist Aseem Trivedi and activist-journalist Alok Dixit.Reporters Without Borders criticised Indian Government in their press release saying, "Two of the movement's campaigners, the cartoonist Aseem Trivedi and the citizen journalist Alok Dixit, were forced today to end a hunger strike they began on 2 May. Their health had deteriorated considerably and they were hospitalized."
The cartoons in the controversy parody India's national symbols, and are drawn to make a point on corruption in the government. One cartoon depicts the Indian Parliament building as a toilet. At the right end of the cartoon, a little above the halfway line, there is a roller with toilet paper. To the left, there is a pink flush, attached to a commode below with three flies hovering over it. The commode looks like the Indian Parliament. 'National Toilet,' says the cartoon's title, with this line beneath the sketch: 'Isme istamal hone wale toilet paper ko ballot paper bhi kehte hain' (the toilet paper used here is also called Ballot paper).
Another offending cartoon redraws India's national emblem of the four Sarnath lions of King Asoka that sit above the motto "Satyameva Jayate" (truth alone shall triumph) as bloodthirsty wolves underscored with the motto "Bhrashtamev Jayate" (long live corruption).And yet another features the "Mother India," wearing a tri-color sari, about to be raped by a character labelled "Corruption." The title of the cartoon is "Gang Rape of Mother India." Another cartoon shows politics and corruption in a sexual position to expose their immoral relationship. The line beneath the cartoon reads, "The immoral relationships are always harmful for a house hold."
The Cartoonists Rights Network International urged the authorities in the world's largest democracy to stand up for free speech and put an end to all the attempts to silence Aseem's political speech. Dr. Robert Russell, Executive Director of CRNI, commented, "Aseem's enemies either don't know how to interpret symbols in editorial cartoons or are knowingly twisting the law to silence dissent in order to shield corrupt officials."
He faced the serious allegations of insulting national emblem, Parliament, flag and constitution through his anti corruption cartoons. In January 2012, a case of sedition (section 124 A of the Indian Penal Code) was filed against him in Beed District Court, Maharashtra. Additional charges were brought against him by the Maharashtra Police in Mumbai for insulting India's national symbols, under the State Emblem of India (Prohibition of Improper Use) Act 2005. If found guilty of publishing cartoons in violation of this penal code Trivedi can face up to two years in prison and a fine of up to 5,000 rupees (approx. $100). Banning cartoons and harassing cartoonists, though rare, is not unheard of in India. In 1987, in the southern Indian state of Tamil Nadu, the editor of a weekly magazine was arrested and sentenced to three months of rigorous imprisonment for publishing a cartoon mocking politicians, according to a 2003 account in Frontline magazine. The ensuing furore from the media community saw him released within a few days.
He was arrested in Mumbai on 9 September 2012 on charges of sedition, related to the content of his work. 10 September 2012, Chairman Justice Markandey Katju of the Press Council of India, who is also a former Judge of Supreme Court of India defended Aseem Trivedi saying that "he did nothing illegal" and in a statement, he maintained that arresting a cartoonist or any other person who has not committed a crime, is itself a crime under the Indian Penal Code (IPC), as it is a wrongful arrest and wrongful confinement.
Mr Trivedi has said that he would not apply for bail till sedition charges against him are dropped. His bail was granted with a personal bond of Rs. 5000 on the basis of an independent petition by a lawyer, who also asked the court to remove the accusations of sedition and the case is still pending in a local court, as of September 2012.
He has been announced as the 2012 recipient of the "Courage in Editorial Cartooning Award" of Virginia based Cartoonists Rights Network International. He is sharing the award with Syrian cartoonist Ali Ferzat, who was abducted and badly beaten in August 2011 amid the Syrian government's crackdown. Ali Ferzat is in the Time magazine's list of the 100 Most Influential People in the World. Aseem has been selected for the award for launching the Cartoons Against Corruption website, in an effort to mobilise his fellow citizens against India's pervasive political corruption and after being charged with treason and insulting national symbols, taking a leadership role in India's emerging free speech movement and launching a freedom of expression campaign called Save Your Voice: A Movement Against Web Censorship. The honour is presented to a "cartoonist in great danger or who has demonstrated exceptional courage in the exercise of free-speech rights". Indian Affairs founded by Satya Brahma in its historical 6th Annual India Leadership Conclave 2015 awarded Trivedi as "Cartoonist of the year 2015".
He was also nominated for the Freedom of Expression Awards 2013 in Arts category by UK based group Index on Censorship.
As contestant